We have put together 25 of our most popular dump and go Instant Pot recipes all in one place so that you can have your meals planned out in no time! Simple recipes that only take minutes to prepare in your Instant Pot.
Our 25 Dump and Go Instant Pot recipes are some of our most famous because they are recipes with few ingredients and are super simple to put together.
Hence the title "dump and go" recipes . . . all you have to do is combine everything and you are good!
SCROLL DOWN FOR ALL 25 DUMP AND GO INSTANT POT RECIPES!
They are the perfect easy family dinner ideas you need to have on hand to make those busy weeknights simple when it comes to dinner time.
Especially if you are a beginner when it comes to the Instant Pot or any pressure cooker.
Take a look at these recipes and make sure to bookmark them so you don't lose them, or add them into your monthly meal rotation, or make all 30 of your meals for the month with these recipes!
Take The Pressure Out Of Dinner With Our Instant Pot Recipes!
Our newest cookbook is all about Pressure Cooking. If you love our Instant Pot recipes, this is the cookbook for you!
Each simple and delicious recipe contains clear instructions for prep and specific pressure cooking times from start to ready-to-serve.
Order your copy today!
What Instant Pot Do You Use?
I own both the 6 quart Instant Pot LUX and the 6 quart Instant Pot DUO (You can find them both HERE).
I love and highly recommend both, depending on your needs.
The 6 quart is perfect for feeding a family on a daily basis.
The main difference between the LUX and DUO models is that the DUO can make yogurt.
Instant Pot Tips And Tricks To Know
There are so many tips and tricks for an Instant Pot – you can find a ton of them here: 18 tips and tricks for the Instant Pot.
One of my favorite tips is that you can actually wash the whole lid of the Instant Pot.
It took me a while to figure that out and it is a game-changer! Just pop the whole thing in the dishwasher and it is good to go.
Check out this kit of accessories to up your Instant Pot game and make cooking in the Instant Pot even easier with our easy Instant Pot recipes too!
Watch us make our favorite Instant Pot Dump and Go Recipes here:
25 of the Best Instant Pot Dump and Go Recipes: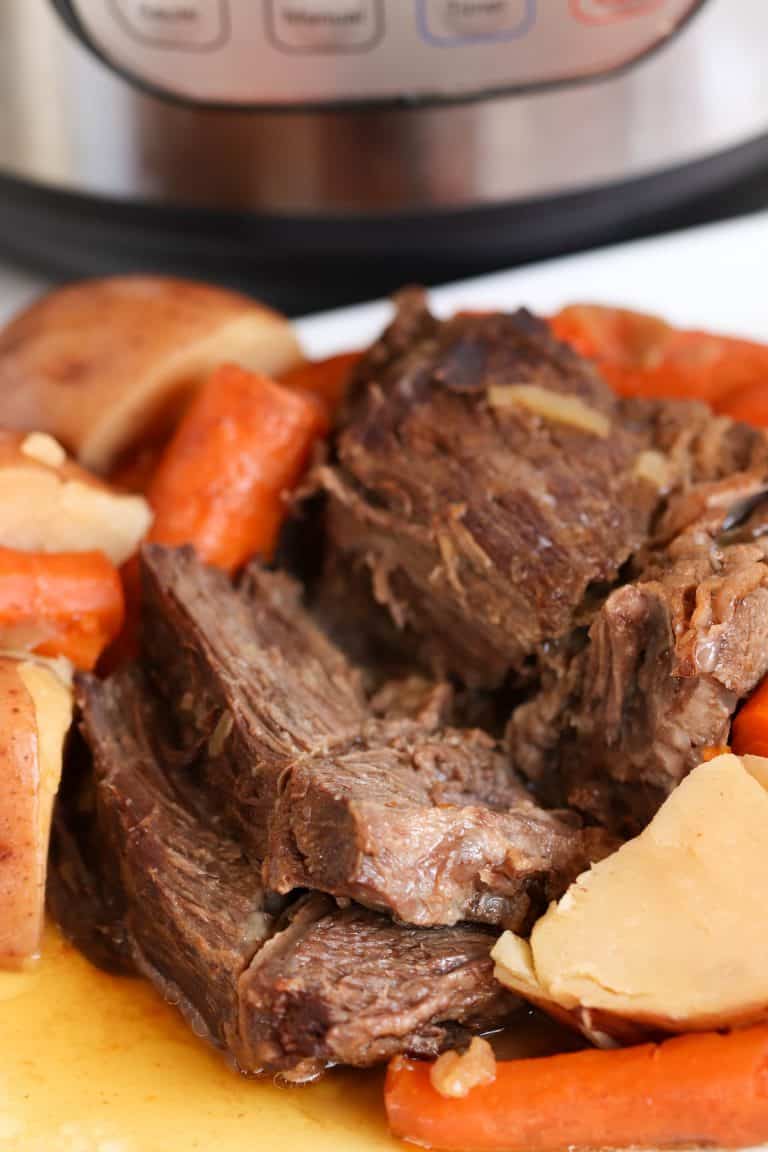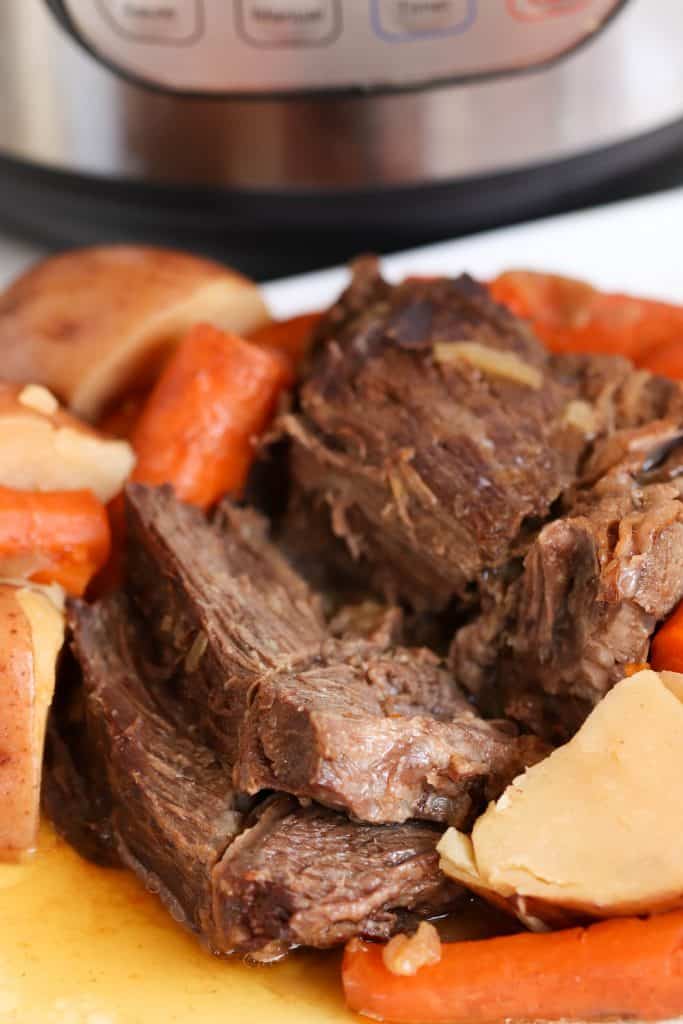 Here are a couple more Instant Pot Dump and Go Recipes from our friends: