This easy dump-and-go Instant Pot Pork Chile Verde is so versatile. Made with onions, garlic, tomatillos, jalapeno, green pepper, green salsa, green chiles, and seasonings. Serve it as tacos, enchilada filling, or even on a salad for a delicious and healthy meal.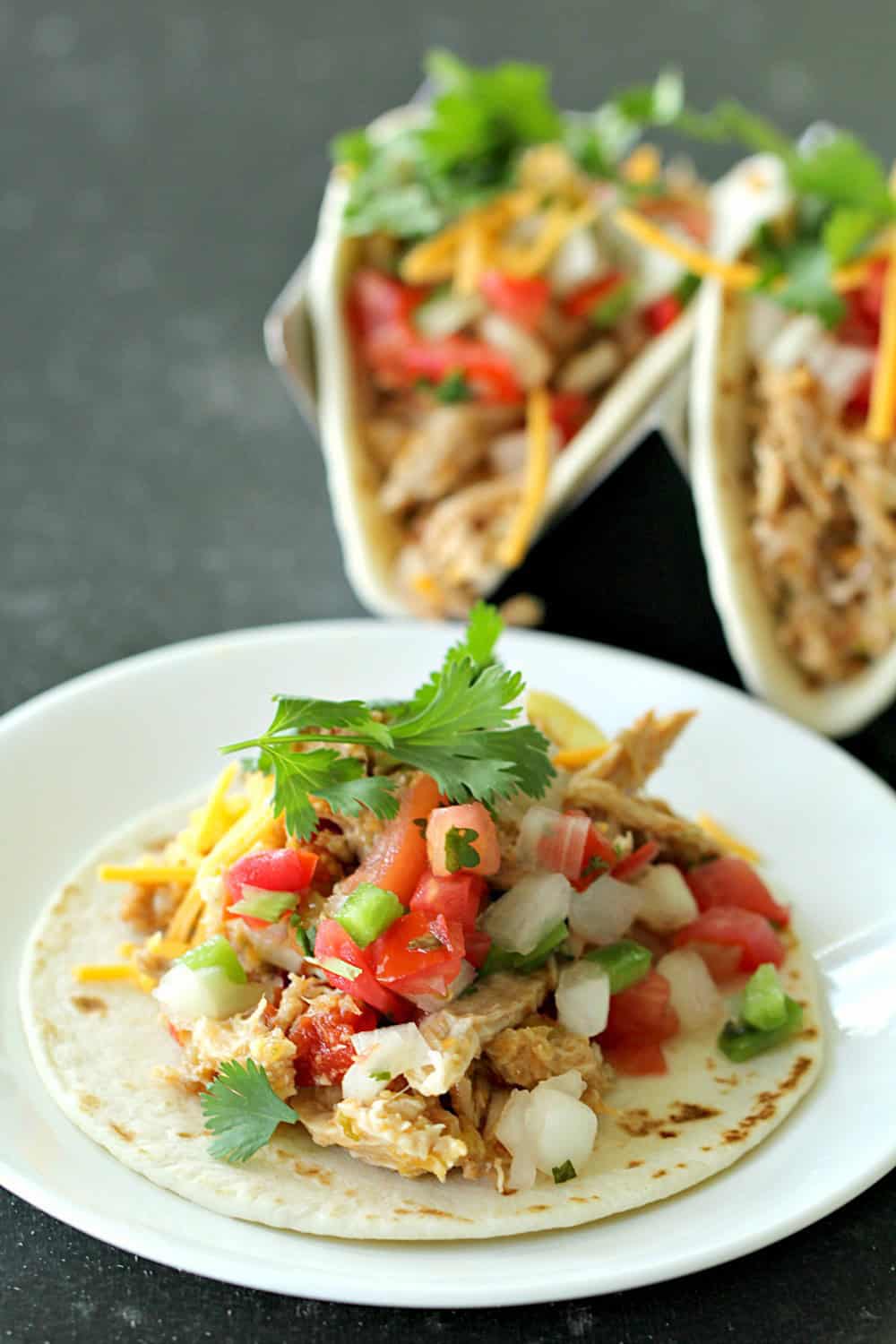 Years ago I shared my go-to recipe for Slow Cooker Pork Chile Verde – I had been making it for years and serving it as tacos for my family.
Now that I am loving my Instant Pot, I decided to convert my favorite pork chile verde recipe to work in my pressure cooker!
This recipe is still simple enough that you can just dump all the ingredients into the Instant Pot, set it to cook, and be on your way. Simple recipes like this are the best because even after a busy day, you can manage to still pull off a delicious dinner.
I served this with our favorite Homemade Pico de Gallo (I promise it's easy to make!), but if you are short on time, you can pick up some pre-made pico from at the store.
Ingredients needed for Instant Pot Pork Chile Verde:
pork roast (I used a boneless pork shoulder; any kind will work)
onion
garlic
green pepper
tomatillos (these are like a little green tomato wrapped in a husk)
jalapeno
green salsa (salsa verde)
green chiles
canned diced tomatoes
cumin
How to make Pork Chile Verde in the Instant Pot:
Place your roast in the bottom of the Instant Pot.
Add all remaining ingredients on top of roast.
Set Instant Pot to manual and cook on high pressure for 30 minutes. Let pressure do a natural release (it will take about 10-15 minutes).
Remove the roast pieces from the Instant Pot and shred using two forks (it will literally fall apart).
Add pork back into Instant Pot and mix with all the flavorful liquid.
Serve and enjoy!