Winner winner chicken dinner! Or rather, Instant Pot Chicken Caesar Sandwiches dinner. These creamy Chicken Caesar Sandwiches are absolutely delicious, full of flavor, cheesy, and very SIMPLE! They are great for a quick weeknight dinner on those busy nights or weekend lunch!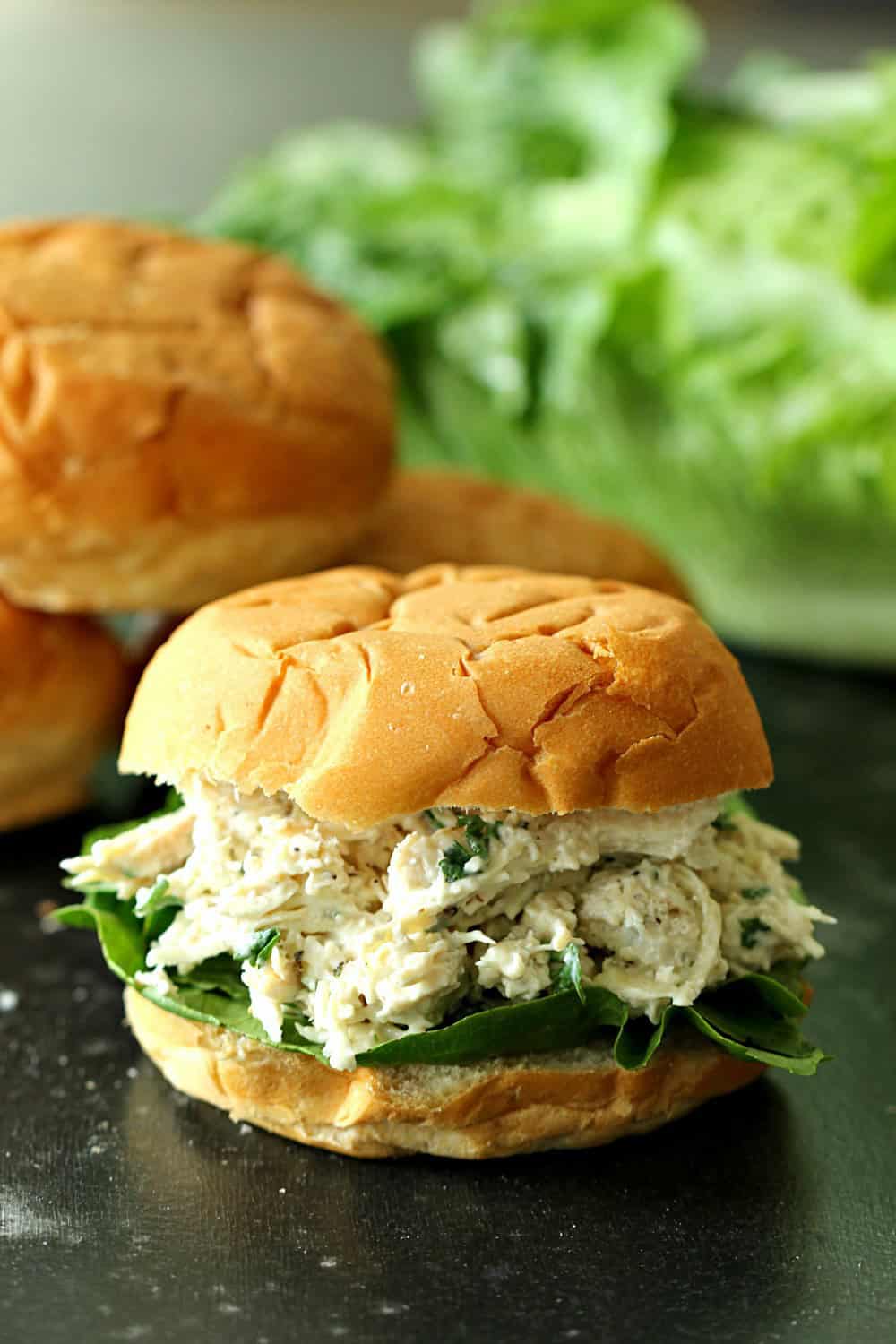 Have you been looking for great meals to use in your new Instant Pot? Well look no further, this Instant Pot Chicken Caesar Sandwich recipe will become a favorite weeknight dinner recipe. I personally LOVE meals that are easy and quick to throw together and this is exactly that!
Ingredients Needed to make Instant Pot Chicken Caesar Sandwiches:
Boneless skinless chicken breasts
Chicken broth
Caesar salad dressing
Shredded Parmesan cheese
Fresh parsley
Ground black pepper
Shredded romaine lettuce
Buns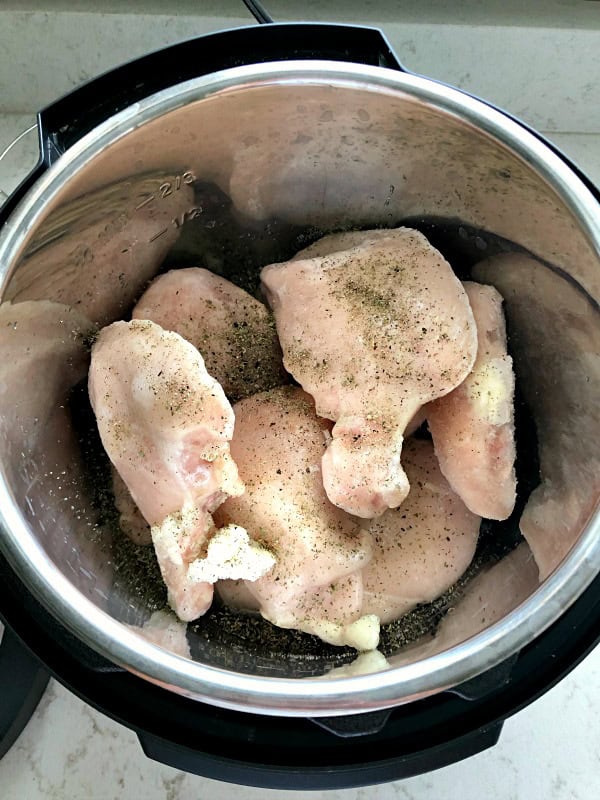 This Instant Pot Chicken Caesar Sandwiches meal is an easy dump and go recipe:
To begin you are going to place all of the chicken breasts into the bottom of the inner pot of the Instant Pot. After you have put the chicken in simply pour the chicken broth over and then return the top of the Instant Pot. Make sure to twist the top on all the way.
Next, ensure that the valve on the top of the lid is turned to the "seal" setting. After doing this, use the manual button and move the timer 6 minutes. Though the actual cooking time is 6 minutes, it actually takes about 5-10 minutes for the Instant Pot to come to full pressure to begin cooking.
If you are using frozen chicken breasts give yourself a little more time. Cook the chicken for 10 minutes on manual. It will take about 10-12 minutes for the Instant Pot to come to pressure when using frozen chicken.