Instant Pot Hawaiian Meatballs are one of the easiest and tastiest meals you'll ever make. Dump everything in the Instant Pot and it will do the rest!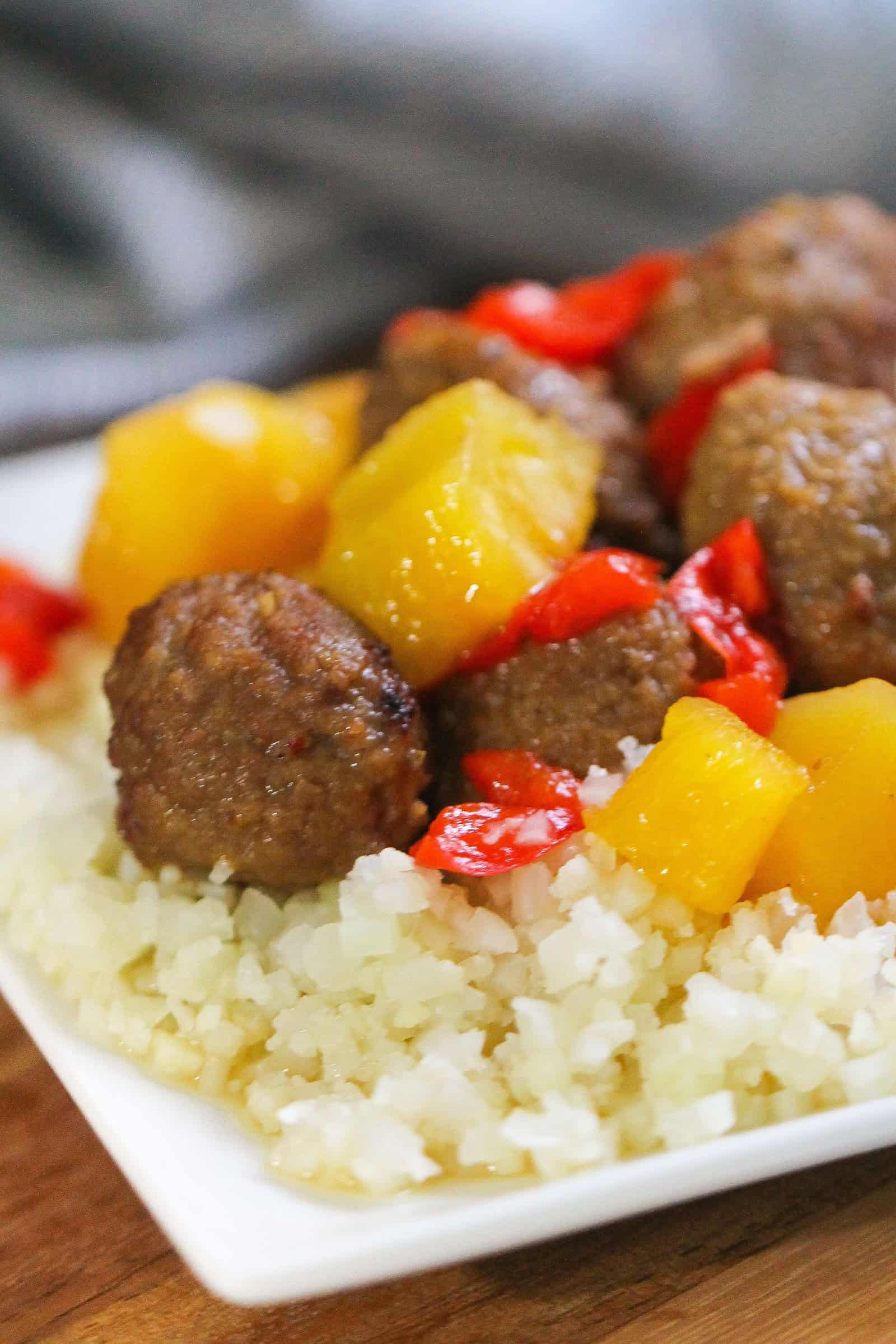 What is an Instant Pot?
Haven't jumped on the Instant Pot bandwagon yet? Well, you may want to consider it just for this recipe alone!
Instant Pot is a seven-in-one multi-cooker that works as an electric pressure cooker, slow cooker, rice cooker, yogurt maker, steamer, warmer, and sauté pan all in one.
Sounds a little too good to be true, but we promise it's worth every penny!
I haven't used my slow cooker in weeks, which is saying a lot for this 3-4 times a week slow cooking girl!

Hawaiian MEATBALLS ARE A FAVORITE!
Do you shy away from meatball recipes thinking they might be too complicated or difficult?
The first time we cooked with pre-made frozen meatballs, there was no turning back.
Most store-bought meatballs have been precooked and come in many varieties and flavors that are delicious.
The easiness of these Instant Pot meatballs makes them a highly favored dinner on our meal rotation.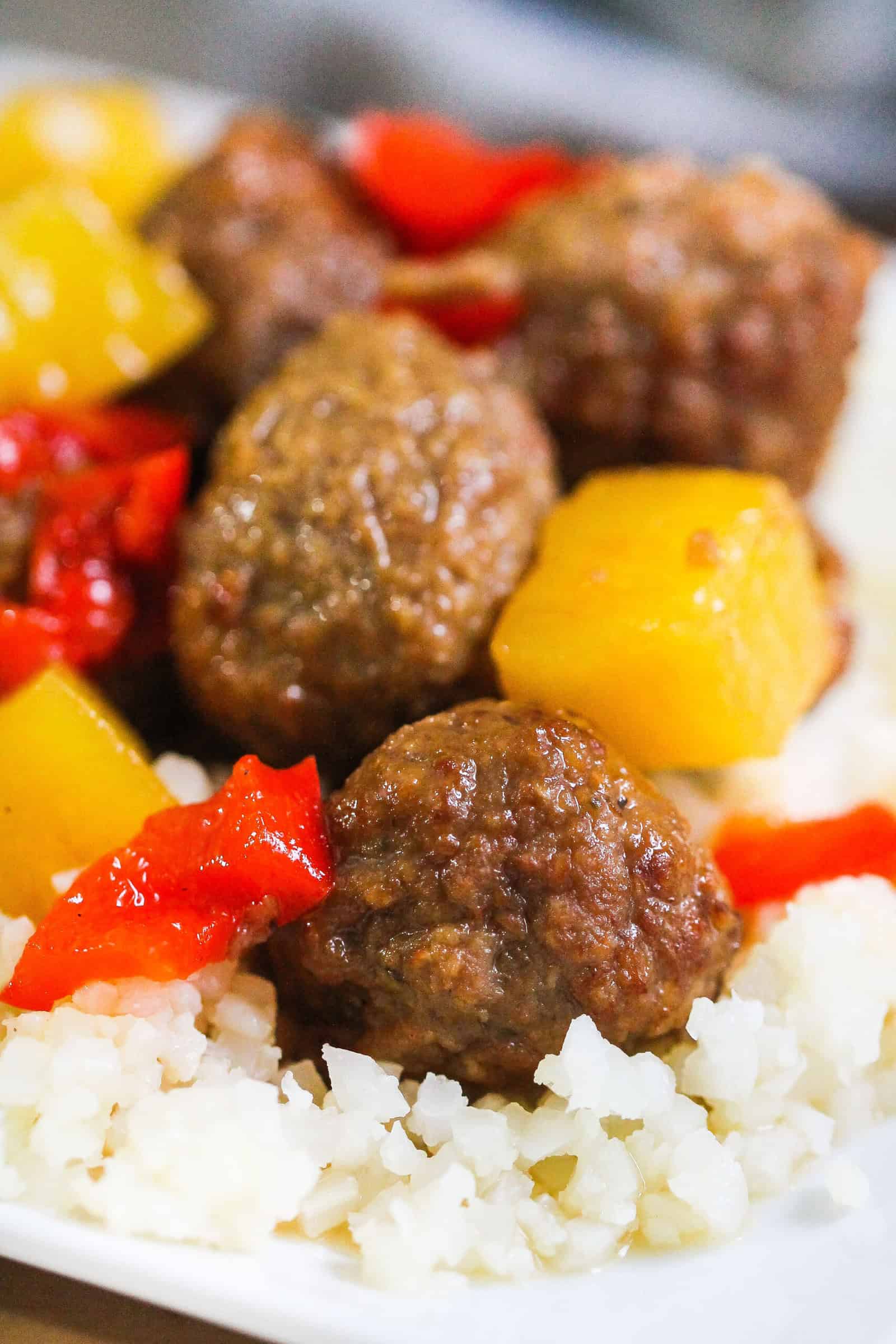 Store Bought Meatballs vs. Homemade Meatballs:
Store bought frozen meatballs have come a long way. This recipe will work great with any brand you find.
Turkey meatballs are a great choice when looking for a healthier option.
Swedish meatballs and Italian meatballs are found in most grocery stores in the frozen food section.
We have used all of the meatballs listed and the recipe tastes amazing with every one of them.
Homemade meatballs are always a win with any recipe.
It will take a little more effort on your part, but the taste is great. We love our homemade turkey meatball recipe.
Related Recipe: Don't miss out on our Instant Pot Sweet and Tangy Meatballs!
Hawaiian Meatballs – Main Dish or Appetizer?
These Instant Pot Hawaiian Meatballs can easily double as a main dish and appetizer. If serving it as a main dish, we love to serve it over a bed of cooked rice.
If using this as an appetizer for a party, serve with some toothpicks.
They can be served directly out of your Instant Pot. You could also put them in a nice serving dish and let your guests serve themselves.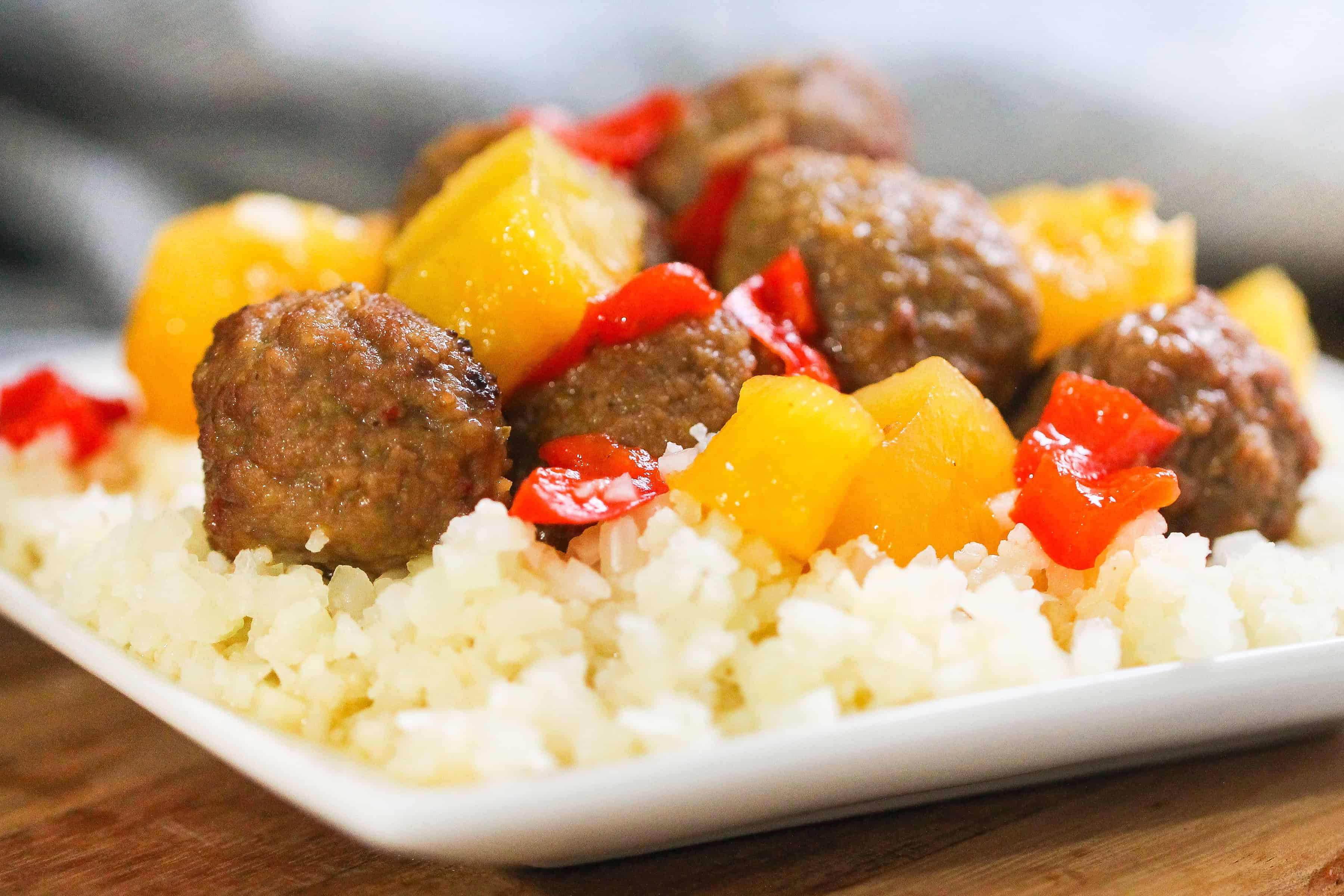 How to turn this into a freezer meal:
Place meatballs, pineapple chunks with juice, red bell pepper, brown sugar, white vinegar, and soy sauce into a gallon-sized freezer bag. Place freezer bag into freezer and it will last up to 90 days.
When ready to use, dump ingredients from bag into Instant Pot and add 1 cups of beef broth or water in with the frozen food.
Place the lid on top, move the valve to SEALING, and press the MANUAL button. Set timer for 7 minutes (. Do a QUICK RELEASE when the timer is done.
Looking for more freezer meals just like this? Click here for our top 100 Instant Pot Freezer Meals!
This Slow Cooker Sweet and Sour Meatballs recipe is a must try!