Only 4 ingredients needed for these Instant Pot Shredded Chicken Tacos. This chicken is so easy to make and can be used in salads, on nachos, in burritos, in enchiladas, or any way you want.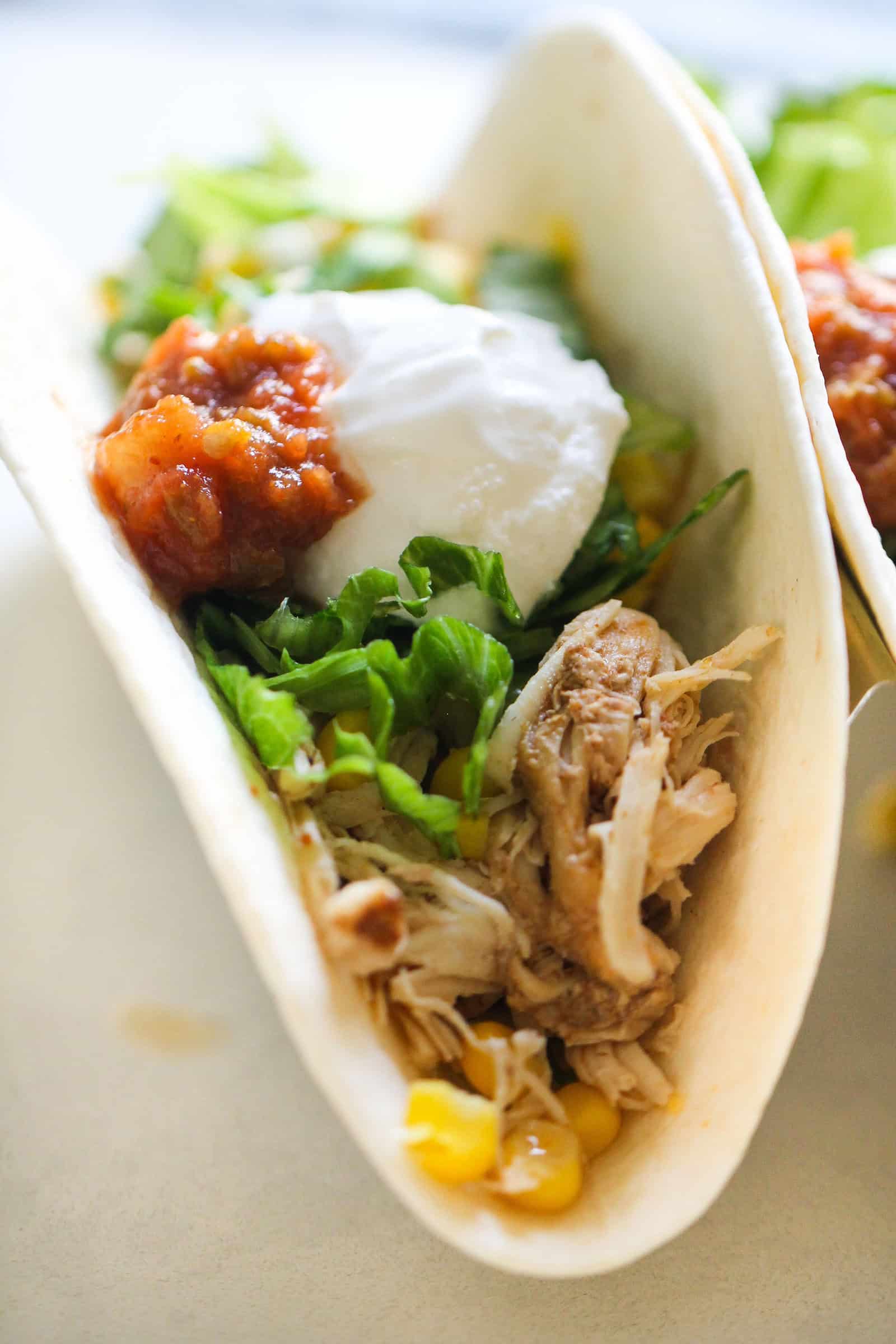 One of the most versatile recipes that everyone needs to know how to make in their pressure cooker: Instant Pot Shredded Chicken Tacos!
You can actually use this shredded chicken in burritos, on top of salads, for nachos, in enchiladas . . . the possibilities are endless.
Don't have an instant pot? No problem! Check out our Slow Cooker Chicken Tacos instead.


How to make Shredded Chicken Tacos in the Instant Pot:
Place the chicken on the bottom of the Instant Pot. Add cumin and chili powder and pour water on top of the chicken
Lock the lid in place and turn the knob to SEALING.
Press the MANUAL or PRESSURE COOK button and set for 20 minutes if thawed and 25 minutes if frozen.
When the timer is up, let the Instant Pot release on its own for about 10 minutes.
When 10 minutes are up, quick release the rest of the pressure.
After removing the lid, remove the chicken and shred (or you can shred it in the Instant Pot if you want).
Turn the Instant Pot off, return the chicken into the Instant Pot, and then stir to coat in the flavorful liquid.
Serve in tortillas or taco shells (or in whatever way you want to use this chicken). Add whatever toppings you want!
Watch how to make these tacos here:
Favorite Chicken Taco Toppings:
Here are a few ideas of toppings for Instant Pot Shredded Chicken Tacos:
Salsa
Guacamole
Sour cream
Lettuce
Tomato
Corn
Shredded cheese


Related Article: Check out these easy Oven Baked Chicken Tacos using a rotisserie chicken!
How to store Leftover Instant Pot Shredded Chicken:
Store any leftover chicken in an air-tight container in the fridge for up to 4 days.
You can also put it into resealable bags and store in the freezer for 3 months.