Sticky and saucy fingers are everything you need to expect with these fall of the bone delicious Instant Pot BBQ country ribs! They are very tender and so simple to make.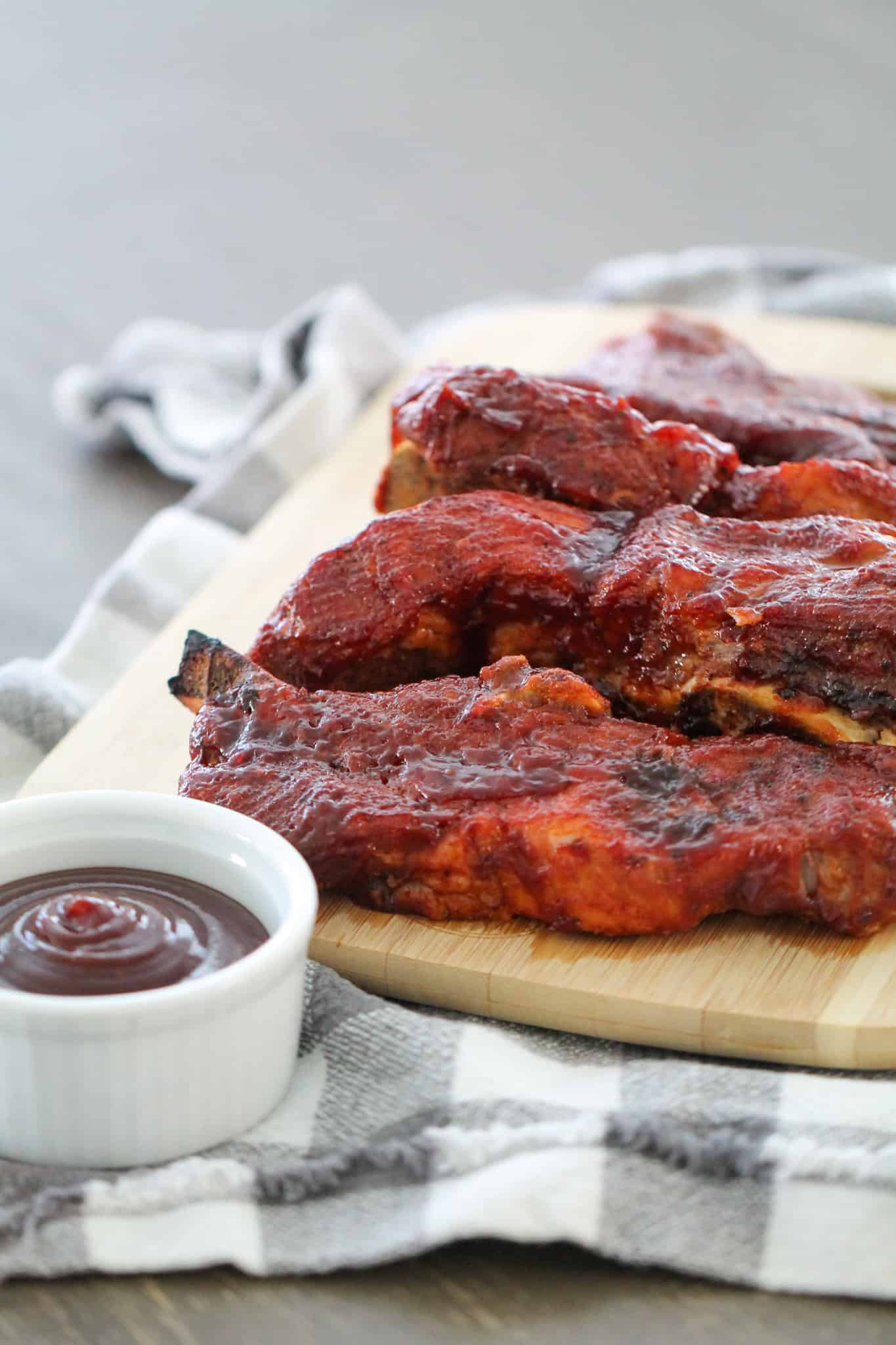 These Instant Pot BBQ Country Ribs never last long in this house. I am always grateful during these meals to have two Instant Pots, especially when we have company over.
You read that right, TWO Instant Pots. 😉 This recipe is so simple to make up.
Want more country ribs? Try our Slow Cooker BBQ Ranch Ribs!
How long to cook country style ribs in an Instant Pot?
We recommend 25 minutes and then natural release for another 10 minutes, but you have to be sure to add time for the Instant Pot to come to pressure as well.
So, plan on the BBQ Country ribs to be in the Instant Pot for about 40 minutes or so in total.
But, if you ask me, that is NOTHING for these fall of the bone, finger-licking, absolutely amazing ribs! Once you try them, you'll agree too.
What to serve with BBQ country-style ribs:
We love our best cheesy hashbrown potato casserole recipe, homemade green bean casserole without condensed soup, add in some of Disneyland's sweet cornbread and end with our layered cherry cheesecake.