Hands down this Instant Pot green chile pork tacos recipe was made to impress. These green chili shredded pork Instant Pot tacos are bursting with flavor and so simple to make, perfect for a Instant Pot newbie!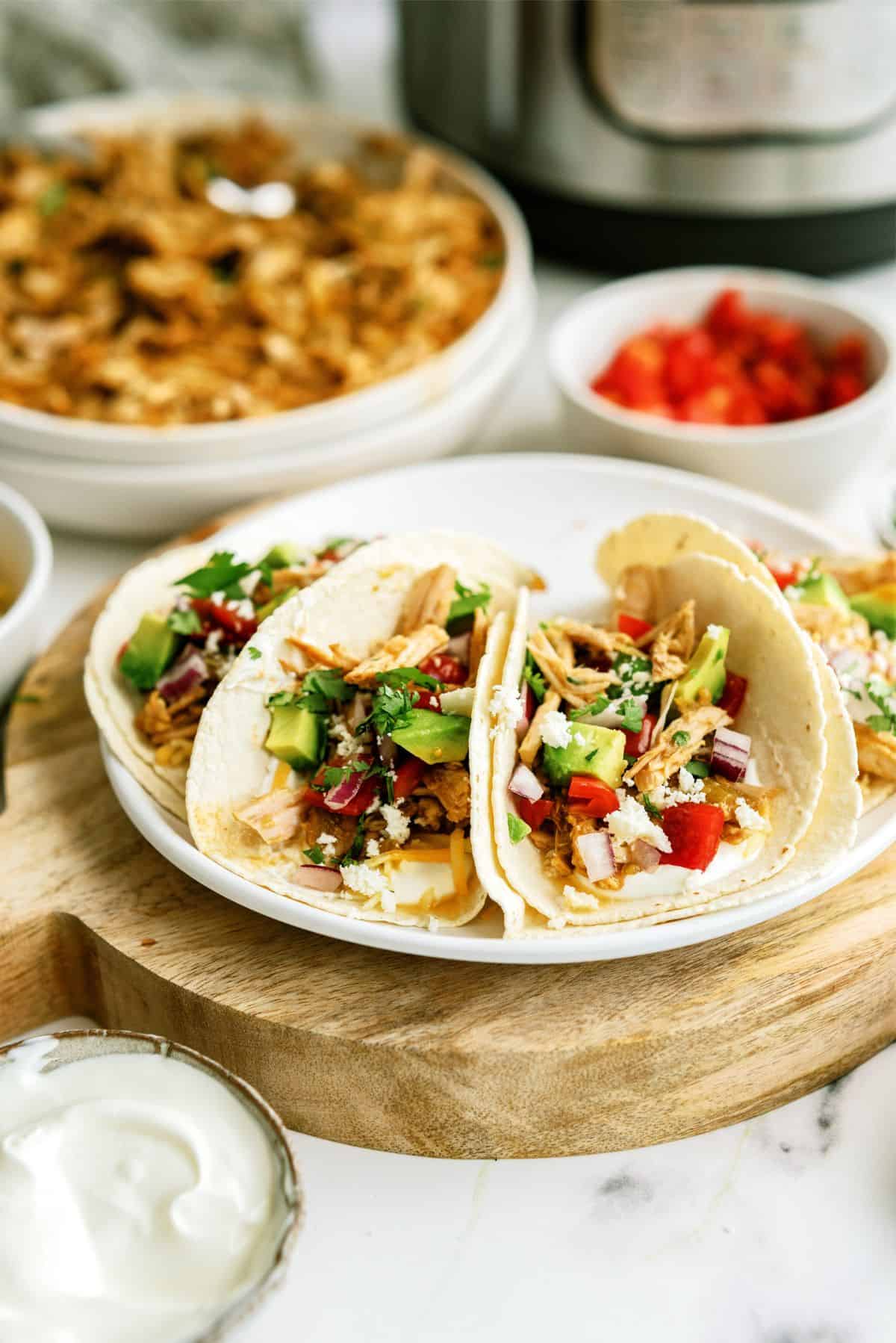 Our Instant Pot green chile pork tacos recipe is our version of Instant pot street tacos pork style! You do not need to wait for Tuesday to make these green chili pork tacos, especially since you probably already have everything you need to make them in your pantry.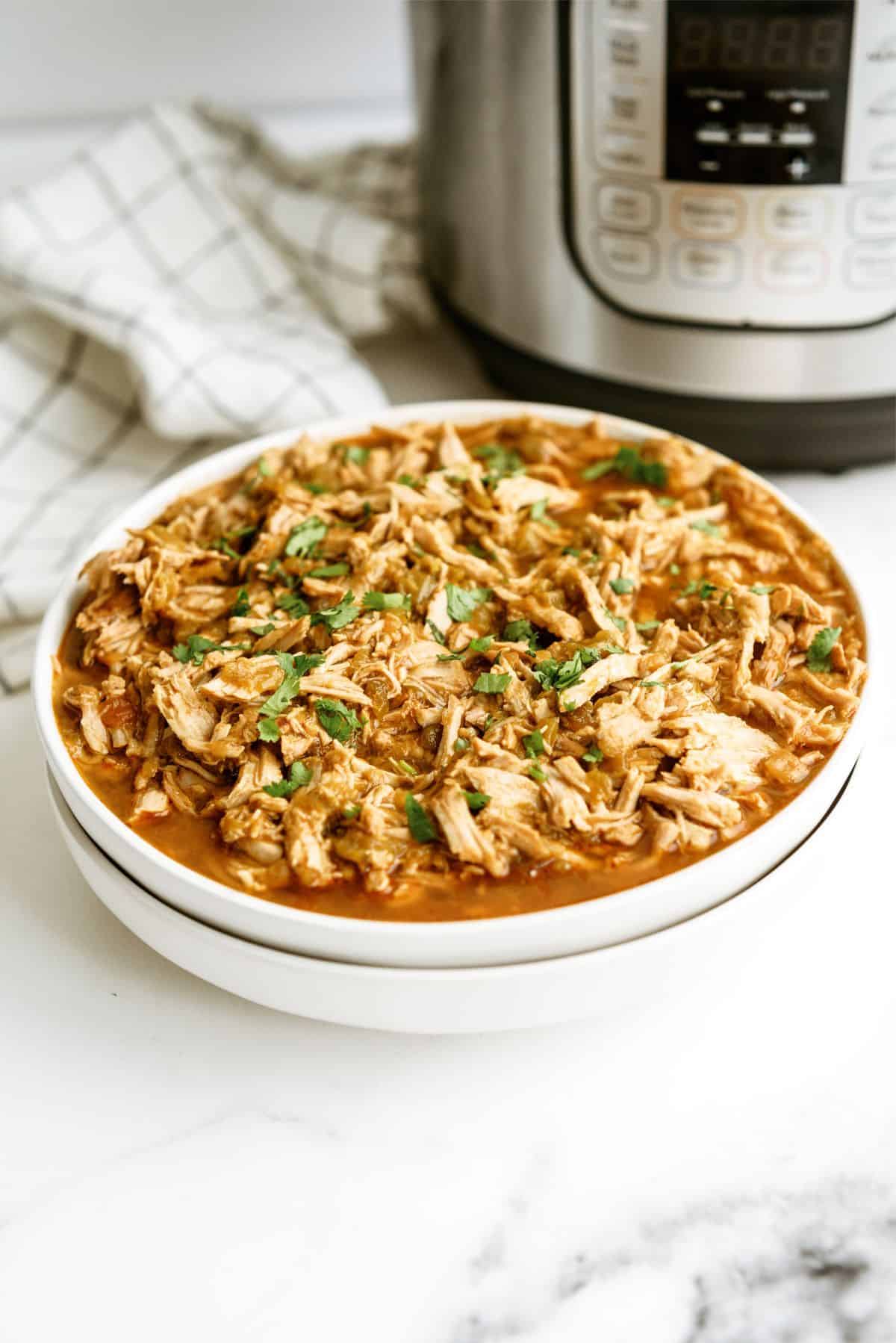 While these green chili pork tacos are an amazing meal, they can also be served as a super delicious appetizer for your next part. Since this is an Instant Pot pork recipe, you can make it in less time, but still have a super tender and flavorful dish.
We have tried so many dishes in the Instant Pot (look at our list of 100+ of the best Instant Pot freezer meals recipes) and this recipe jumps right on up to the top! A few of our other delicious taco recipes are our Instant Pot Hawaiian BBQ chicken tacos, slow cooker chipotle chicken tacos, or the Mexican street corn chicken tacos recipe!
Once you have this super simple taco recipe started you can start on your sides to serve with it. We like to pair it with either our copycat Chipotle corn salsa recipe, easy mexican salsa rice recipe, or some easy guacamole!
Ingredients You Need to Make Our Instant Pot Green Chile Pork Tacos Recipe:
Boneless pork sirloin roast
Diced green chilies
Taco seasoning packet
Ground cumin
Flour or corn tortillas (you pick!)
All the taco toppings!
How To Make Our Instant Pot Green Chile Pork Tacos Recipe: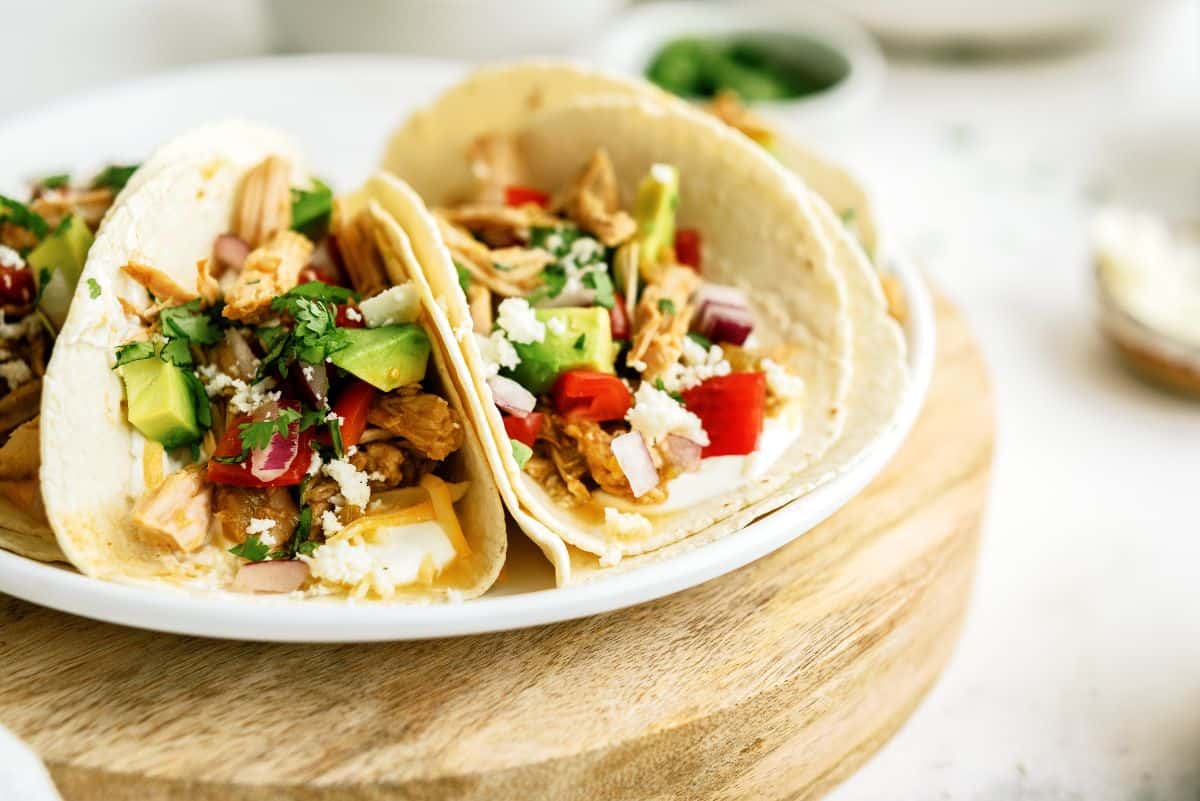 When you are ready to make this super simple recipe, get out your Instant Pot and place the pork roast in the bottom of the Instant Pot.
Then in a small mixing bowl, combine the diced green chilies, taco seasoning packet, and the cumin all together.
When you are done mixing the spices together, spoon it over top of the pork roast trying to make sure it is well covered.
Once the pork is prepped, place the lid on the Instant Pot and turn the valve to the SEALING position.
Then you need to press the MANUAL or PRESSURE COOK button and set the timer for 60 minutes.
NOTES: Our general rule of thumb is to do about 20-25 minutes of cook time per pound. So if you are using a larger roast, make sure to take that into account.
After the timer is done on the Instant Pot, allow it to naturally release the pressure until the pin drops letting you know the pressure has fully released. This will take about 20-30 minutes.
Once it is done releasing the pressure, you can either take the lid off and shred the pork, or I also love to just let it sit on the "keep warm" function for a couple of hours and it will literally fall about for you.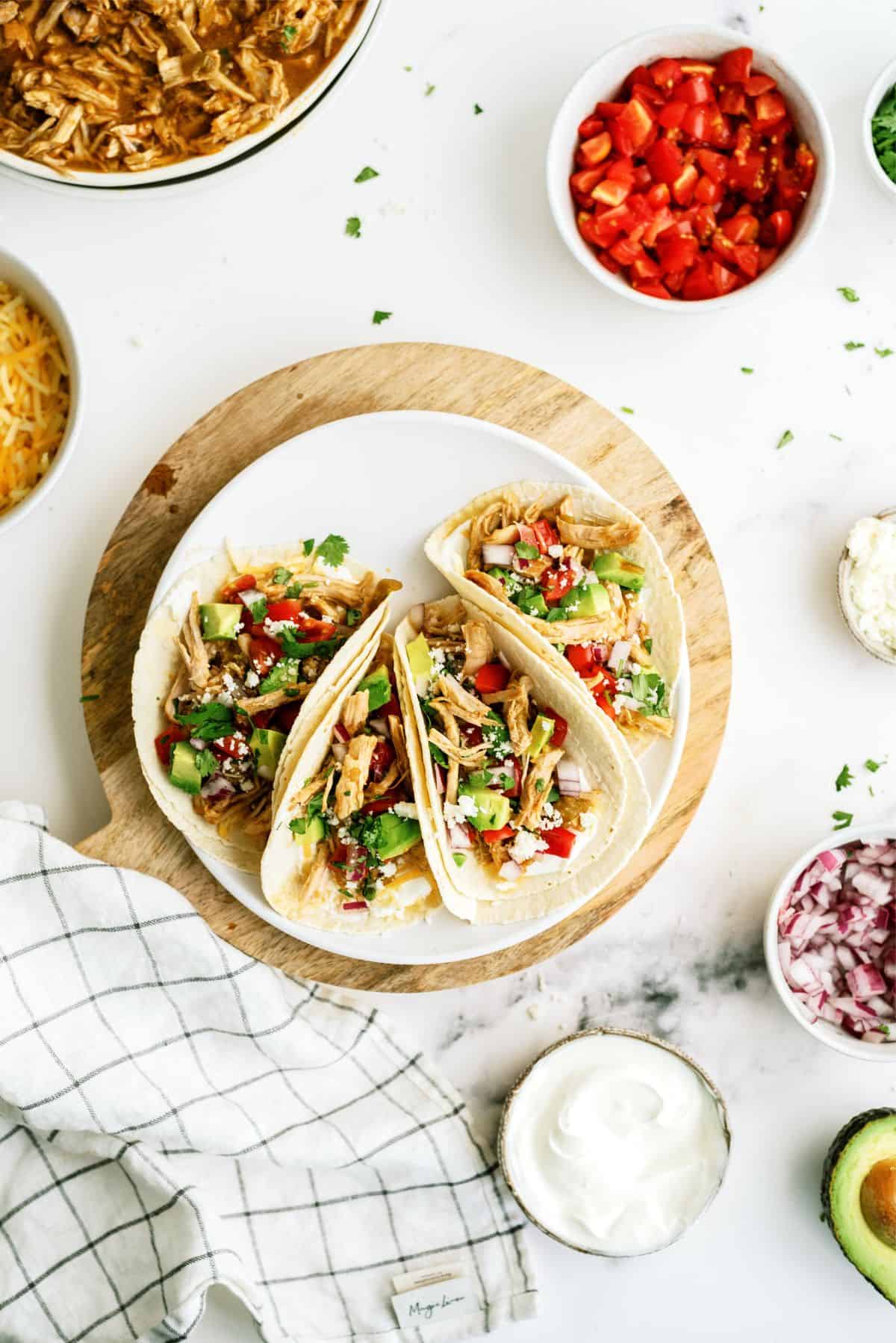 Now shred the pork if necessary, or simply give it a good stir and then serve the delicious shredded pork roast over top of your tortilla and top it with your favorite taco toppings.
To Make Instant Pot Street Tacos Pork Recipe You Will Need:
Instant Pot
Small mixing bowl
Serving spoon