We're using our Instant Pot to make a quick and delicious side that your whole family will love. Instant Pot Lemon Rice Pilaf is done in 20 minutes!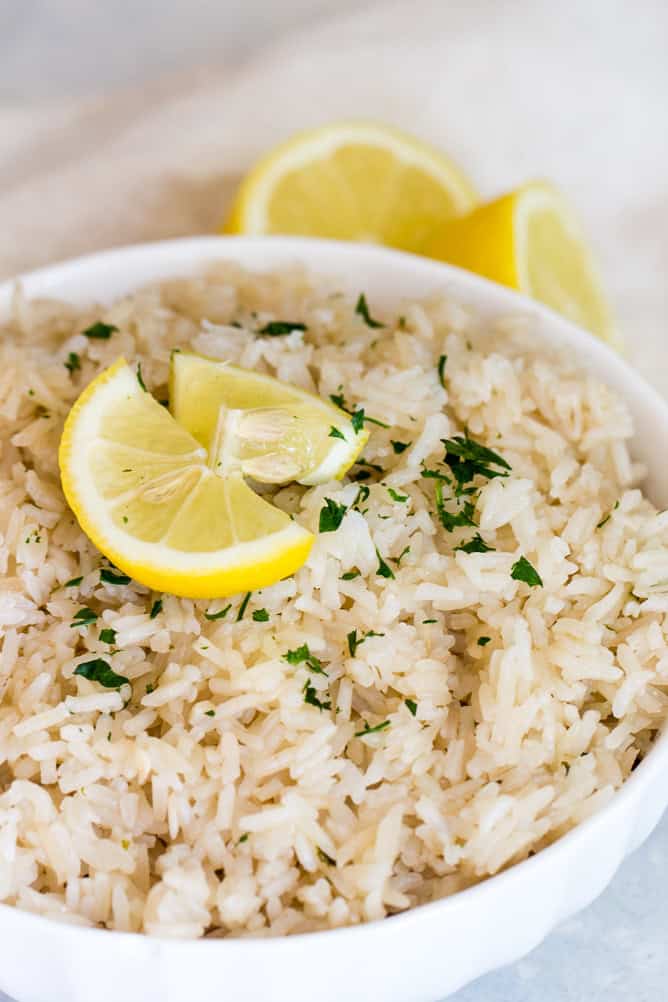 I'm still pretty new to my Instant Pot, but I am already loving it more than I expected I would!
One thing I am loving about my Instant Pot is the SAUTE feature. I can brown my meat, cook my onions, and soften my peppers in the same place I simmer my chili. It makes for very delicious food, and less dishes.
I've mainly been using my Instant Pot for main dishes and a few soups, but I wanted to mix it up and try out a side dish. I had heard rice was pretty simple, but I had no idea how fast this would come together!
If you have never made Instant Pot Rice, then you are missing out! The Instant Pot make the BEST Rice! Our Fluffy White Rice and Brown Rice are my favorites!
WHAT INSTANT POT DO I USE?
I have the Instant Pot Duo Pressure Cooker. It's basically 6 appliances in 1 – pressure cooker, rice cooker, saute, steamer, slow cooker and warmer.