Instant Pot sweet and sticky pulled pork will make for the best budget-friendly dinner recipe this summer. It is a wonderfully sweet bbq pork recipe that isn't hard to make and easy to enjoy.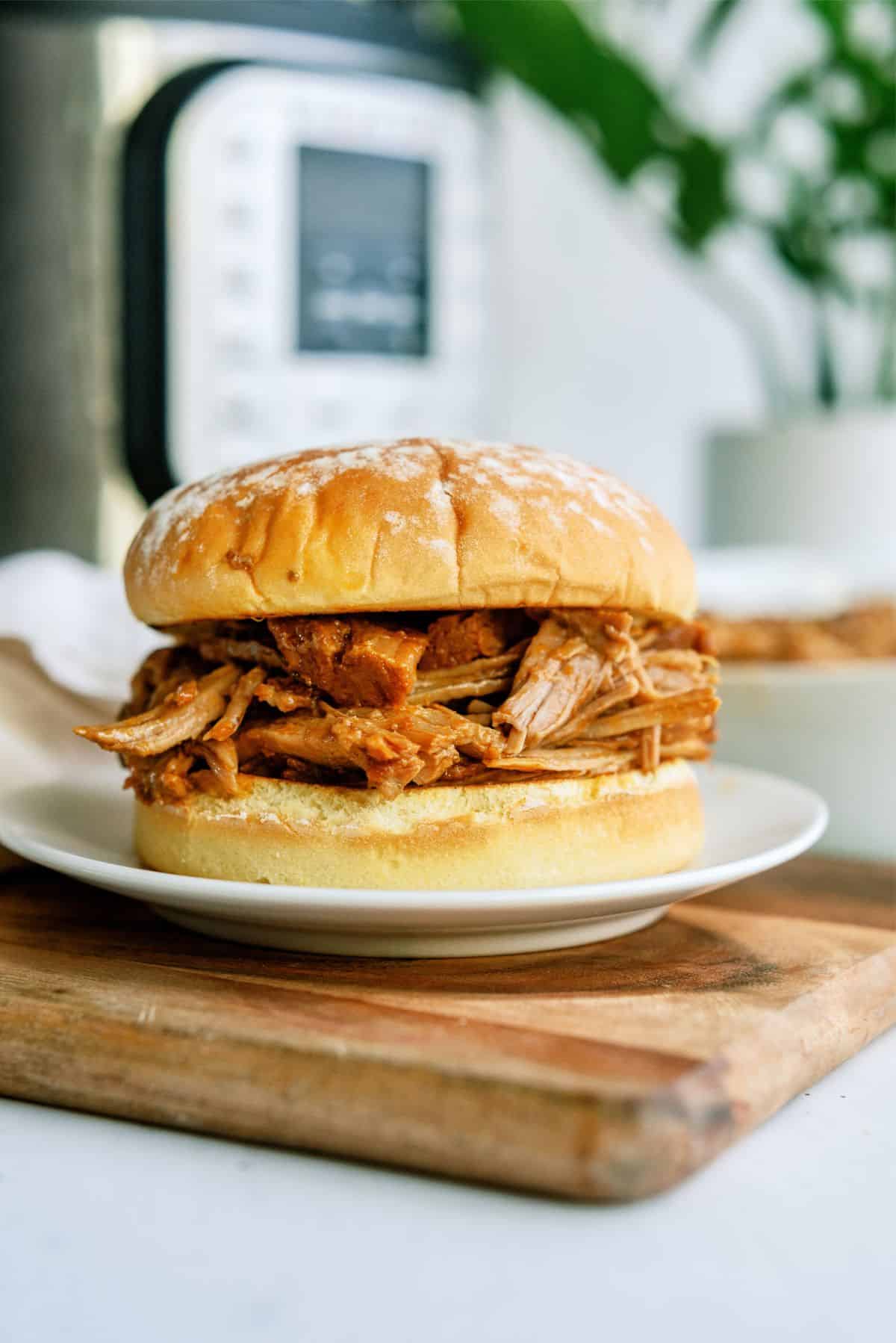 You can enjoy our Instant Pot sweet and sticky pulled pork recipe while you are lounging out on your patio this summer. Since it is an Instant Pot pork recipe, the Instant Pot will do a lot of the work and you can spend your time doing everything else!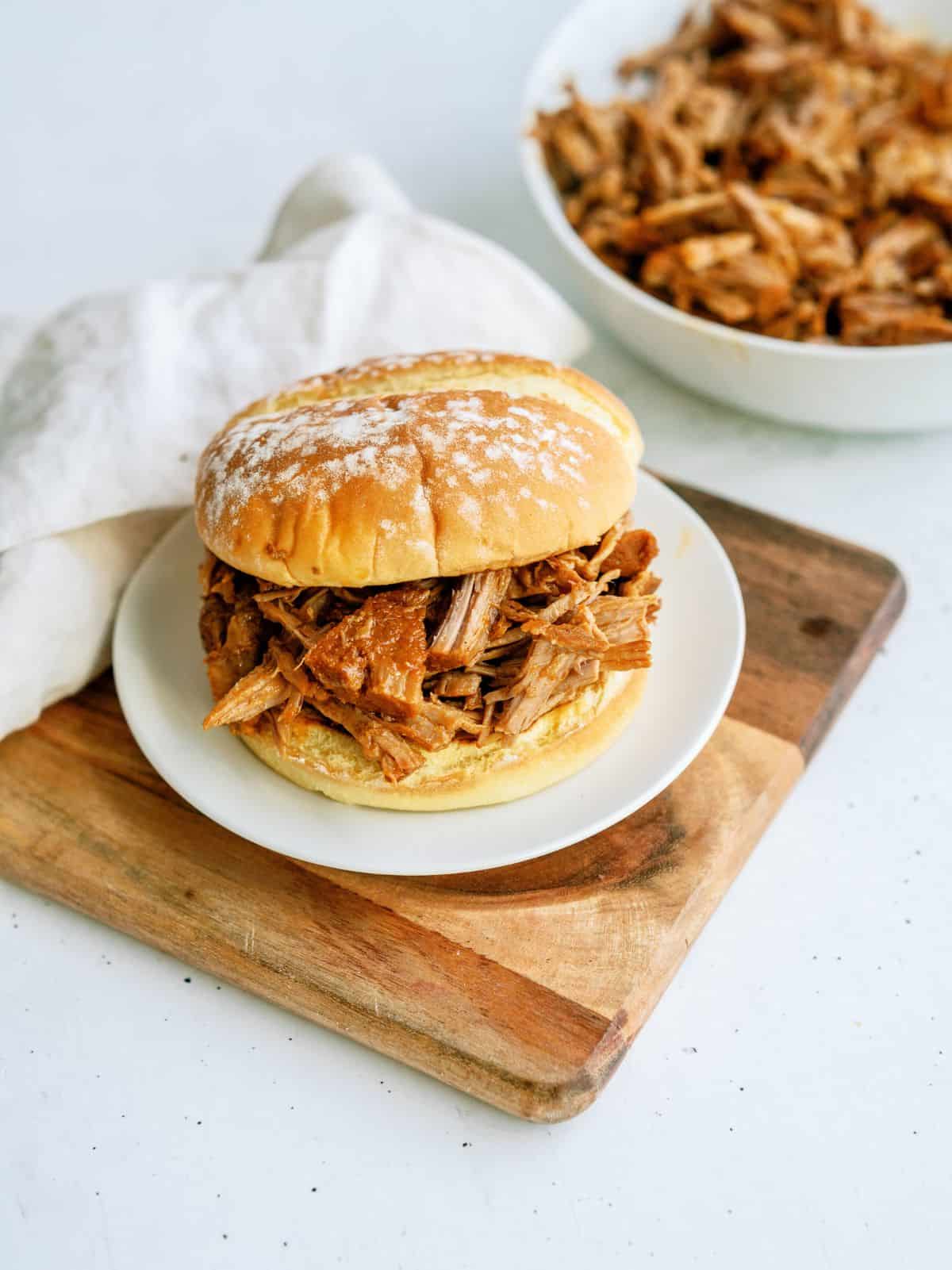 Our sticky pulled pork recipe is one of those recipes you will save and make over and over again. It is just so delicious, tender, and full of amazing flavor. Especially when you pair it with some hawaiian rolls and make them into little siders.
Not to mention, this recipe is perfect to feed a crowd. You just have to put it in the Instant Pot, let it cook, and then let everyone else build their sandwiches, nachos, or whatever and they will be in awe of how amazing this recipe is.
For more super simple yet wonderfully tasty meals, you need to make our Instant Pot buffalo chicken wraps, Instant Pot Italian beef roast sandwiches, and of course our Instant Pot Hawaiian BBQ chicken tacos. All of them are done in the Instant Pot and taste amazing.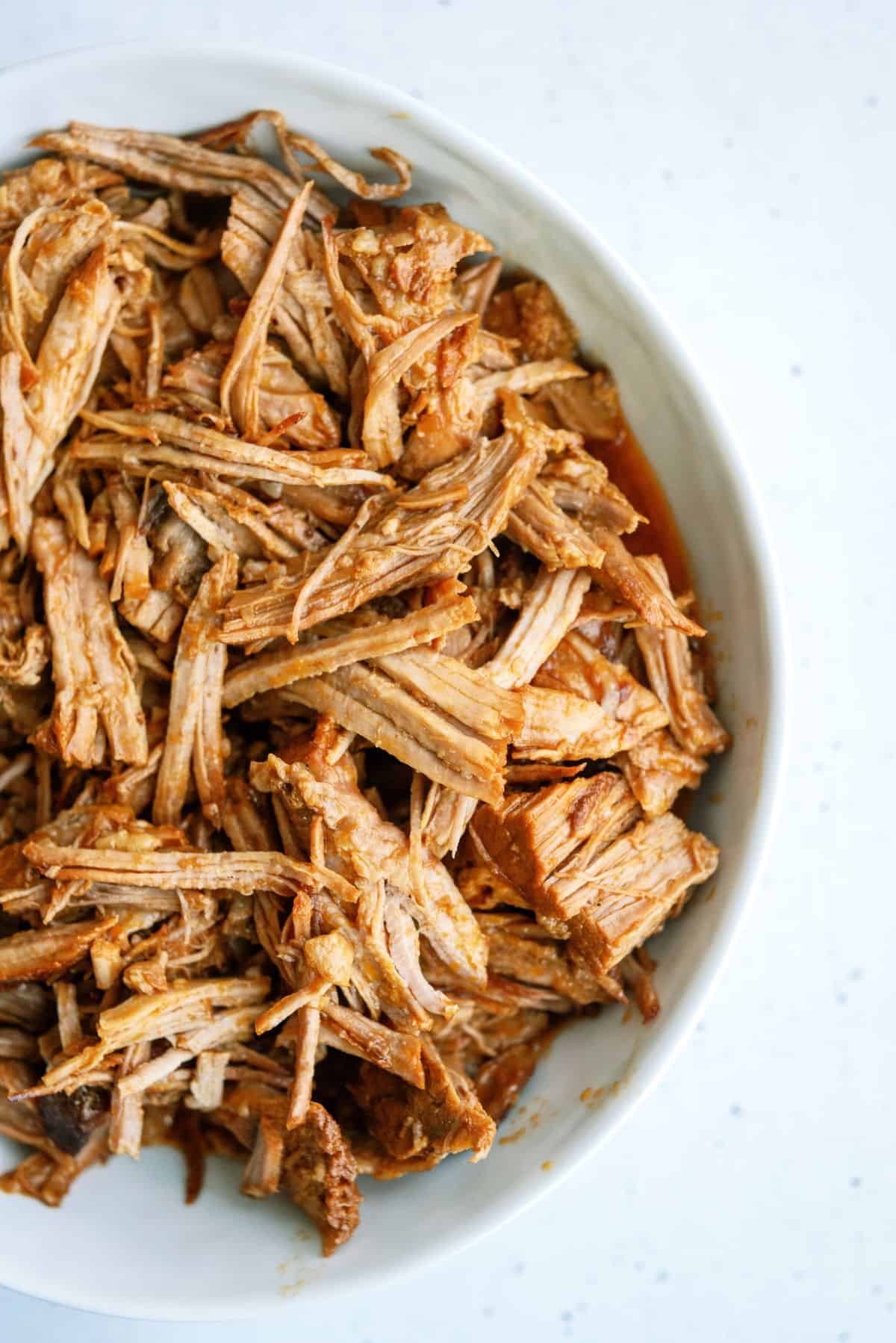 Ingredients You Need to For Our Instant Pot Sweet and Sticky Pulled Pork Recipe:
Boneless pork shoulder roast
Chicken broth
BBQ sauce
Apricot preserves
Dry onion soup mix
Soy sauce
Dijon mustard
Hamburger buns
How To Make Our Instant Pot Sweet and Sticky Pulled Pork Recipe:
To begin this recipe, pull out your Instant Pot and place the pork shoulder in the bottom of the Instant Pot.
Then pour a ½ cup of chicken broth or water if you prefer, in with the pork roast.
Now, in a small mixing bowl combine the bbq sauce, apricot preserves, dryon onion soup mix, dijon mustard, soy sauce, and then mix it all together to form the delicious sauce.
Once the sauce is made up, pour it over top of the roast and place the lid on the Instant Pot.
Make sure to turn the valve on the lid to the SEALING position and then press the MANUAL or PRESSURE COOK button and set the timer for 60 minutes.
NOTE: We generally use a rule of thumb that you need 20 minutes per pound. So this is for a 3 pound roast, any bigger make sure to adjust the cook time.
After the time is up, let the Instant Pot do a NATURAL RELEASE of the pressure which should take about 20-25 minutes, but letting it rest longer up to 2-3 hours if you have the time will give you a wonderfully tender pork roast.
When all the pressure is out and the pin has dropped down, remove the lid from the Instant Pot and take out the pork.
Shred the pork with 2 forks and then return the shredded pork to the Instant Pot and mix it into the sauce (or you can leave the pork in the Instant Pot and use a hand mixer to shred it and mix the meat into the sauce).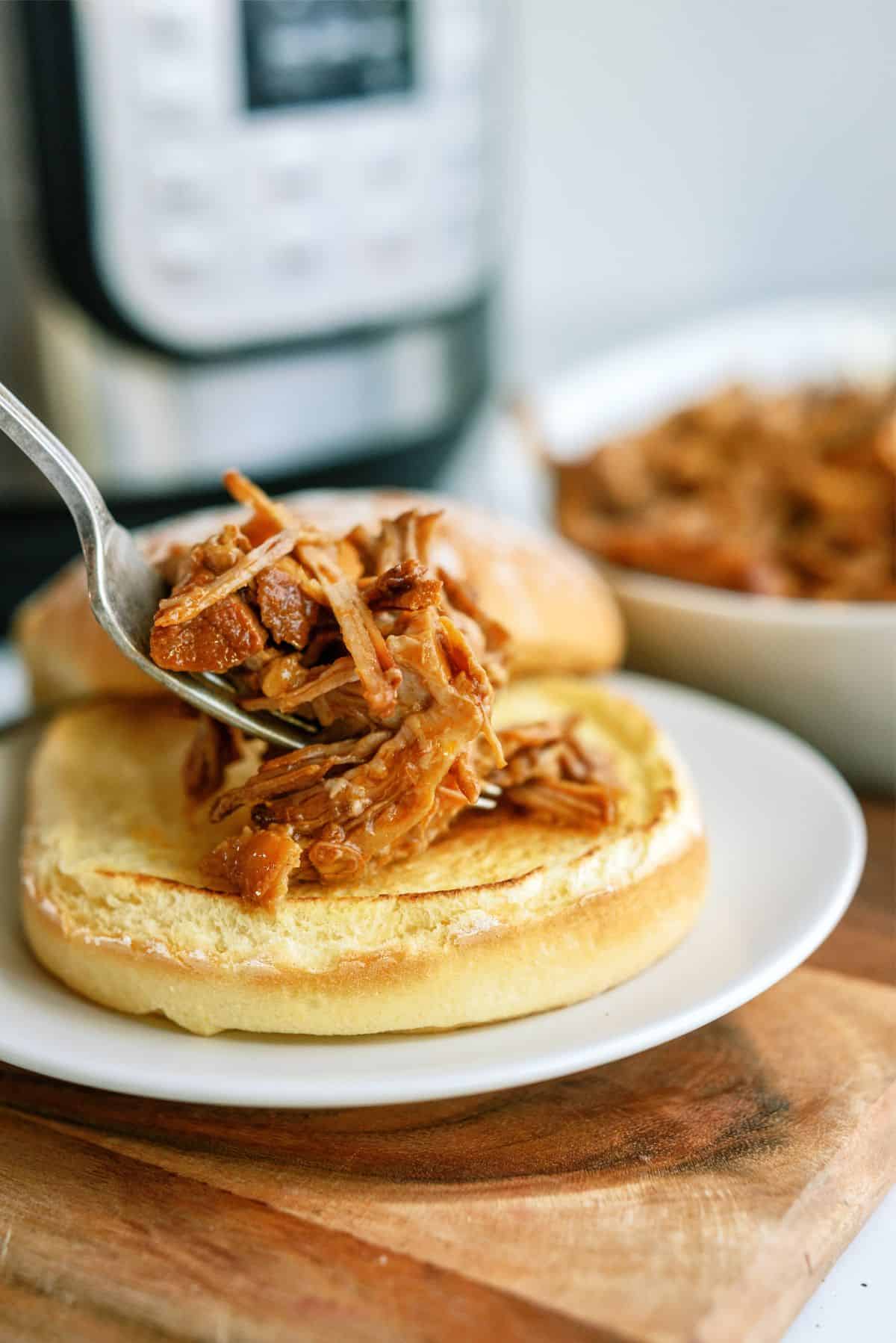 After the meat is shredded, serve it on hamburger buns and enjoy!
To Make This Sweet BBQ Pork Recipe You Will Need:
Instant Pot (THIS is a great one to use!)
Small mixing bowl
Forks or hand mixer
Serving spoon