Enjoy a simple sweet pork sauce recipe when you make this amazing Cafe Rio sweet pork recipe. It is a super delicious pork salad to have this summer for a fresh and sweet lunch or dinner!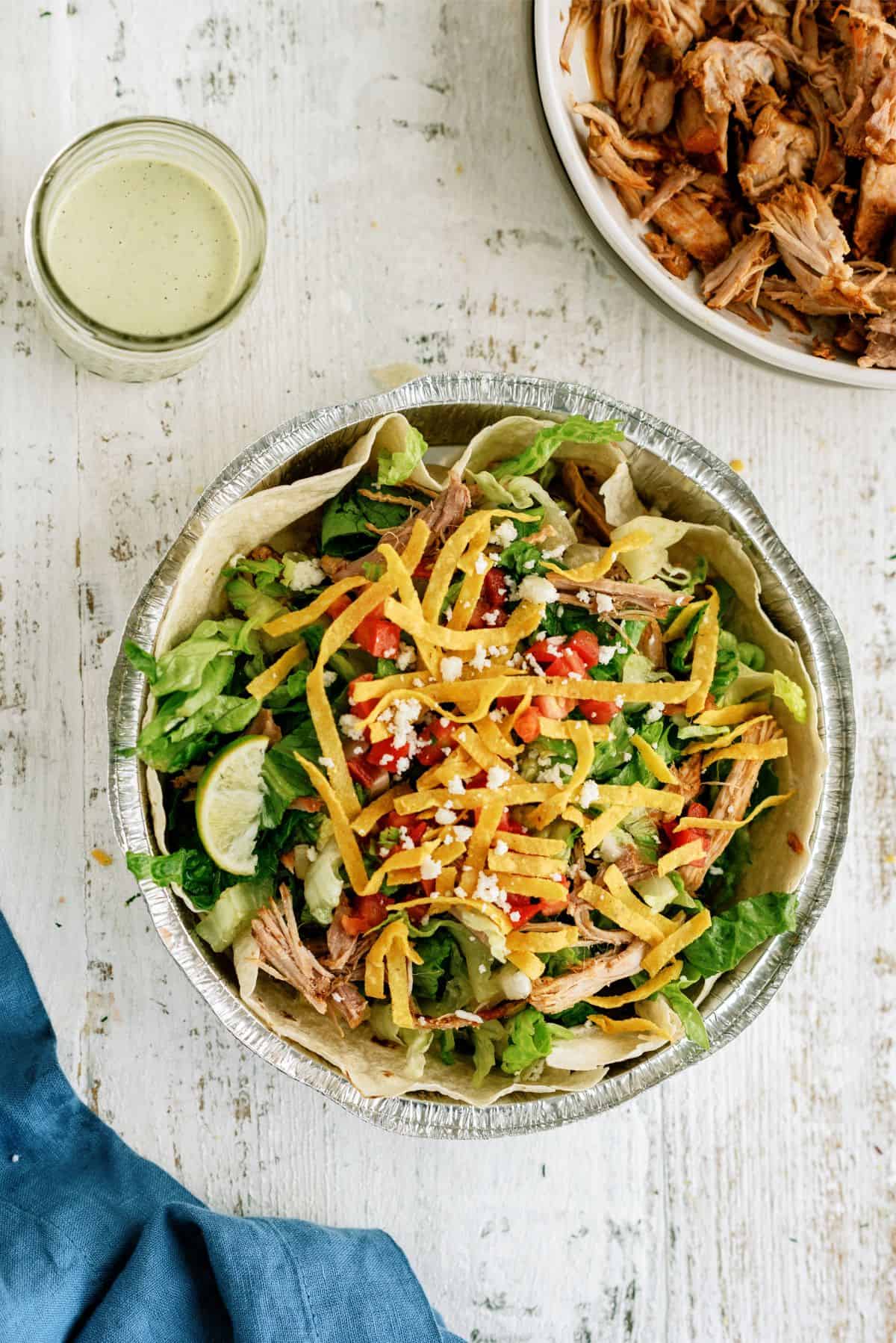 Cafe Rio has amazing recipes and this Cafe Rio sweet pork recipe is a perfect summer recipe. It is a nice change from your traditional salad recipe, and has the best flavor profiles.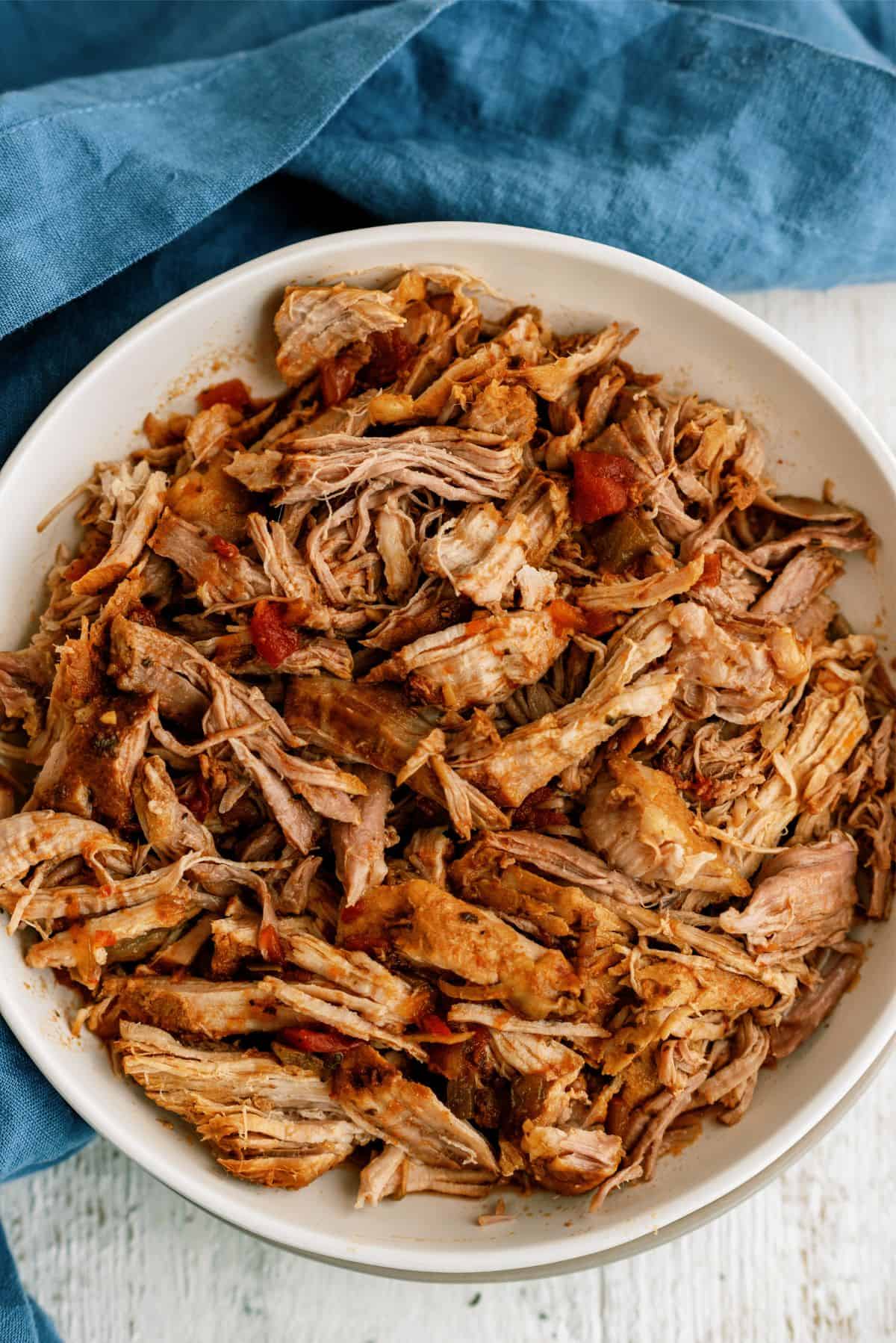 Cafe Rio sweet pork recipe from Six Sisters is a recipe that you will enjoy and make again and again. What I love about salads is that you can build them how you like them and leave out what you don't.
But, I might be biased, but I love to make it into a salad. This Cafe Rio sweet pork salad to make at home is what makes it so good with all those cilantro, black bean, and salsa fixings. Even my kids and spouse love the taste, so that is saying something.
If you love this Cafe Rio recipe then you will want to try our copycat Cafe Rio steak marinade recipe, Cafe Rio steak salad recipe, and Cafe Rio slow cooker chicken and cilantro rice for more great copycat recipes to try.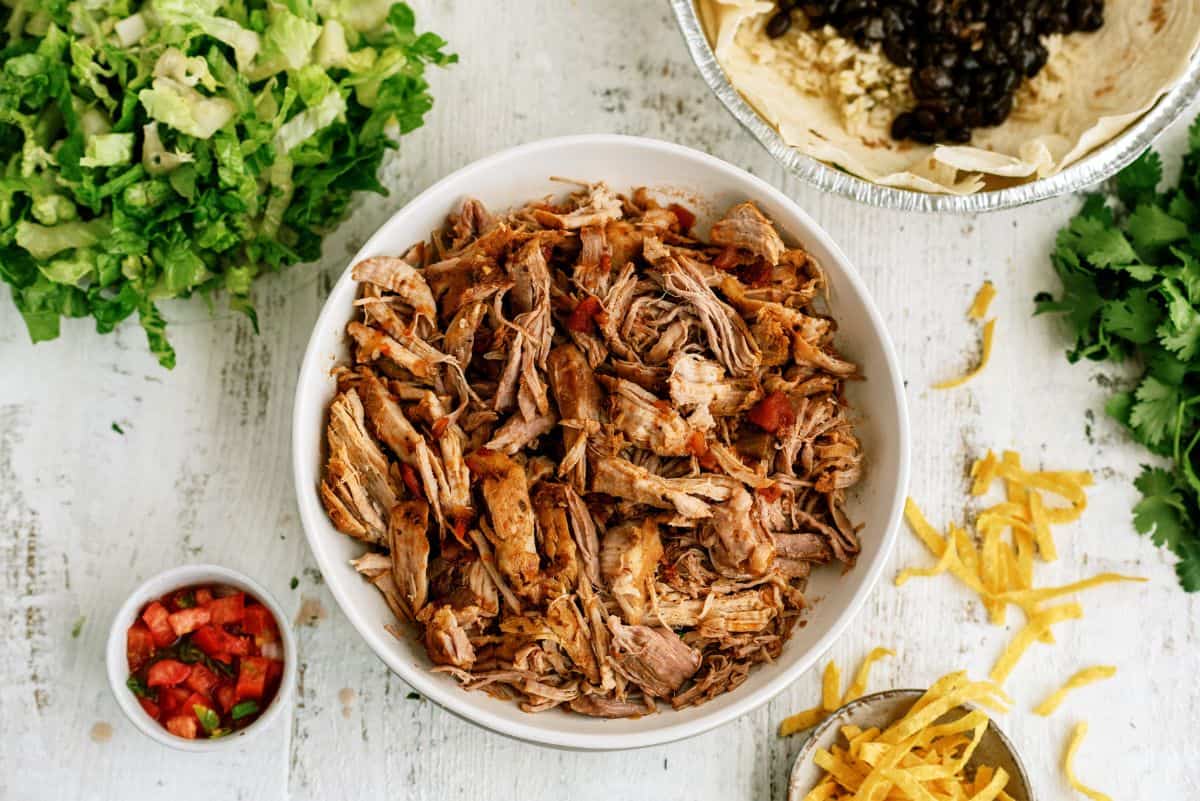 Ingredients You Need to For Our Cafe Rio Sweet Pork Recipe:
Pork roast
Chunky salsa
Dr. Pepper soda
Brown sugar
How To Make Our Cafe Rio Sweet Pork Recipe: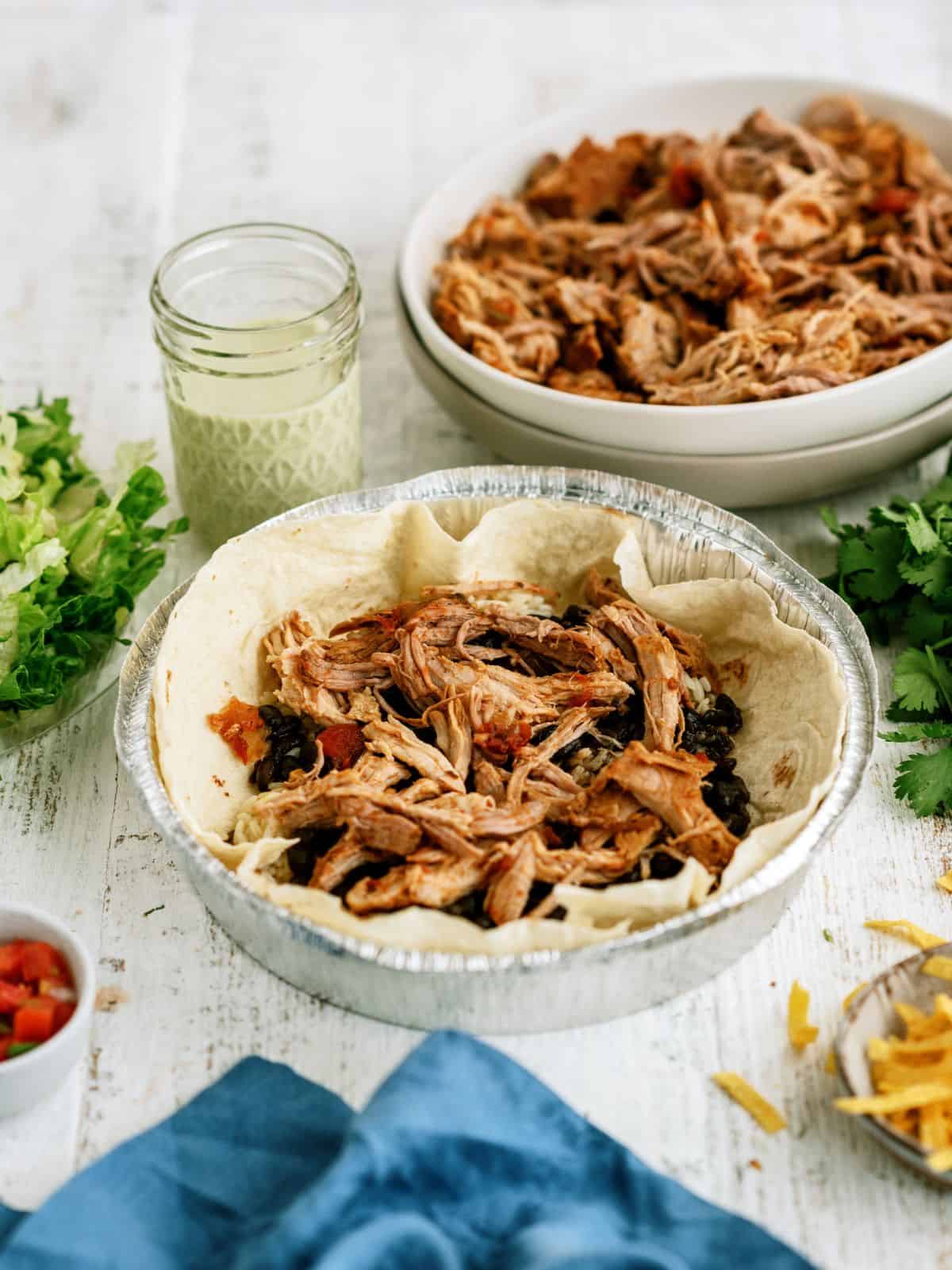 When you are ready to prepare the sweet pork for this Cafe Rio copycat recipe, get out your slow cooker and fill it half of the way with water.
Then place the pork in the slow cooker and turn it on high and let the meat cook for 4 hour.
Now, mix together the chucky salsa, Dr. Pepper, and brown sugar unil it is well combined to prepare the sauce for the pork.
When the pork is done cooking, drain the water from the slow cooker and cut the pork into thirds.
Once you have the pork cut, pour the Dr. Pepper sauce over top of the pork and turn the slow cooker back on low and let it cook for 4 hours.
When the pork is done cooking, drain the liquid form the slow cooker (be sure to save a little) and shred the pork using a fork or a hand mixer on low.
Then add a little bit of the saved liquid back into the pork and mix it together to keep it really moist.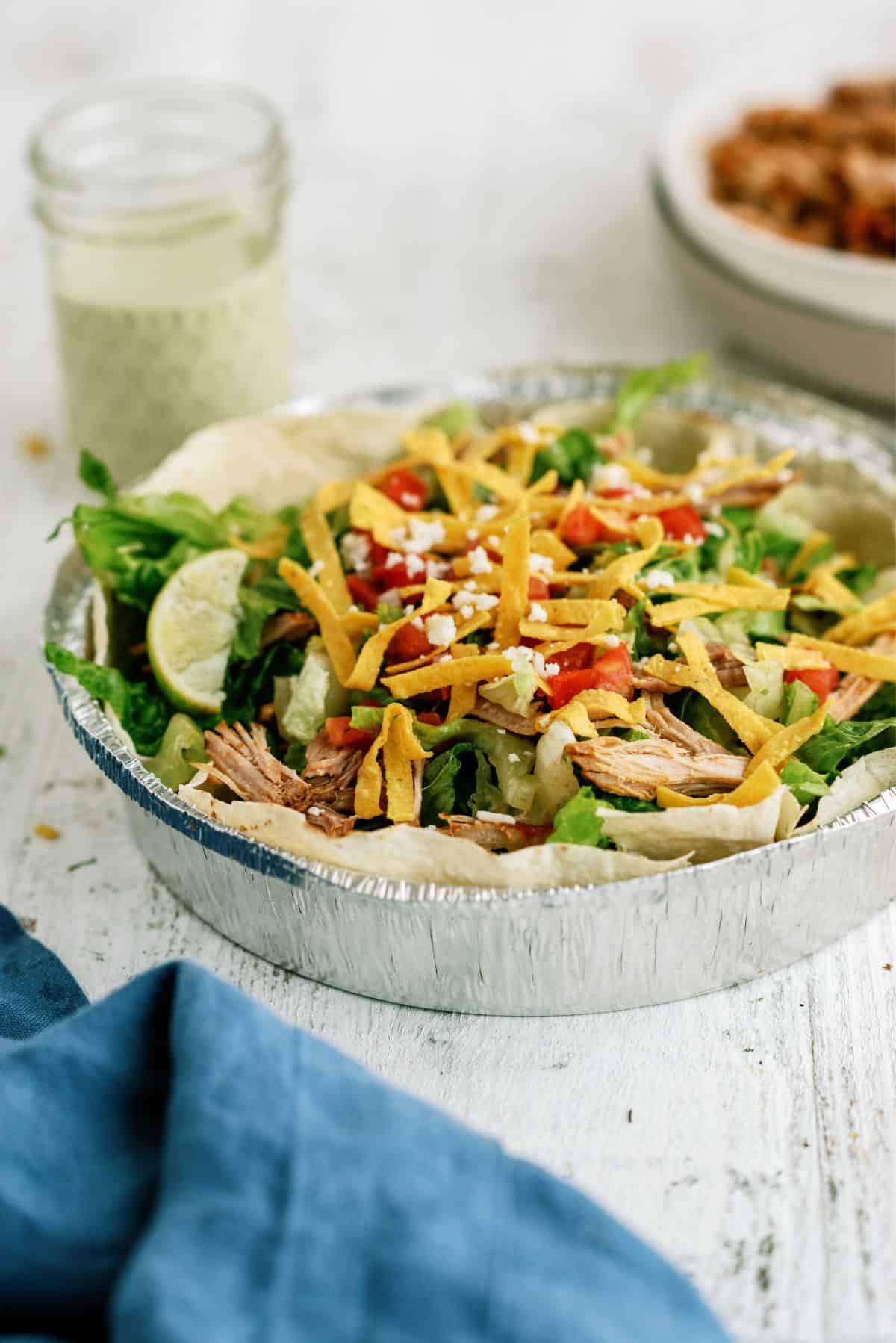 Now serve it on tacos, burritos, or as a salad!
To Make Sweet Pork Recipe Costa Vida You Will Need:
Slow cooker (THIS is a great one.)
Knife
Hand mixer
Small bowl