Leave your dry and chewy pork chop recipes behind and enjoy our perfectly juicy grilled pork chops recipe. It is so good you'll forget about your other recipe, plus it is made with our quick marinade for pork chops on the grill.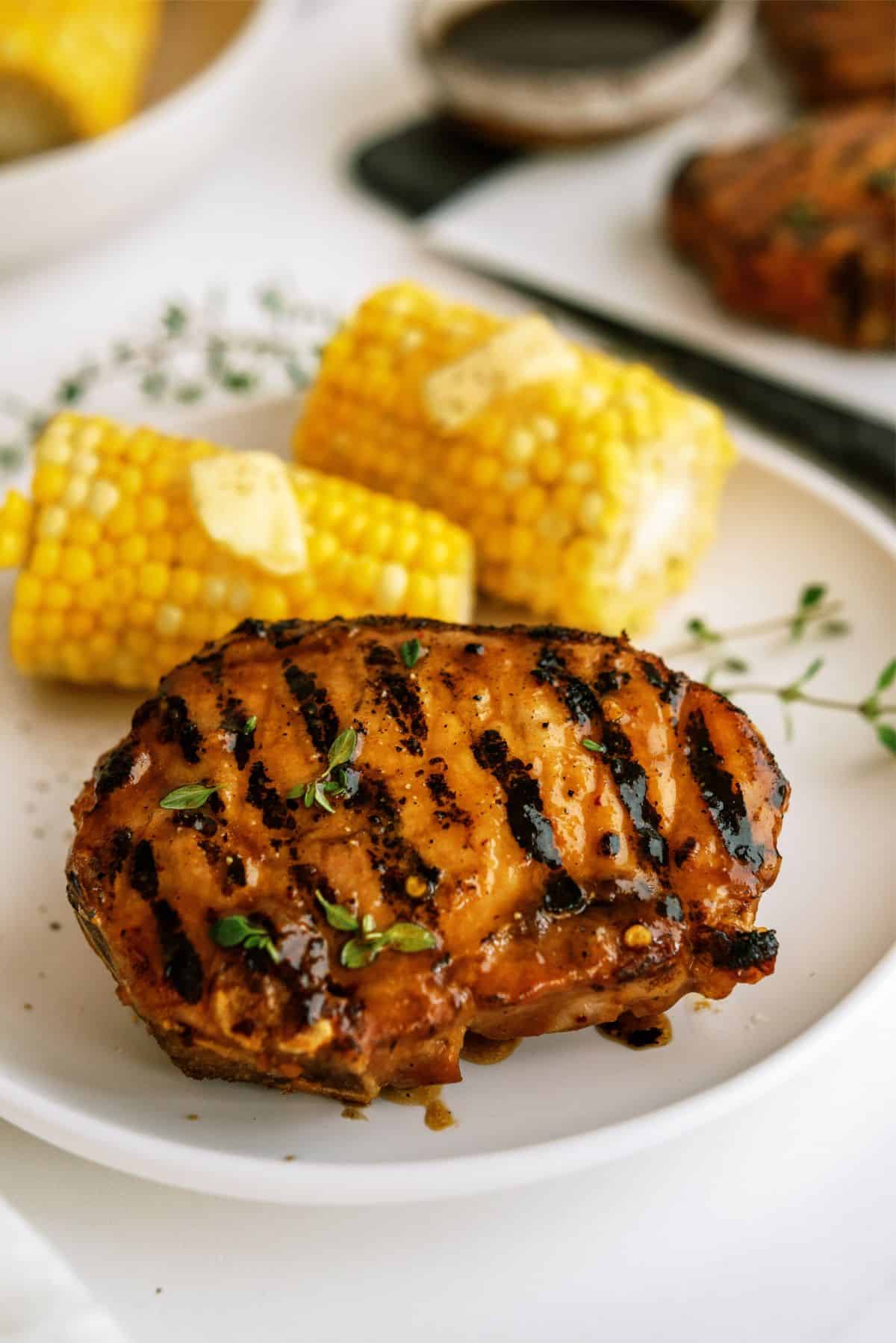 Make our perfectly juicy grille pork chops recipe if you wondered just how long to cook pork chops on the grill without drying them out. We will give you step by step instructions on how to get the best juicy pork chops.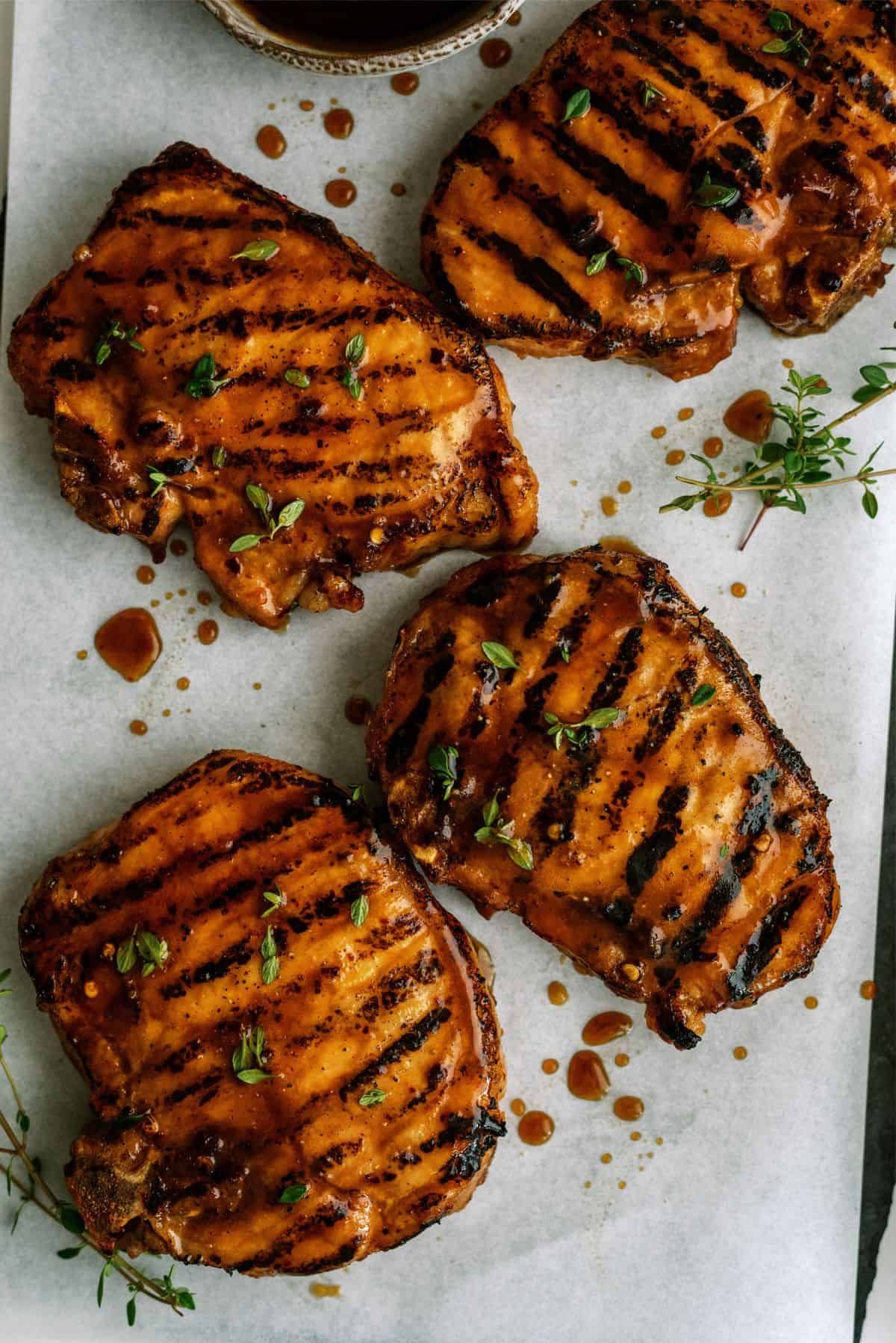 Our quick marinade for pork chops on the grill will give you the best piece of BBQ pork chops you've ever had. Even if you don't feel like grilling, you can always make this on the stove top and it will be just as good!
But, if you want to know how to grill boneless pork chops we will cover all of that to make sure you get the best dinner possible. So, make sure you save this recipe because you won't want to lose it, I promise. 😉
For some ridiculously tasty recipes to serve with this pork chop recipe, give our Mom's easy potato salad recipe, Instant Pot sweet and spicy BBQ beans recipe, Instant Pot green beans recipe, slow cooker corn on the cob, and air fryer parmesan broccoli recipe a try. They are all great and easy to make up and go perfectly with this pork chop recipe.
Ingredients You Need to Make Our Perfectly Juicy Grilled Pork Chops:
Reduced-sodium soy sauce
Vegetable oil
Honey (or brown sugar)
Dijon mustard
Garlic cloves
Onion powder
Red pepper flakes
Pork chops
How To Make Our Perfectly Juicy Grilled Pork Chops: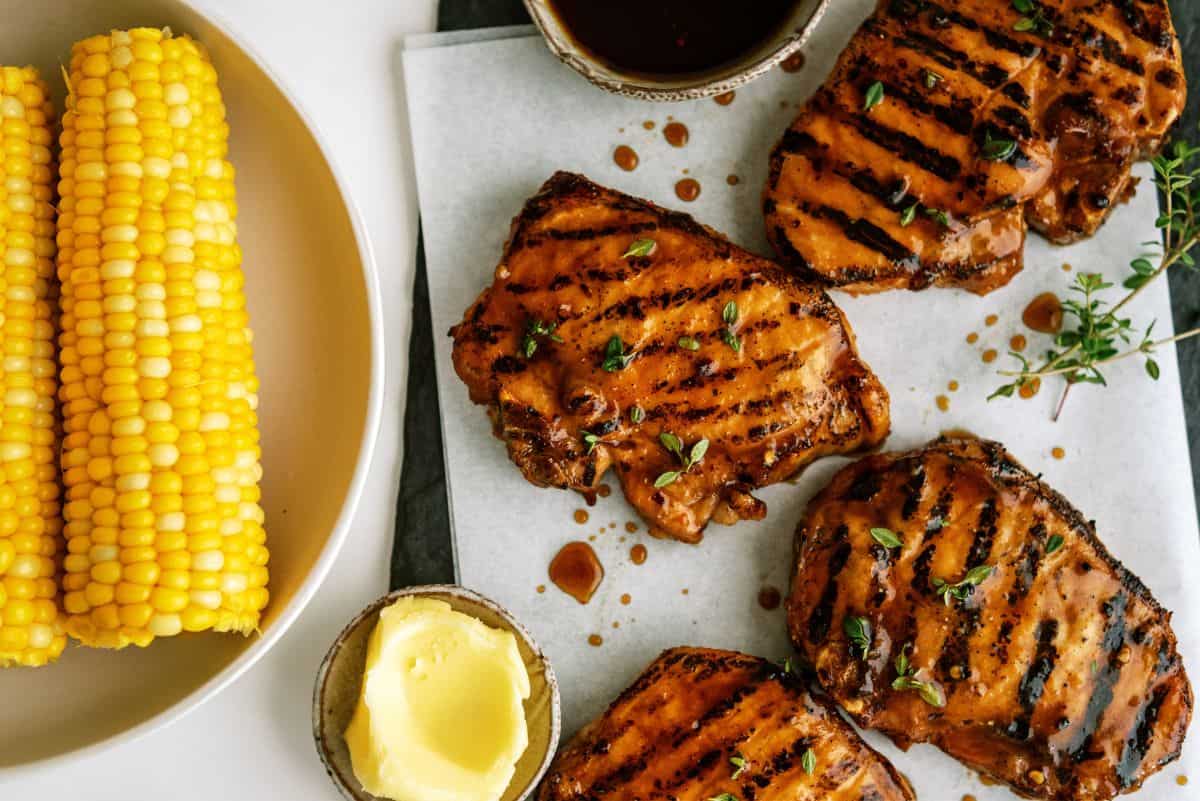 First, in a small bowl mix together the soy sauce, vegetable oil, honey, Dijon mustard, garlic, onion powder, and as much red pepper as you think you can handle (or want, but we generally do ½ teaspoon) to great the marinade for the pork chops.
Once you have that all mixed up, place the pork chops in a gallon-sized freezer bag and then pour the marinade over top.
Give it a good shake to make sure all of the pork chops are covered, and then place the bag in the fridge to let the marinade do the heavy lifting.
Allow the pork chops to marinade for at least 2 hour in the fridge but the longer it marinades the more flavor and tender the pork chops will be. You can let it marinade for up to 8 hours in the fridge.
When you are ready to start making this juicy grilled pork chop recipe, preheat the grill or grill pan for the stove top to medium heat.
Once the grill or pan is hot, remove the pork chops from the bag and place them on the grill, discarding the bag with the remaining marinade.
Allow the pork chops to cook for 6-8 minutes or until the outside has been nicely seared on each side and then internal temperature is at least 145 degrees.
NOTE: The cook time will depend on your grill and how thick the pork chops are, so make sure to at least meet the minimum temperature of 145 degrees to avoid undercooked pork.
When your pork has been cooked all the way through, remove it from the grill and let it rest for a few minutes, then serve it with your favorite sides, and enjoy your perfectly grilled pork chops.
Love cooking as much as we do? Join our FREE private Facebook Group: Six Sisters' Dinner Club!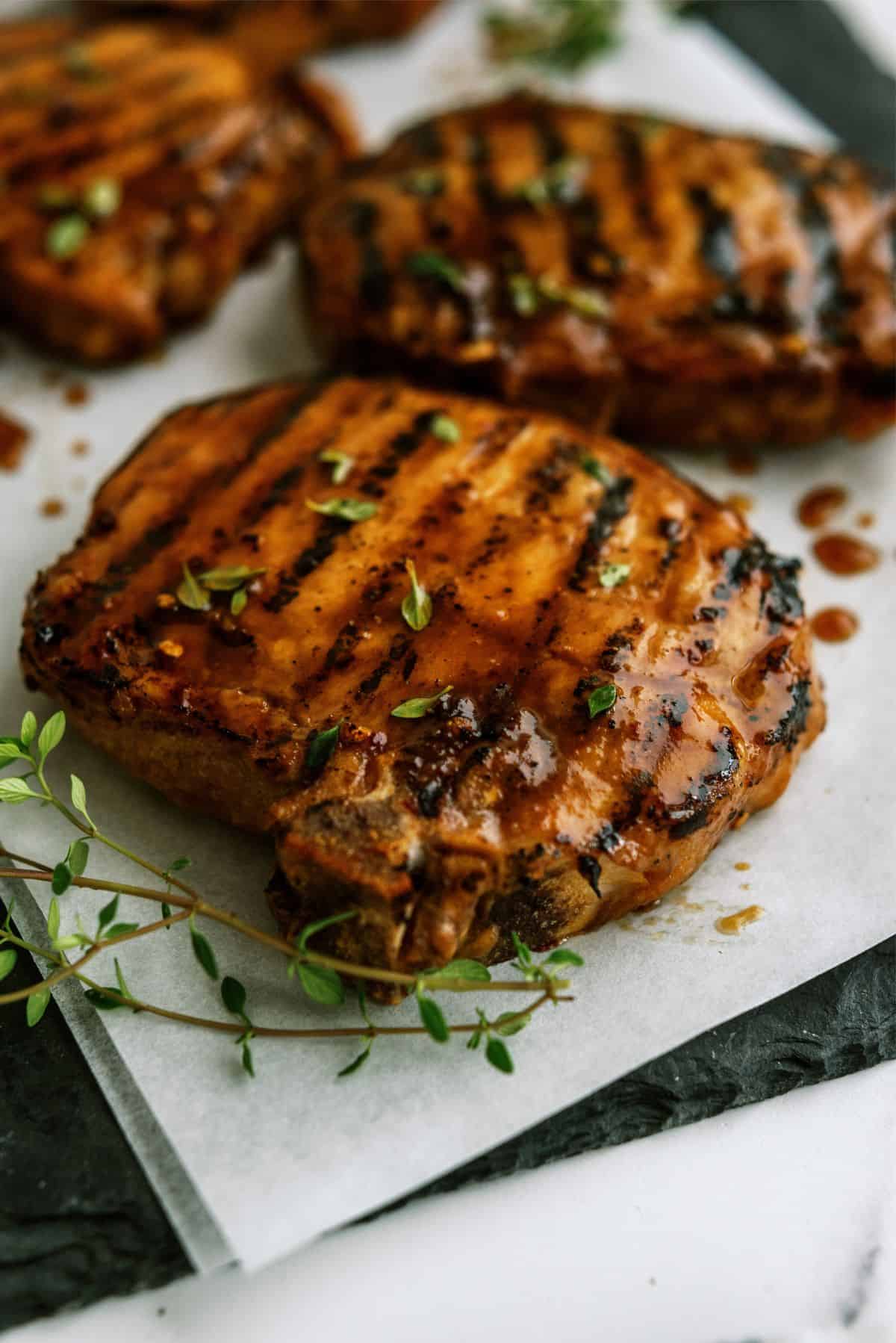 To Make Our Juicy Pork Chops Recipe You Will Need:
Grill (or a grill pan like THIS)
Small mixing bowl
Gallon-sized ziplock bag
Tongs