These Instant Pot Italian Beef Roast Sandwiches will become a new family favorite meal! Full of flavor and so easy to make!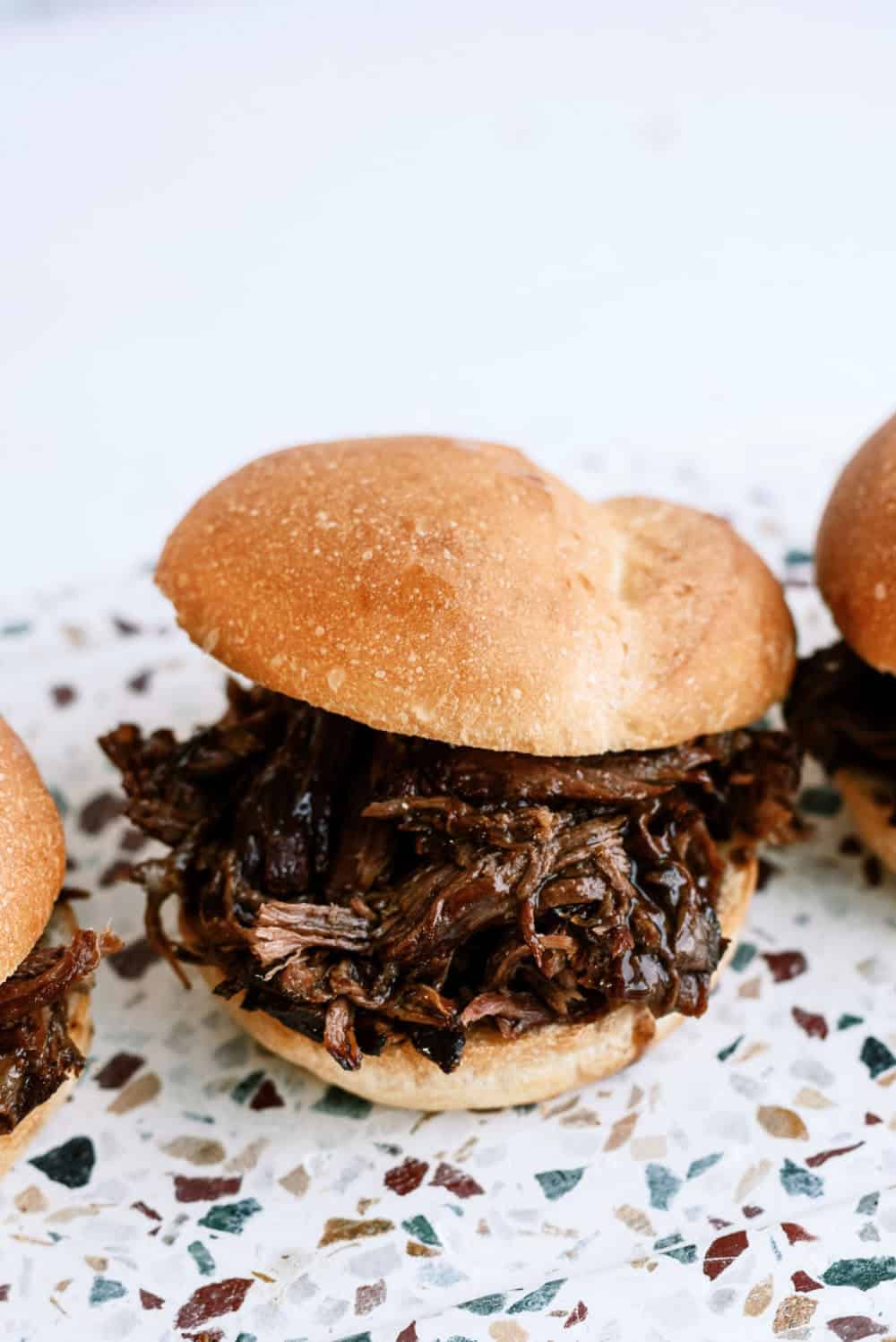 Italian roast beef sandwiches in the Instant Pot have quickly become a favorite family dinner recipe in our house. It can also be easily turned into a freezer meal for those busy weeknights!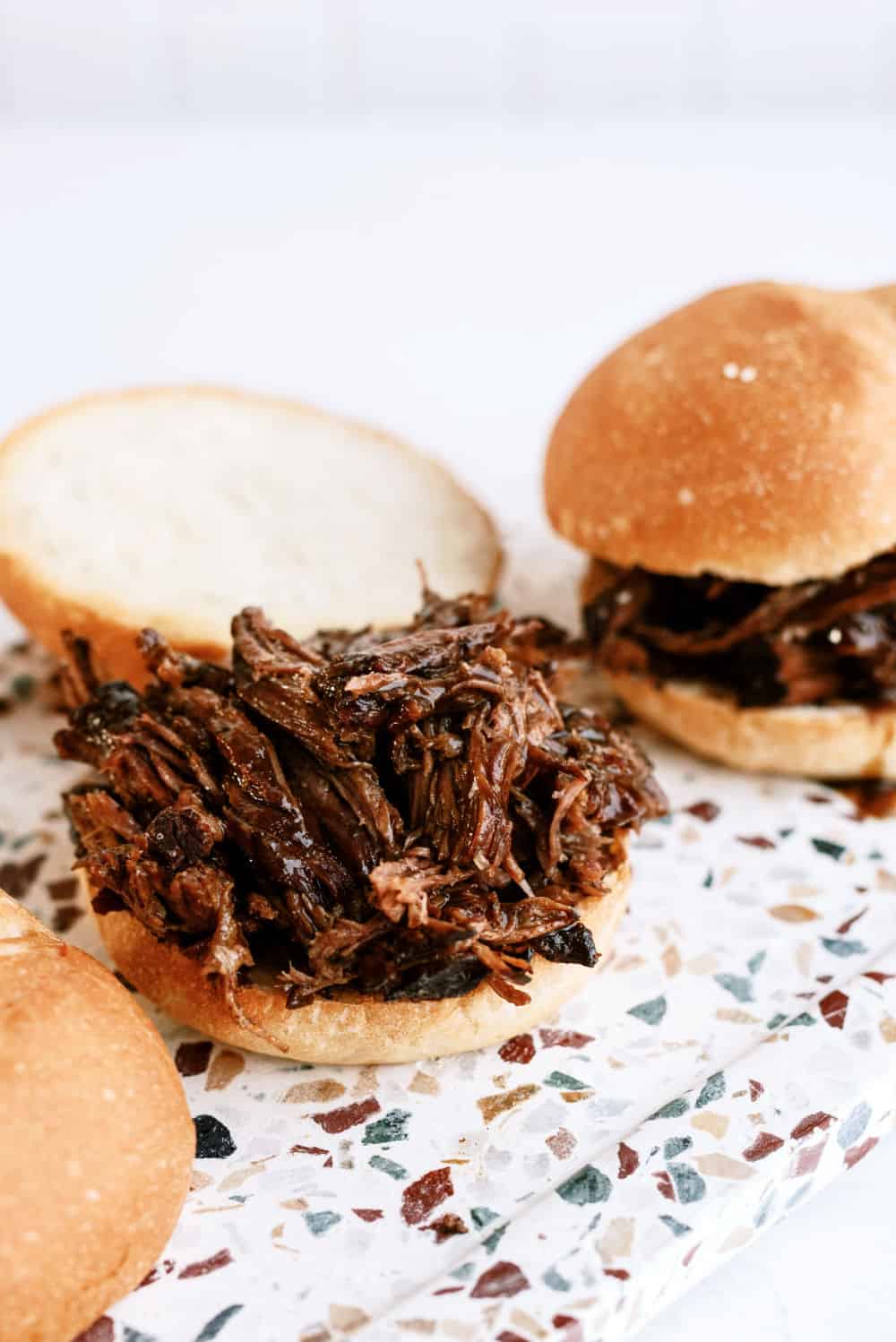 We love to add some delicious toppings like bacon, sliced cheese, banana peppers, sauted onion and peppers for even more variety. You can make each roast beef sandwich based on what each person likes.
Make these delicious roast beef sandwiches with our Instant Pot green beans, baked broccoli mac and cheese, and slow cooker creamy mashed potatoes and enjoy a fabulous meal!
Ingredients needed to make Instant Pot Italian Beef Roast Sandwiches:
3-4 pound beef roast
1 cup beef broth
1 cup balsamic vinaigrette dressing (not balsamic vinegar!)
1 packet dry onion soup mix
1 teaspoon Italian seasoning
Rolls or buns (for serving
How to make these easy Italian Beef Roast Sandwiches:
Place beef roast at the bottom of the Instant Pot.Pour the beef broth and balsamic vinaigrette dressing on top of roast.Sprinkle the dry onion soup mix and Italian seasoning on top of roast.
Put your lid on the pot and move the VALVE to sealing (not venting). Press the MANUAL (or PRESSURE COOK) button and set timer for 60-80 minutes (or 20-25 minutes per pound of your roast).
When timer is finished, let pressure do a NATURAL RELEASE (it will take at least 20 minutes).
Shred or slice roast (it should fall apart pretty easily) and serve on top of buns to make sandwiches.
Turn this recipe into a Freezer Meal:
Add all ingredients EXCEPT beef broth to a gallon-sized freezer bag. Place freezer bag into freezer and it will last up to 60 days.
When ready to use, dump ingredients from bag into Instant Pot and add 1 cup beef broth in with the frozen food. Place the lid on top, move the valve to SEALING, and press the MANUAL button.
Set timer for 90 minutes (or 30-35 minutes per pound of your roast).
Do a NATURAL RELEASE when the timer is done – I even like to let it sit in the Instant Pot for a few hours so that it falls apart so easily. Follow the rest of the instructions as written.