If you love Chipotle, you're going to love this Instant Pot Beef Barbacoa Copycat recipe. From start to finish it only takes 60 min to make. It's so tender it tastes like it's been cooking all day!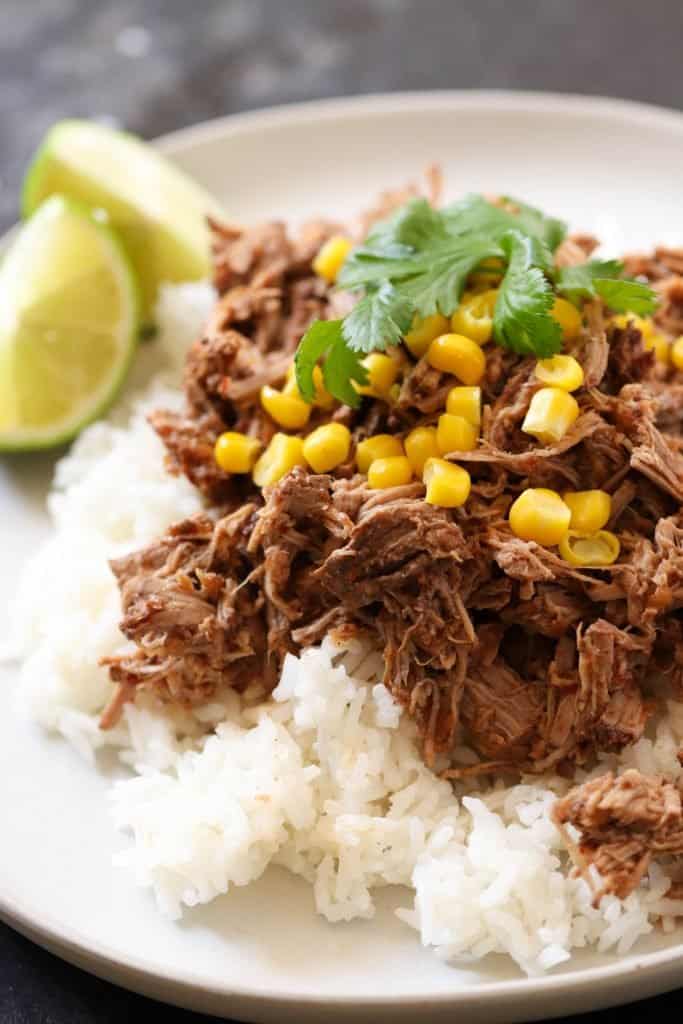 This is the BEST Instant Pot Barbacoa Beef I have ever tried! Super tender, juicy, EASY and bursting with rich flavors!
Great for large crowds or make ahead meals and makes the best tacos, burritos, nachos, salads, etc!
Ingredients needed to make this Beef Barbacoa Chipotle Copycat: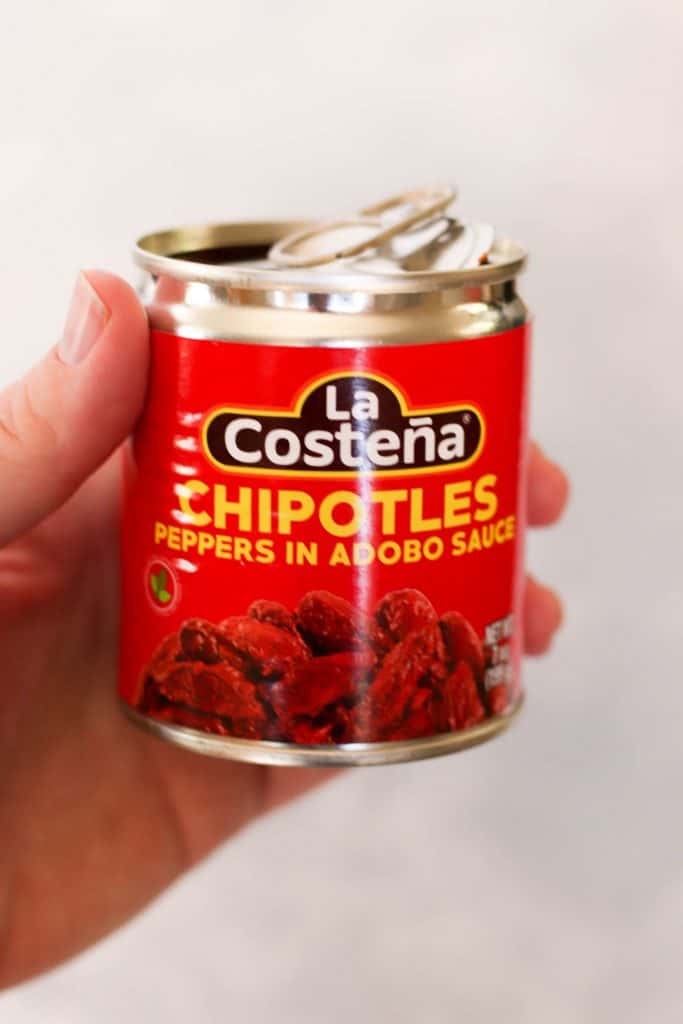 1 (3-5 pound) beef chuck roast, trimmed of excess fat and cut into cubes or bite-sized pieces
1 Tablespoon olive oil
1/4 cup water
1/2 cup mild red enchilada sauce 
8 ounces canned mild diced green chiles
2 chipotles in adobo sauce (more or less to taste), minced
2 Tablespoons lime juice
2 Tablespoons apple cider vinegar
2 Tablespoons brown sugar
1 Tablespoon Worcestershire
1-3 teaspoons liquid smoke (depending on how "smoky" you like it)
1 Tablespoon ground cumin
1 Tablespoon dried oregano
2 teaspoons salt
1 teaspoon garlic powder
1 teaspoon onion powder
1/2 teaspoon chili powder
1/2 teaspoon smoked paprika
1/4 teaspoon ground cloves
1/4 teaspoon ground cinnamon
2 bay leaves