If you love Chicken Fettuccine Alfredo recipes as much as we do, you are going to love this collection of all our favorite ways to make it. From classic ingredients to cheesy casseroles, we have your chicken alfredo needs covered in these 27 recipes!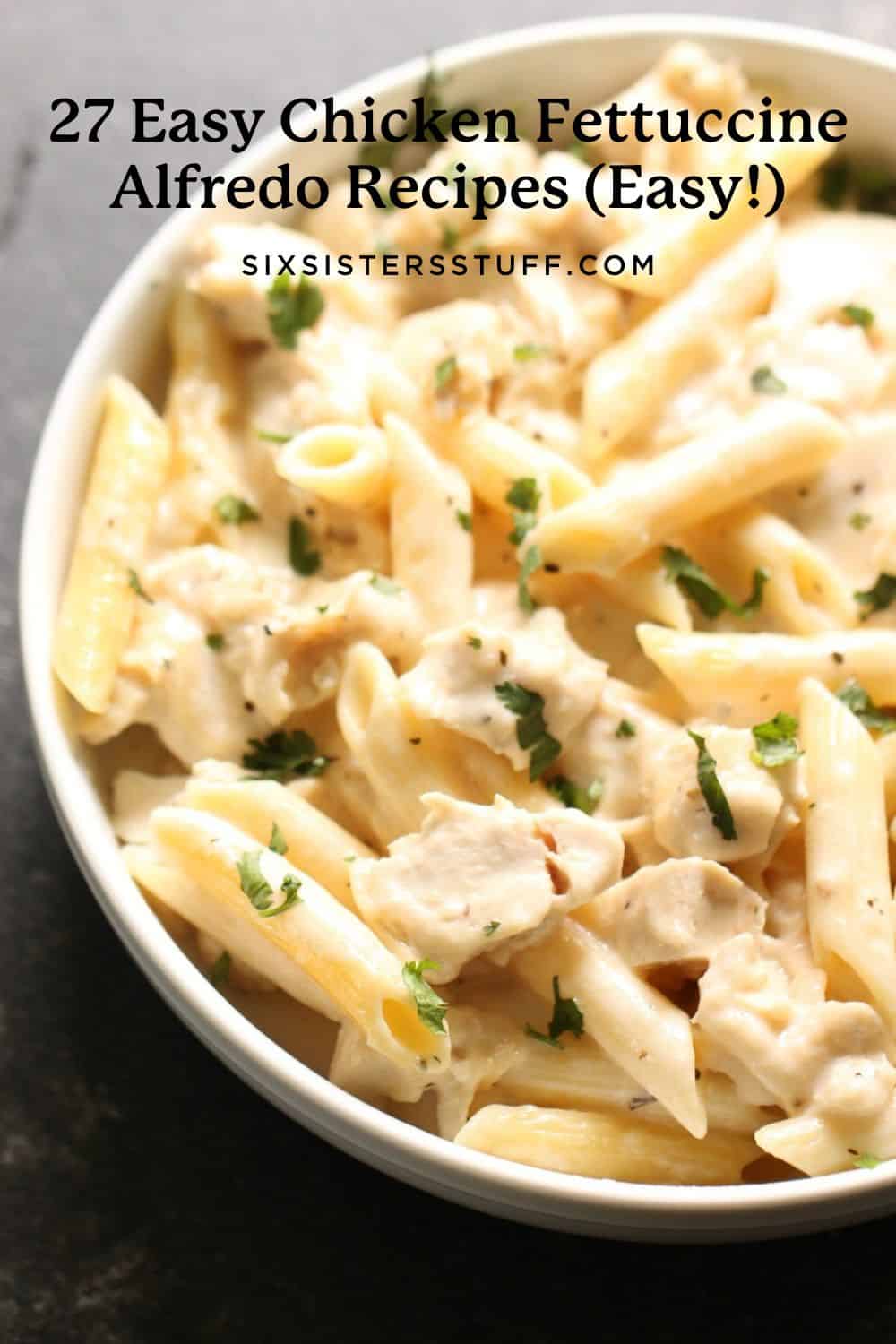 We love Chicken Fettuccine Alfredo in all forms and we are so excited to share with you our favorite recipes.
We have put together a collection of all the different ways we love chicken alfredo and we know that your family will love these easy recipes too.
Ingredients in Chicken Fettuccine Alfredo:
chicken
fettuccine pasta (but you can also use any kind of pasta you like!)
butter
cream
cheese (usually Parmesan or a mix that includes Parmesan cheese)
garlic (some people leave this out)
salt, pepper, and other preferred seasonings
What is the difference between chicken alfredo and chicken fettuccine?
Chicken alfredo is a pasta dish with pasta, chicken and a creamy white sauce. The word alfredo refers to the type of sauce that is used in the dish. Chicken fettuccine is just the type of pasta that is paired with the chicken, but you can use any sauce with it.