A simple homemade alfredo sauce tops this cheesy Chicken Alfredo Tortellini Casserole. It comes together in only a few minutes and is perfect for a busy night.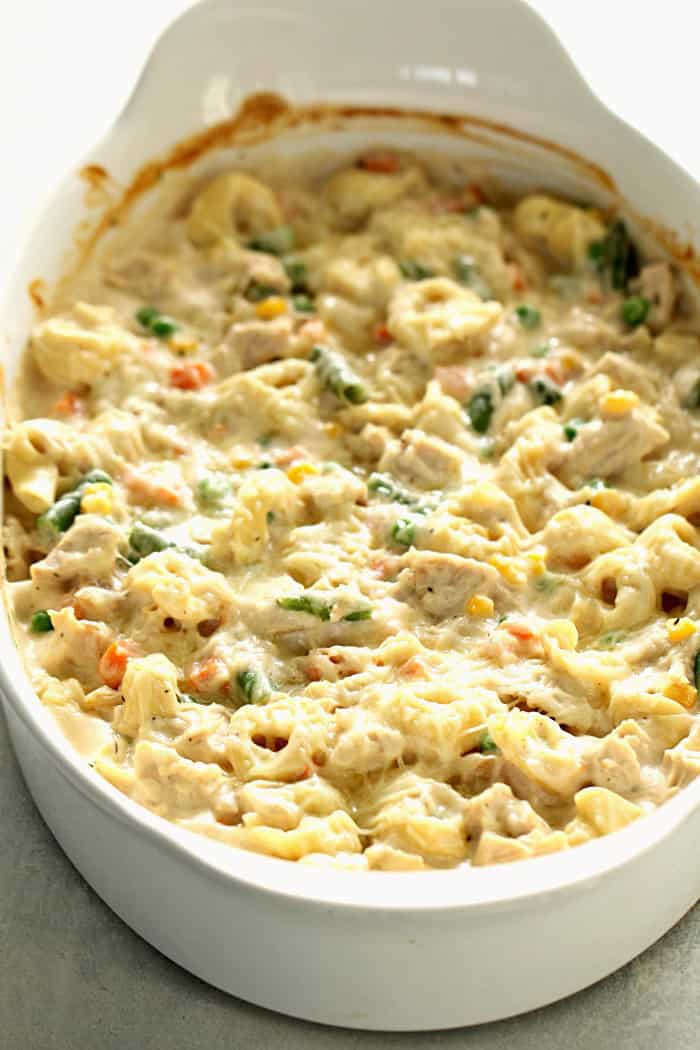 Each Sunday night, I plan out all my dinners for the upcoming week.
I always ask my kids what they want for dinner and their go-to answer is "CHICKEN ALFREDO!"
They are definitely my children . . . creamy sauce over a bed of pasta? Yes please!
If you love Alfredo as much as we do, you might want to check out our favorite Alfredo recipes:
However, most Alfredo sauce is filled with butter and heavy cream. And sometimes jarred Alfredo sauce has some mystery ingredients that I am not sure what they are.
I decided that for this casserole I would use our Homemade Alfredo sauce that has been lightened up. Instead of using butter and heavy cream, the base of this sauce is cream cheese and Parmesan cheese.
This Alfredo sauce is so creamy and flavorful that you won't even know you are saving yourself some extra calories!
This homemade sauce worked perfectly for this casserole. But if you don't have time to make sauce from scratch, you can definitely use jarred Alfredo sauce.
Related Recipe: Looking for more Tortellini Recipes?! Try our Instant Pot Chicken Tortellini and Vegetable Soup!