Crunchy and creamy, this chicken bacon alfredo french bread pizza is one of a kind. With the creamy alfredo sauce and crunchy french bread you get the best of both worlds.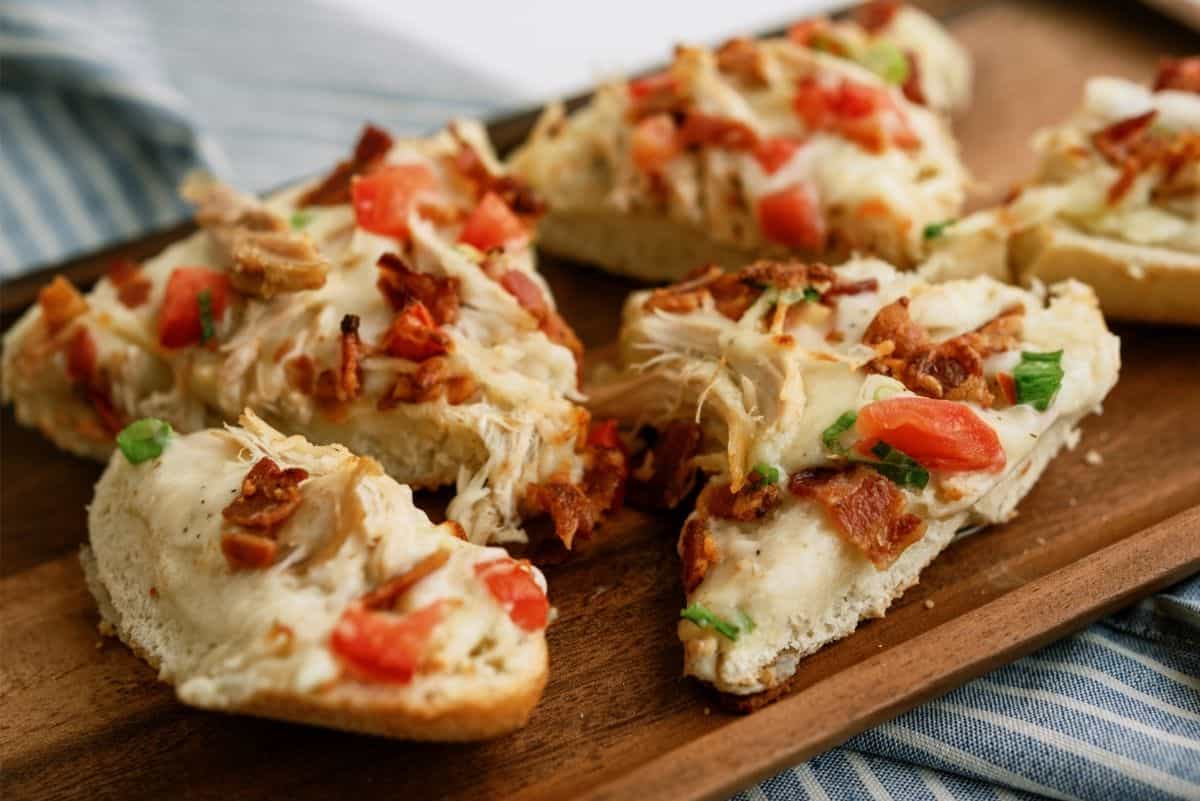 With white french bread pizza, you can feed the whole family, even those picky eaters. Especially since this is homemade french bread pizza, you can add extra of what you love and leave out what you don't.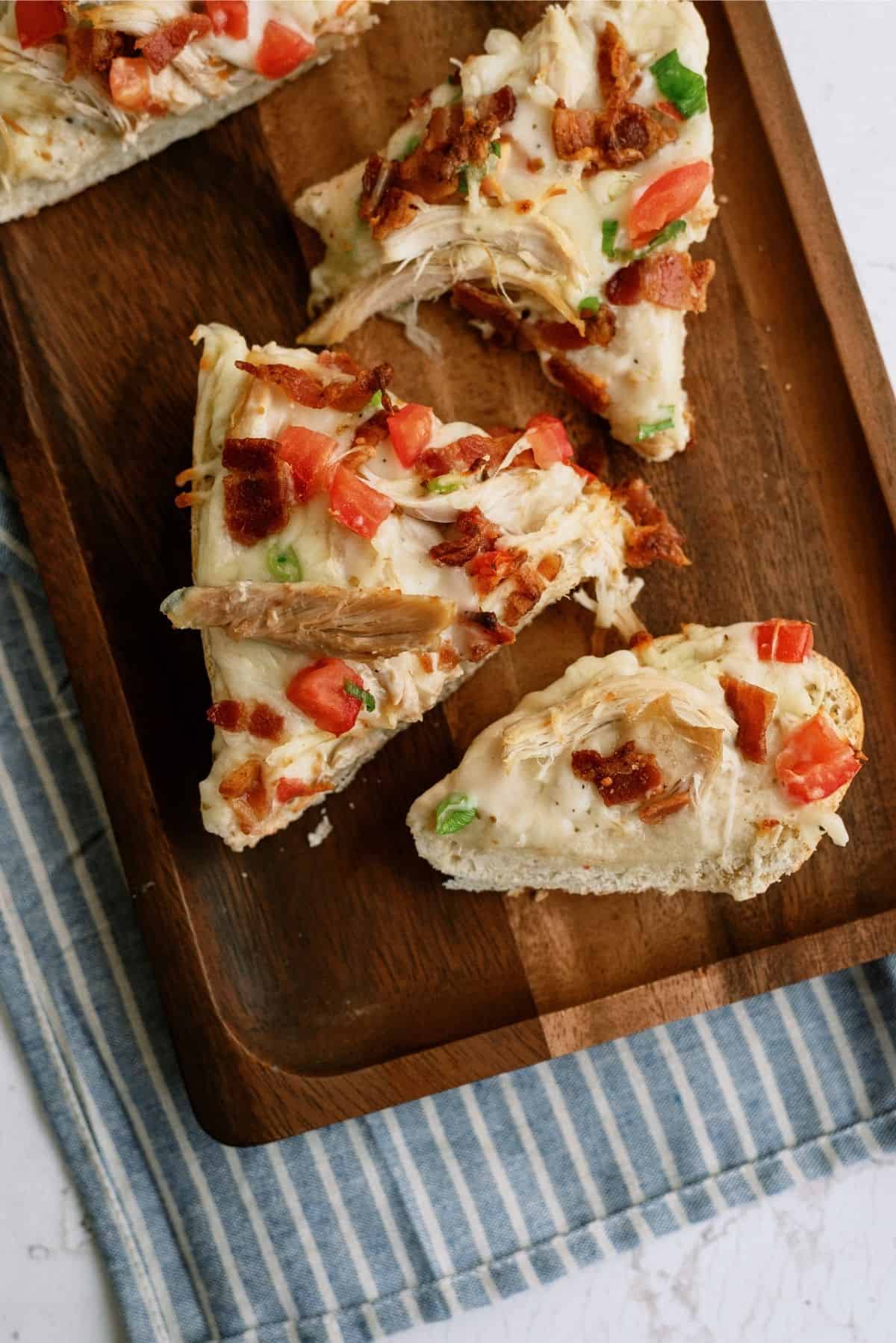 Our family loves making this easy homemade pizza often. Sometimes we even let the kids make dinner for us (supervised of course).
You can even make most of this recipe from scratch if you wanted too using our Easy Homemade French Bread Recipe and Healthier Chicken Alfredo Recipe (minus the noodles of course). Cheesy garlic breadsticks and Santa Barbara Cobb Salad Recipe would also go great with this french bread pizza recipe!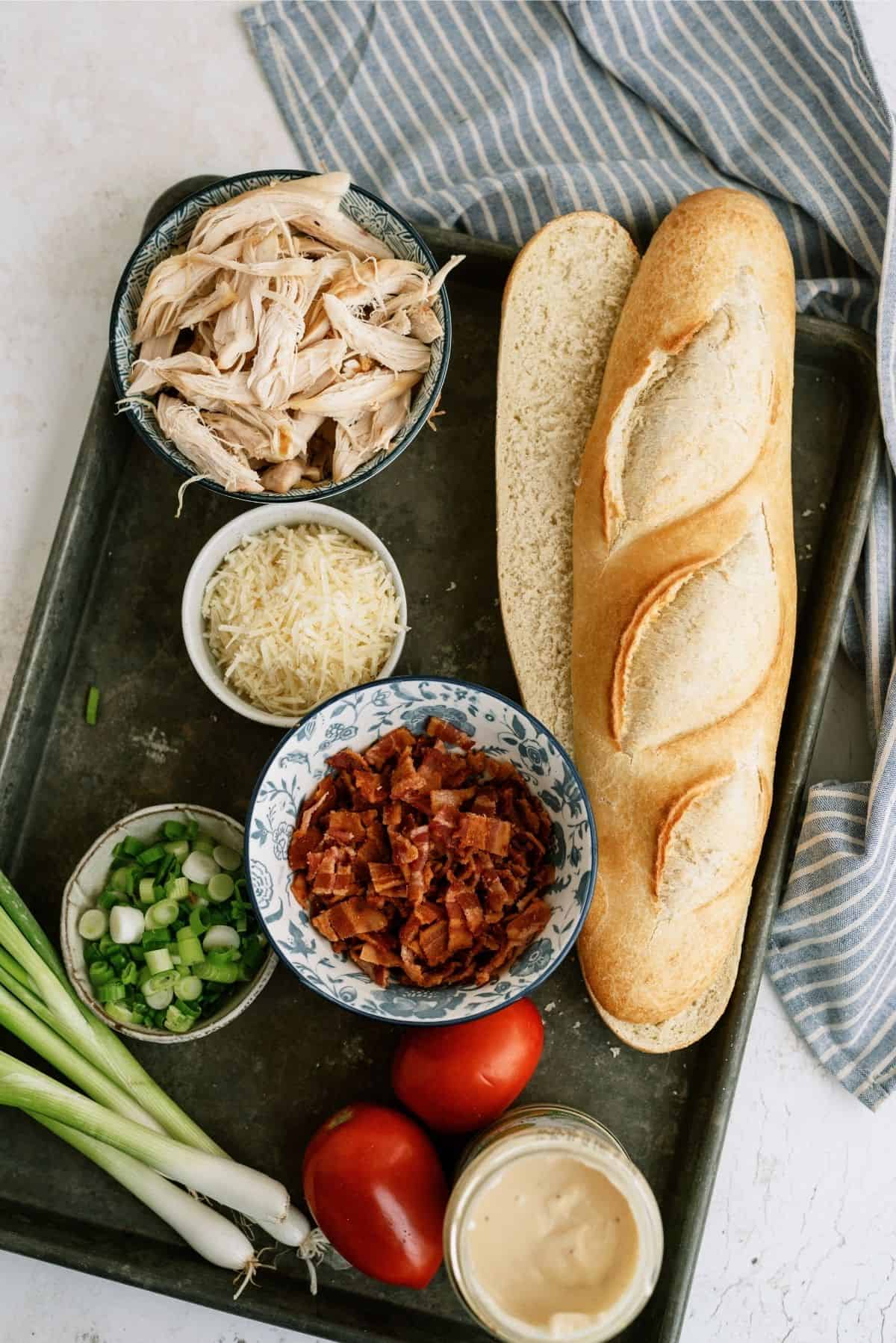 Ingredients Needed For This Chicken Bacon Alfredo French Bread Pizza:
Loaf of french bread
Jar of Alfredo sauce
Garlic salt
Italian seasoning
Shredded Mozzarella cheese
Shredded rotisserie chicken (or any cooked chicken)
Roma tomatoes
Green onions
Bacon bits
Grated parmesan cheese
How To Make This Chicken Bacon Alfredo French Bread Pizza:
Start by preheating your oven to 400 degrees.
Then, take your french bread loaf and cut it in half, lengthwise and place both halves on a large cooking sheet with the middle facing up.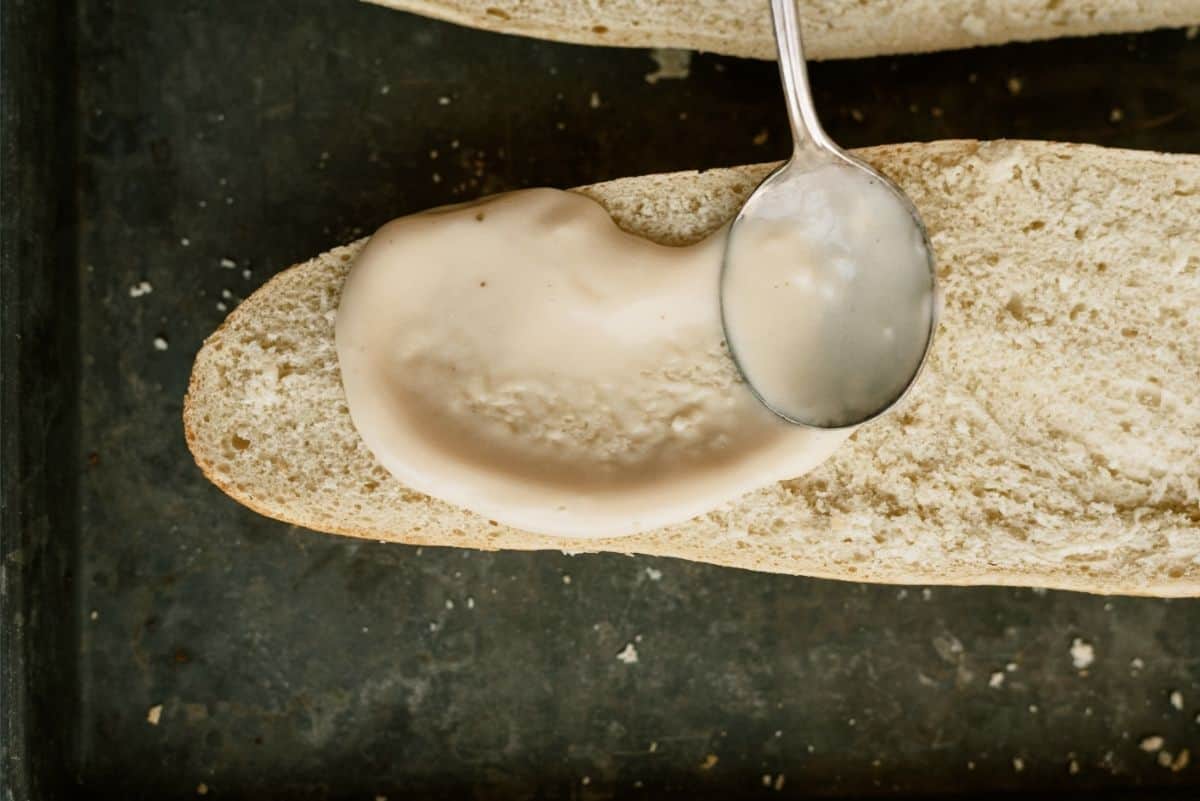 Now, generously spread the alfredo sauce on the entire loaf of french bread.
After the alfredo sauce is on there, sprinkle the garlic salt and Italian seasoning on top of the sauce.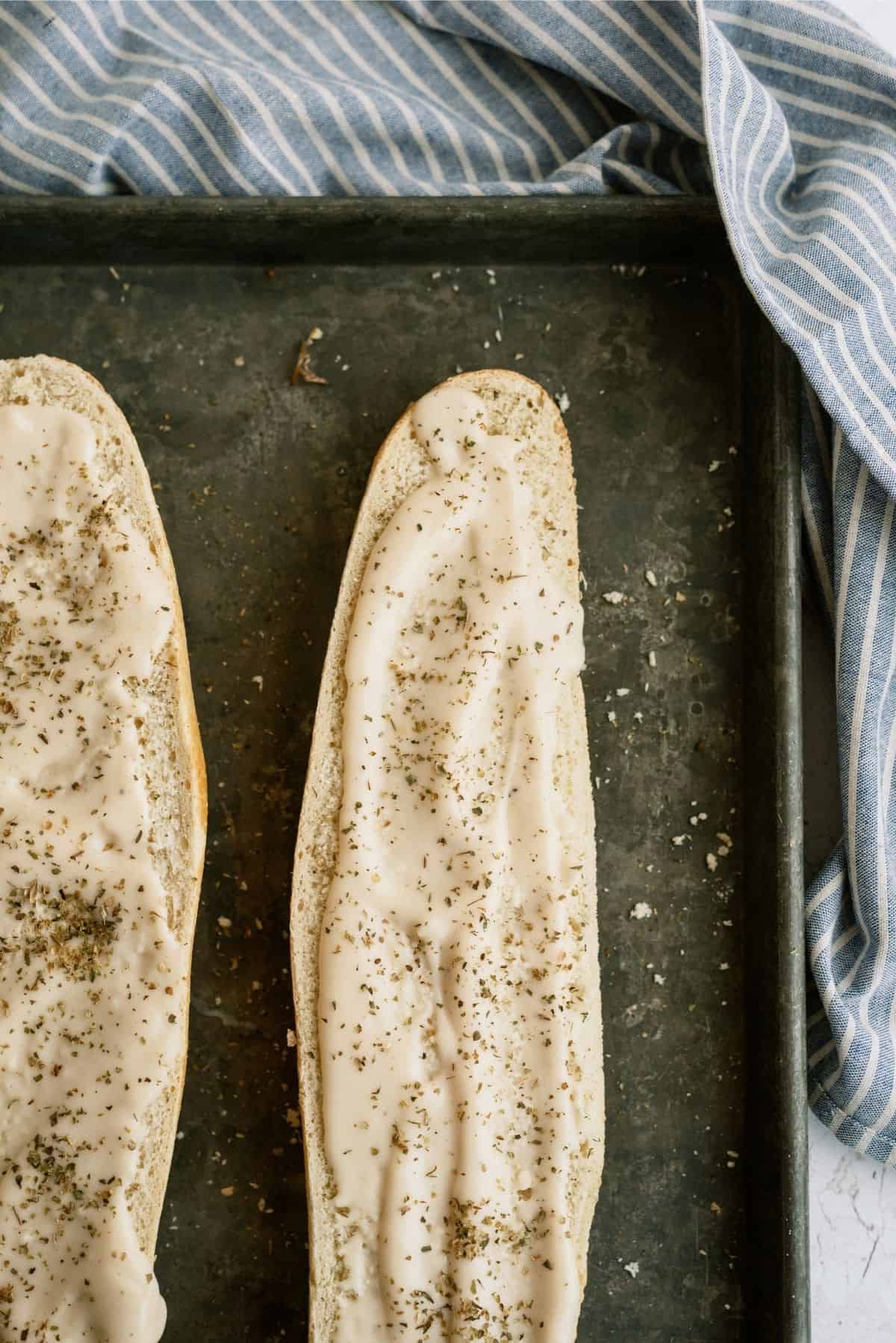 Next, top it all with shredded mozzarella cheese, cooked chicken, diced roma tomatoes, sliced green onions, bacon bits, and grated parmesan cheese.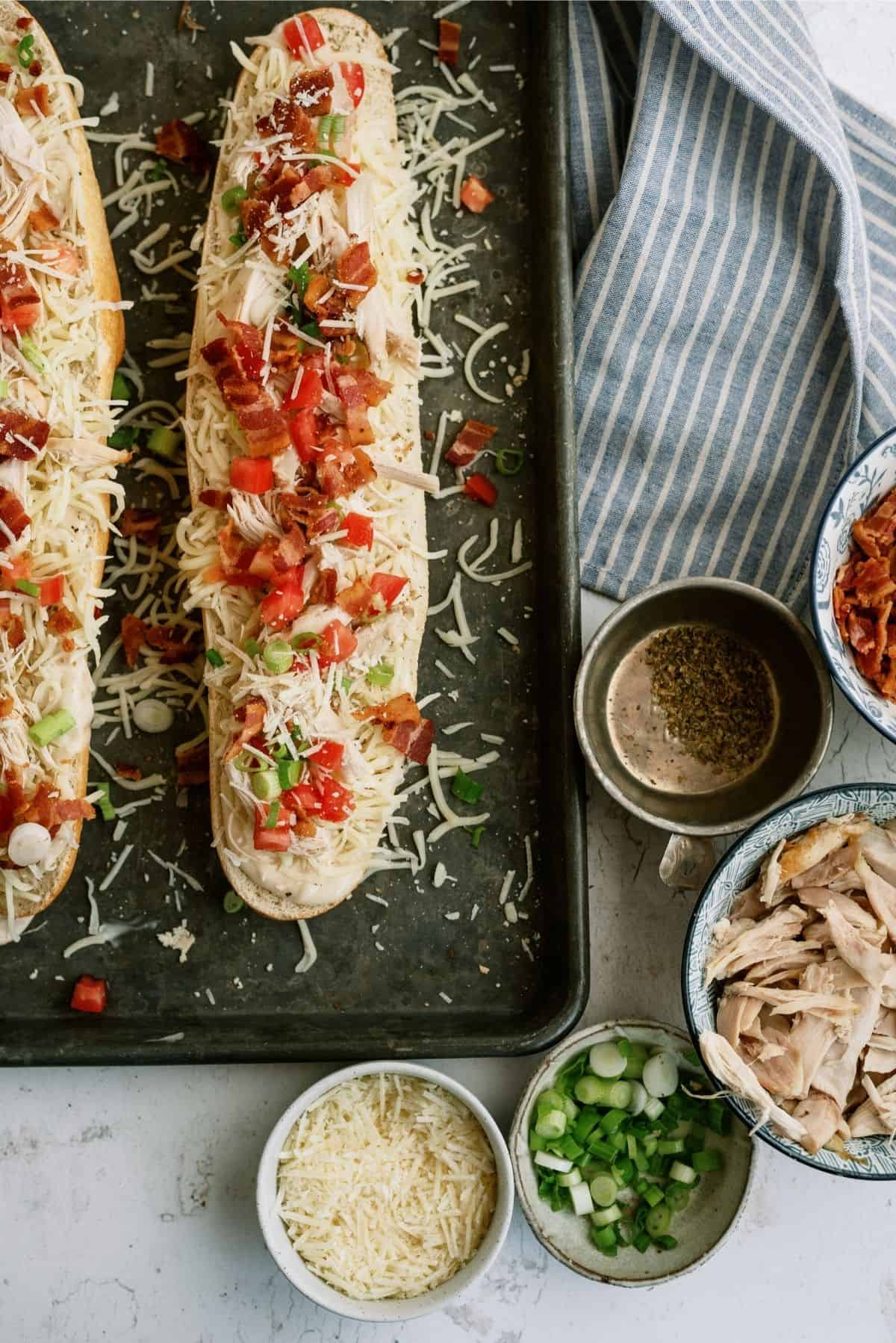 Now, place the pizza in the oven and bake it for about 10 minutes, or until the mozzarella cheese begins to melt.
Then, carefully cut the loaf in 5-6 slices each, and serve it with either breadsticks, salad or both!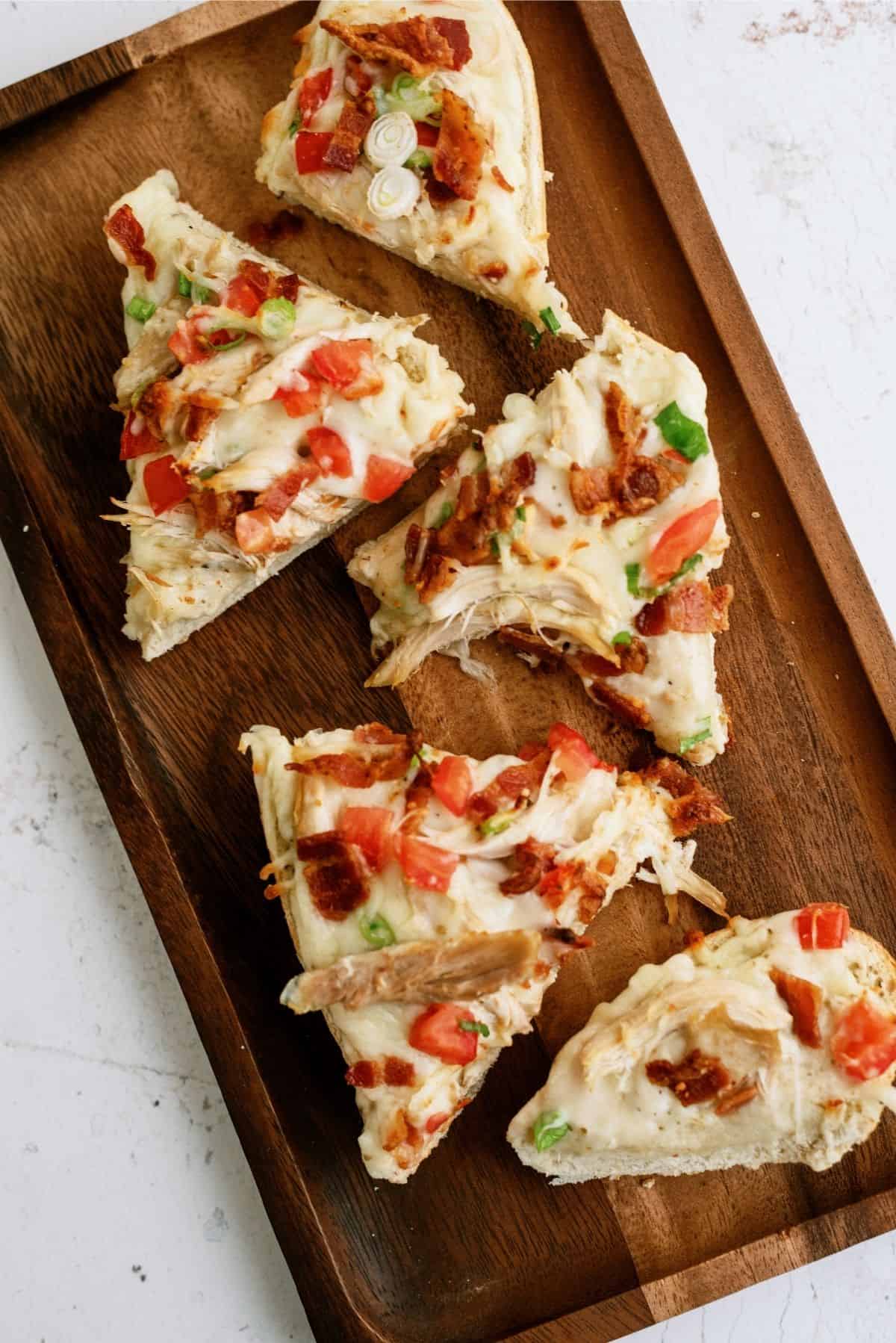 To Make This Favorite Family Dinner You Will Need:
Serrated bread knife (THIS is an awesome one!)
Large cookie sheet
Spoon/spatula