This Chicken Alfredo Gnocchi Casserole is the best! A creamy, cheesy and delicious dinner you can make in 30 minutes from start to finish!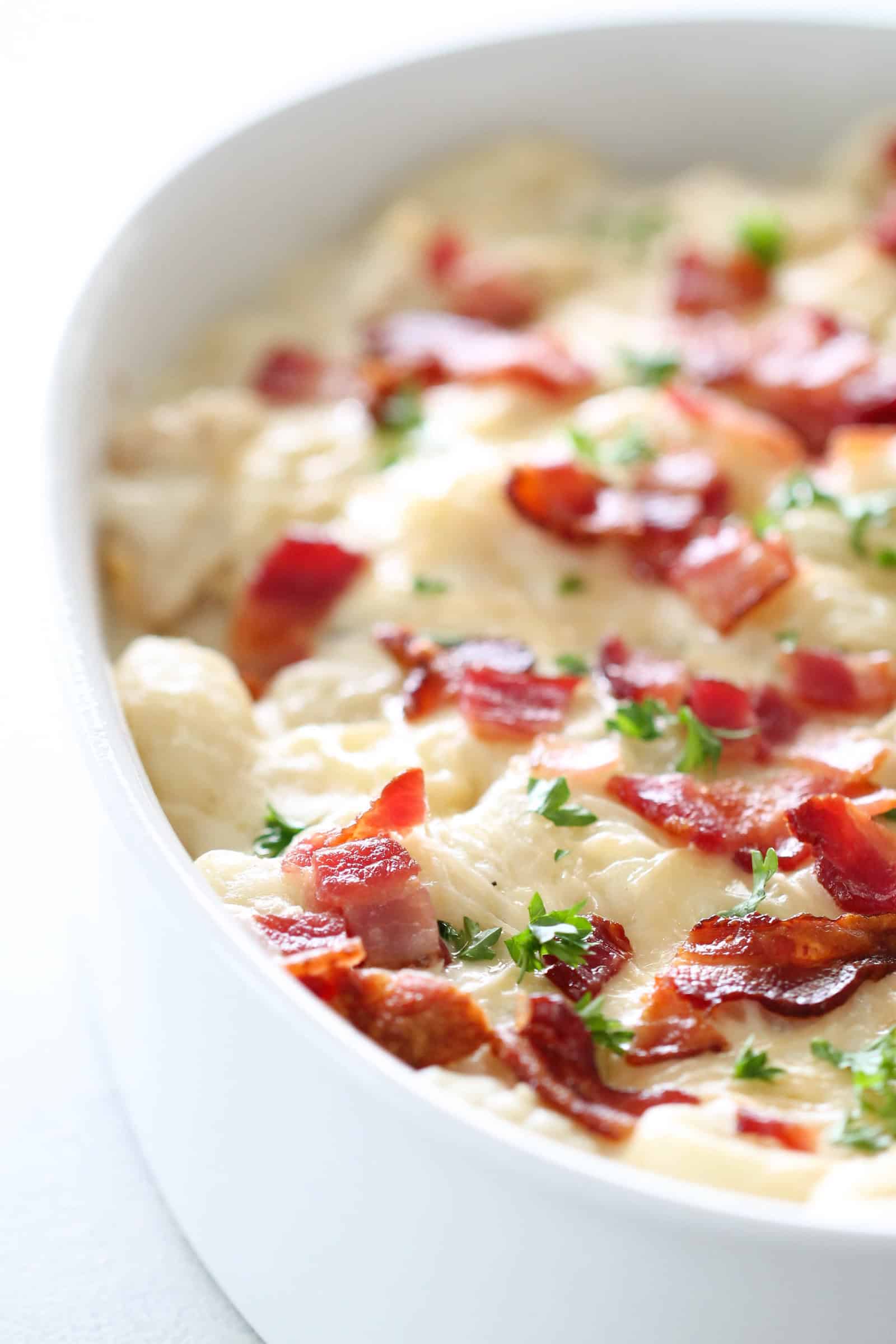 My husband loves chicken Alfredo, and I love Gnocchi so I combined both of our favorites to make this tasty casserole!
My kids are generally picky eaters, but they all devoured this tasty dinner!
Ingredients for Chicken Alfredo Gnocchi Casserole:
2 packages gnocchi premade
1 bottle alfredo sauce
½ cup sour cream
1 cup ricotta cheese
1 cup shredded Mozzarella cheese
2 cups chicken breast cooked and shredded
½ cup grated parmesan cheese
¼ cup bacon cooked and crumbled
fresh parsley for garnish
How to make Chicken Alfredo Gnocchi Casserole:
Preheat oven to 350 degrees F.
Spray a 9×13-inch baking dish with nonstick cooking spray; set aside.
Cook gnocchi according to package directions; drain and set aside.
In a large bowl, combine alfredo sauce, sour cream, ricotta, and mozzarella cheese.
Gently fold in cooked gnocchi and chicken and spread mixture in prepared baking dish.
Sprinkle on grated parmesan and bacon.
Bake for 15-20 minutes, or until cheese is bubbling.
Garnish with fresh parsley before serving.