If you love Alfredo, then you need to try slow cooker chicken alfredo lasagna. It is wonderfully creamy, yet one of the easiest ways to make alfredo.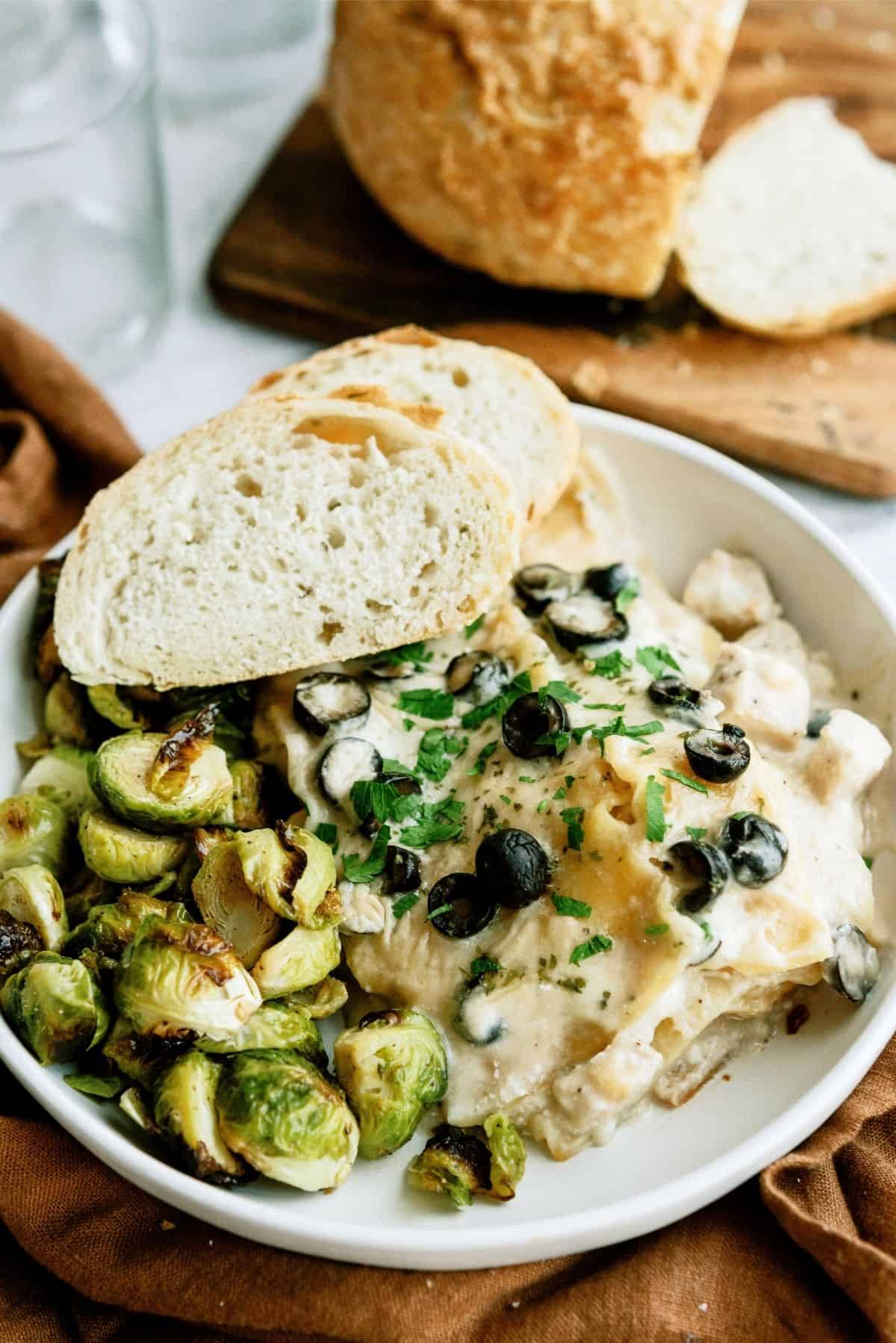 Slow cooker chicken alfredo lasagna is one of the best slow cooker recipes you will ever taste. It is the perfect combination of lasagna and chicken alfredo.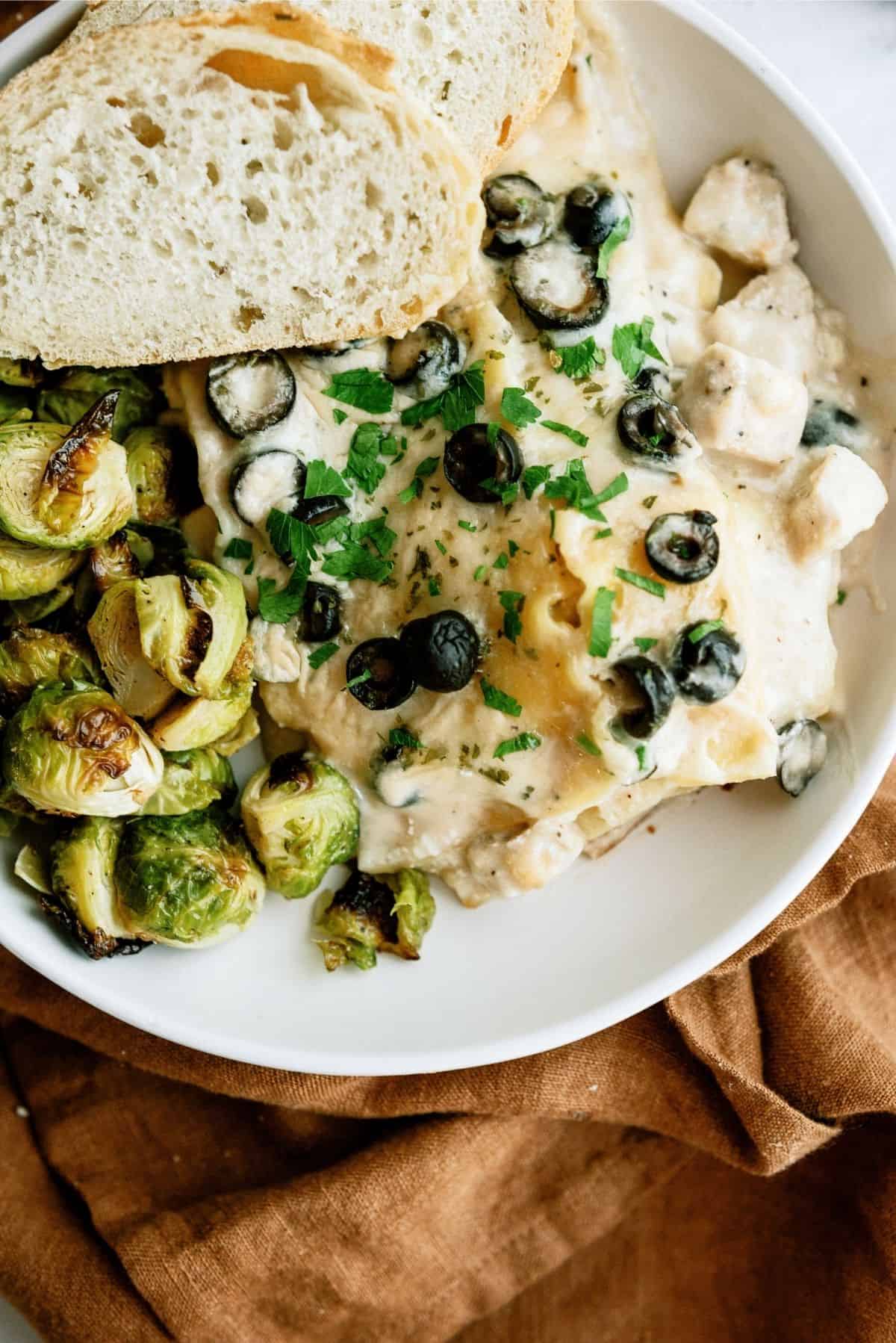 Plus it is extremely easy to make! It will soon be a family favorite recipe in your house, without a doubt!
Our chicken alfredo lasagna is a great recipe to make during the weekend when you are out busy running errands and have a great meal to come home to.
Turn this easy family dinner recipe into a full meal by making our Instant Pot green beans recipe, cheesy garlic Texas toast, and some delicious double layer pumpkin pie!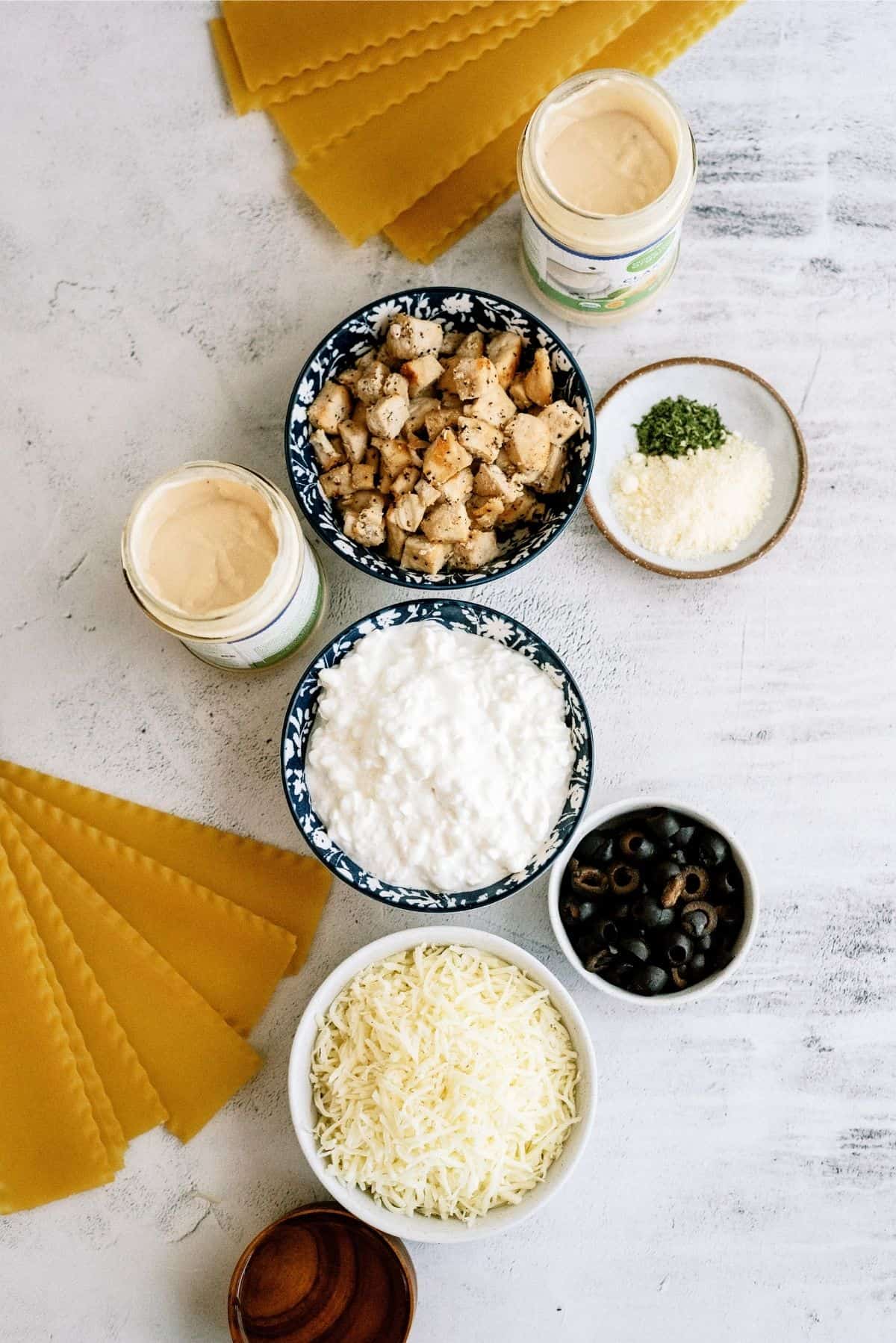 Ingredients Needed For This Slow Cooker Chicken Alfredo Lasagna Recipe:
Uncooked lasagna noodles
Alfredo sauce
Water
Chicken, cooked and diced
Cottage cheese
Mozzarella cheese
Sliced black olives
Parmesan cheese
Dried parsley
How To Make This Slow Cooker Chicken Alfredo Lasagna Recipe:
Grab your slow cooker and spray it down with nonstick cooking spray.
Then, with 3-4 noodles, line the bottom of the slow cooker breaking the pieces to fit the bottom.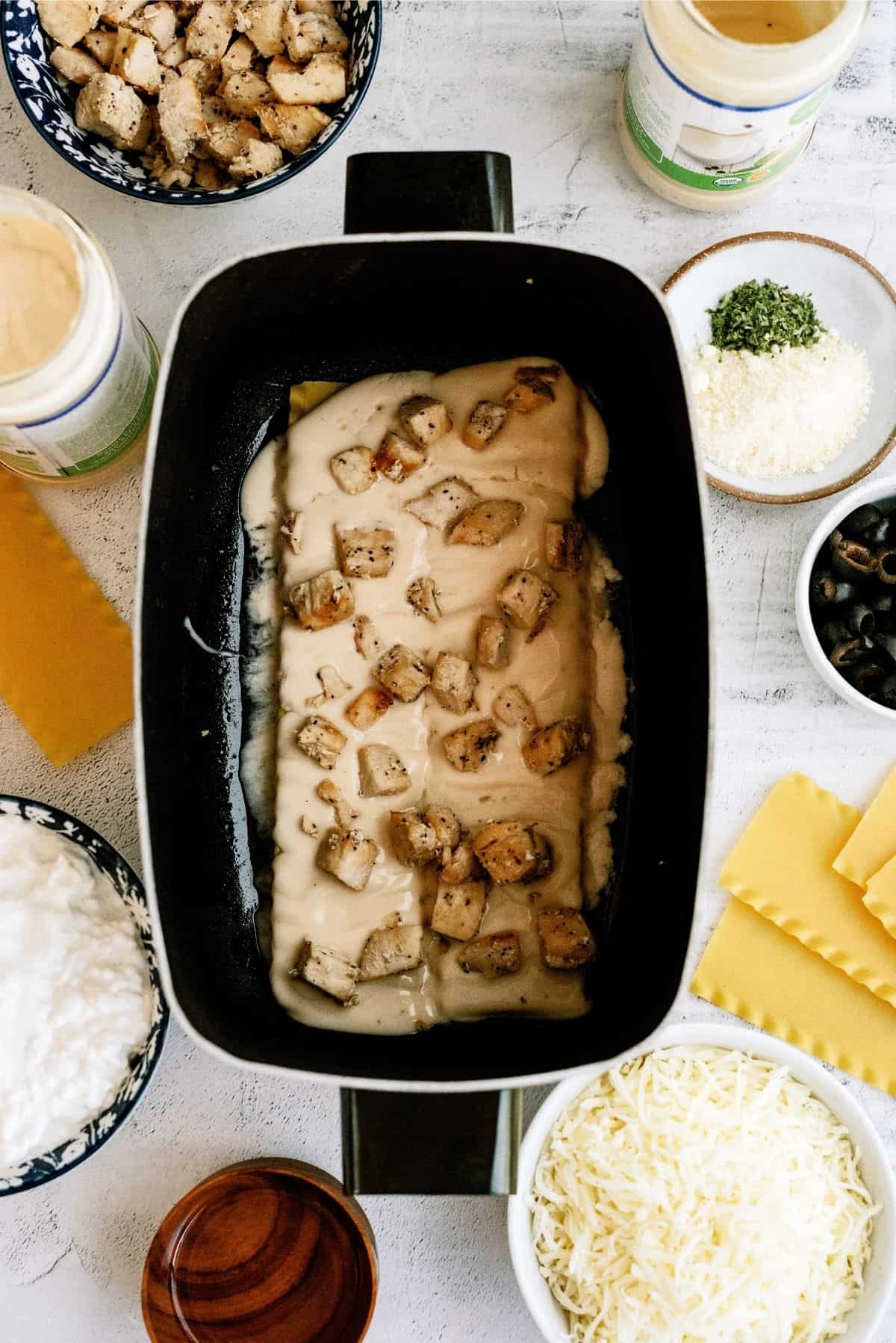 Now, pour about a third of the alfredo sauce ove the noodles, half of the water, and cooked chicken in layers.
Next, spread half the cottage cheese over top of the chicken as best as you can, and then sprinkle a third of the mozzarella cheese on the cottage cheese.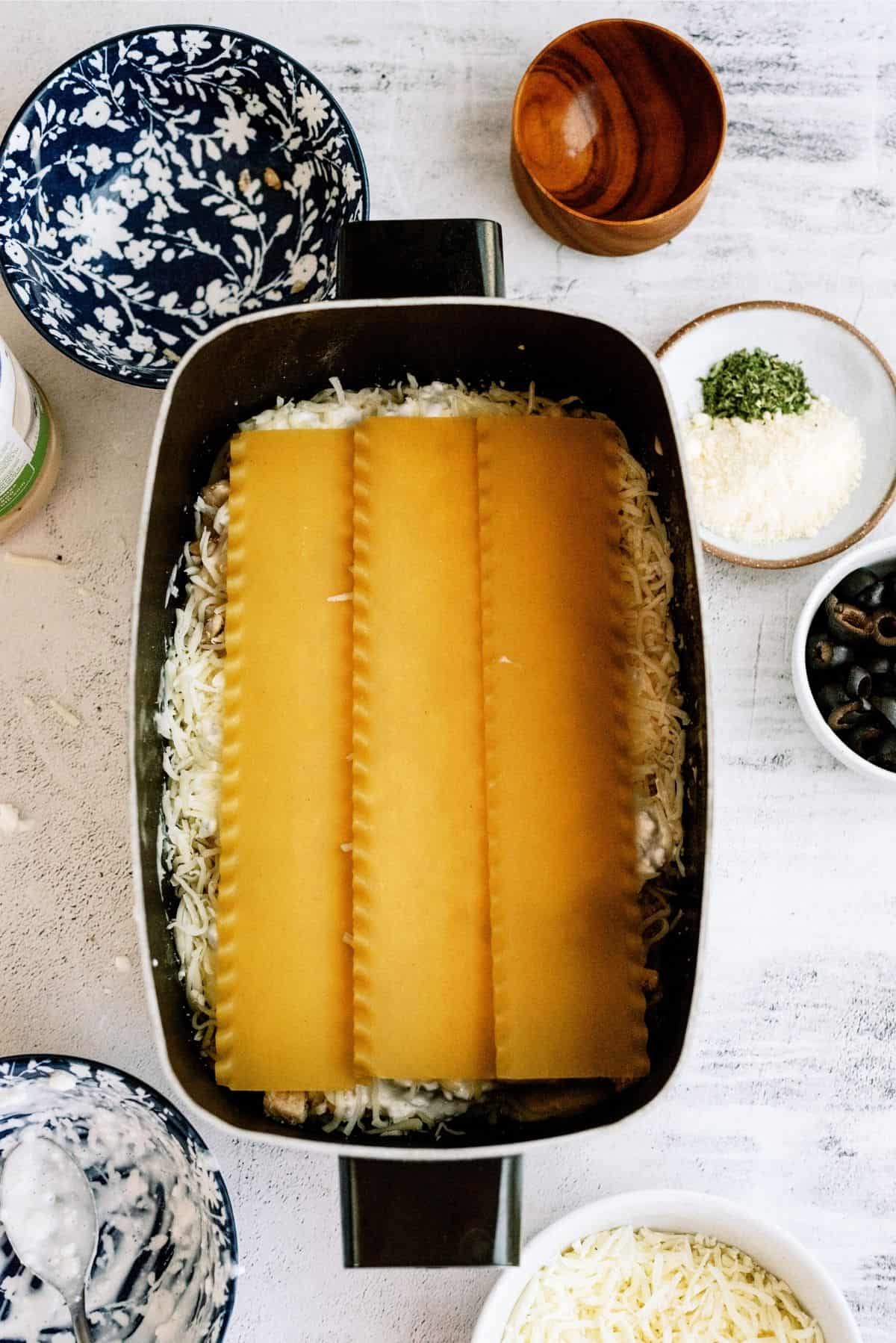 Put the sliced olives over top of the mozzarella and then add another layer of noodles on top.
Once the layers of noodles are placed, begin layering the alfredo sauce, remaining chicken, water, cottage cheese, and a third of the mozzarella.
Now put the remaining noodles for the last layer, along with the rest of the alfredo sauce, and mozzarella cheese.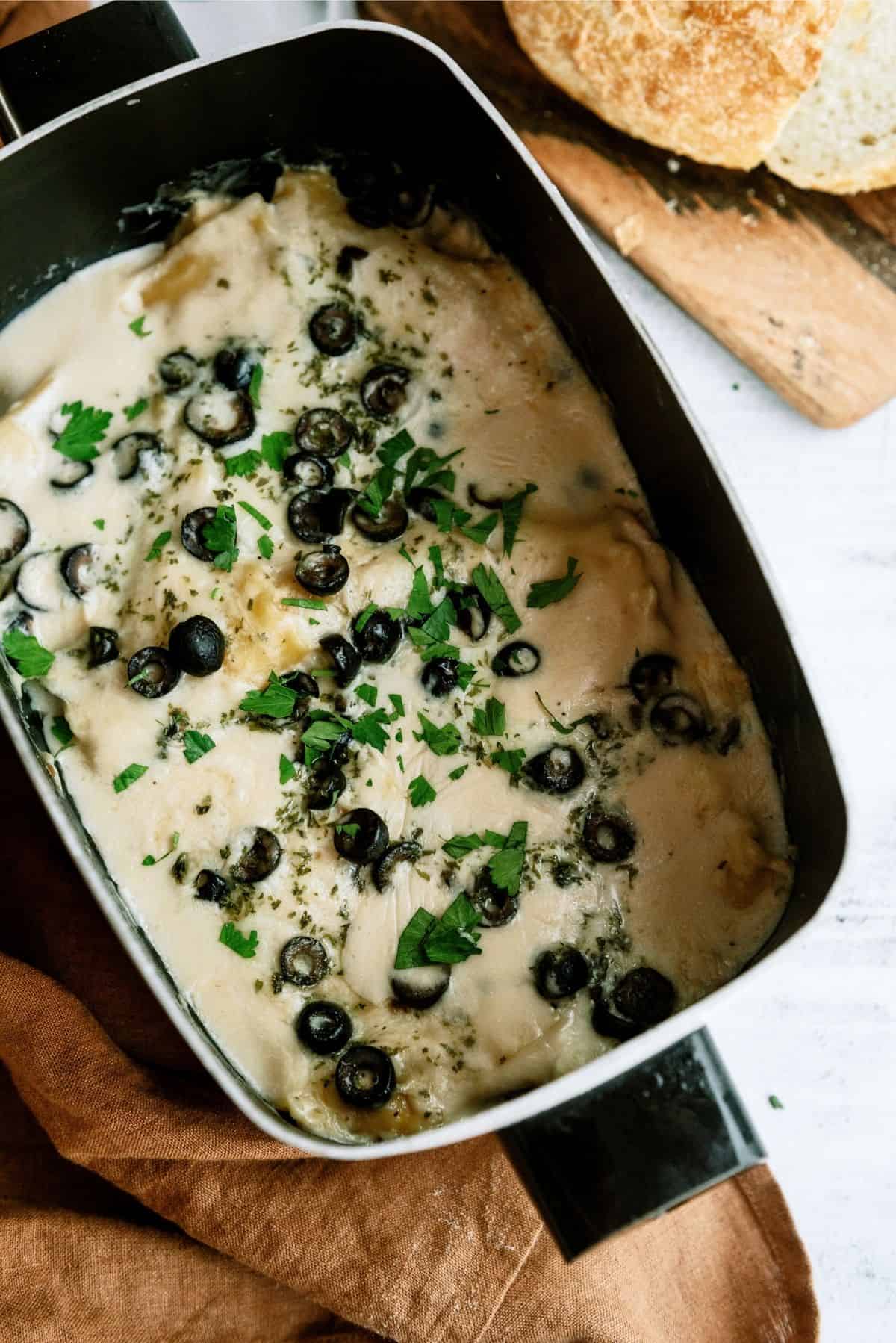 Then just top it off with the remaining sliced olives, Parmesan cheese, and dried parsley.
Once all the layers are finished, put the top on the slow cooker and cook it on low for 4-5 hours, but let 5 hours be the longest or the noodles will get too mushy.  
Related Recipe: Don't miss out on our Creamy Chicken Lasagna!
To Make This Slow Cooker Recipe You Will Need:
Nonstick cooking spray