Our sheet pan zucchini cake recipe with frosting is like cake, but make it healthy (ish) in a sneaky way! It is the best ever zucchini cake recipe, where you wouldn't even know a vegetable is in the cake if you weren't the one making it.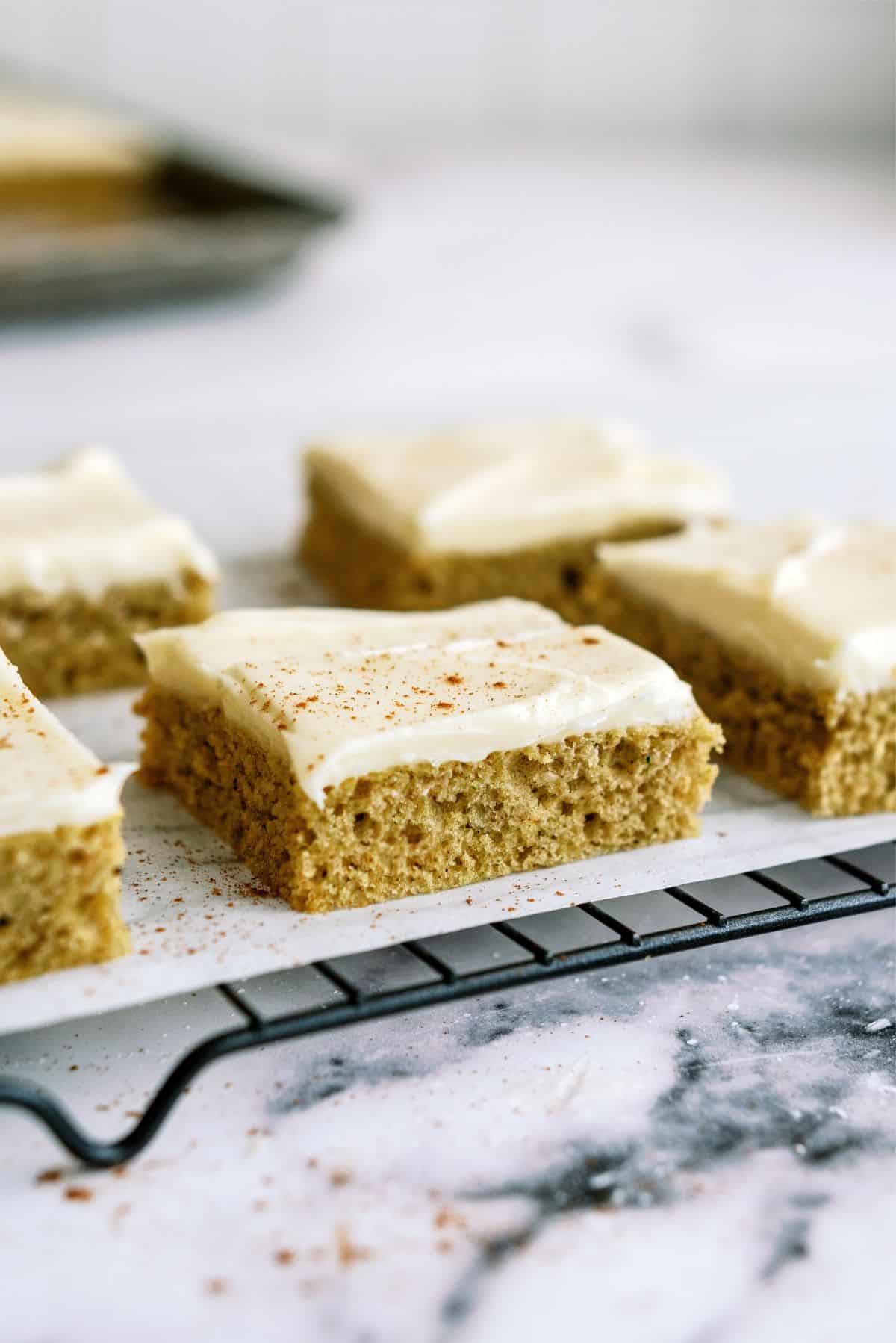 Enjoy this delicious sheet pan zucchini cake recipe with frosting on top! During the summer my garden always produces so much zucchini, so being able to use some in a decadant way is a nice change.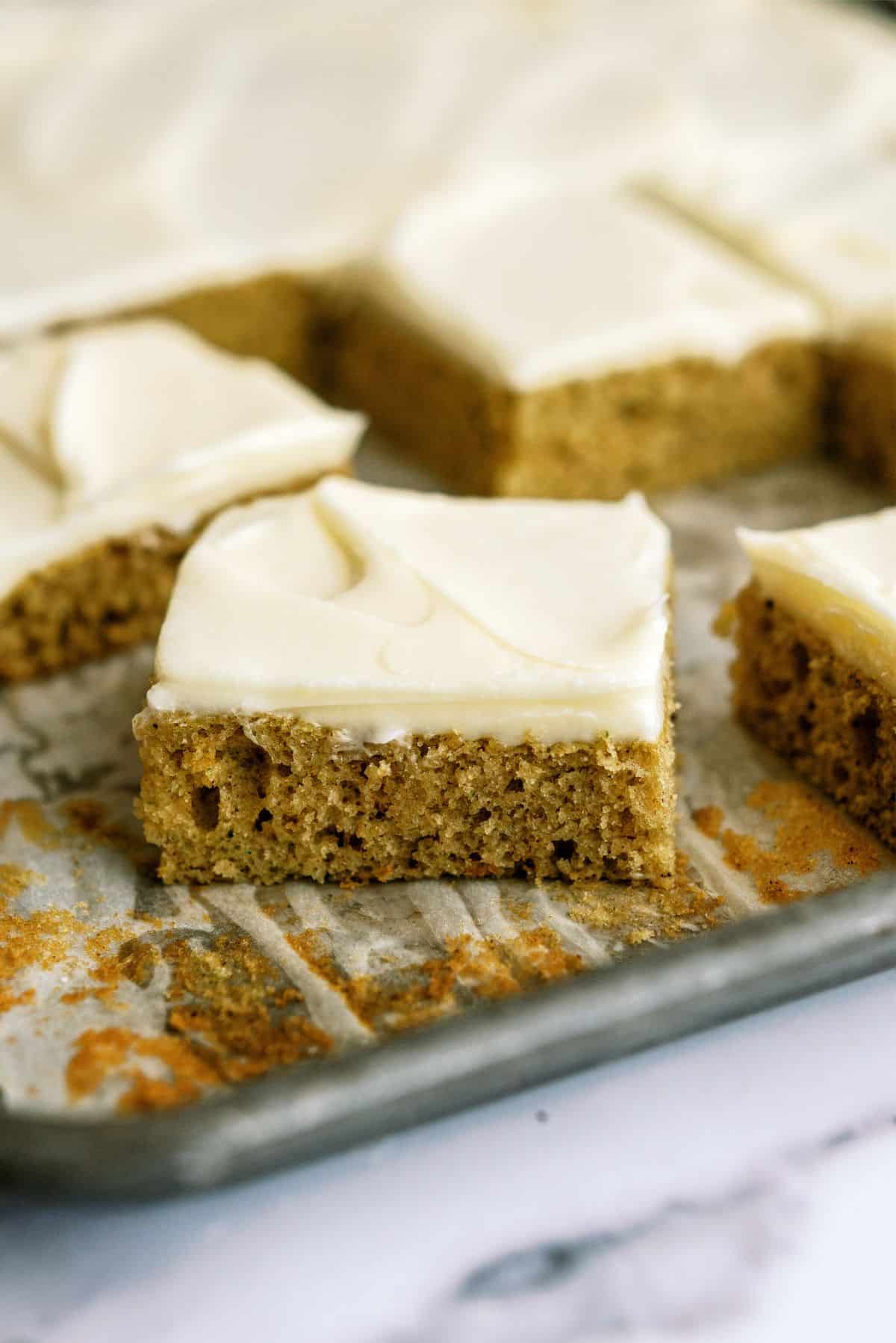 This zucchini recipe is a nice summer dessert recipe that doesn't have to break your diet too much. Don't get me wrong, there is still sugar in it, but you can say you've had vegetables today too! 😉
Plus, we make this one super simple by not even needing to grate up the zucchini, and just using a blender get the zucchini to a nice puree consistency. Not only does it allow the moisture of the zucchini to spread throughout the cake, but it hides the fact that the zucchini is in there at all.
We even give you one of the best frostings for zucchini cake that you can make up while the cake cools down. Then frost it and you are ready to go!
For more sweet ways to use zucchini you must try out our chocolate zucchini cake recipe, pumpkin zucchini bread recipe, and zucchini chocolate chip cookies recipe. They are all delicious and great ways to use your fresh zucchini.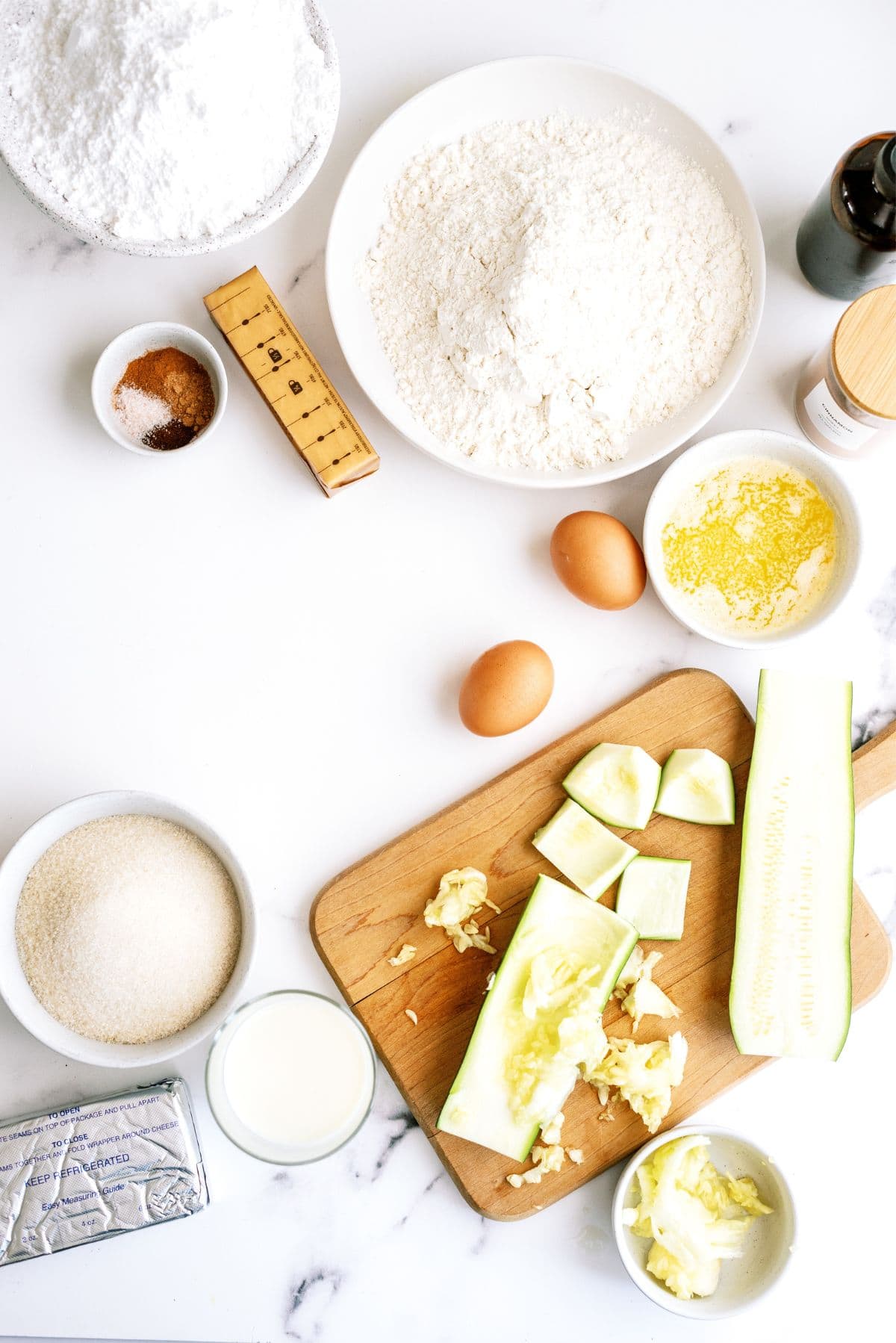 Ingredients You Need to Make Our Sheet Pan Zucchini Cake Recipe with Frosting:
Zucchini
Butter, melted
Sugar
Milk
Eggs
Vanilla extract
Flour
Baking soda
Cinnamon
Salt
Nutmeg
Cloves
Cream cheese
Unsalted butter
Powdered sugar
How To Make Our Sheet Pan Zucchini Cake Recipe with Frosting:
To make this delicious zucchini cake, start by preheating the oven to 350 degrees.
Then prepare a large 15x10x 1 inch baking pan with nonstick cooking spray and set the pan aside.
Now peel the zucchini and cut out the seeds.
Once the zucchini is seeded, cut it into large chunks and throw it in a blender and blend up the zucchini until it becomes a puree consistency.
Note: For the cake you will need about 1 ½ cups of the zucchini puree for this recipe.
After you are done pureeing the zucchini, set it aside.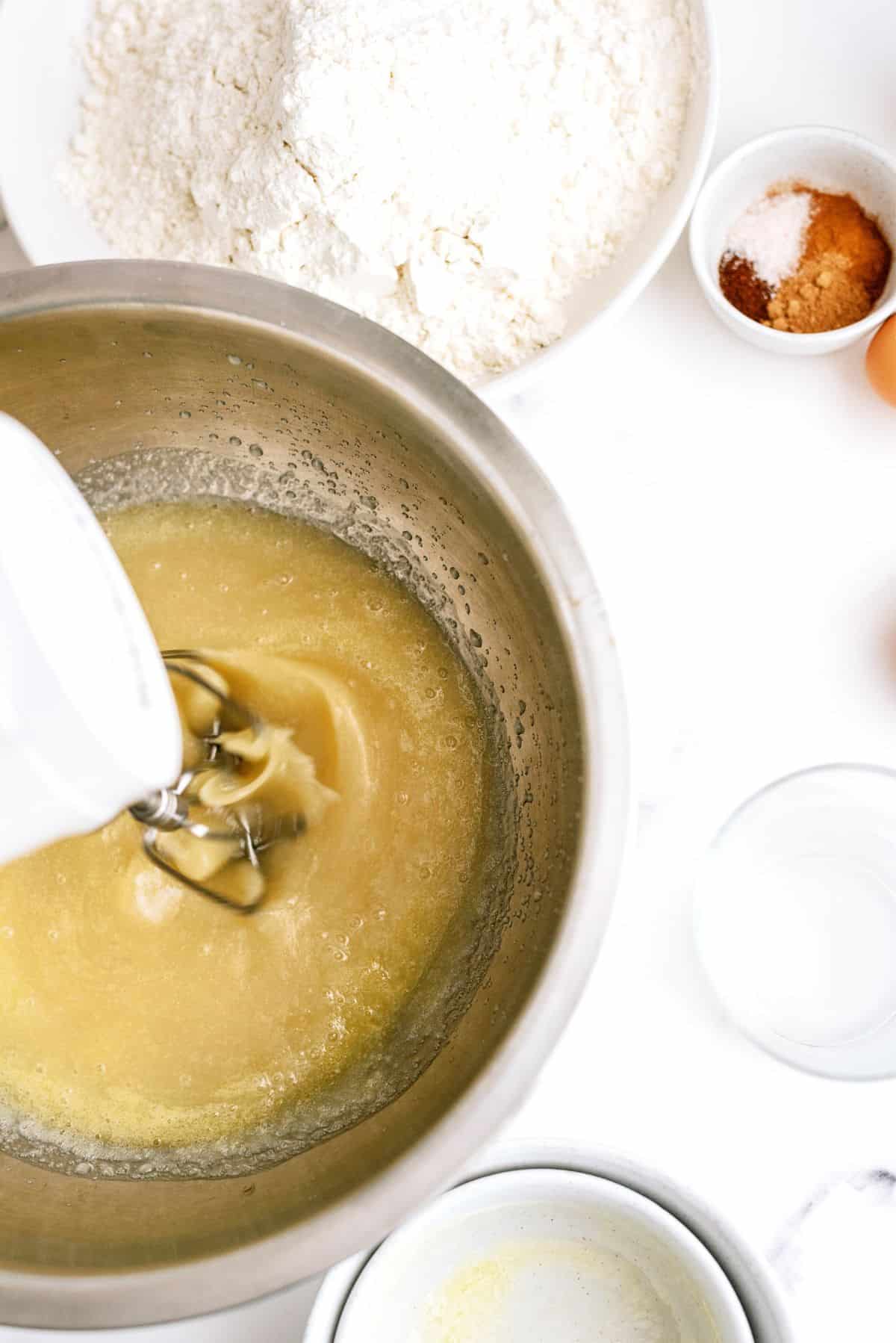 Now in a large mixing bowl, cream together the softened butter, sugar, and milk.
Once that is set, add in the eggs, fresh zucchini puree, and the vanilla extract and continue mixing everything together.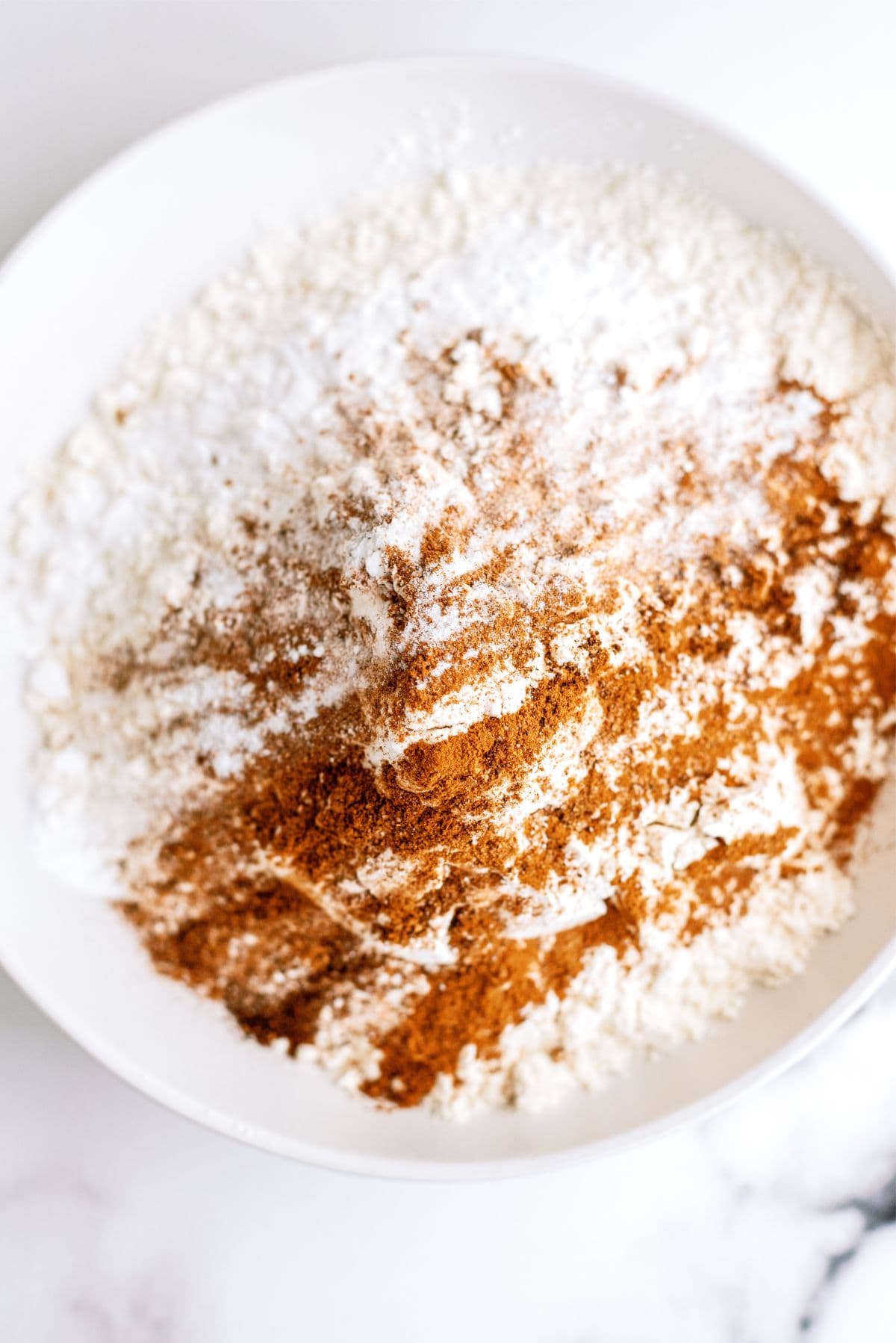 Then, in another medium sized mixing bowl, measure and pour in the flour, baking soda, cinnamon, salt, nutmeg, cloves, and then whisk it all together.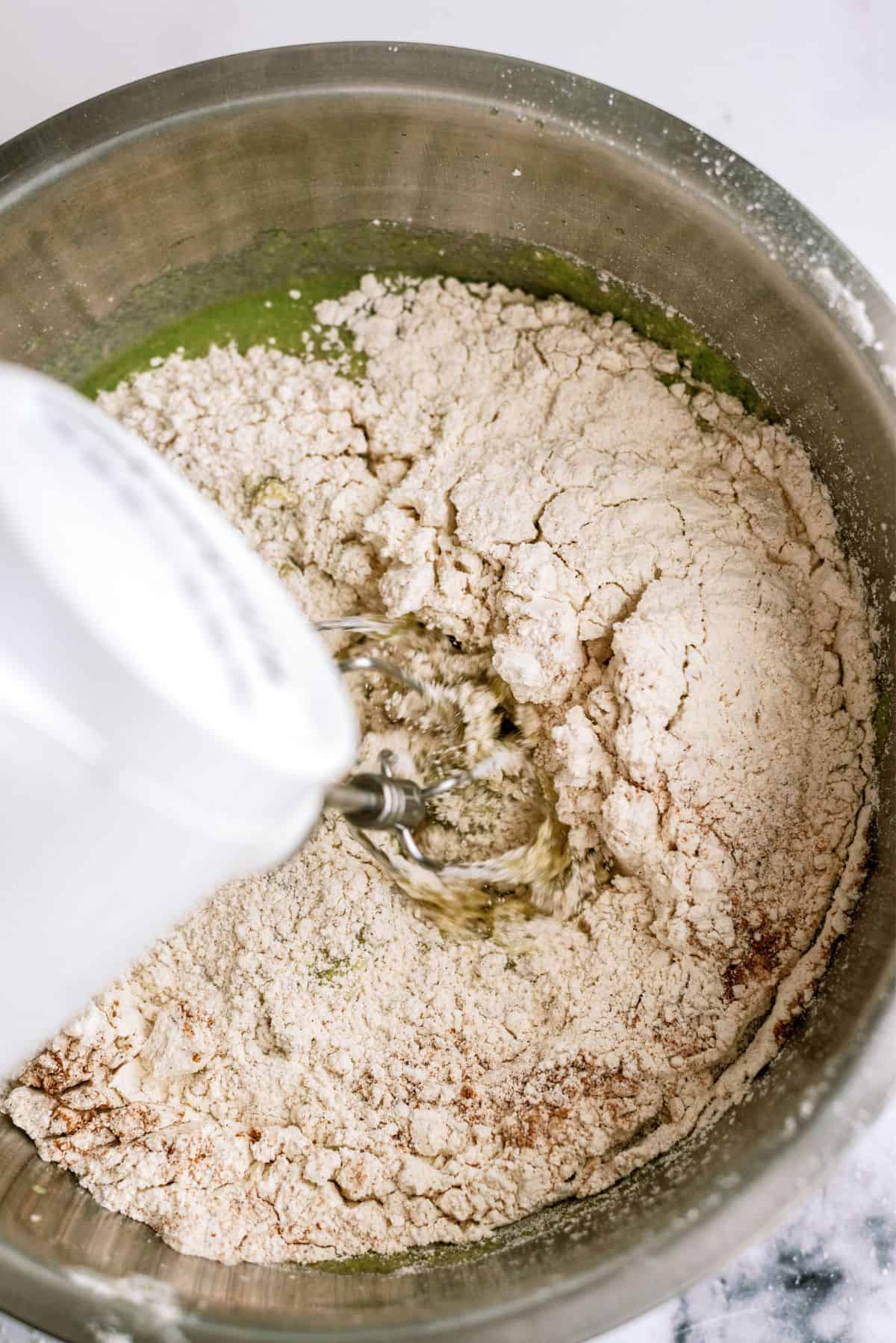 When the dry ingredients are well combined, add them to the wet ingredients (the zucchini mixture) and finish mixing everything together until they are just combined. DO NOT over mix the batter.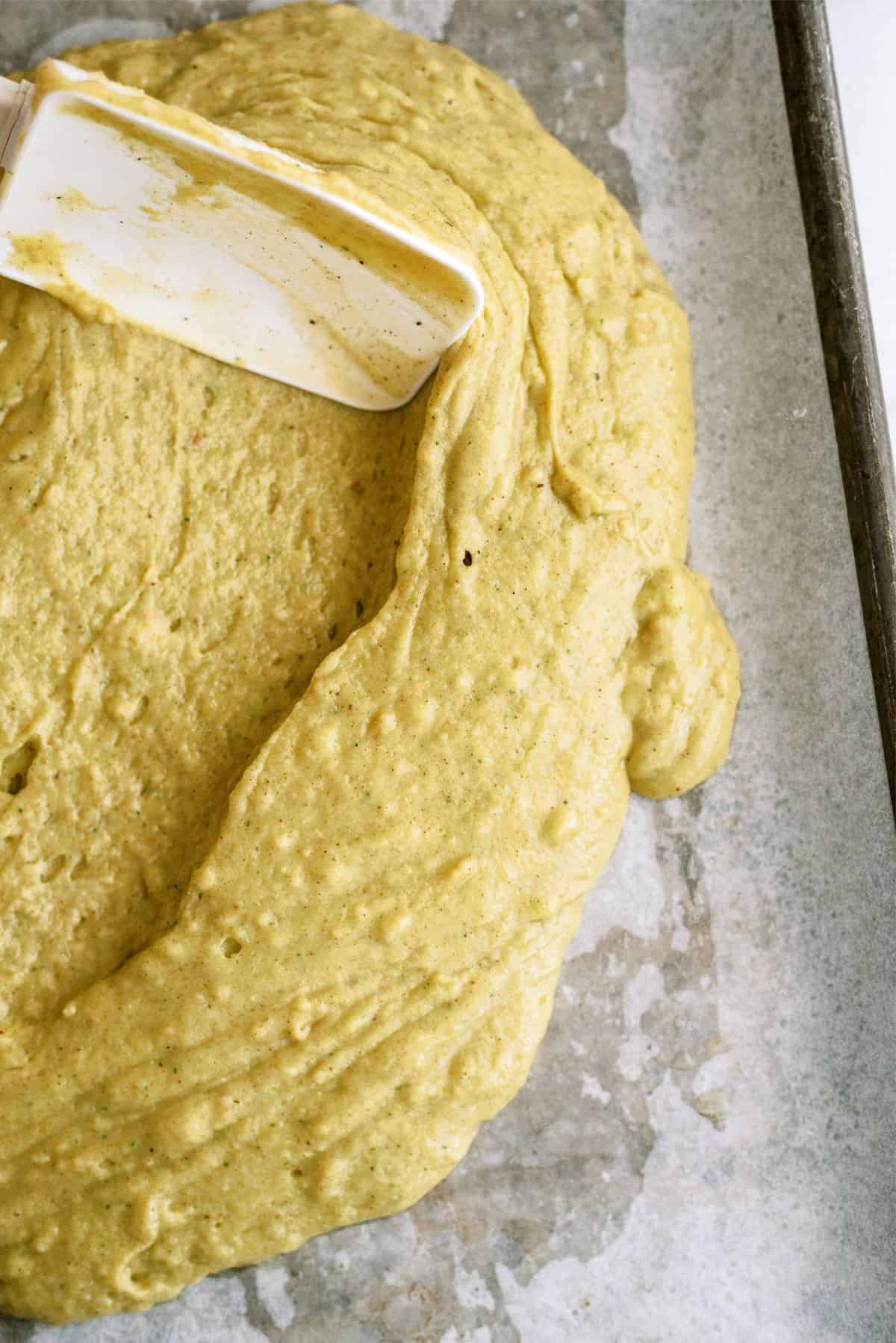 Once you have the cake batter ready, pour it into your prepared pan and spread it out evenly with your spatula.
Now place the cake pan in the oven for about 14-18 minutes, or until you insert a toothpick and it comes out clean.
When the cake is done baking, remove it from the oven and let it cool completely.
While the cake is cooling down it is the perfect time to make up the frosting.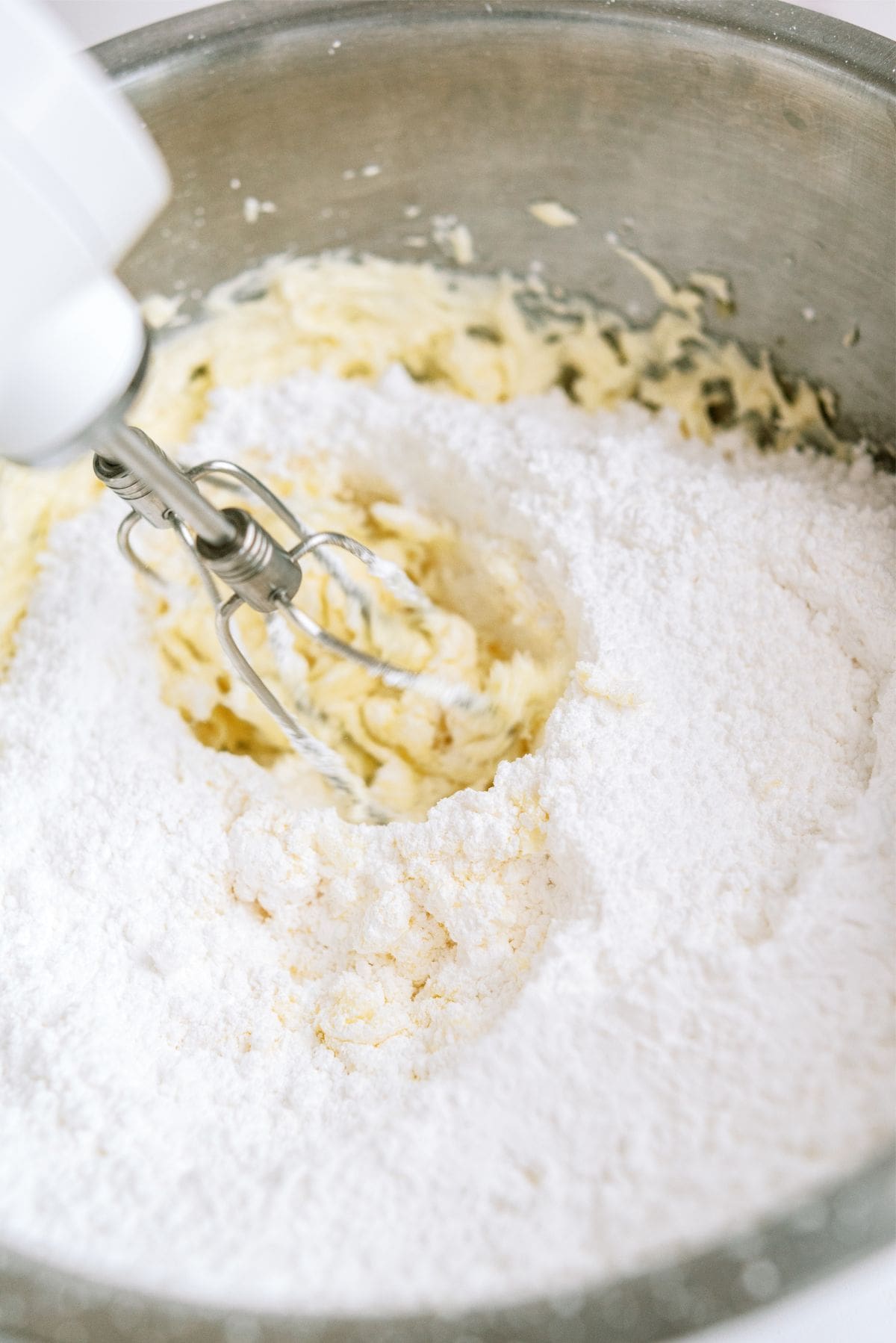 Start by beating the softened cream cheese, softened butter, and vanilla extract in a bowl until they are nice and smooth.
Then add in a pinch of salt, as well as the powdered sugar and continue to mix together well.
Add in some milk a tablespoon at a time until you reach your desired consistency that is easily spread.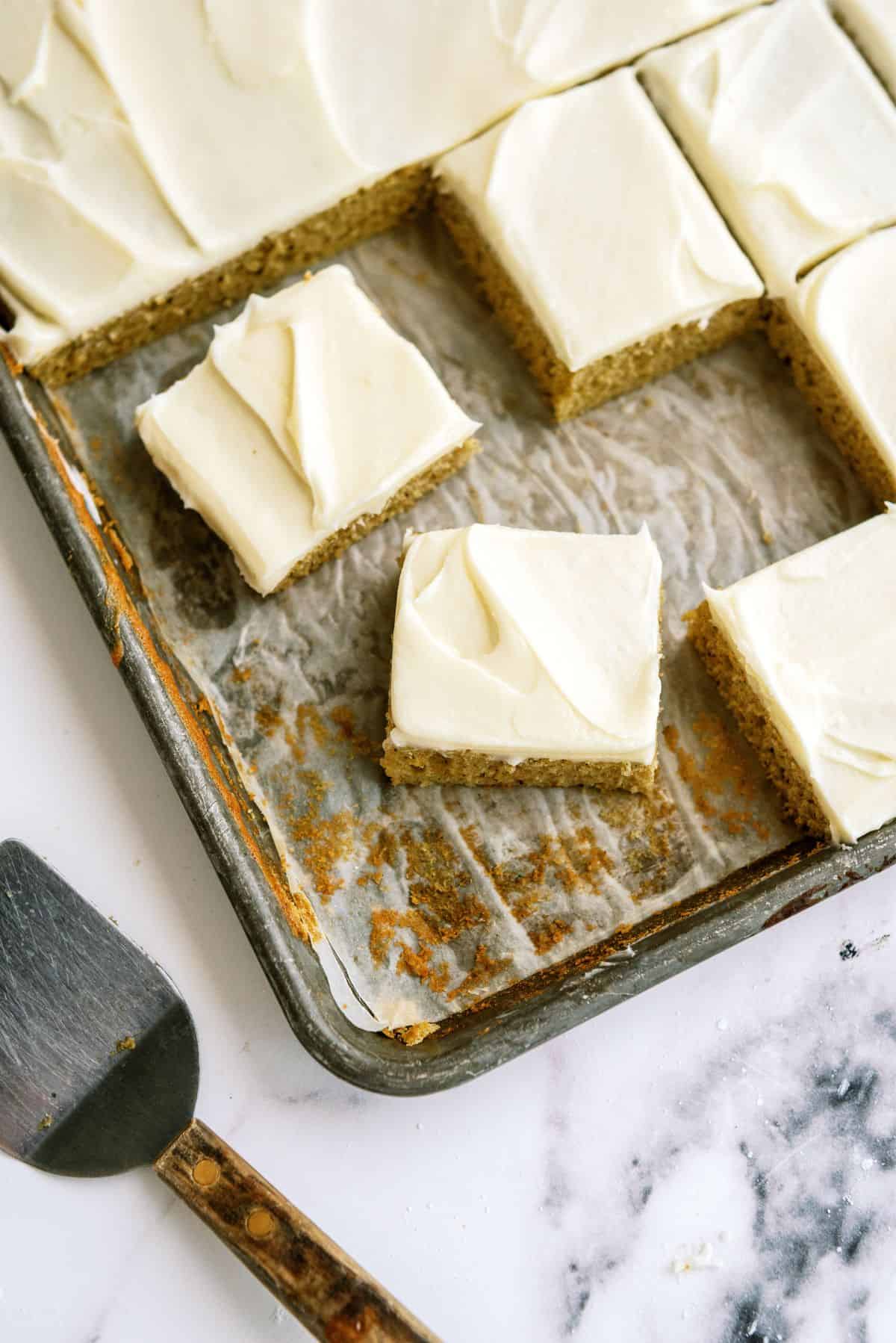 Once the cake is cool, simply spread the frosting on top of the cake and then decorate it as you want or leave it as is and enjoy!
To Make The Best Ever Zucchini Cake You Will Need:
15x10x1 inch pan
Large mixing bowl
Medium mixing bowl (2)
Hand mixer
Spatula