A delicious spiced zucchini cake topped with thick, fluffy cream cheese frosting- the perfect dessert! This recipe will quickly become a family favorite.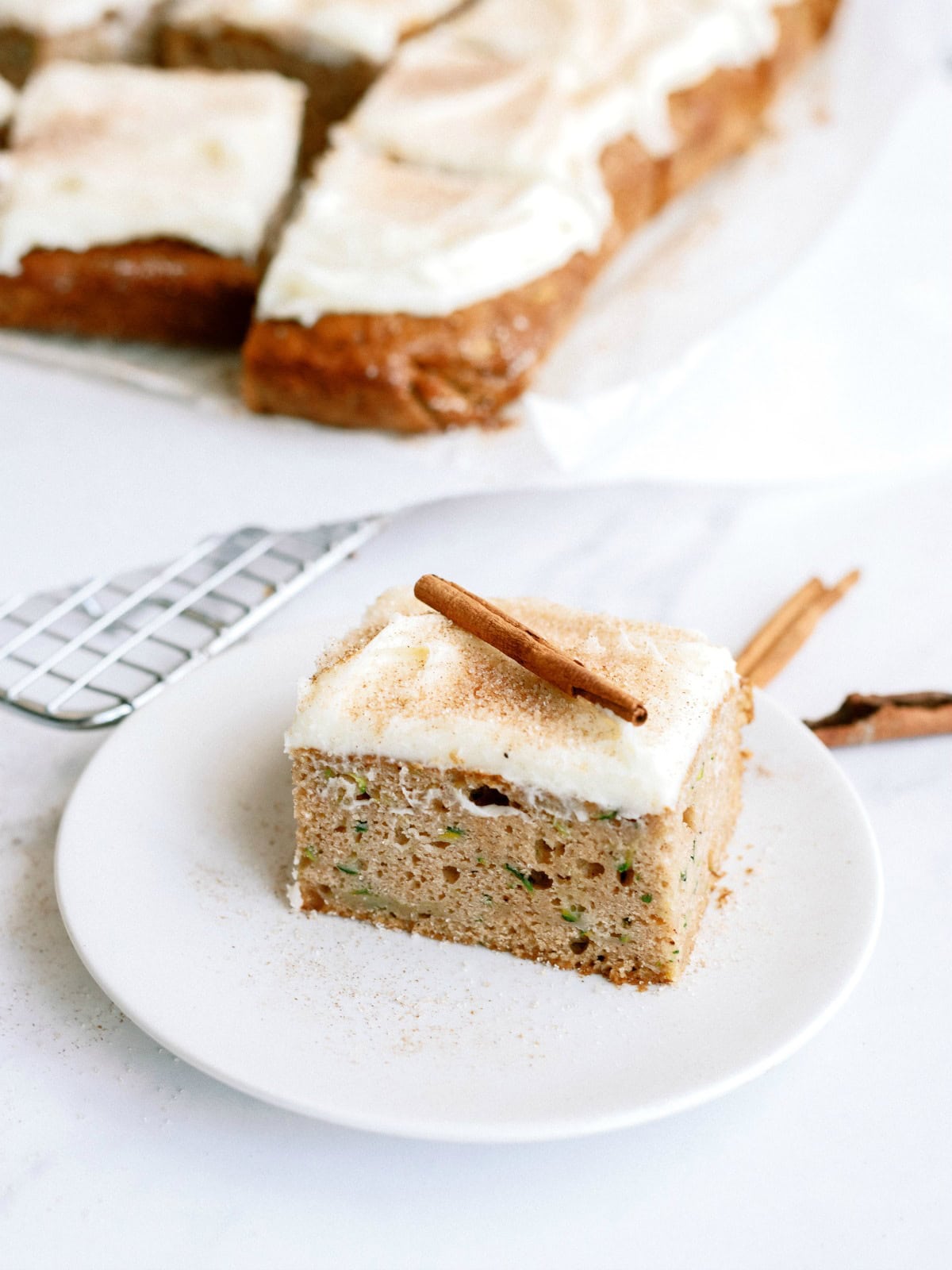 This Cinnamon Zucchini Cake with Cream Cheese Frosting is probably one of the best zucchini cakes I have ever had. It is so moist and wonderfully paired with our perfect cream cheese frosting.
The cinnamon even gives that nice kick of flavor that pulls it all together. If you haven't tried zucchini in a dessert recipe, this is the one to try!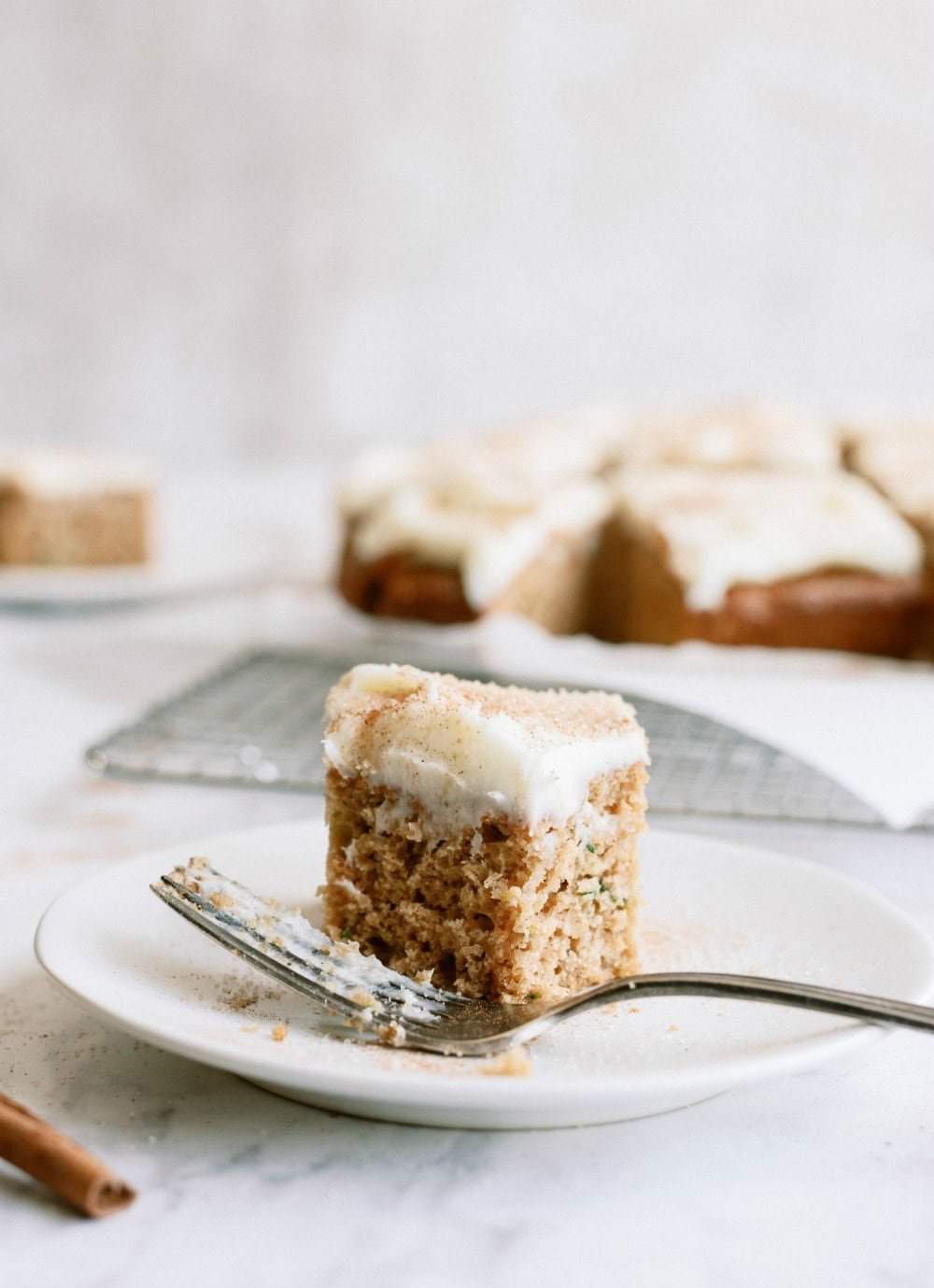 You can also try some of our other awesome zucchini recipes to use up all of those beautiful zucchini from your garden. Be sure to check out our Zucchini Whoopie Pie Cookies recipe, Double Chocolate Zucchini Cookies recipe, and our Zucchini Chocolate Chip Cookies recipe.
These recipes might even be your best chance at getting your kids to have some vegetables for the day if you have a picky eater. 😉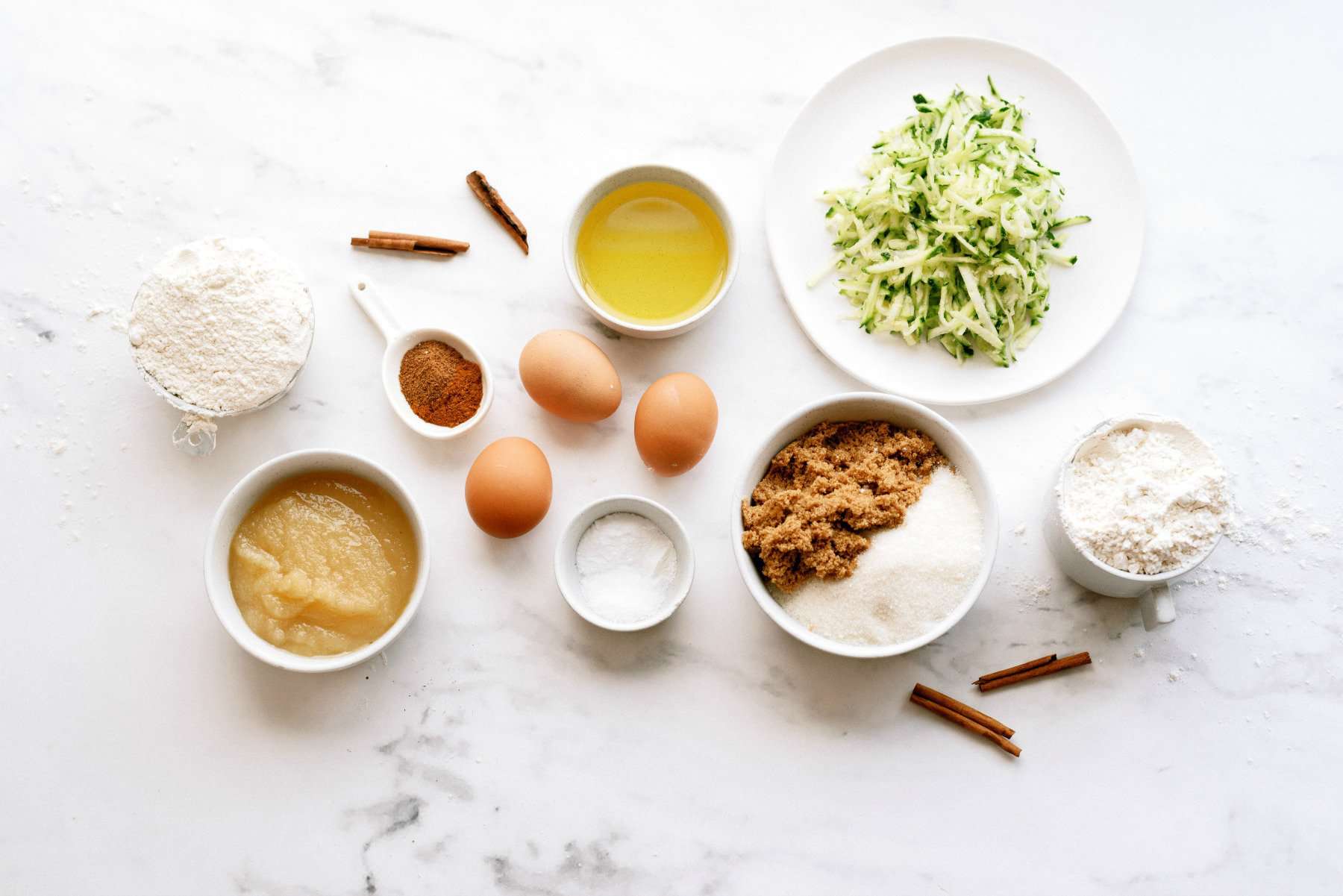 Ingredients for this Cinnamon Zucchini Cake with Cream Cheese Frosting:
Eggs
Vegetable oil
Apple sauce
Sugar
Brown sugar
Vanilla extract
Flour
Baking powder
Baking soda
Cinnamon
Salt
Nutmeg
Zucchini (shredded)
Cream cheese
Butter
Powdered sugar
Before you make your frosting you might want to take a look at this list of 10 common cake frosting mistakes to avoid from My Recipes.
Everything else you need for this delicious zucchini dessert: