Our Air Fryer Crispy Zucchini Bites are perfectly crispy on the outside, and delicious on the inside. It's our favorite way to eat zucchini!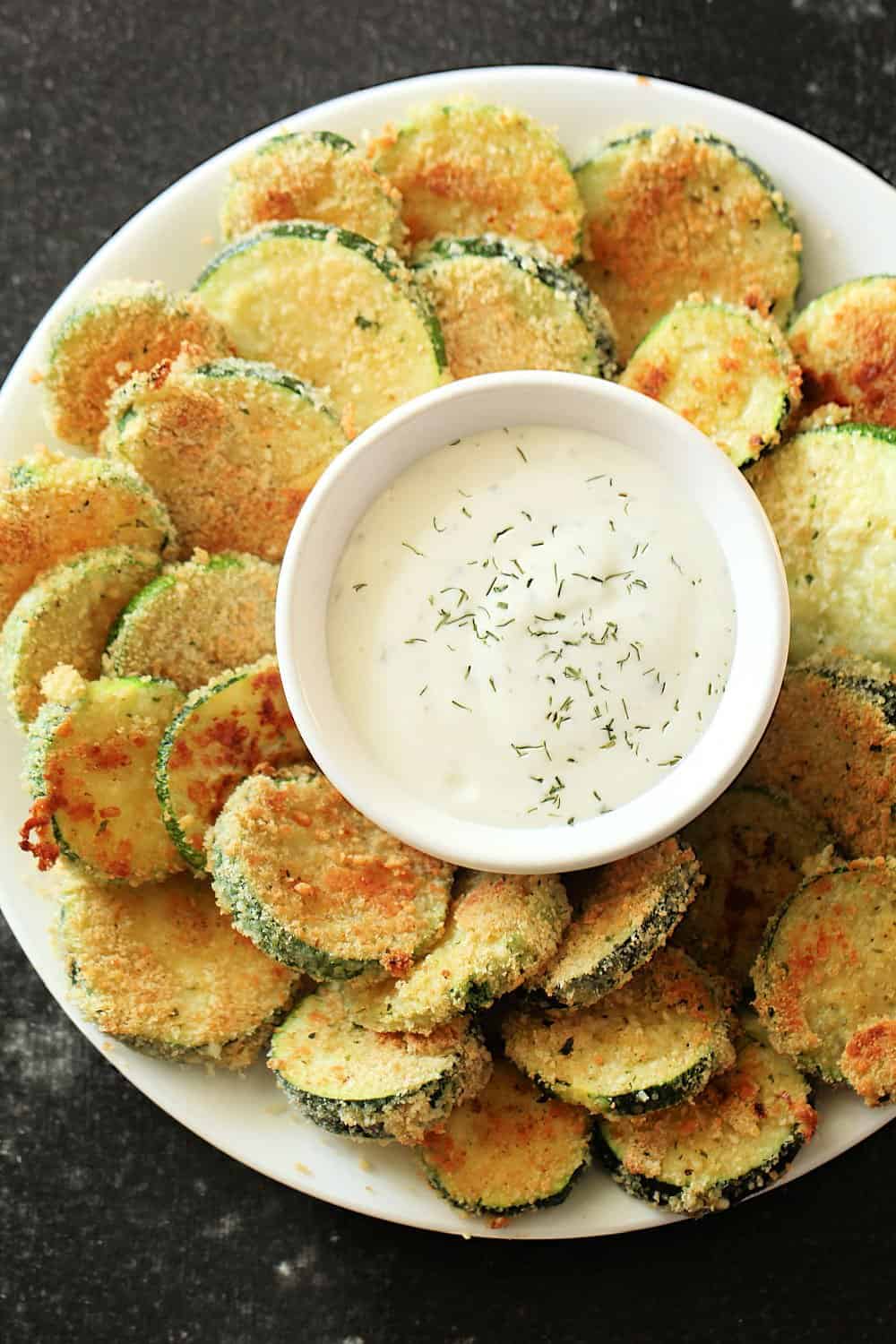 These Air Fryer Zucchini Bites are the perfect summer side dish! They are so quick and easy to make, you'll love the perfectly crisp outside and tasty zucchini inside. You'll want to keep this recipe on repeat all summer long!
If you're looking for the baked version you can find our Baked Zucchini Bites HERE!
Ingredients needed to make Air Fryer Zucchini Bites:
½ cup Italian Seasoned Breadcrumbs
½ cup shredded Parmesan cheese
⅛ teaspoon pepper
2 eggs
2 zucchini, sliced
How to make Air Fryer Zucchini Bites:
Preheat air fryer to 400 degrees.
In a small bowl, combine bread crumbs, parmesan cheese and pepper.
In a separate bowl, whisk together eggs.
Dip zucchini slices into the eggs, then coat in the breadcrumb mixture.
Spray air fryer basket with non-stick cooking spray.Add the zucchini slices in a single layer in the bottom of the air fryer basket.
Cook for 5 minutes, flip zucchini slices over, spray the zucchini with non-stick cooking spray and continue cooking for 5 minutes or until done.