This is hands-down the Best Zucchini Bread recipe out there! It turns out perfectly moist and delicious every time.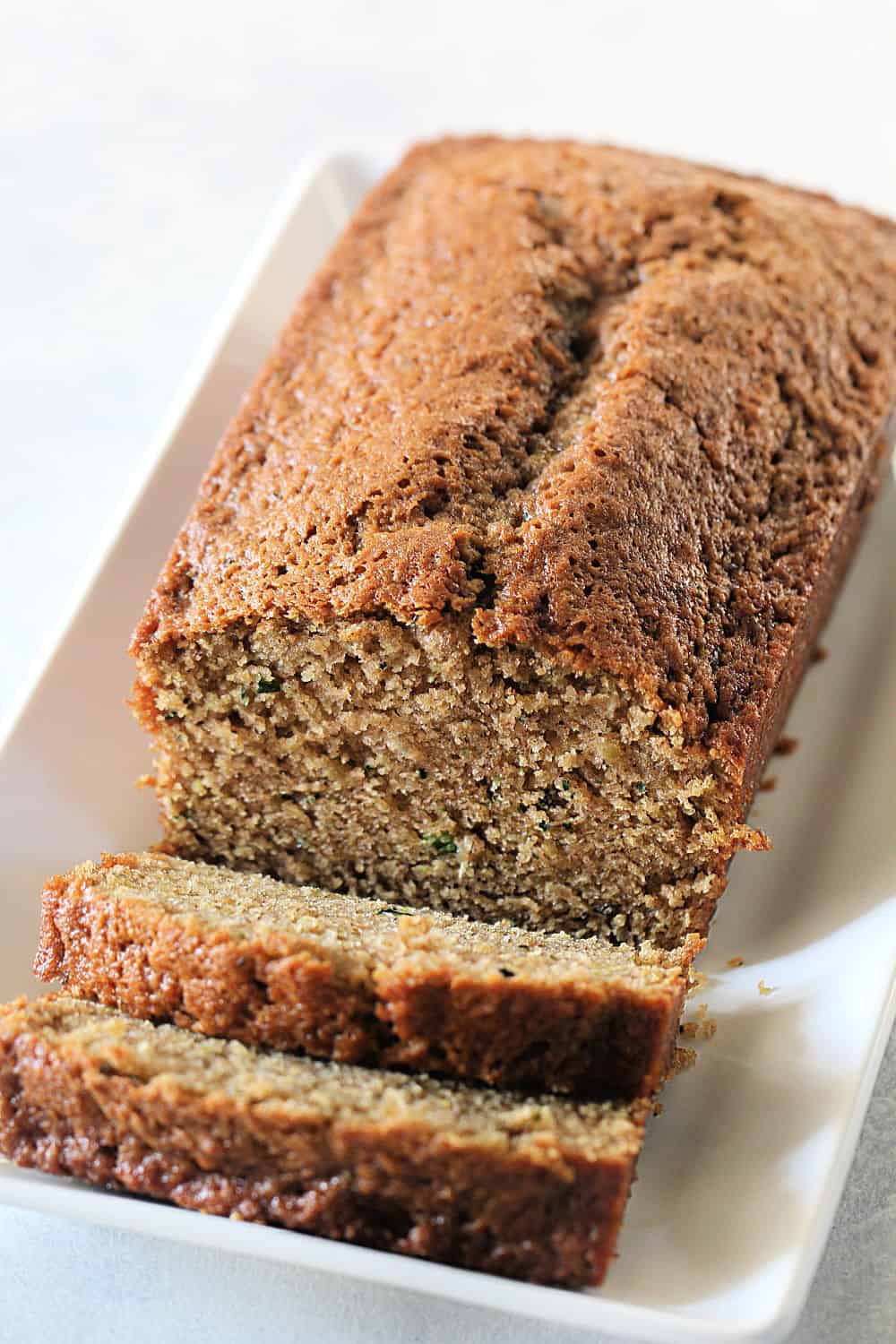 Sometimes the very best recipes are simple classic ones . . . we have a lot of zucchini recipes on our site, but this is probably the one that I love the most.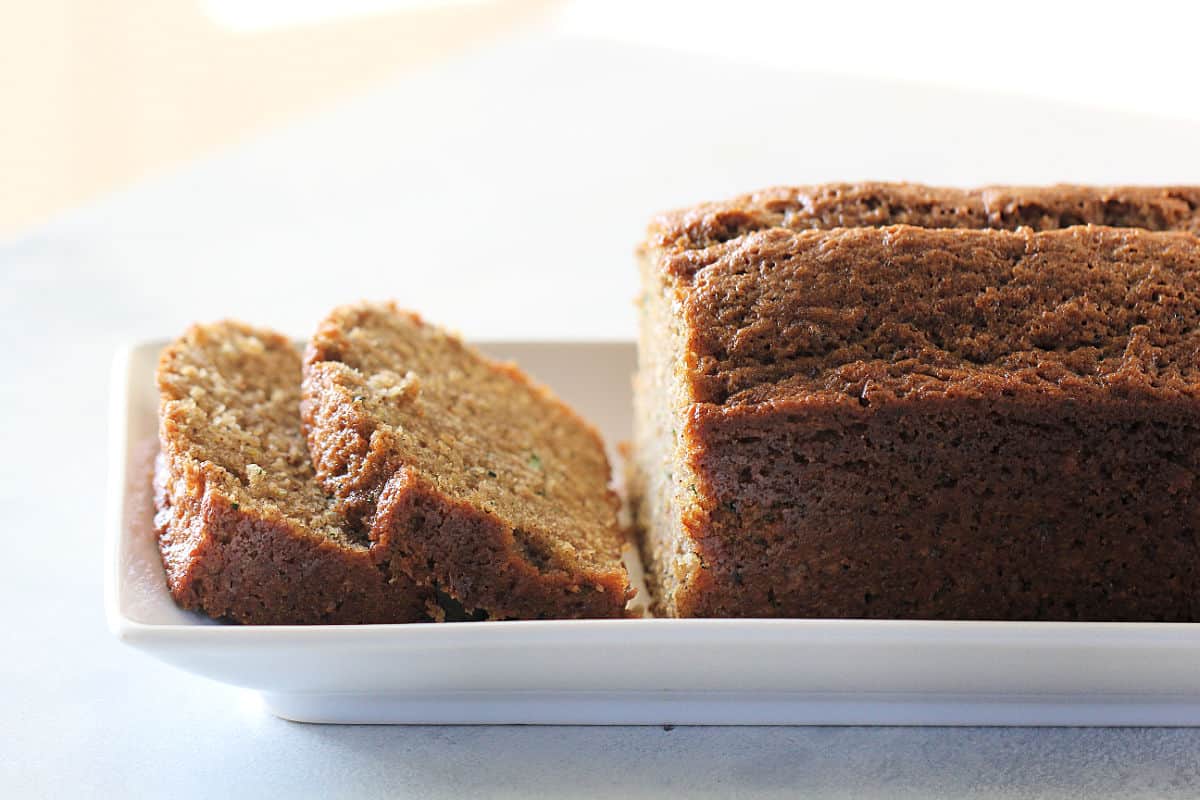 My kids love this bread and it freezes well, so you could definitely double it if you have a lot of zucchini and want to freeze some loaves.I have made this recipe many times and it turns out moist and delicious without fail!
You need these Ingredients to make this Classic Zucchini Bread:
3 cups flour
1 teaspoon salt
1 teaspoon baking soda
1 teaspoon baking powder
3 teaspoons cinnamon
3 eggs
1 cup vegetable oil
1¼ cup granulated sugar
1 cup brown sugar
3 teaspoons vanilla
2-3 cups shredded zucchini
How to make the best Zucchini Bread:
Spray two 8 x 4 inch pans with non-stick cooking spray and preheat oven to 325 degrees.
Mix together flour, salt, baking powder, soda, and cinnamon in a bowl.
Beat eggs, oil, vanilla, white sugar and brown sugar together in a large bowl. Add dry ingredients to the wet mixture and beat well. Stir in zucchini until well combined.
Pour batter into prepared pans.
Bake for 50-60 minutes, or until toothpick inserted in the center comes out clean. Cool in pan for 20 minutes. Remove bread from pan and let cool completely.
Makes 2 loaves.