The easiest side dish using fresh zucchini because it's ready in 15 minutes or less.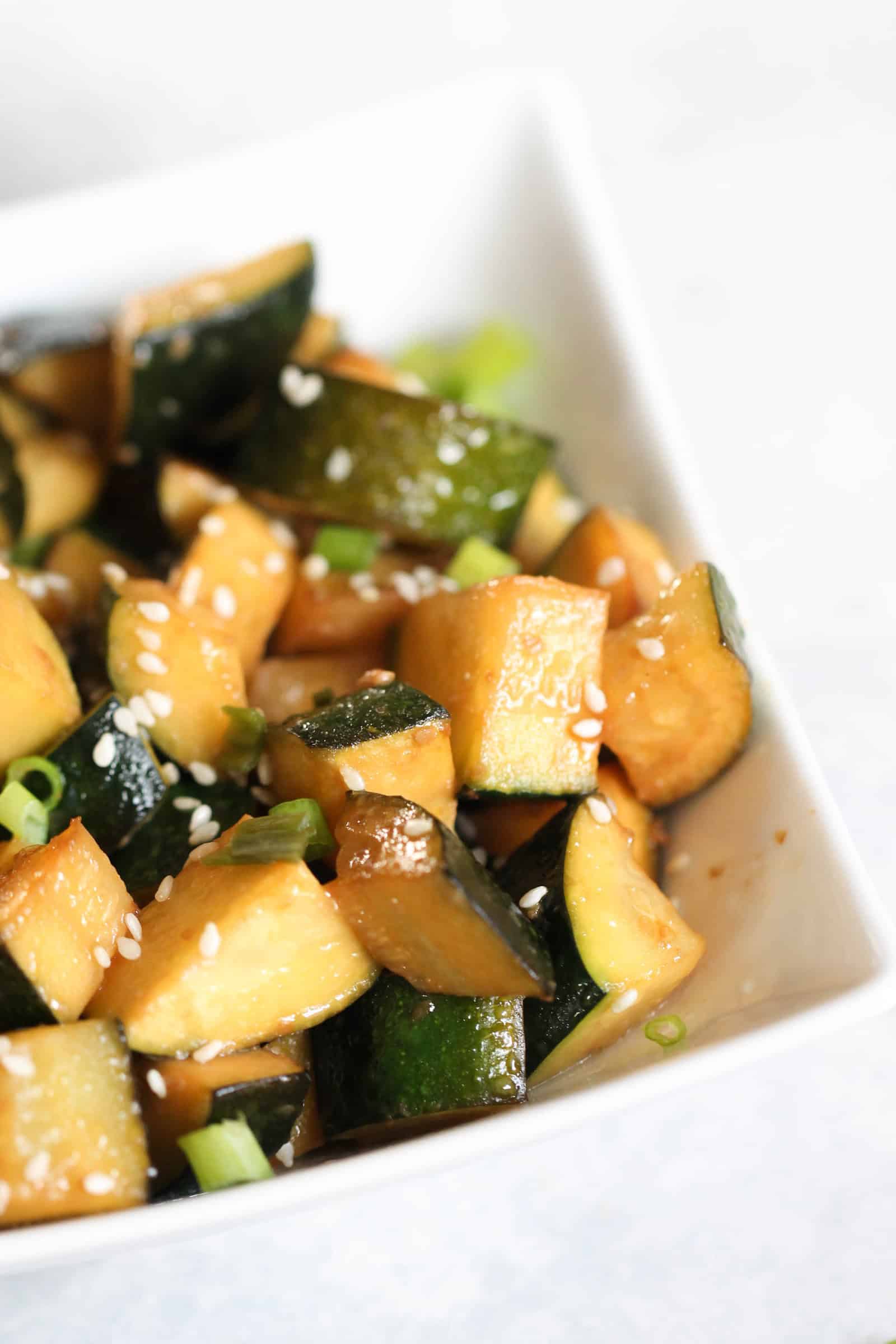 I remember when we were growing up, zucchini season rolled around and we would have it coming out our ears. We usually only made zucchini bread with it, but there's only so much zucchini bread you can eat.
And it wouldn't even touch the 20 pounds of zucchini sitting on our counter that we had harvested from our garden.
As I've gotten older, I realized that zucchini can be used for so much more than bread (if you don't know what I'm talking about, try our baked zucchini bites or chicken zucchini casserole)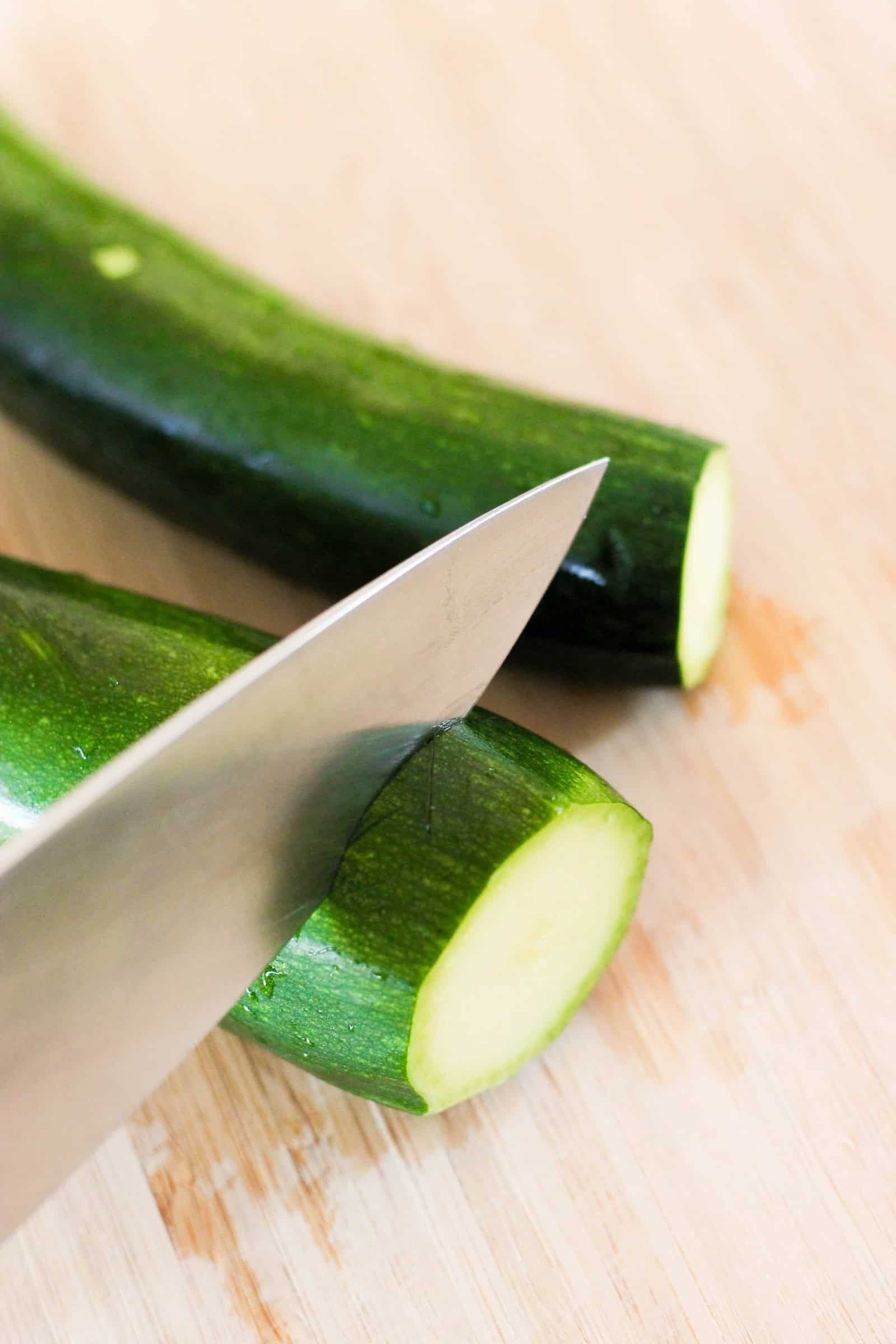 This stir-fried zucchini is really easy to make, but it's a great way to use up that zucchini harvest. The whole recipe comes together in about 10-15 minutes, tops. If you're short on time and need it to faster, just cut your zucchini in to smaller pieces. The smaller it is, the faster it will cook. Another great time-saving tip? Make sure your knives are sharp! The sharper your knife is, the easier the zucchini will be to cut (and a sharper knife actually leads to less cutting accidents than a dull one, because much less pressure is needed).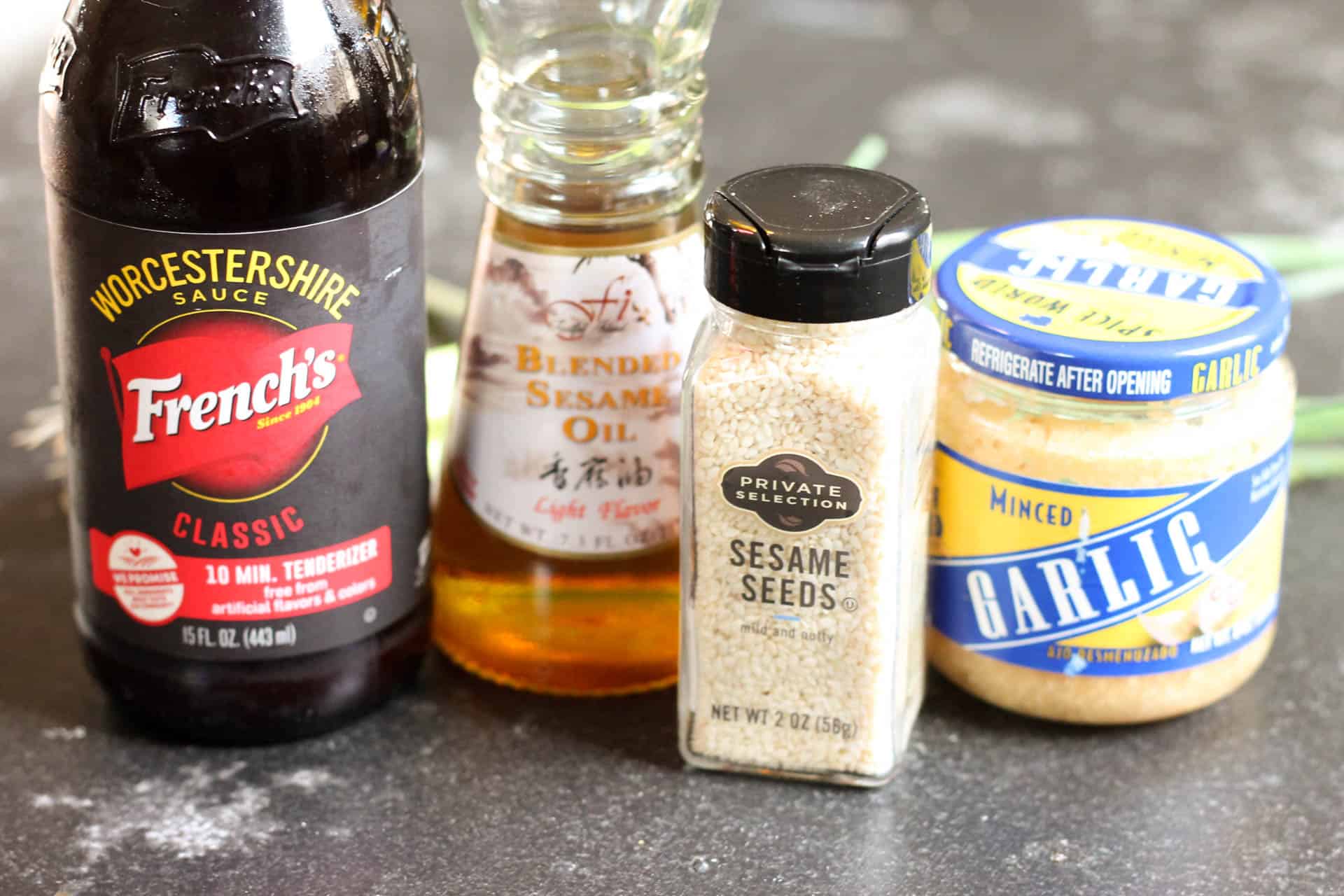 The other great thing about this easy recipe is that you probably have most of the ingredients you need already sitting in your pantry. So when dinner rolls around and you still don't have a side dish and your kids refuse to eat the same steamed carrots they've eaten the last three meals (anybody else know what I'm talking about?!), you can mix it up with just a few simple ingredients.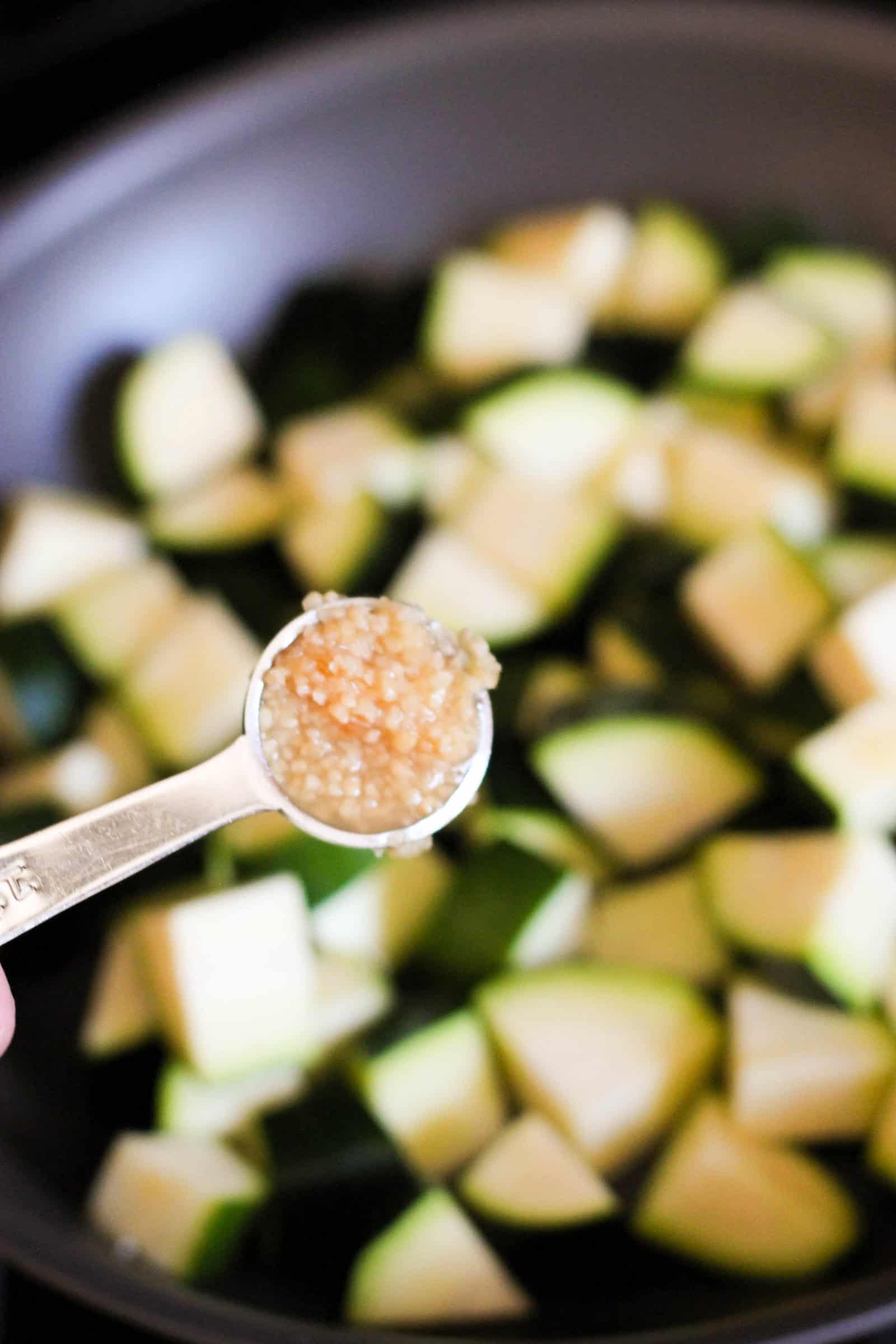 Add the diced zucchini to a large skillet (I cut mine in half length-wise, and then in half again before cutting it into 1/4″ pieces), after heating the sesame oil over medium-high heat. Continually stir the zucchini and add in the garlic and Worcestershire sauce. Cook and continually stir for 6-8 minutes, adding water if necessary, until the zucchini is soft.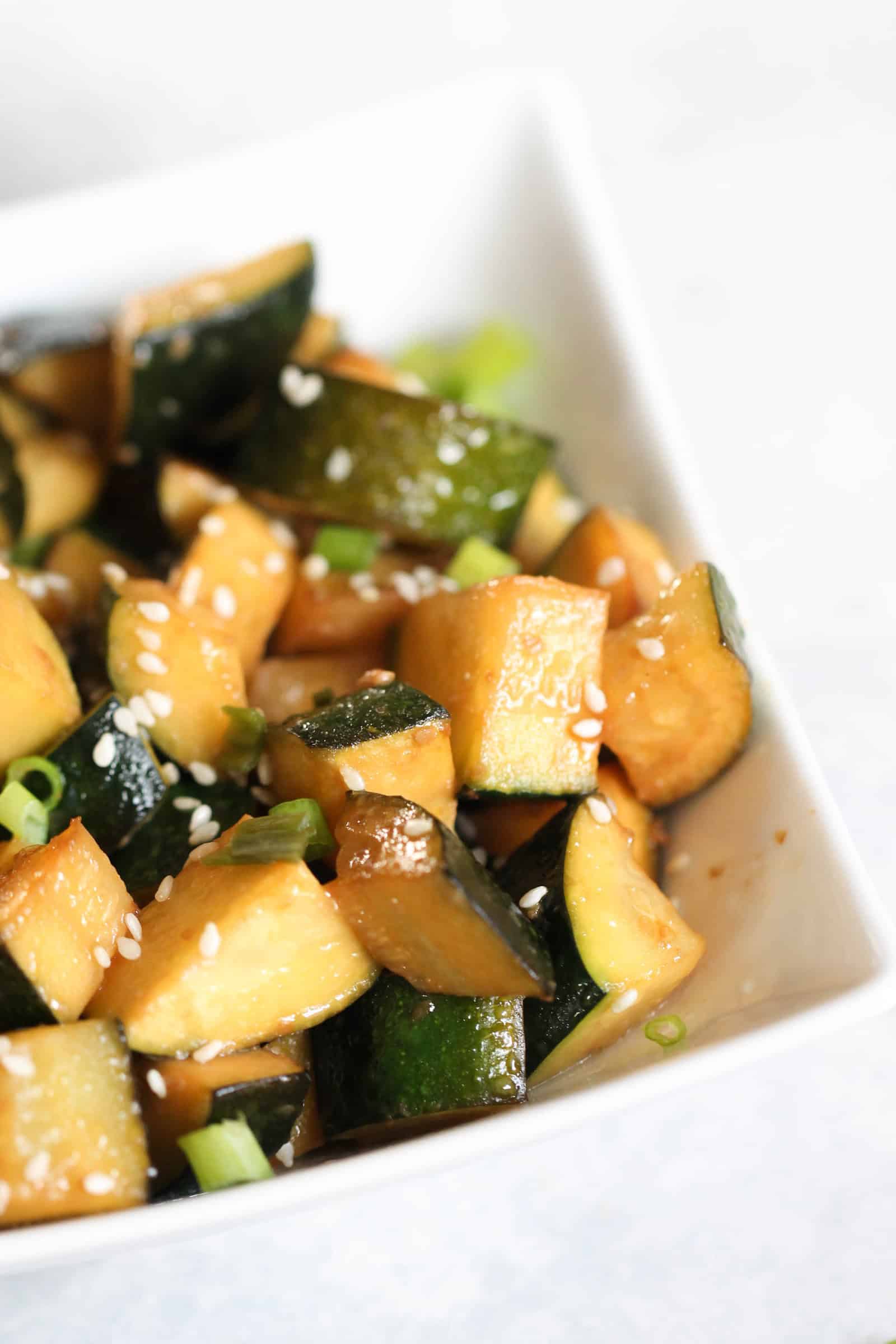 Top with sesame seeds and green onions. These are totally optional, but they make a great garnish! Serve warm and enjoy. If you're looking for a good complimentary main dish, we love these with our Korean BBQ Beef or our Slow Cooker Mongolian Beef.
Stir-Fried Zucchini Recipe
The easiest side dish using fresh zucchini because it's ready in 15 minutes or less.
Ingredients
2

small

zucchini

1

teaspoon

sesame oil

2

teaspoons

minced garlic

2

teaspoons

Worcestershire sauce

1

teaspoon

sesame seeds

2

green onions

finely chopped
Instructions
Dice zucchini into 1/4-inch pieces.

Heat oil In a skillet over medium-high heat, then add zucchini, garlic, and Worcestershire sauce until zucchini is soft (about 6-8 minutes), adding 2-3 teaspoons of water if necessary.

Sprinkle sesame seeds and green onions over the top, and serve warm.
Nutrition
Calories:
28
kcal
·
Carbohydrates:
3
g
·
Protein:
1
g
·
Fat:
1
g
·
Saturated Fat:
1
g
·
Sodium:
35
mg
·
Potassium:
203
mg
·
Fiber:
1
g
·
Sugar:
2
g
·
Vitamin A:
180
IU
·
Vitamin C:
13
mg
·
Calcium:
25
mg
·
Iron:
1
mg
Recipe Details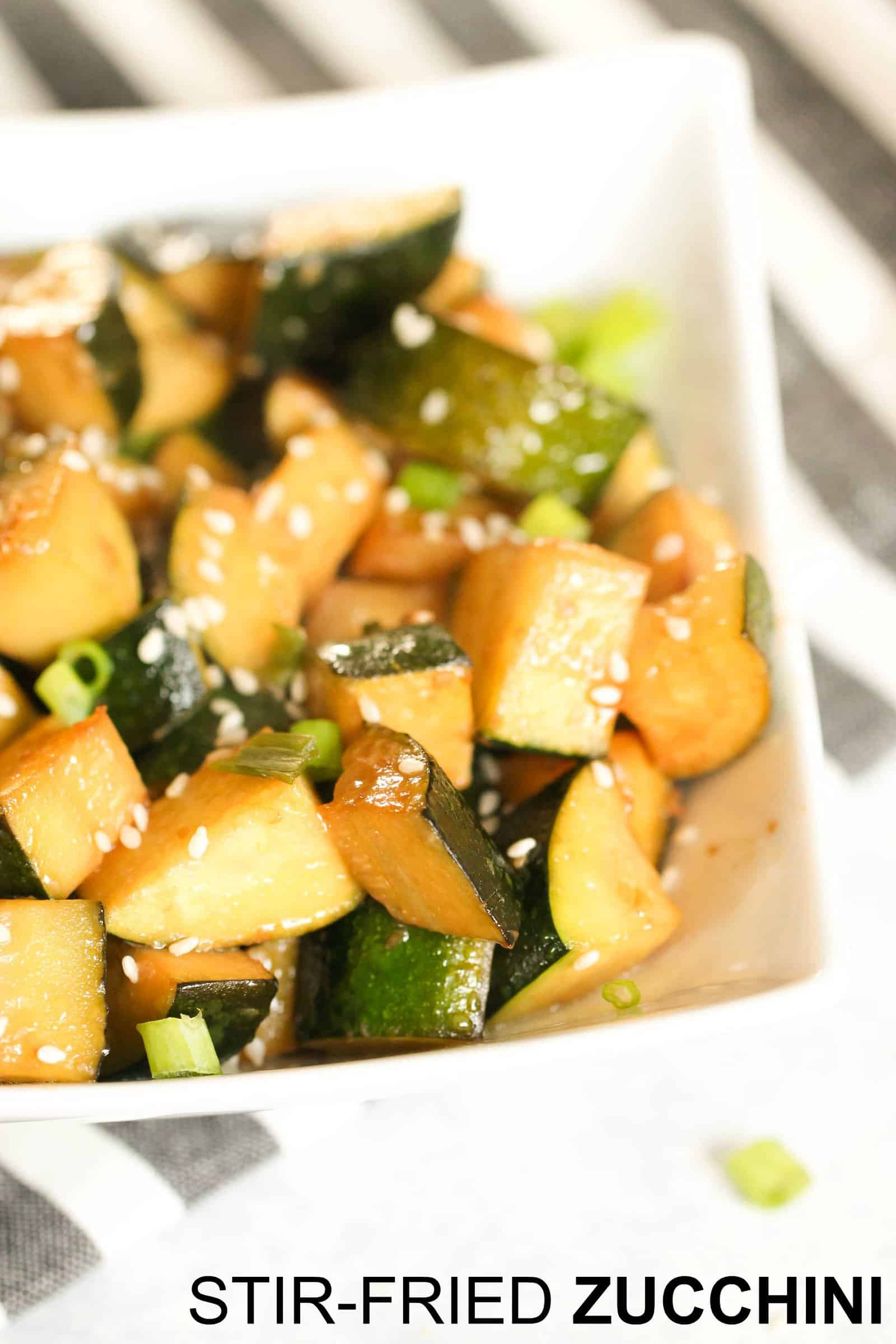 Learn the best way to meal plan for your family from our FREE mini course.
Learn More