Whenever I put zucchini in a dessert, I suddenly feel guiltless eating it. This Chocolate Zucchini Cake, is practically guiltless. It is also moist, rich, and full of amazing chocolate flavor, that you are going to love. The zucchini really makes this cake so moist and delicious.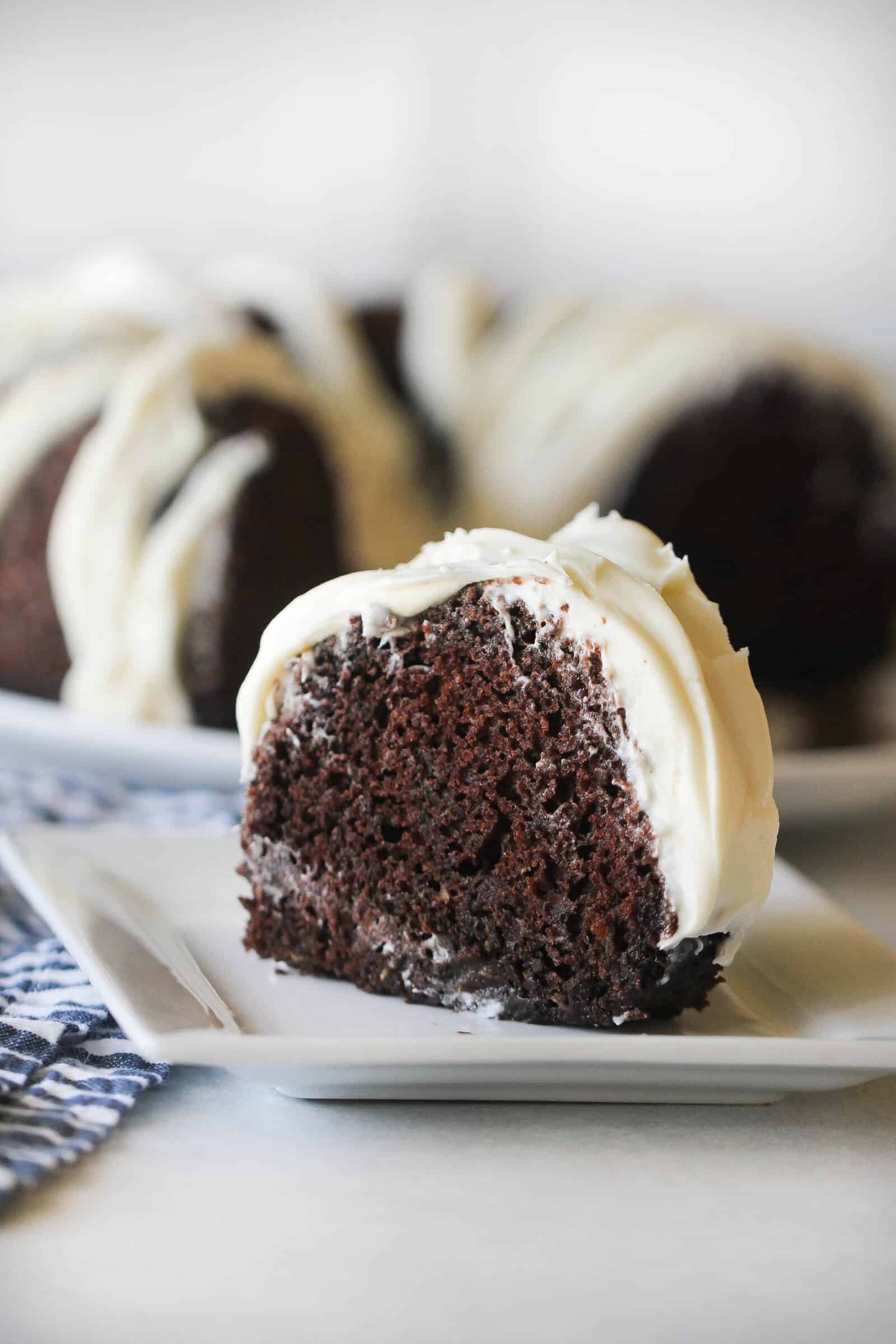 This Chocolate Zucchini Cake is the perfect mix between chocolate cake and zucchini. If you have a lot of zucchini laying around, this is what you need to make.
The zucchini in this chocolate cake, really does make it so moist.
I decided to put this to the test. So I made this Chocolate Zucchini Cake, and a regular chocolate cake. I had my husband close his eyes and eat each one.
Kid you not, he said the Chocolate Zucchini Cake was the BEST cake he has ever eaten. He agreed that it was way more moist, and even had a richer flavor.
So there you have it, zucchini is the secret ingredient to making a moist and delicious cake.
This recipe is so simple, and if you have a lot of zucchini at this time of year, like me, you need to put them to use, and make some of this delicious cake.