Our cream puff cake dessert recipe is what dreams are made of! This is a layered cream puff cake made in a pan and topped with delicious chocolate and caramel!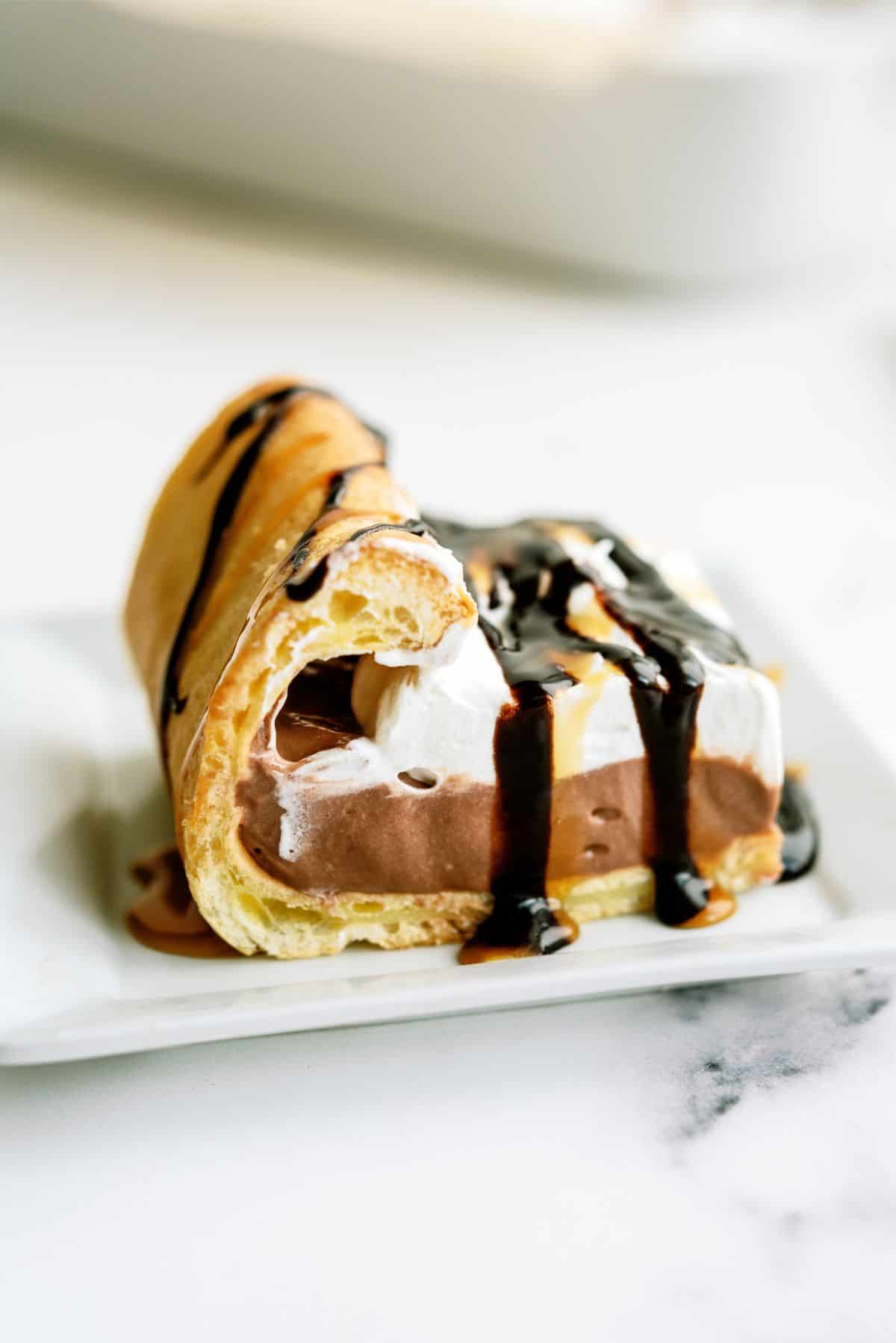 When you make this cream puff cake dessert recipe, it's like being a French pastry chef, making your own French cream puff cake that you can slice to any size you want! If you ask me, that's one of the best parts because one big piece is better than 2 (maybe 3) small pieces. Haha.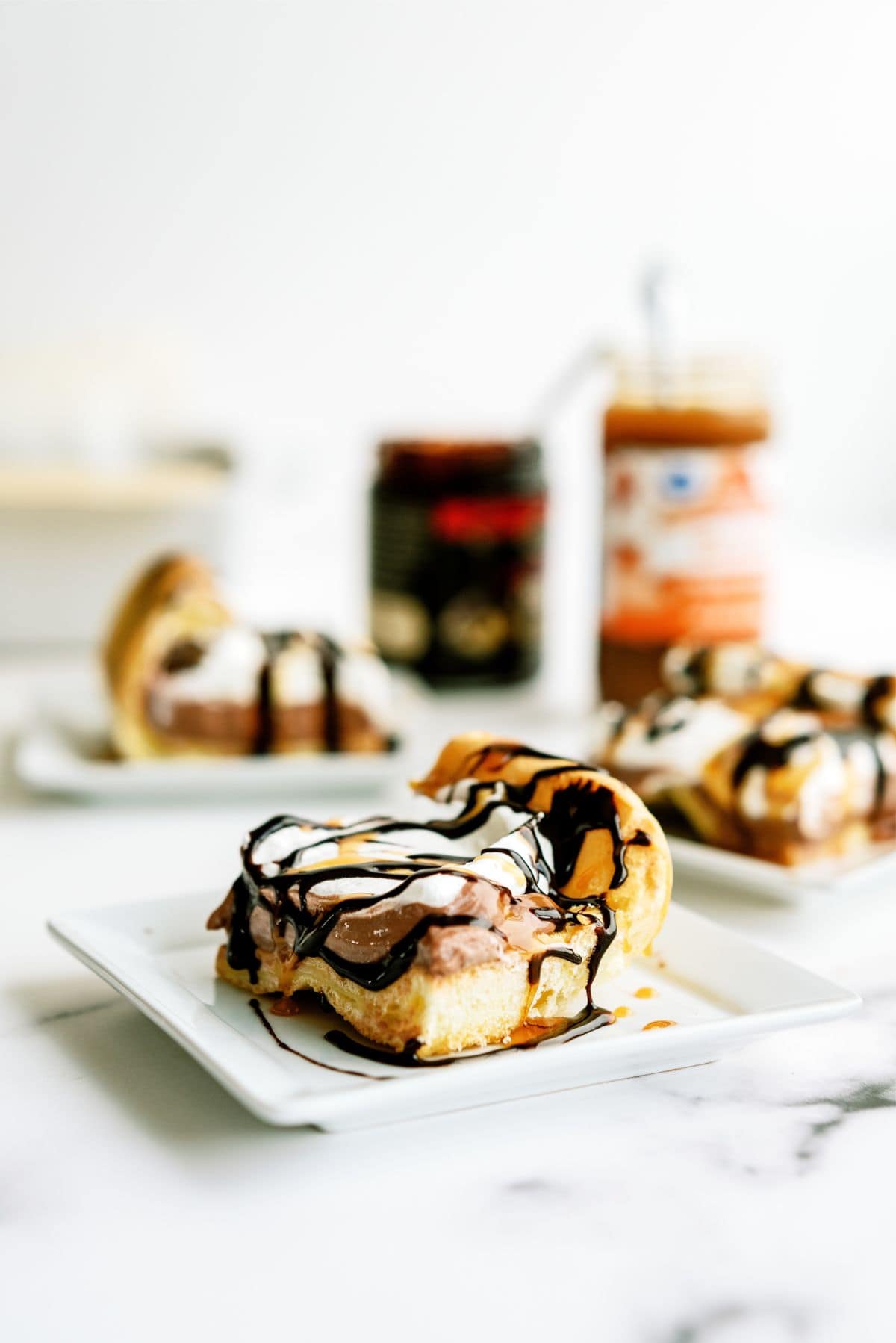 Another amazing thing about this easy dessert recipe is that it is made with pudding mix! Yes, you read that right, this crazy good dessert is really a cream puff pudding dessert.
There's no need to make things over complicated, which is why we love using pudding in recipes. But shh, if you want your friends to be in awe, don't disclose your secret to making this simple recipe.
If you want more recipes to impress your friends without all the work, you need to give our chocolate pudding cake recipe, Oreo pudding pie recipe, and our super amazing layered brownie pudding dessert recipes a try. They are all so so good, but also so so easy, aka the best of both worlds.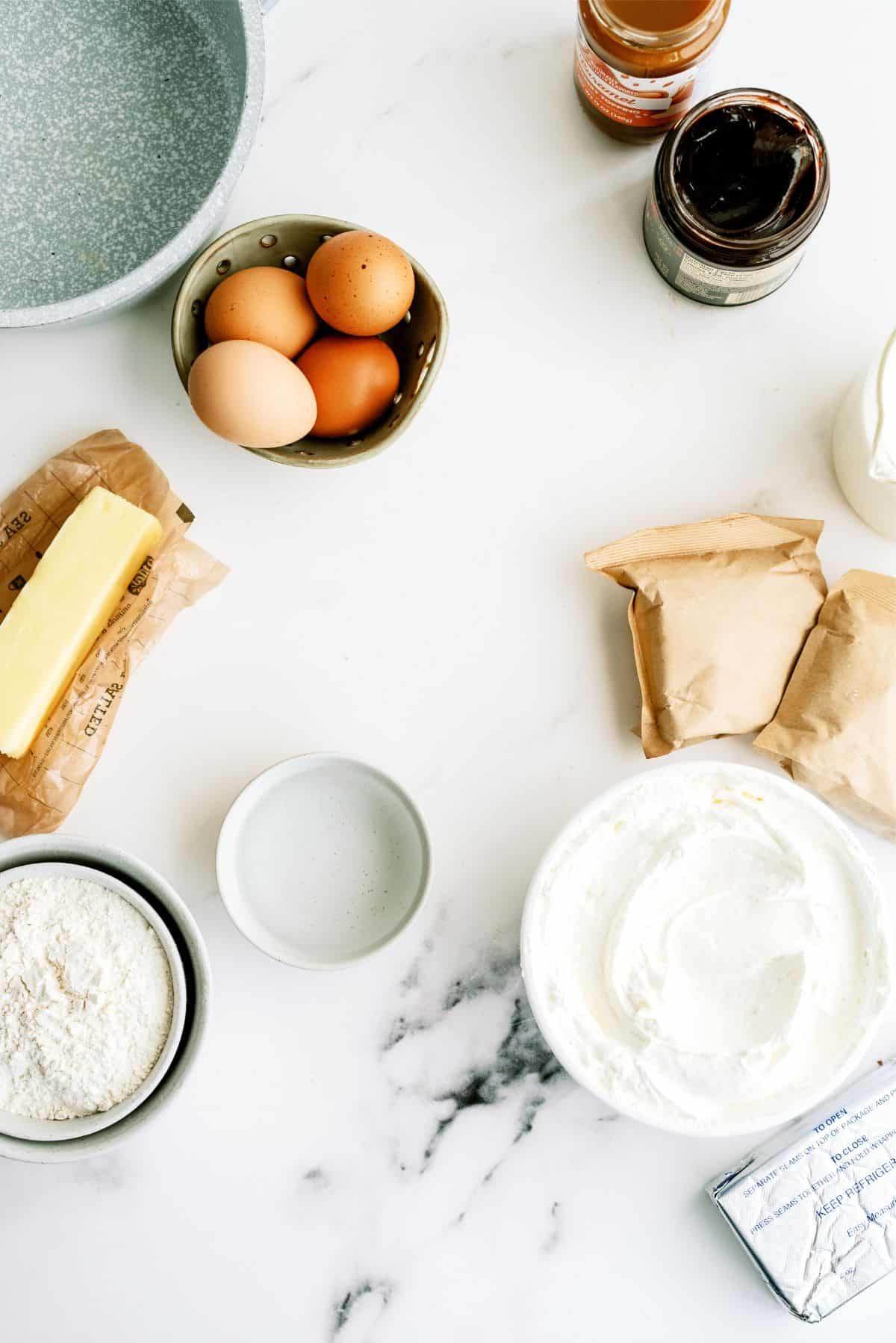 Ingredients You Need to Make Our Cream Puff Cake Dessert Recipe:
Water
Butter
All-purpose flour
Eggs
Softened cream cheese
Cold milk
Chocolate pudding mix
Frozen whipped topping
Caramel ice cream topping
Chocolate ice cream topping
How To Make Our Cream Puff Cake Dessert Recipe:
To start making this cream puff layered cake, begin by preheating the oven to 400 degrees.
While the oven is heating up, in a large saucepan bring the water and butter to a boil over medium heat.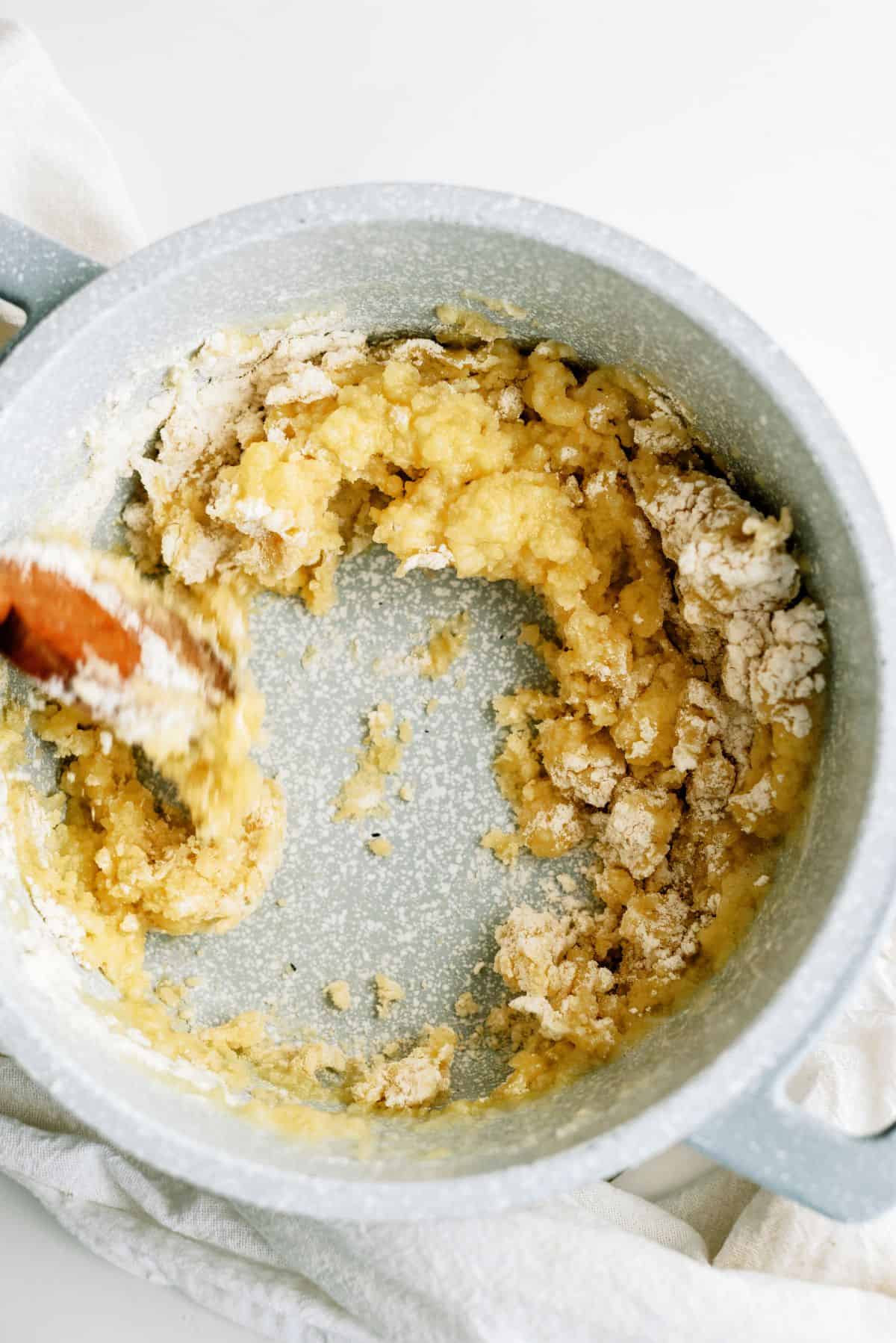 Once it reaches a boil, add in the flour and stir it all together until it begins to form a smooth ball.
Now, remove the dough from the heat and let it sit for 5 minutes to cook down slightly.
After the dough has rested for 5 minutes, add the eggs one at a time, mixing it all together between each egg.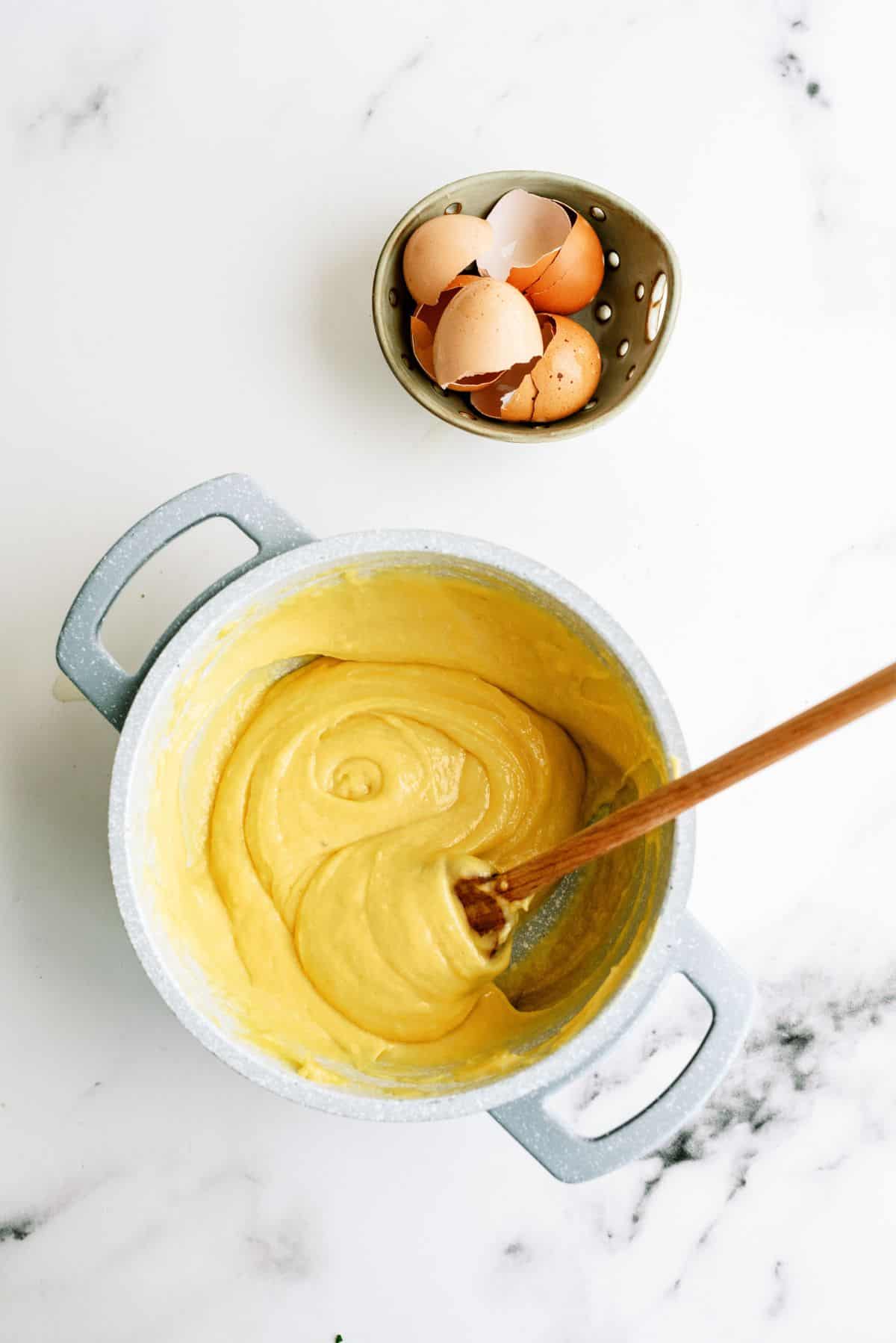 Continue to beat the mixture together after the eggs have been added until the dough becomes smooth and shiny.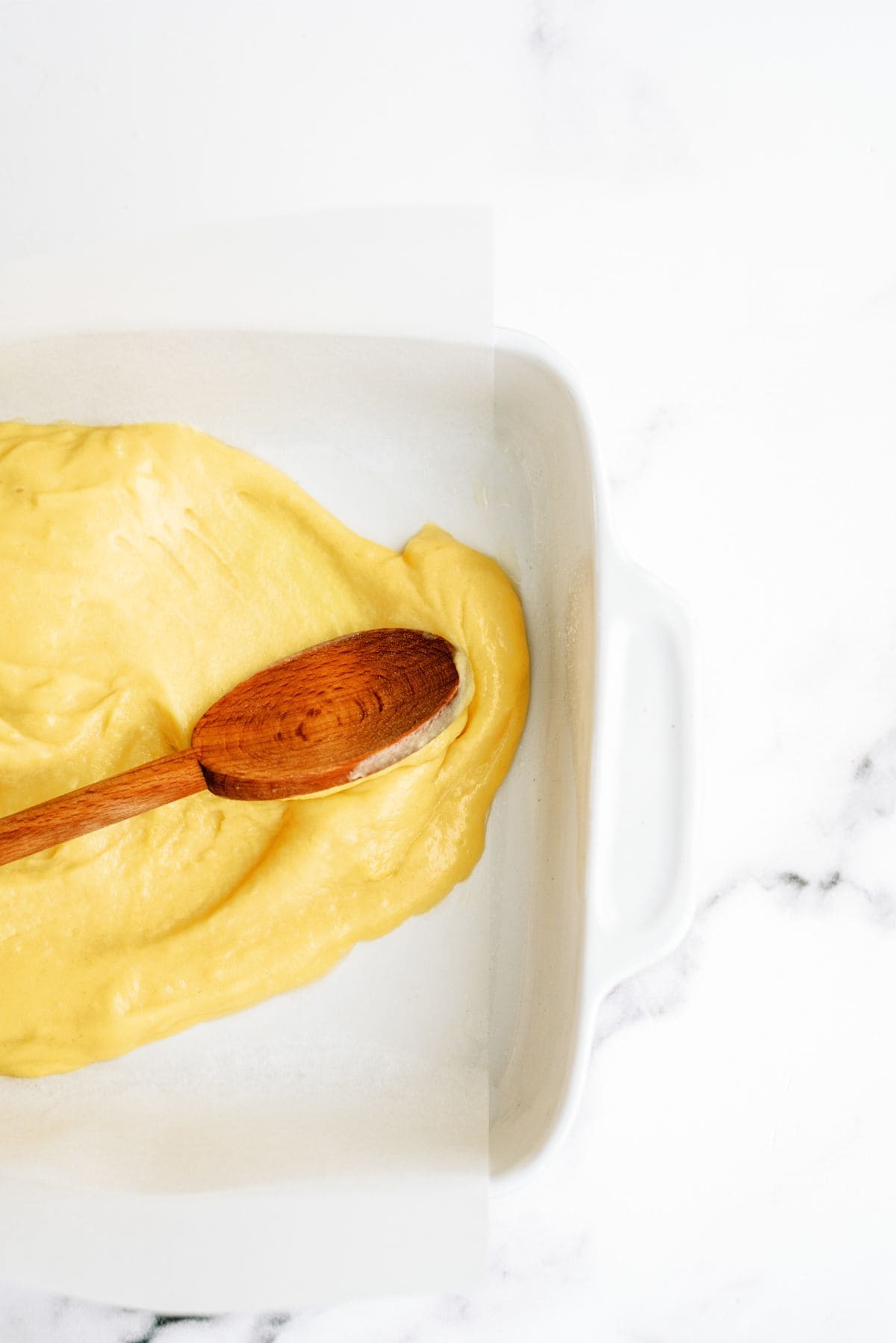 Now you will need to grease a 9×13 inch pan with nonstick cooking spray and the spread the dough out in the bottom of the pan.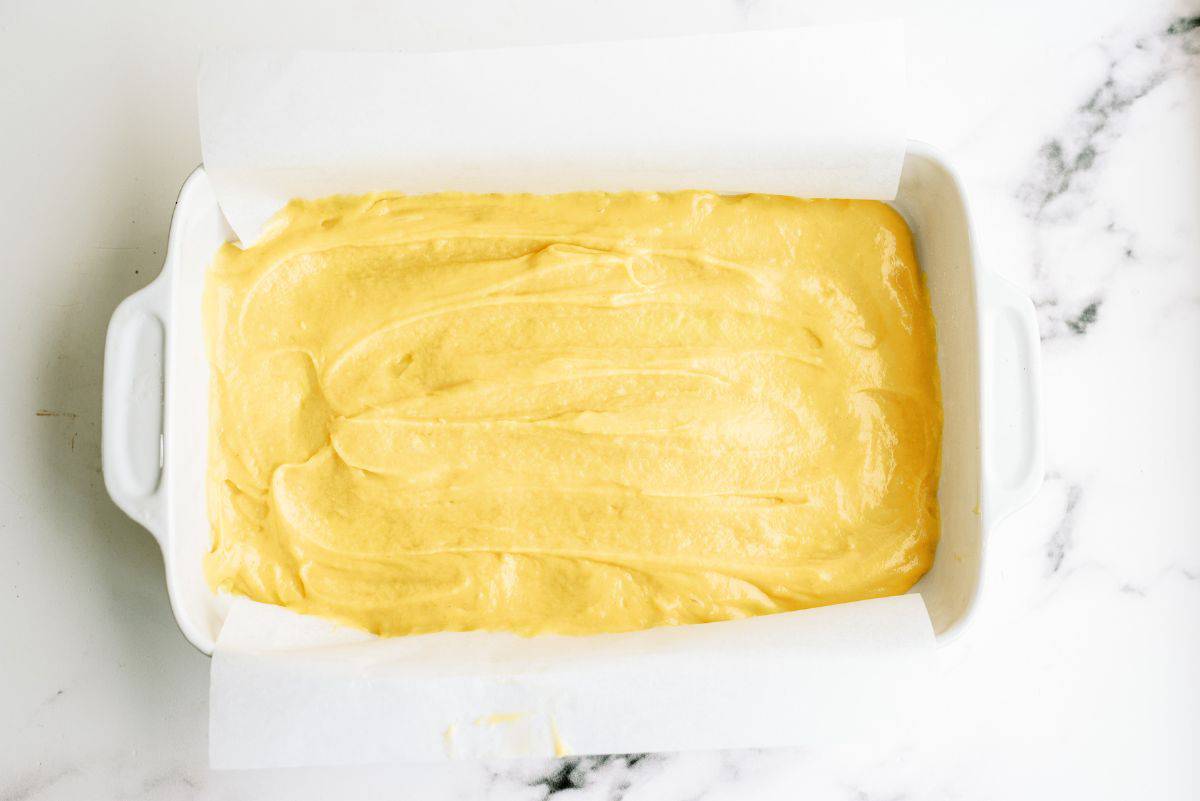 Be sure that the dough is spread all the way to the edges and as even as possible for the best baking results.
When the pan is ready, place it in the oven to bake for 30-35 minutes or until the dough has puffed up and is a nice golden brown color.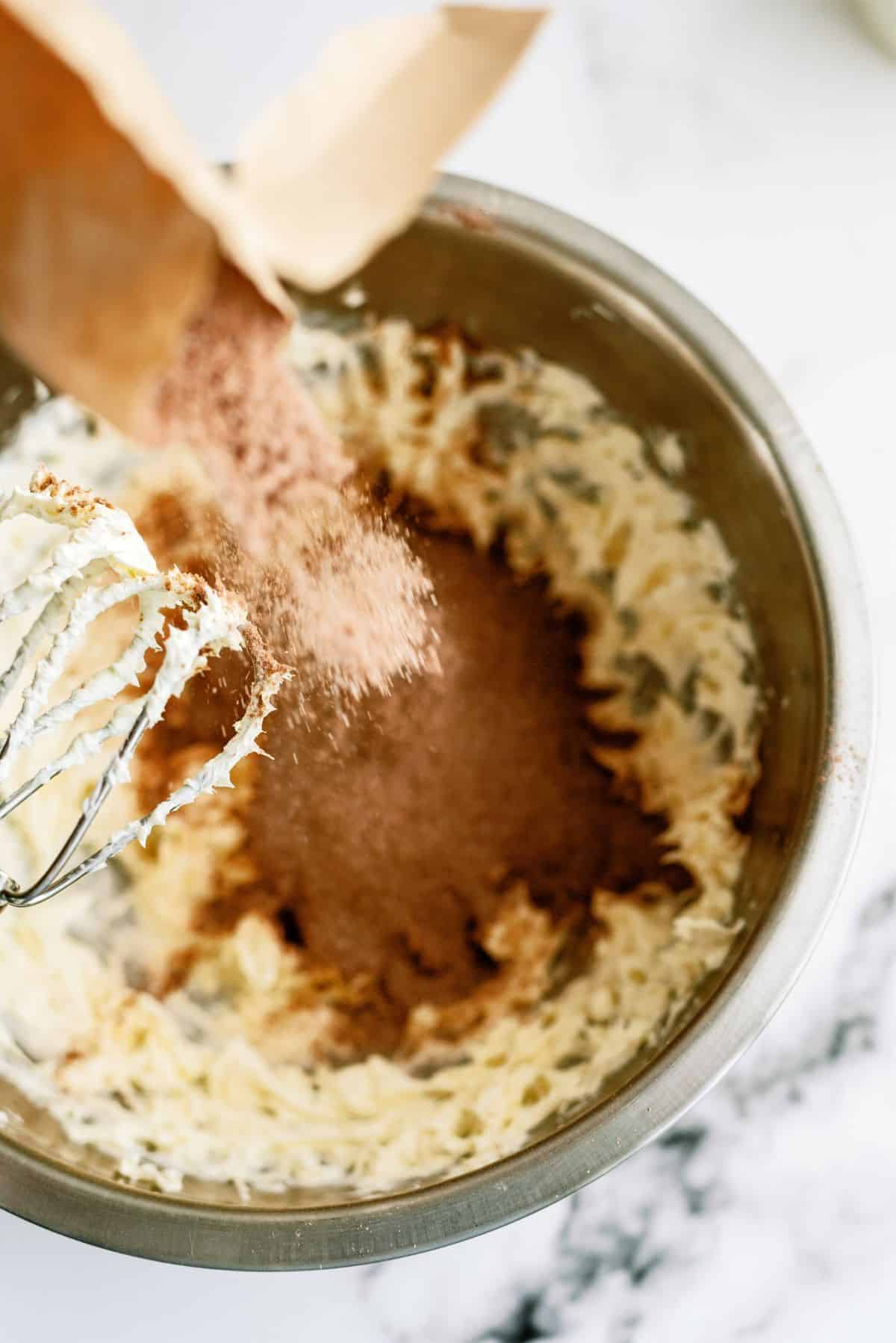 While that cools down completely, mix together the softened cream cheese, milk and the pudding mix to make up the filling layer.
Mix it in a large bowl until the creamy layer is nice and smooth.
When the puff layer is cool, spread the cream cheese and pudding filling mixture over top and place it in the fridge for 20 minutes.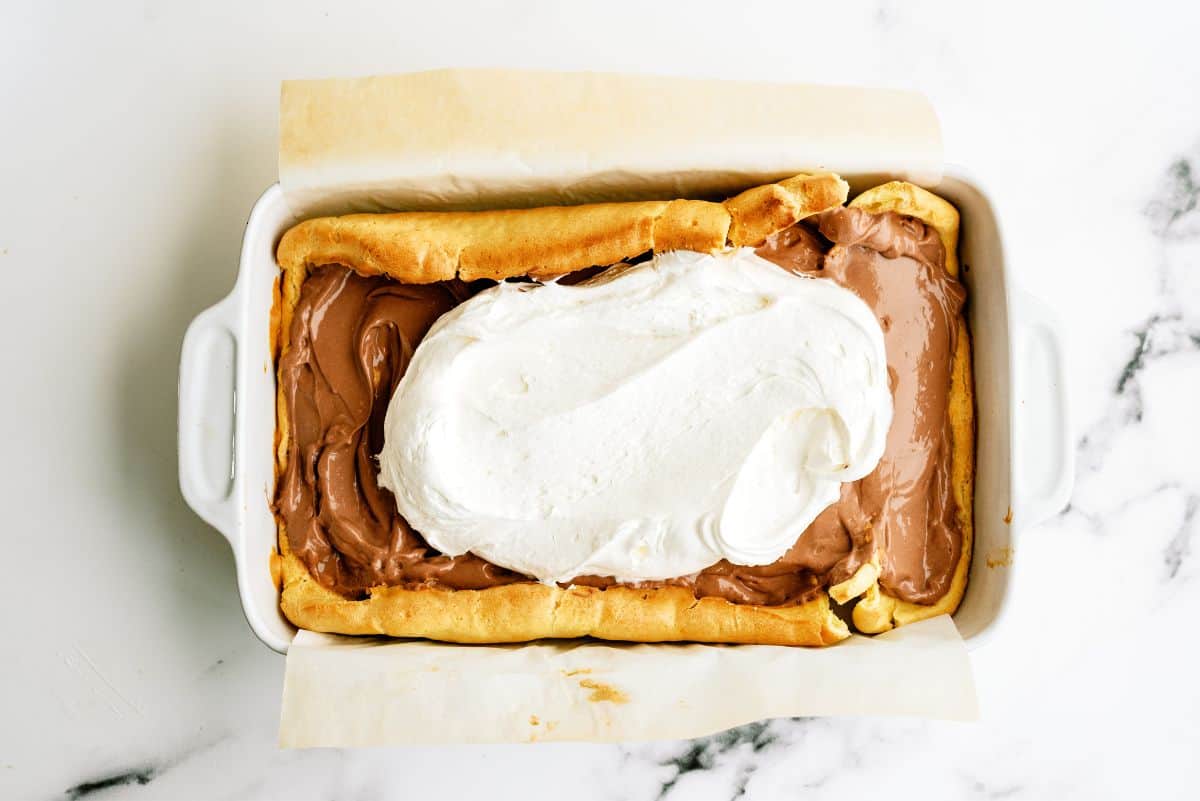 After 20 minutes, scoop and spread the thawed whipped cream on top and place it back in the fridge until you are ready to serve.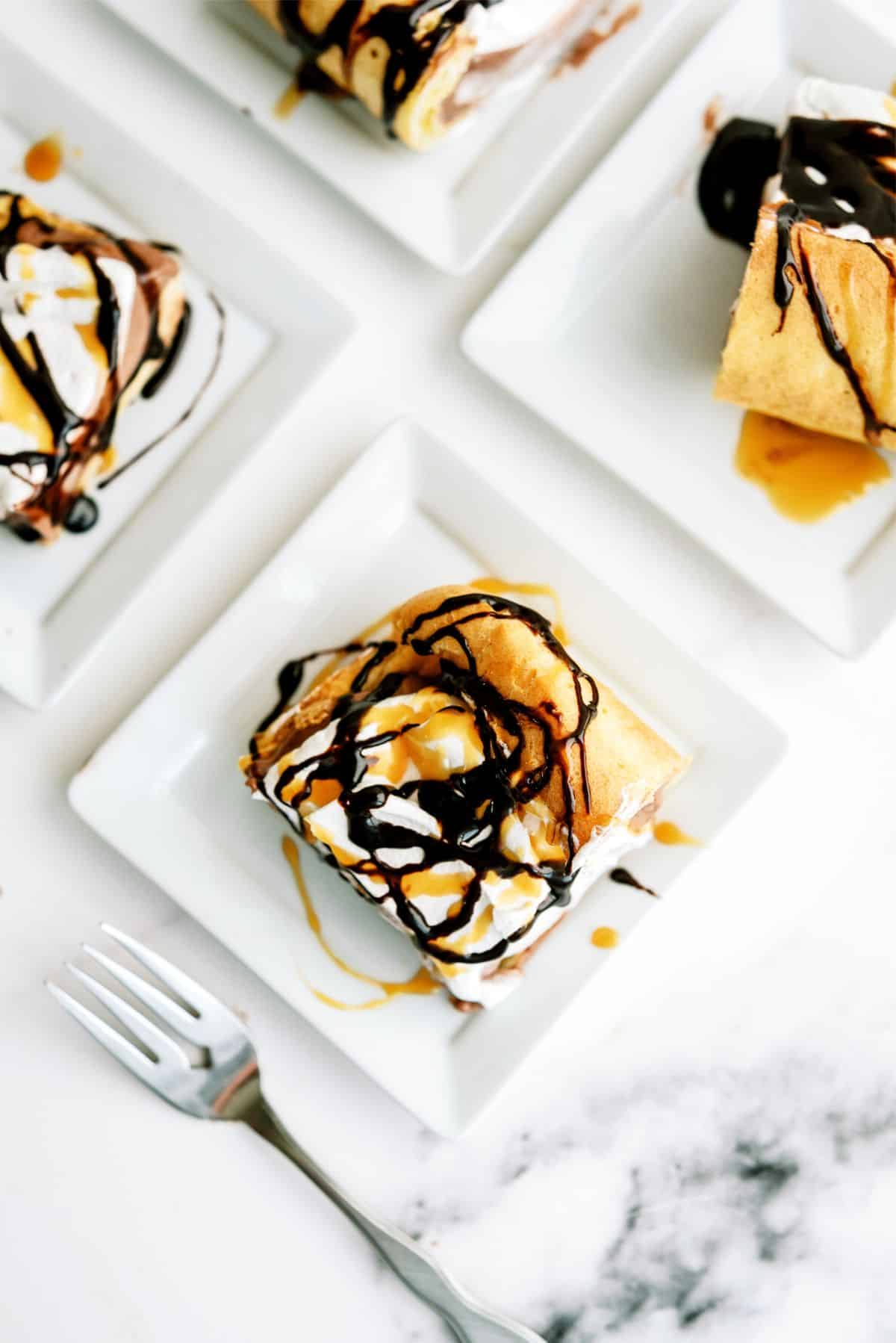 To serve it, remove the pan from the fridge, drizzle it with the chocolate and caramel toppings, and then just slice it, serve it, and enjoy!
To Make our French Cream Puff Recipe You Will Need:
9×13 baking dish
Large mixing bowl
Hand or stand mixer (THIS is my favorite mixer. I may even have two. Haha.)
Spatula