Does anyone else love the strawberries and cream combo? This is the perfect summer recipe as it has the wonderfully fruity and sweet flavors of the strawberries and is complimented well with the creamy and rich cheesecake finish in a gorgeous layered trifle!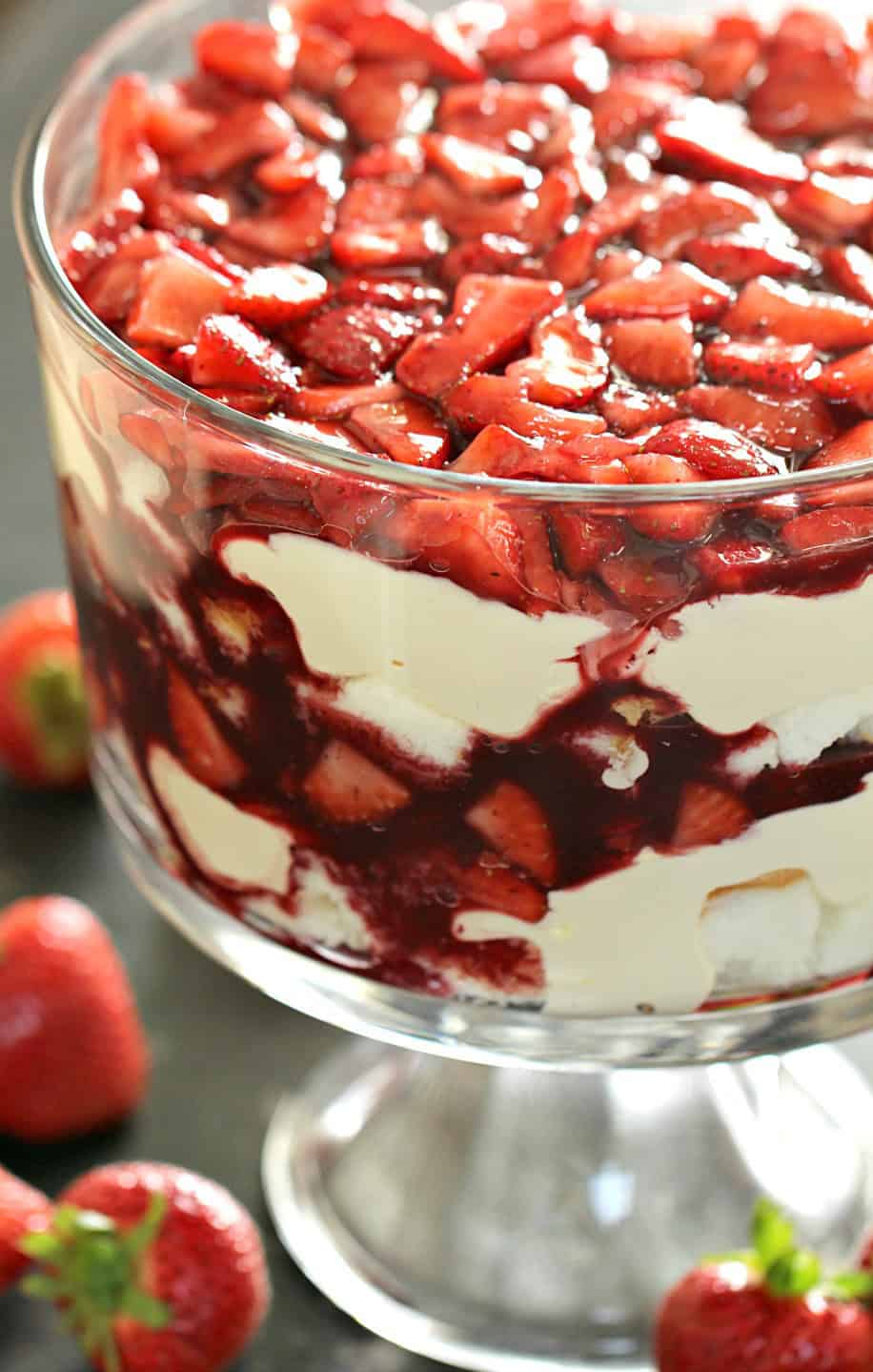 With summer in full bloom, it's time for another berry dessert! I personally love strawberry cheesecake, so this berry cheesecake trifle is a wonderful take on a traditional cheesecake recipe.
As if this berry dessert trifle could not get any better, this recipe doesn't even require turning on an oven.
What is a trifle?
A trifle is actually a dish from Great Britain. It is usually a cold dessert made with sponge cake and fruit and then covered with layers of cream and/or jelly.
We LOVE how easy trifle desserts are to make – the hardest part is just assembling it all together in a trifle bowl.
If you don't have a trifle bowl, you could easily use any type of deep bowl.
I like to use a glass bowl when I make a trifle because then you can see all the layers that make up the dessert.
If you love trifles, you need to check out our other favorite trifle recipes: