Cracker Barrel has some delicious hearty meals, and this Cracker Barrel meatloaf copycat recipe is definitely one of them. It is a wonderfully moist meatloaf recipe this is bursting with flavor!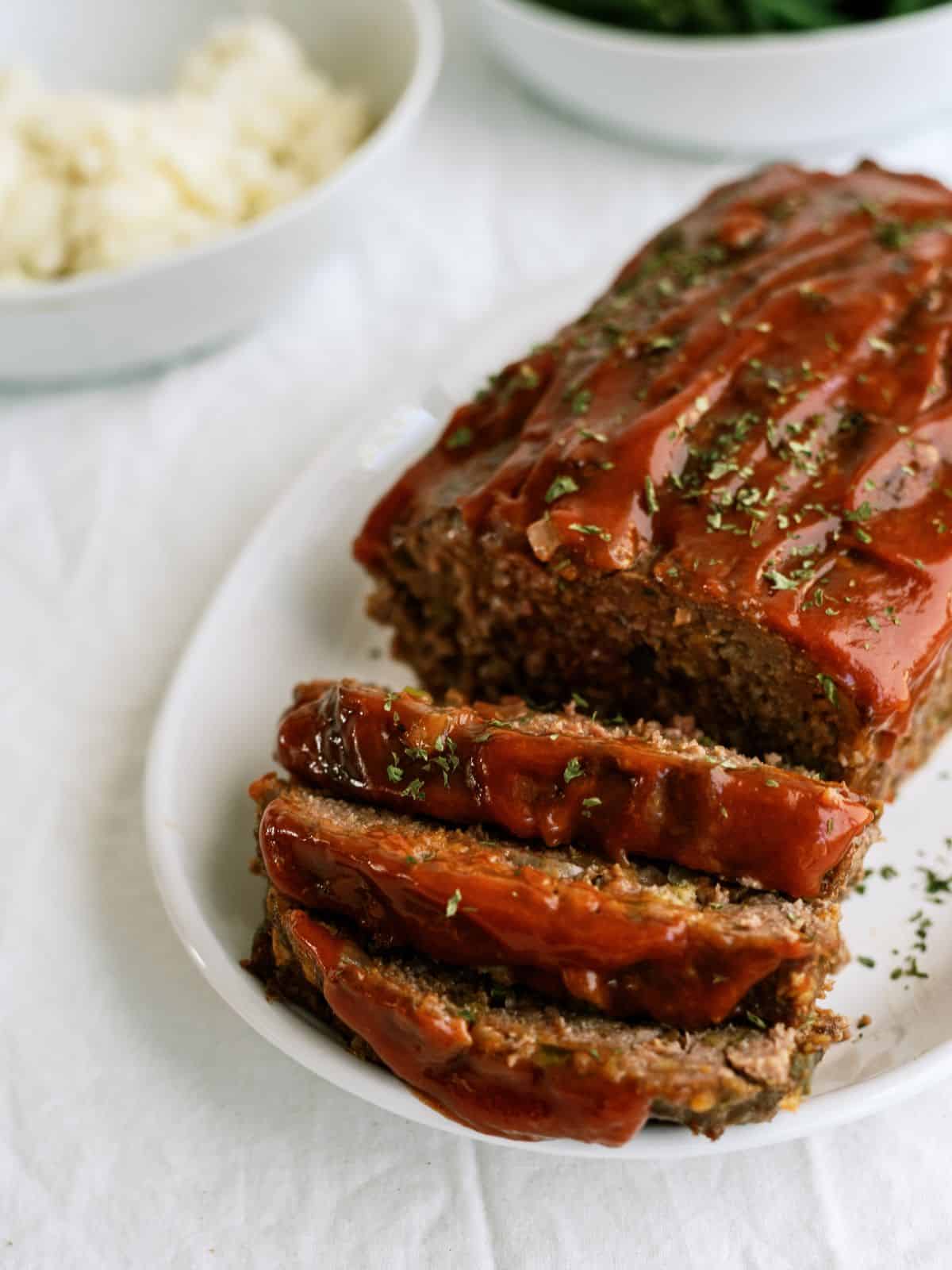 If you have ever eaten at Cracker Barrel you know they have delicious meals, and well this Cracker Barrel meatloaf copycat recipe is the perfect replica of my favorite meal there. I could eat it at least once a week if not more.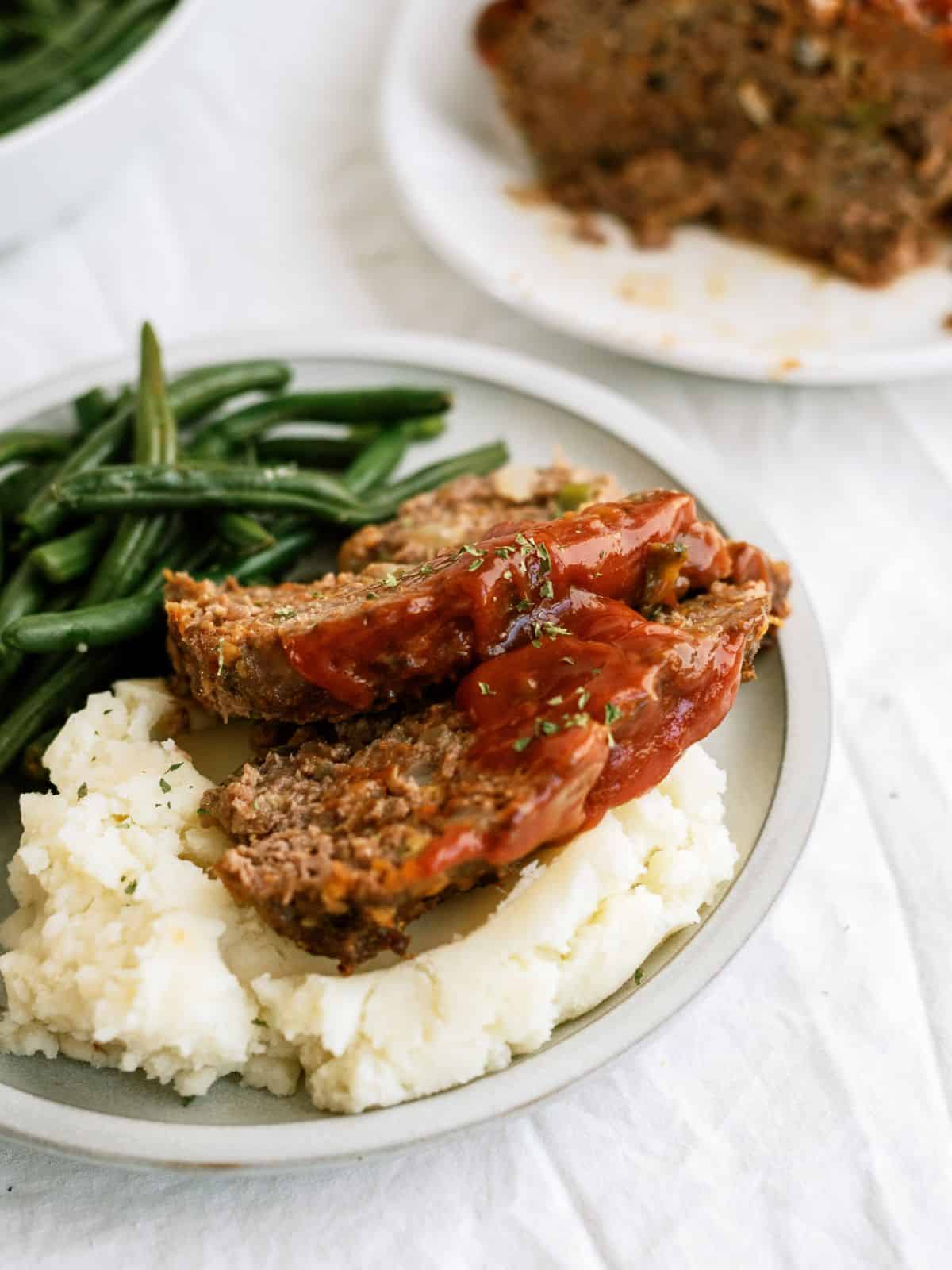 This ground beef dinner recipe is nowhere near complicated to make and will more than satisfy your tastebuds. You can make this copycat restaurant meatloaf recipe for dinner any day of the week, but I love to make it on the weekends so I can just sit there and enjoy it without all the rushing around.
For this ritz cracker meatloaf recipe, all of the ingredients should be super easy to find if you don't already have them right in your pantry ready to go. This is also what I love about this recipe, you don't need to add much to your grocery list, making it a super budget-friendly recipe.
To try more of our copycat Cracker Barrel recipes and other delicious copycat recipes, take a look at our Cracker Barrel Buttermilk Pancakes copycat recipe, Chick-Fil-A grilled chicken cool wraps recipe, and our Instant Pot beef barbacoa Chipotle copycat recipe. Each recipe is from my favorite restaurant and is equally delicious!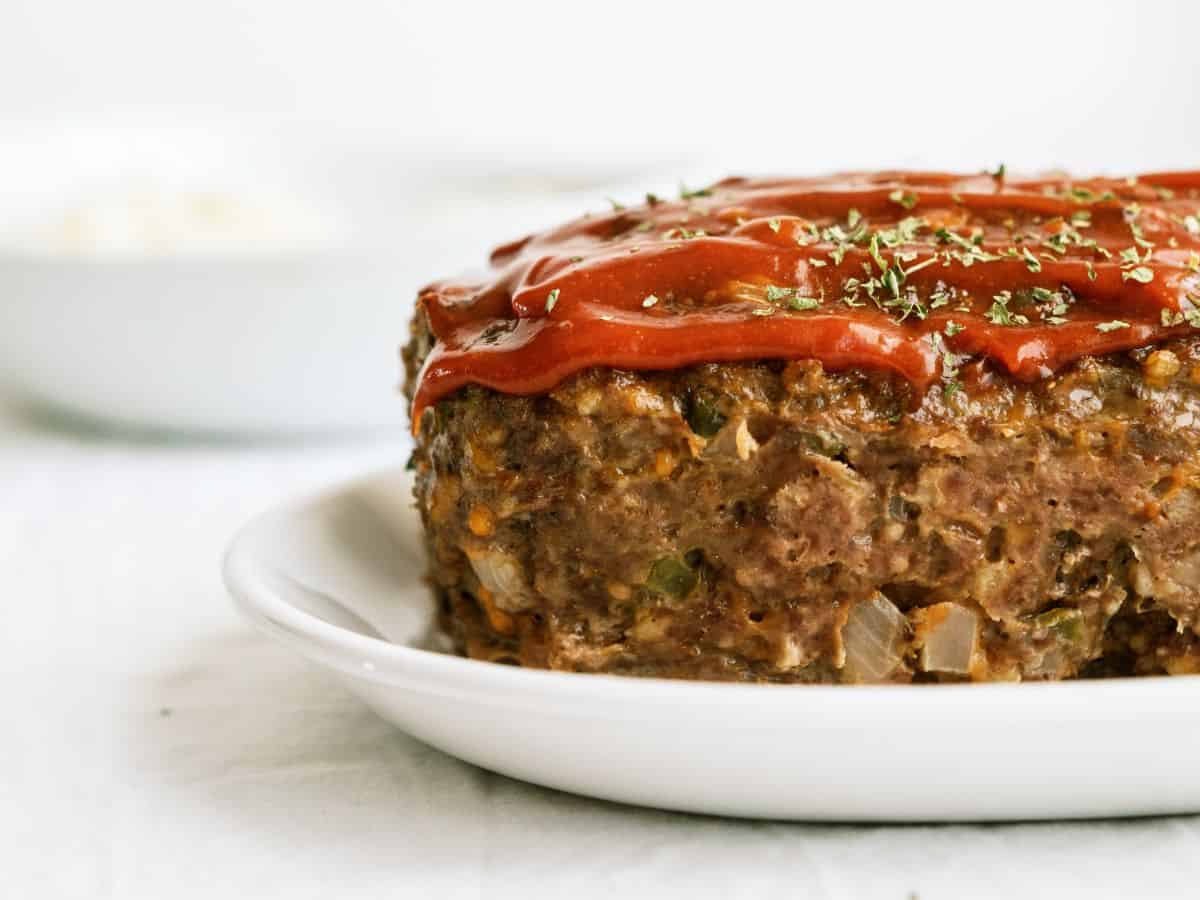 Ingredients You Need to Make Our Cracker Barrel Meatloaf Copycat Recipe:
Olive oil
Green bell pepper, finely diced
Sweet onion, finely diced
Lean ground beef
Ritz crackers, crushed
Eggs
Shredded sharp cheddar cheese
Milk
Salt
Ground black pepper
Garlic salt
Ketchup
Brown sugar
Yellow mustard
How To Make Our Cracker Barrel Meatloaf Copycat Recipe: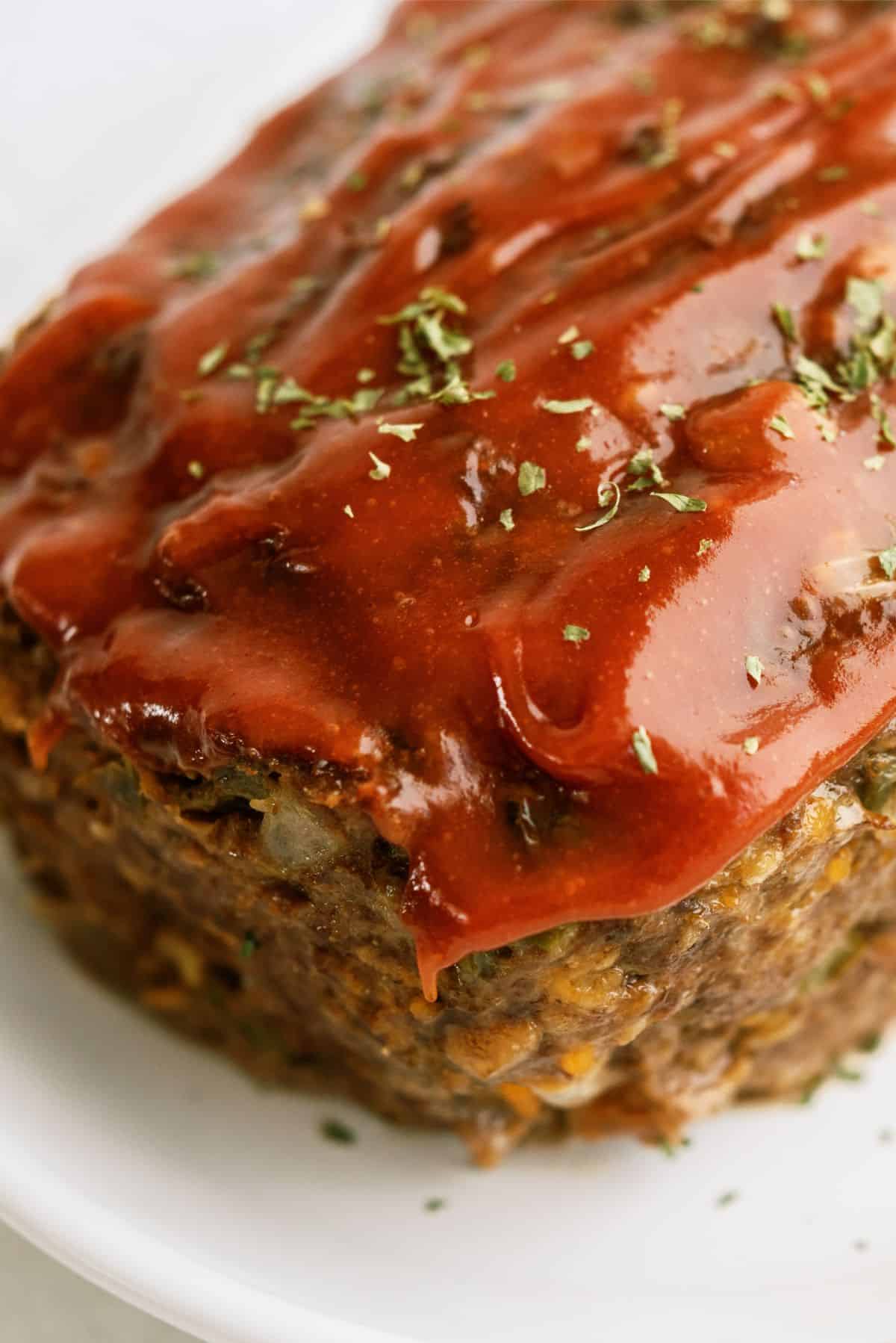 To start, preheat the oven to 350 degrees.
Then get out your loaf fan and spray it with nonstick cooking spray and set it aside.
Then in a medium-sized skillet, heat the olive oil over medium heat.
After the oil is warm, add in the finely diced green bell pepper and sweet onion and saute them for a few minutes until they are tender.
Place the sauteed peppers and onions in a small bowl and set them aside while they cool.
Next, in a large mixing bowl, combine the ground beef, crushed Ritz crackers, eggs, cheddar cheese, sauteed peppers and onions, milk, salt, ground black pepper, and garlic salt together.
Use a wooden spatula (or your hands if you'd like) to mix everything together well, but do not over mix the meat mixture as this is how you get dryer, tougher meatloaf.
Once everything is mixed well, gently place the meat mixture into the prepared loaf pan and press it into the pan evenly.
Place the loaf pan in the oven and let it bake for 30 minutes.
While the meatloaf is baking, in a small mixing bowl, combine the brown sugar, ketchup, and yellow mustard together. Mix it all until it is all well combined.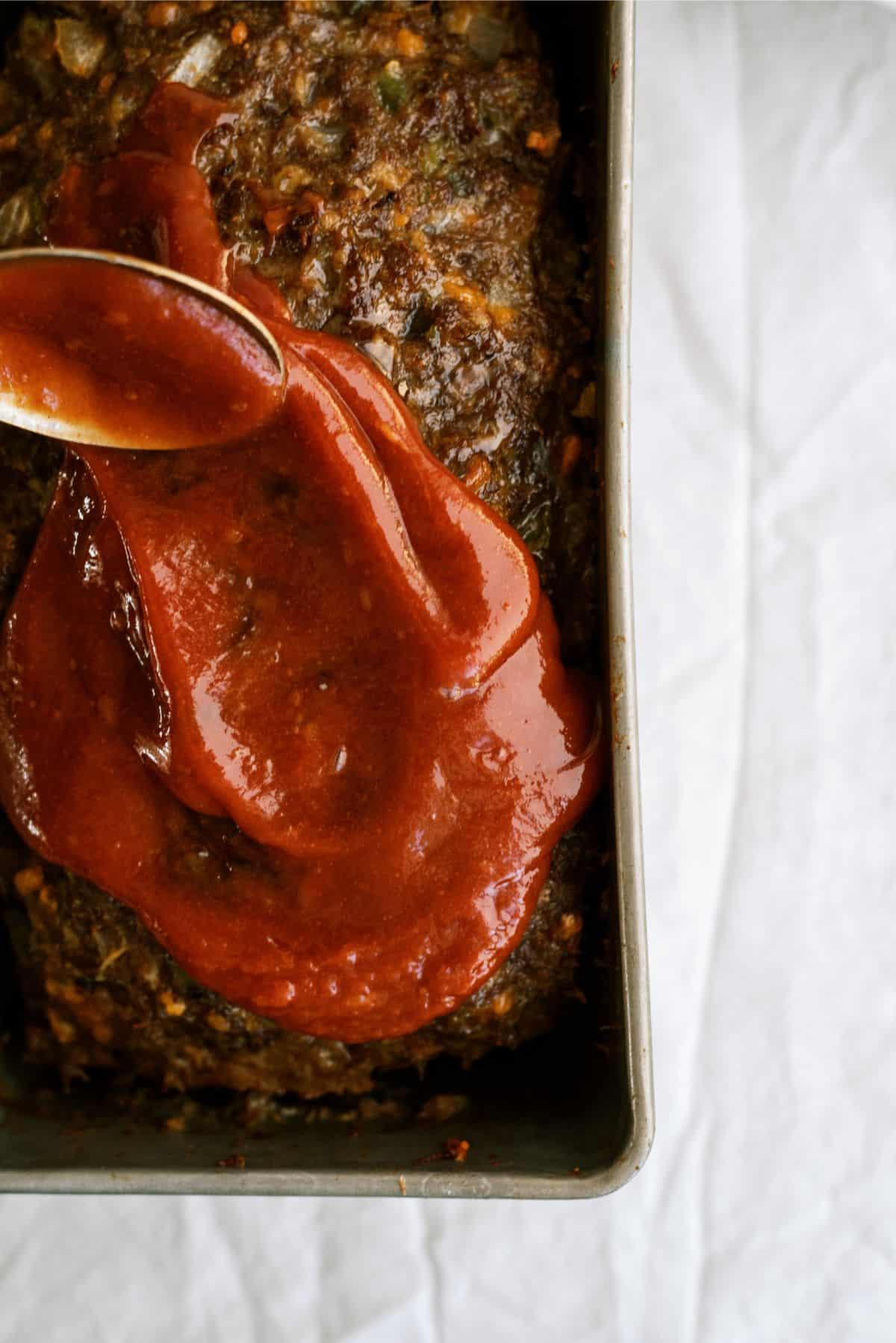 After 30 minutes, remove the meatloaf from the oven and spread the ketchup mixture over top of the meatloaf and then return it to the oven and let it cook for another 30-40 minutes or until the meatloaf is cooked all the way through.
Check out the Food Networks way to check for the internal temperature of the meatloaf if you are unsure how!
Once the meatloaf is done cooking, remove it from the oven and let it sit and rest for about 10 minutes.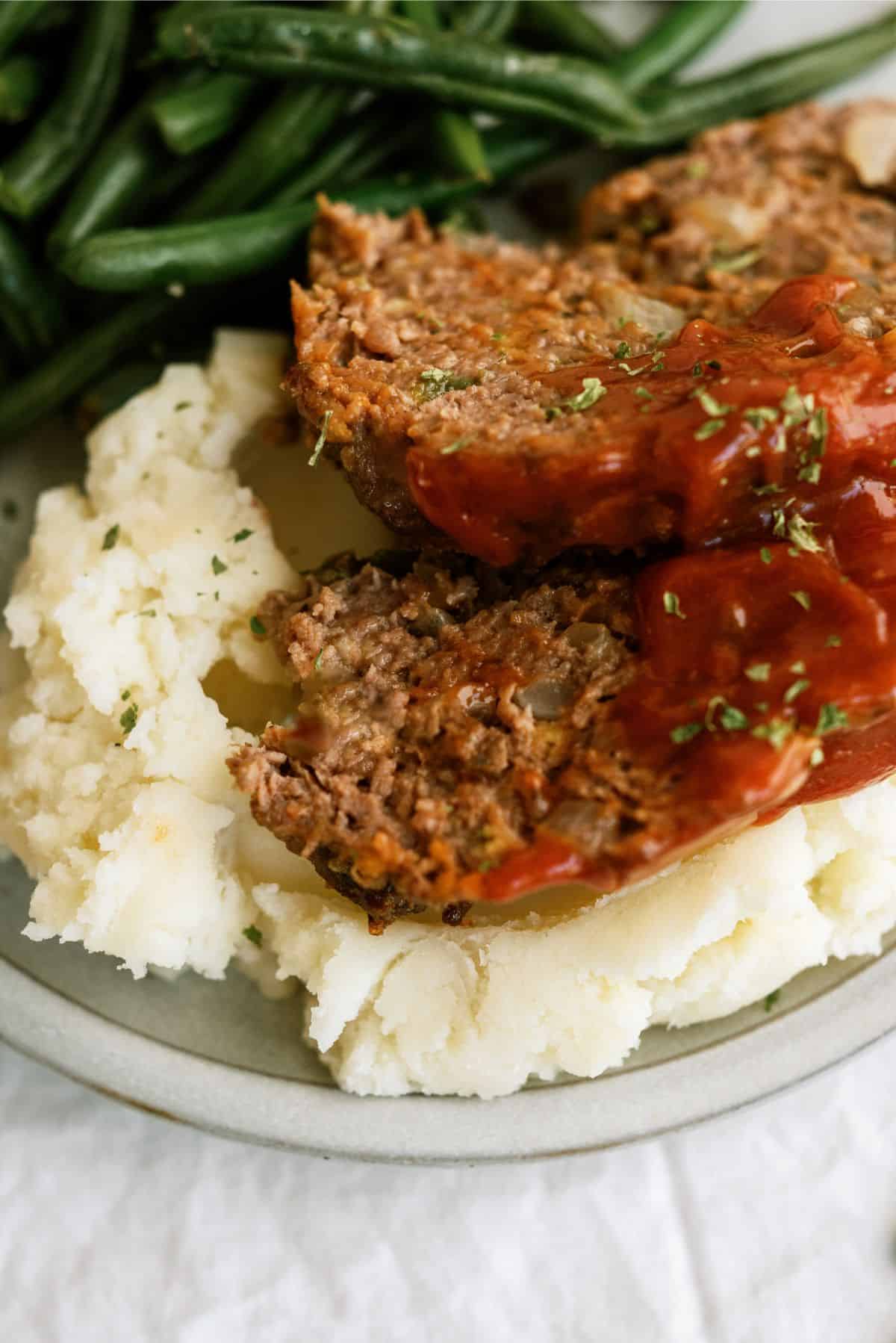 Then simply slice it up, and serve it with your favorite sides!
To Make This Ritz Cracker Meatloaf Recipe You Will Need:
Medium skillet (THIS one works great!)
Large mixing bowl
Wooden spatula
Knife and cutting board