This Honey BBQ meatloaf of one delicious meatloaf recipe. Try making the best meatloaf recipe tonight. It is a perfectly moist and flavorful meatloaf recipe with oats, spicy brown mustard, BBQ sauce, and more!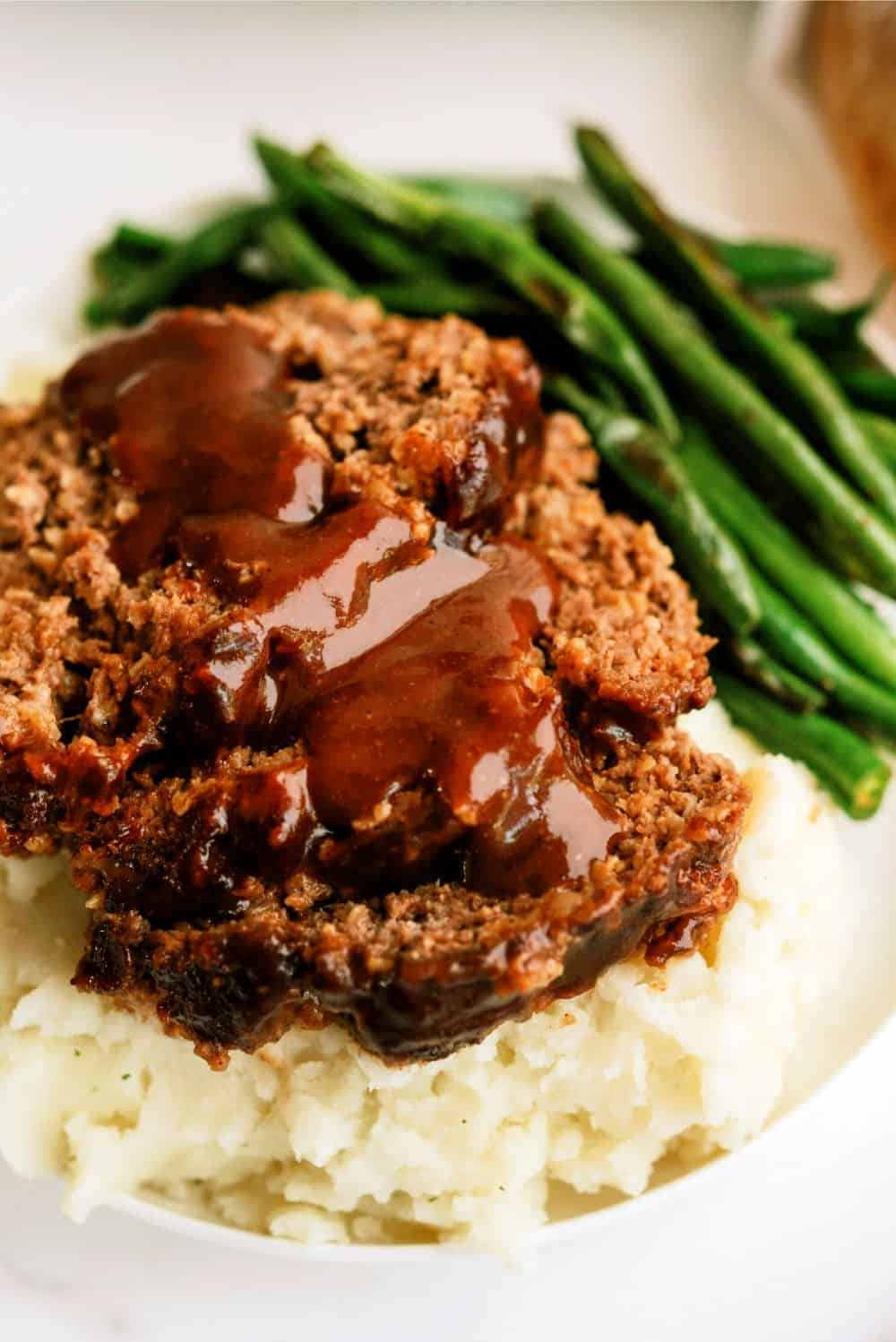 Honestly, in my option meatloaf does not get enough hype, but this Honey BBQ Meatloaf will change that.
It has favorite family dinner potential written all over it!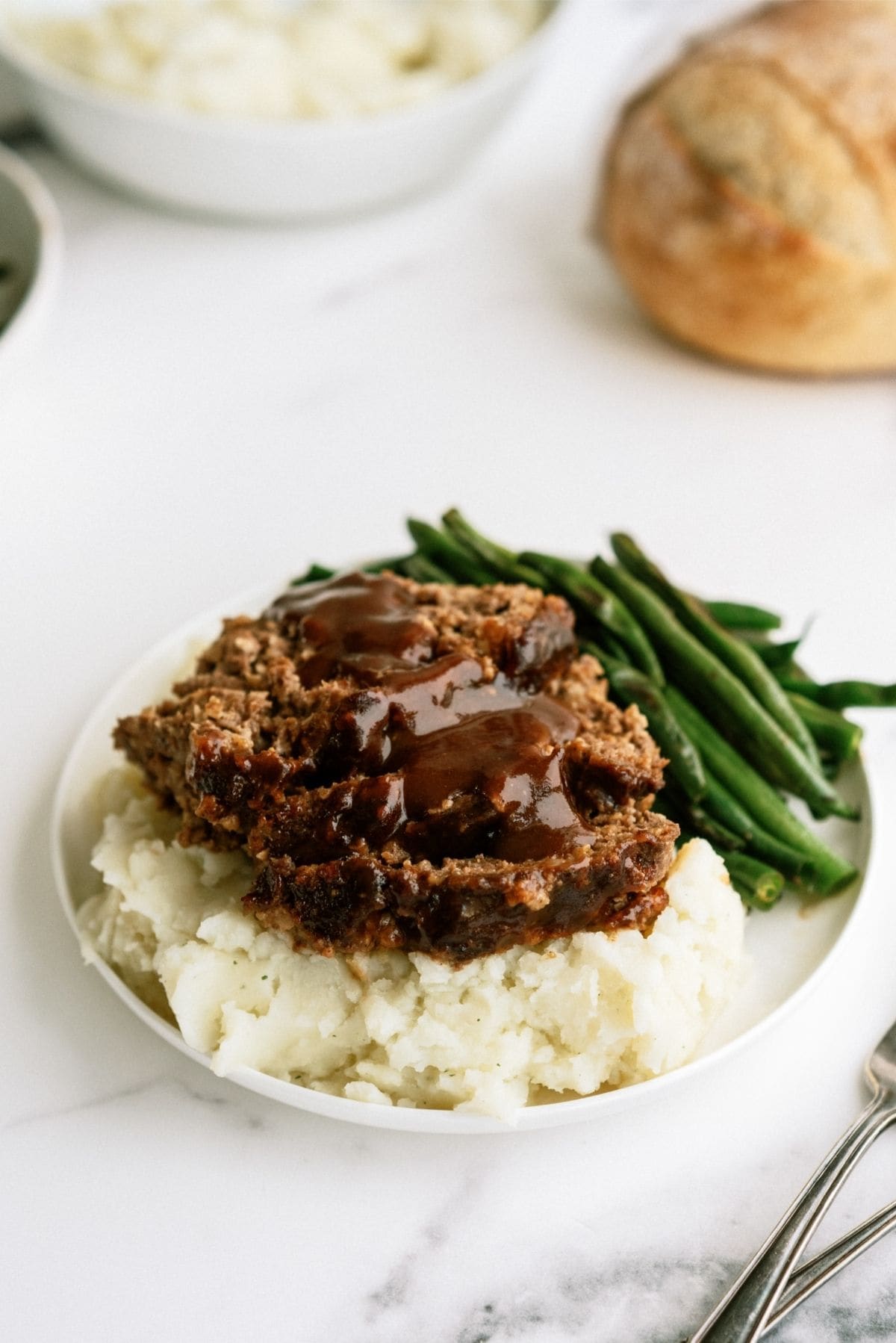 Meatloaf is a wonderfully hearty meal that you can make plain or fancy! You can also make it gluten-free and not lose flavor.
I like to make meatloaf as an easy and tasty Sunday dinner meal, but you can make it whenever because it is super simple to make! Plus there isn't a lot of crazy ingredients, so chances are you already have what you need at home.
You can also make this honey BBQ meatloaf into a full blown meal by serving it with some of our garlic parmesan mashed potatoes, honey roasted carrots, and some easy homemade rolls!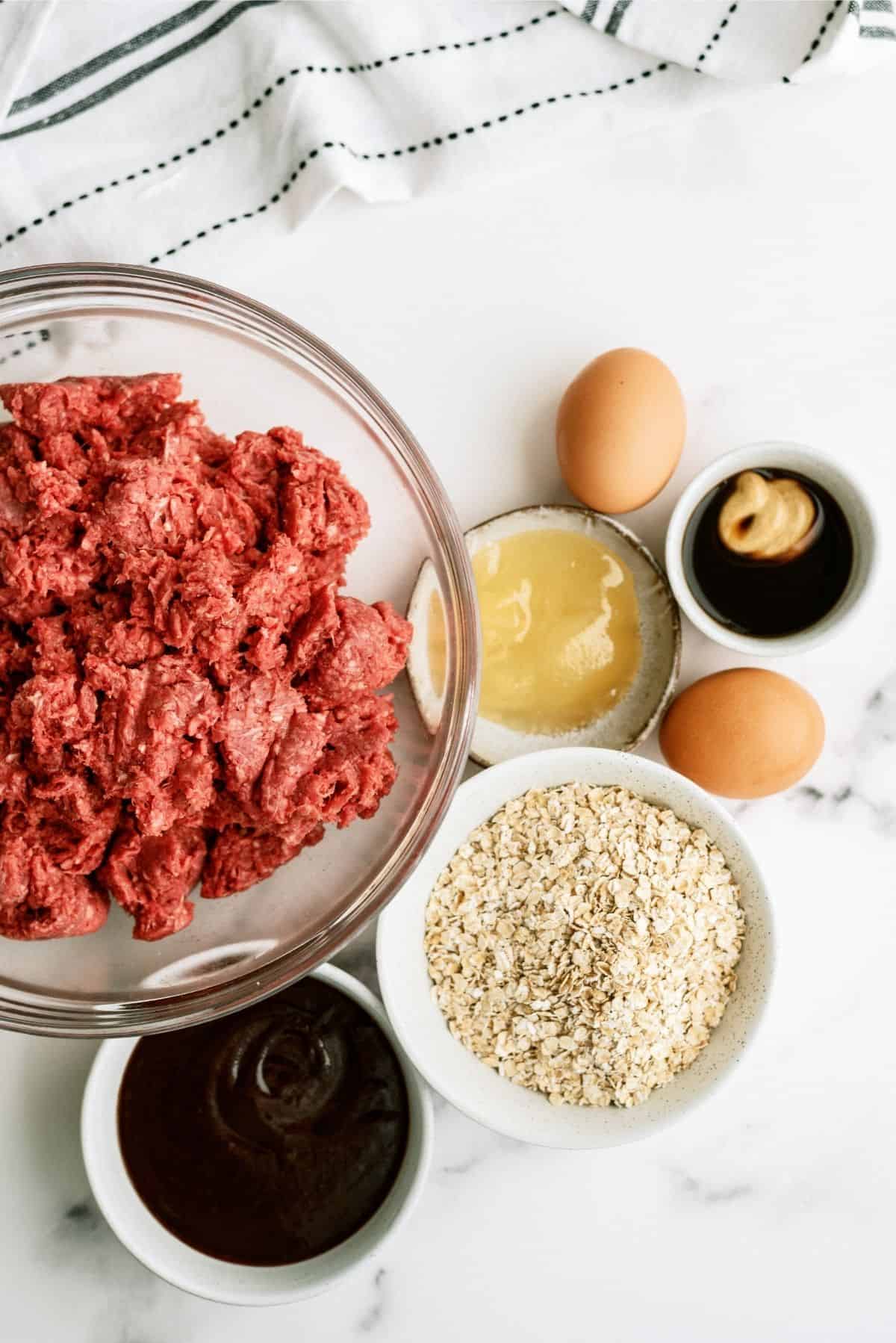 Ingredients Needed For Our Honey BBQ Meatloaf Recipe:
Lean ground beef
Oatmeal
Egg
Worcestershire sauce
Spicy brown mustard
BBQ sauce
Honey
Salt
Pepper
How To Make Our Honey BBQ Meatloaf Recipe:
When you are ready to begin making dinner, turn the oven on to 350 degrees and let it preheat.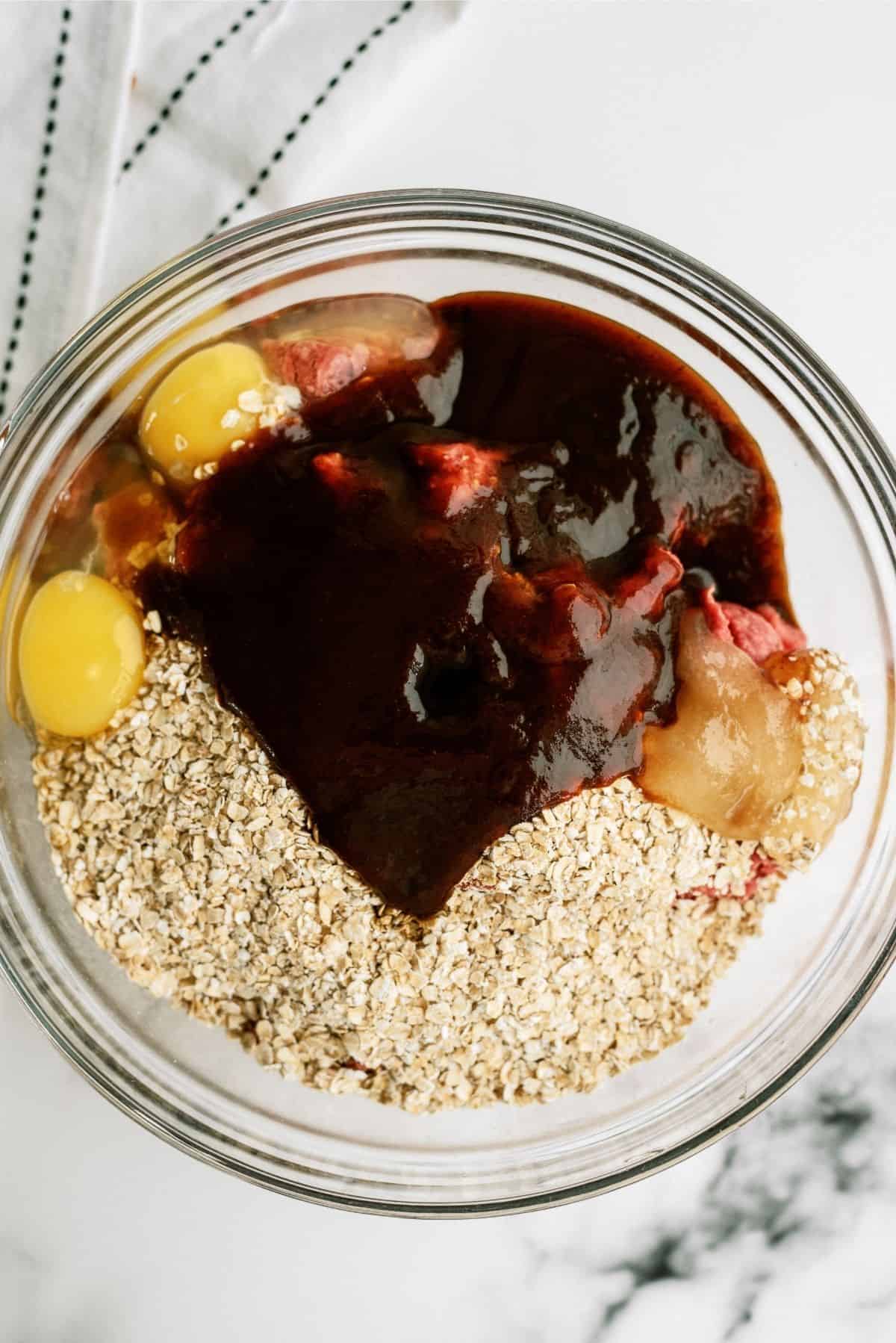 Then using a large mixing bowl, mix together the ground beef, oatmeal, eggs, Worcestershire sauce, spicy brown mustard, BBQ sauce, honey, salt, and pepper.
PRO TIP: We've found that the easiest way to mix the meatloaf meat well, to make sure the seasoning is completely distributed, is to do it by hand.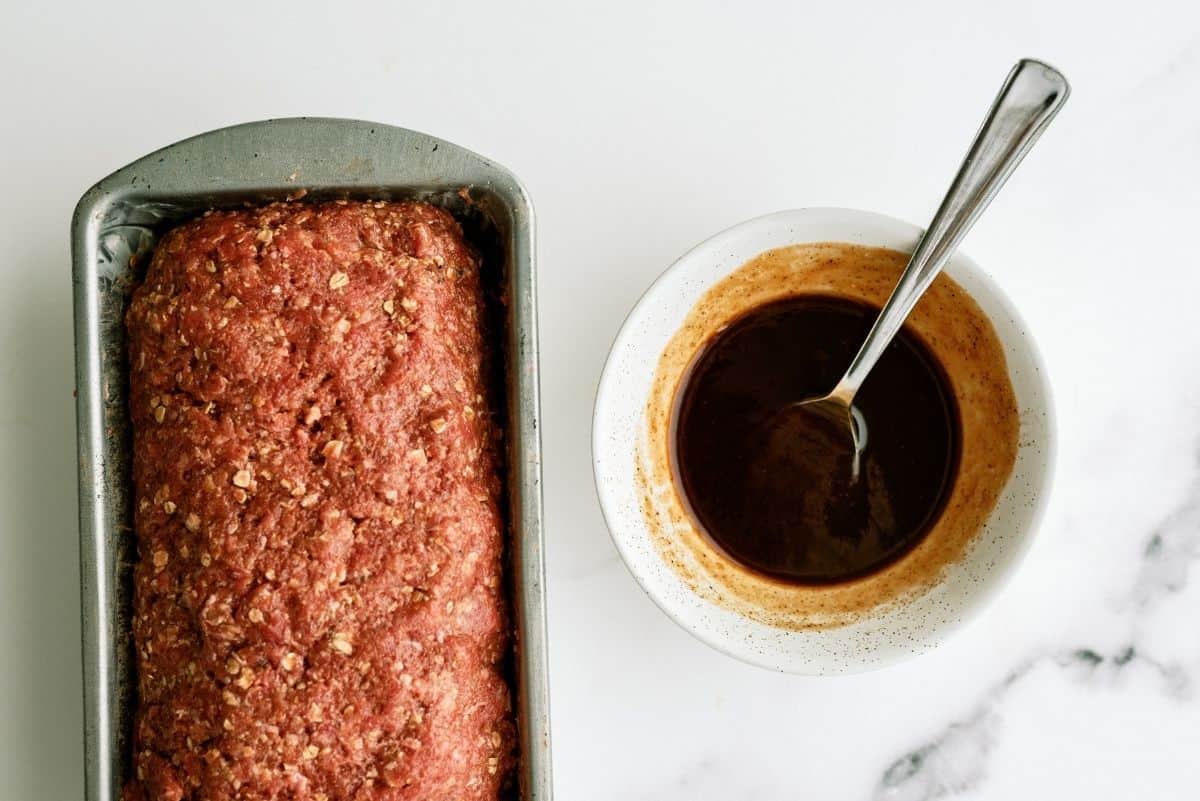 After it is all mixed together form the meat into a large mound and place it into a metal loaf pan that has been prepared with nonstick cooking spray.
Before placing the meatloaf in the oven, use a small bowl and mix together the BBQ sauce, honey, and Worcestershire sauce to make the topping for the meatloaf.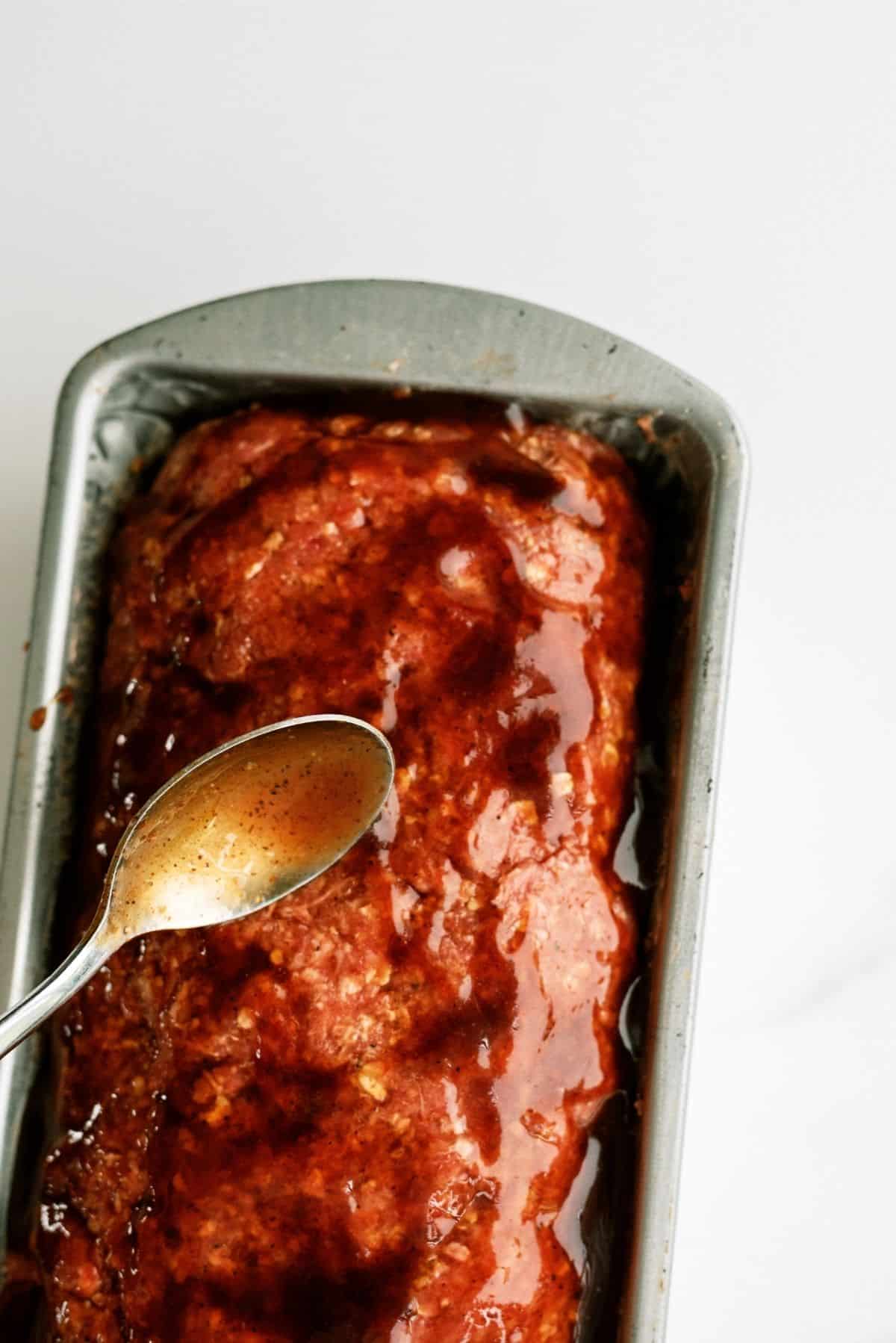 Spread, half of the topping on the loaf and save the rest for serving with the meatloaf after it's done baking.
Then place the meatloaf pan in the oven uncovered and bake it for 50-60 minutes or until it is cooked all the way through.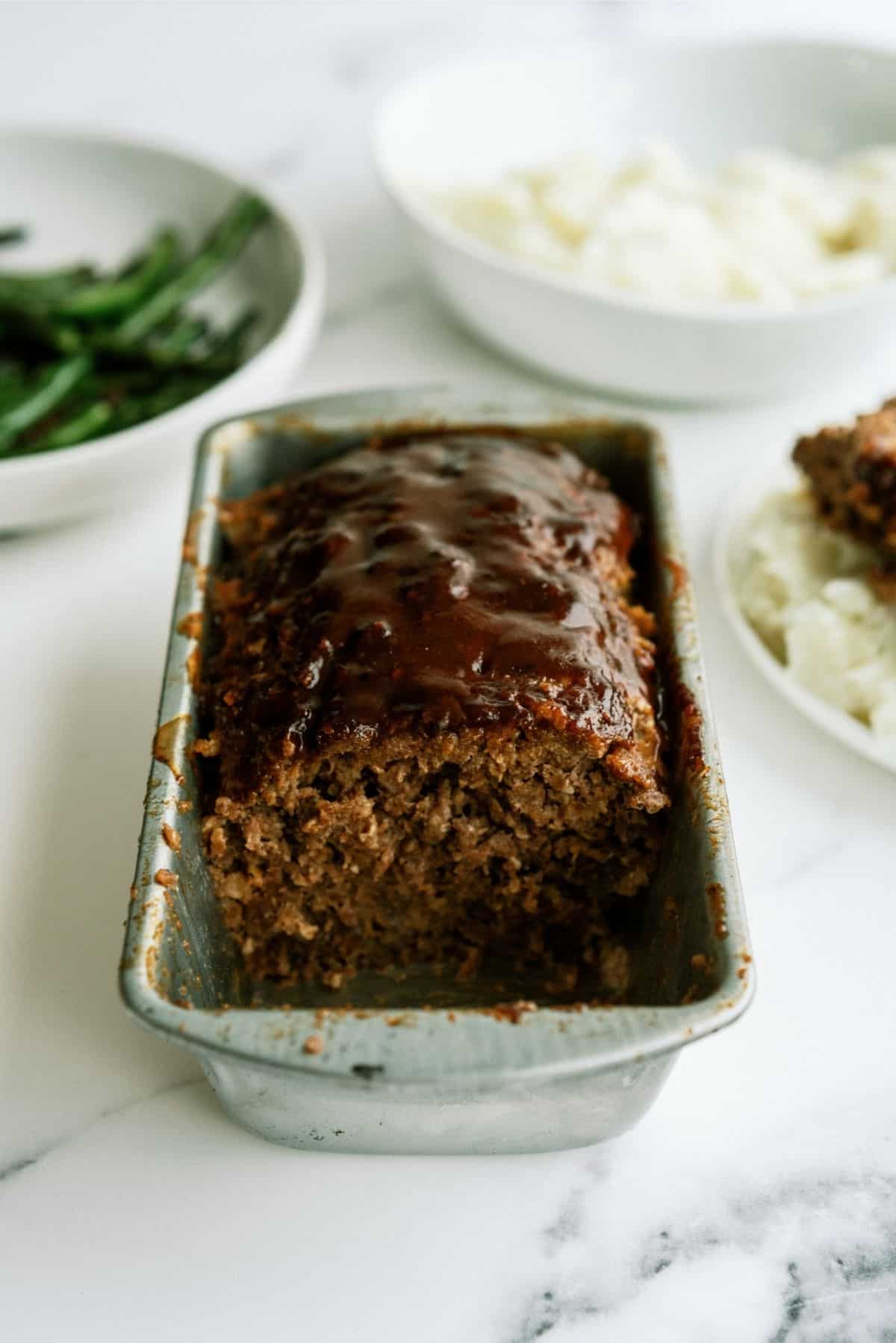 Once it is done, remove the honey BBQ meatloaf from the pan and let it cool for 5 minutes and then slice it and serve it with the remaining honey BBQ topping.
To Make The Best Meatloaf Recipe Ever You Will Need:
Large mixing bowl
Small mixing bowl
Loaf pan (THIS is a wonderful one!)
Nonstick cooking spray