While the Texas Roadhouse recipe has never been released, this is the best Texas Roadhouse rolls copycat recipe you are going to find! They have the delicious slightly sweet taste and perfectly airy inside that everyone loves.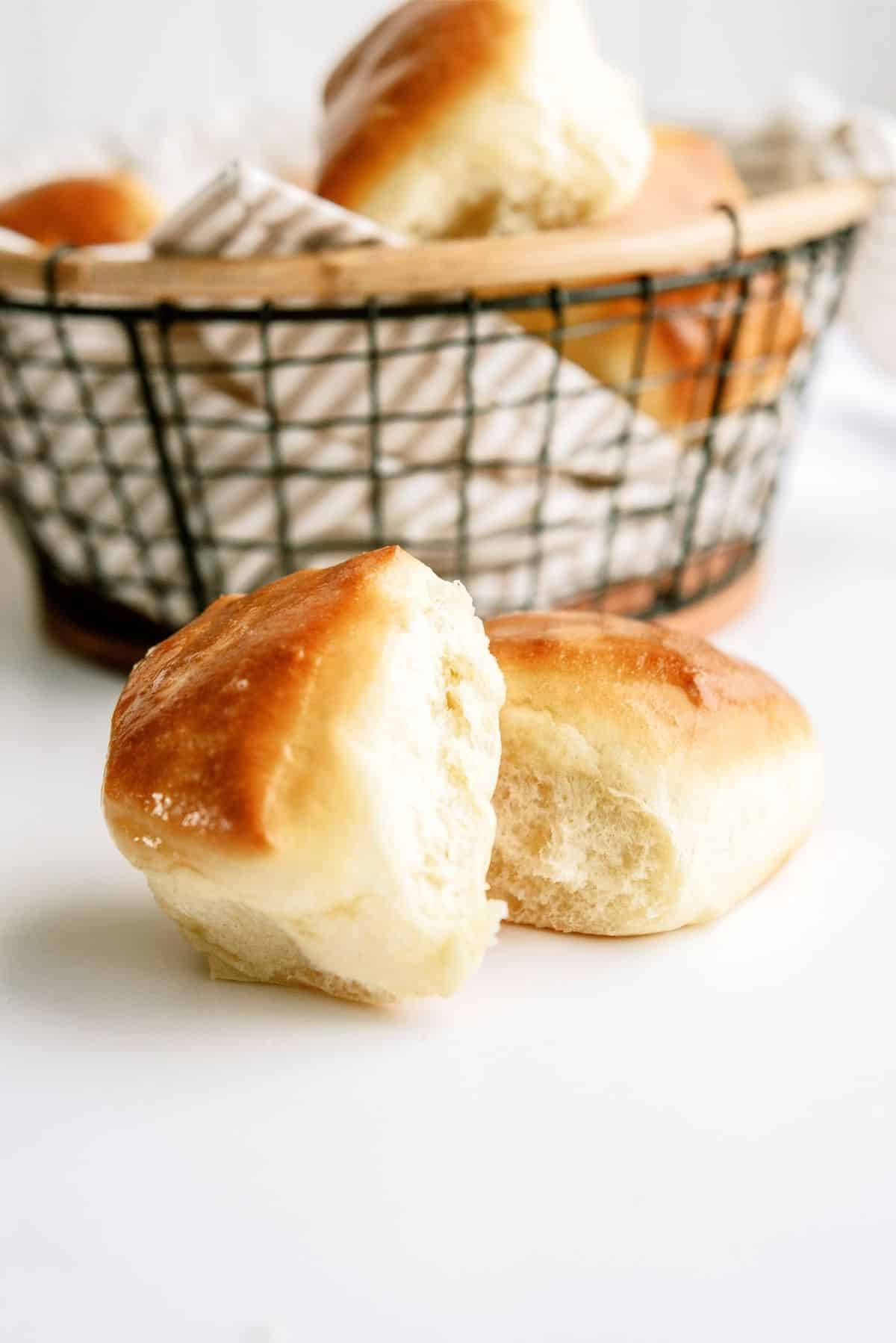 If you want to enjoy the delicious rolls from Texas Roadhouse, then look no further, you've found the best Texas Roadhouse rolls copycat recipe. While the Texas Roadhouse rolls ingredients list has never been released to the public, once you take a bite of these delicious rolls you feel like you're sitting in your favorite booth.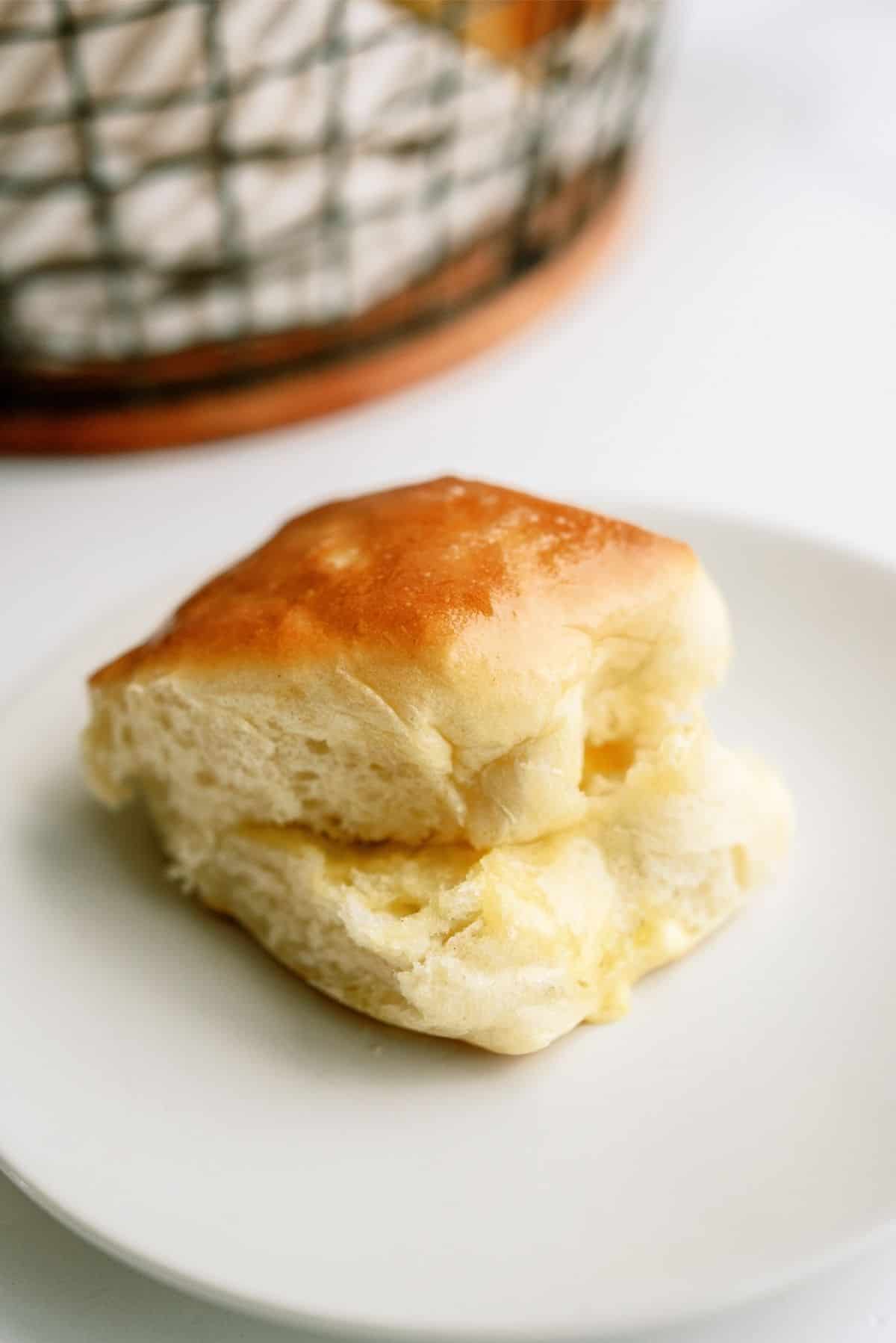 Every time we go out to eat there I always wonder how to make Texas Roadhouse rolls at home so I can indulge without having to ACTUALLY go there. Let me tell you, going out to dinner sounds like fun and games until you get around to loading everyone up and then hoping they all behave. Haha.
When I do get around to making these delicious little devils, I tend to double the batch so I can freeze the other half for later! And then just quickly make up our amazing cinnamon honey butter recipe, and then get down to business, aka eating and enjoying the sweet and delicious rolls.
If you love rolls as much as I do, then make sure to try out our homemade Lion House rolls or 30 minute homemade rolls next time. You can never go wrong with rolls as a side for dinner.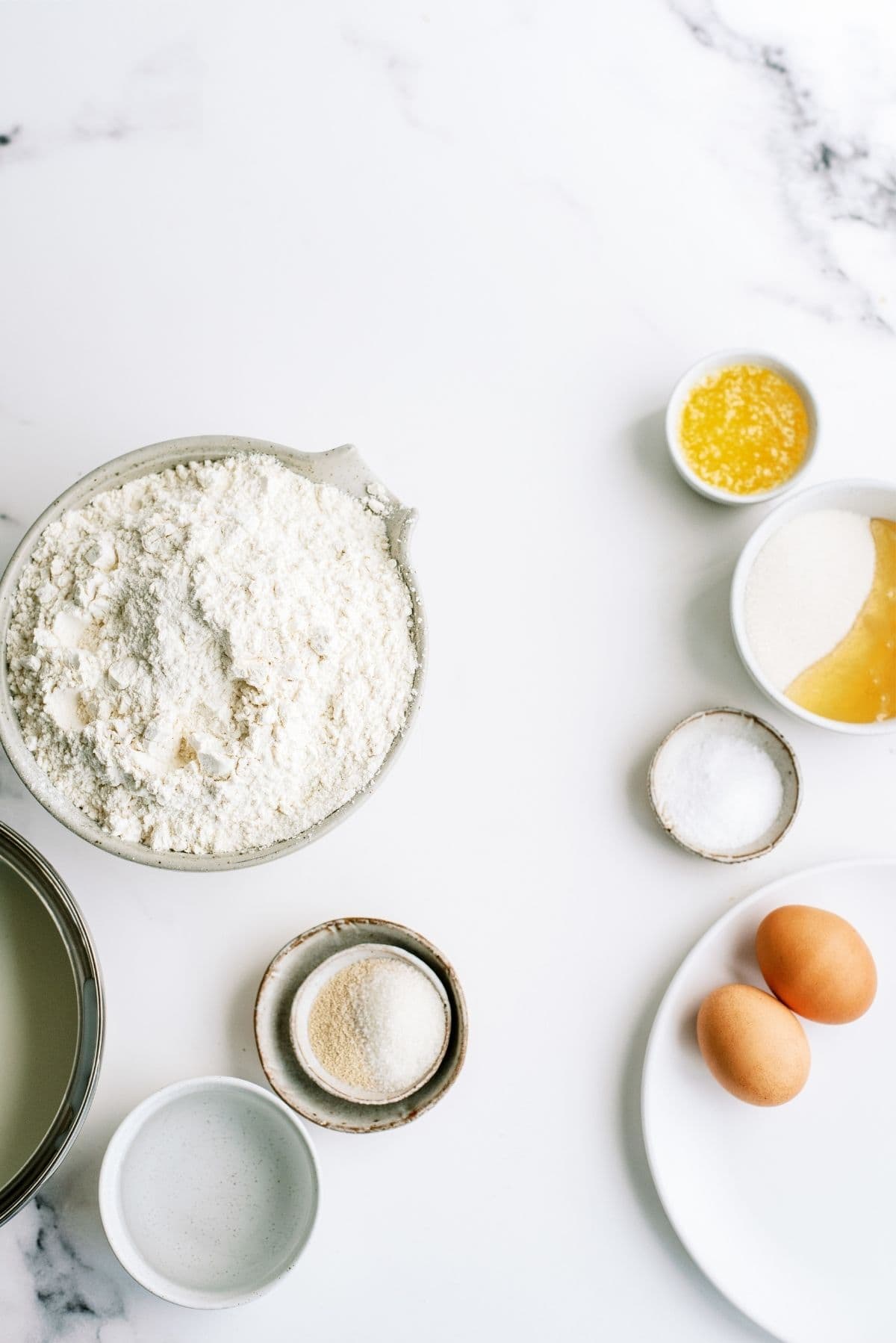 Ingredients You Need to For Our Texas Roadhouse Rolls Copycat Recipe:
Active dry yeast
Sugar
Warm water
Milk, scaled and cooked to room temperature
Butter
Honey
Eggs, room temperature
Salt
All purpose flour
How To Make Our Texas Roadhouse Rolls Copycat Recipe:
Get out your stand mixer and add in the active dry yeast, 1 teaspoon of sugar, and the warm water.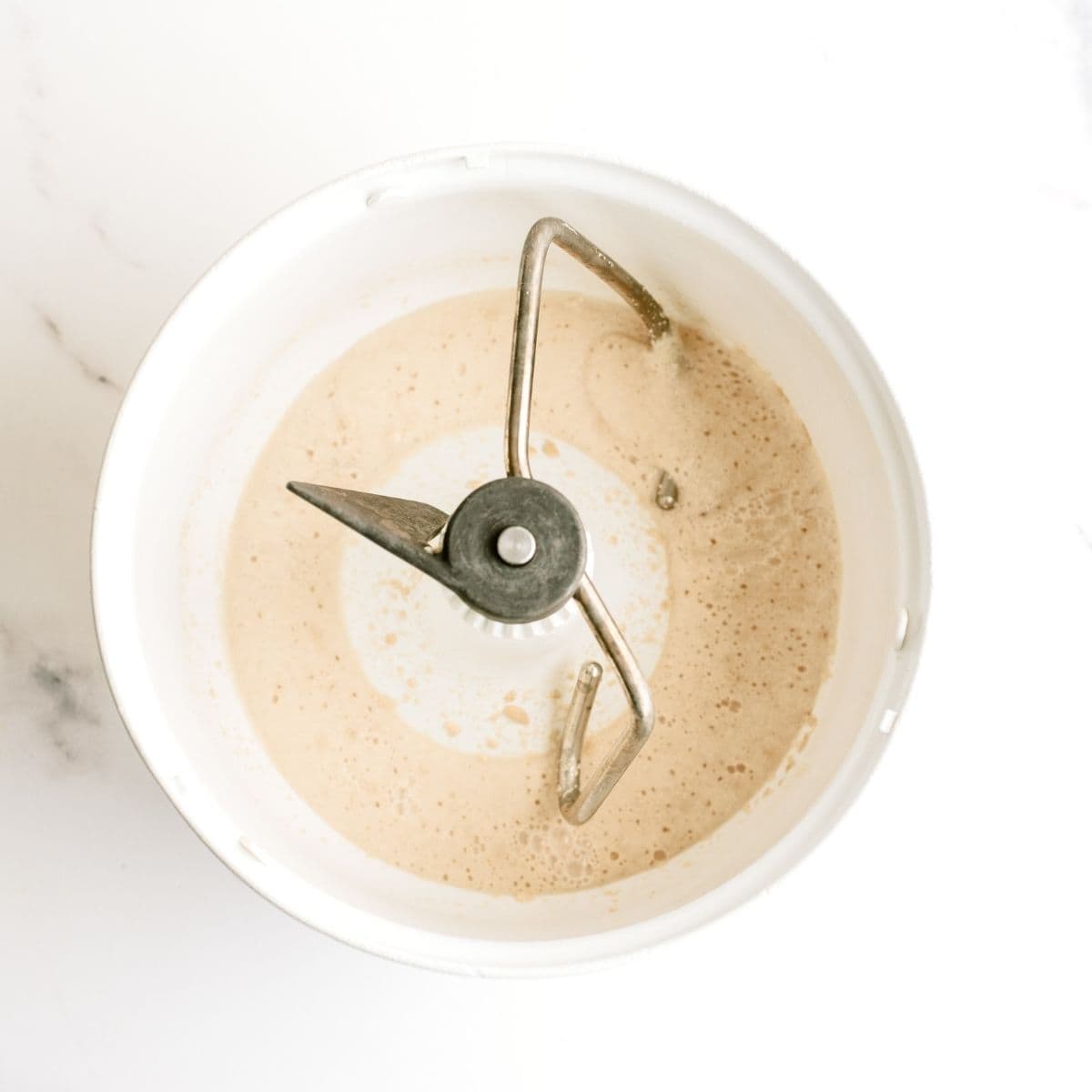 Mix it all together and then let it sit for about 10 minutes until it becomes frothy.
Now spray a medium sized bowl with nonstick cooking spray or lightly grease it with vegetable oil and set it aside for later to place the dough in.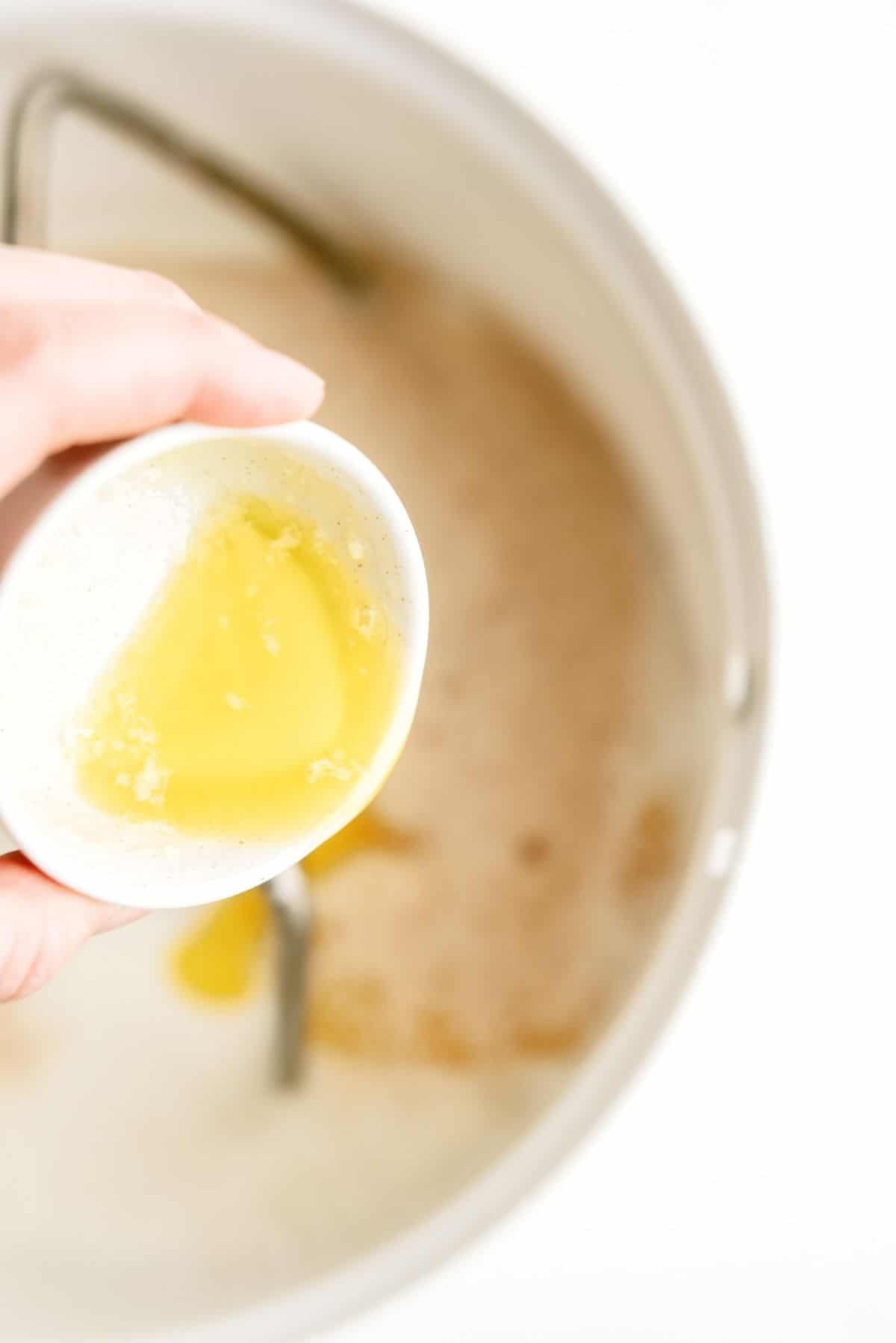 Next add the scaled milk, melted butter, honey, eggs, sugar, and salt and turn the mixer on with the dough hook and let it mix for about 1 minute.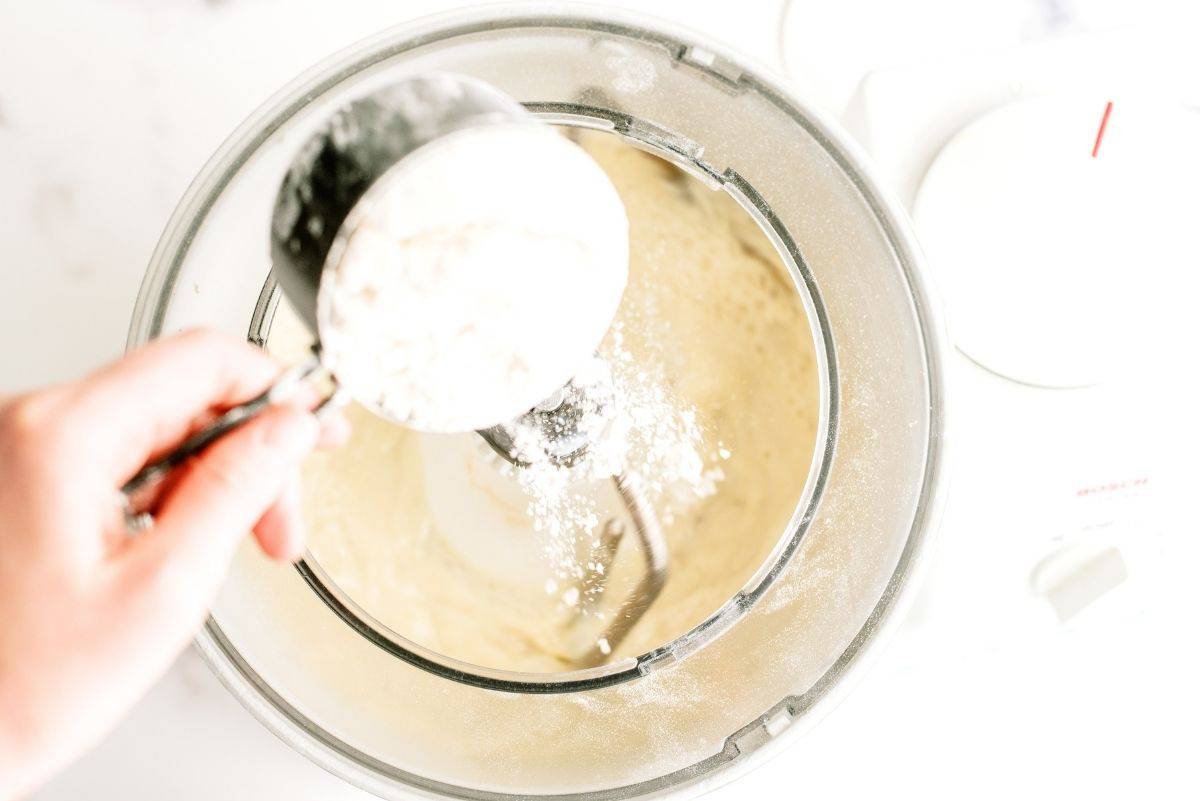 After that's begun to mix, stop the mixer and add in one cup of flour at a time, mixing in between each cup.
You will need to add anywhere between 6-8 cups of flour. This will vary based on the humidity where you live.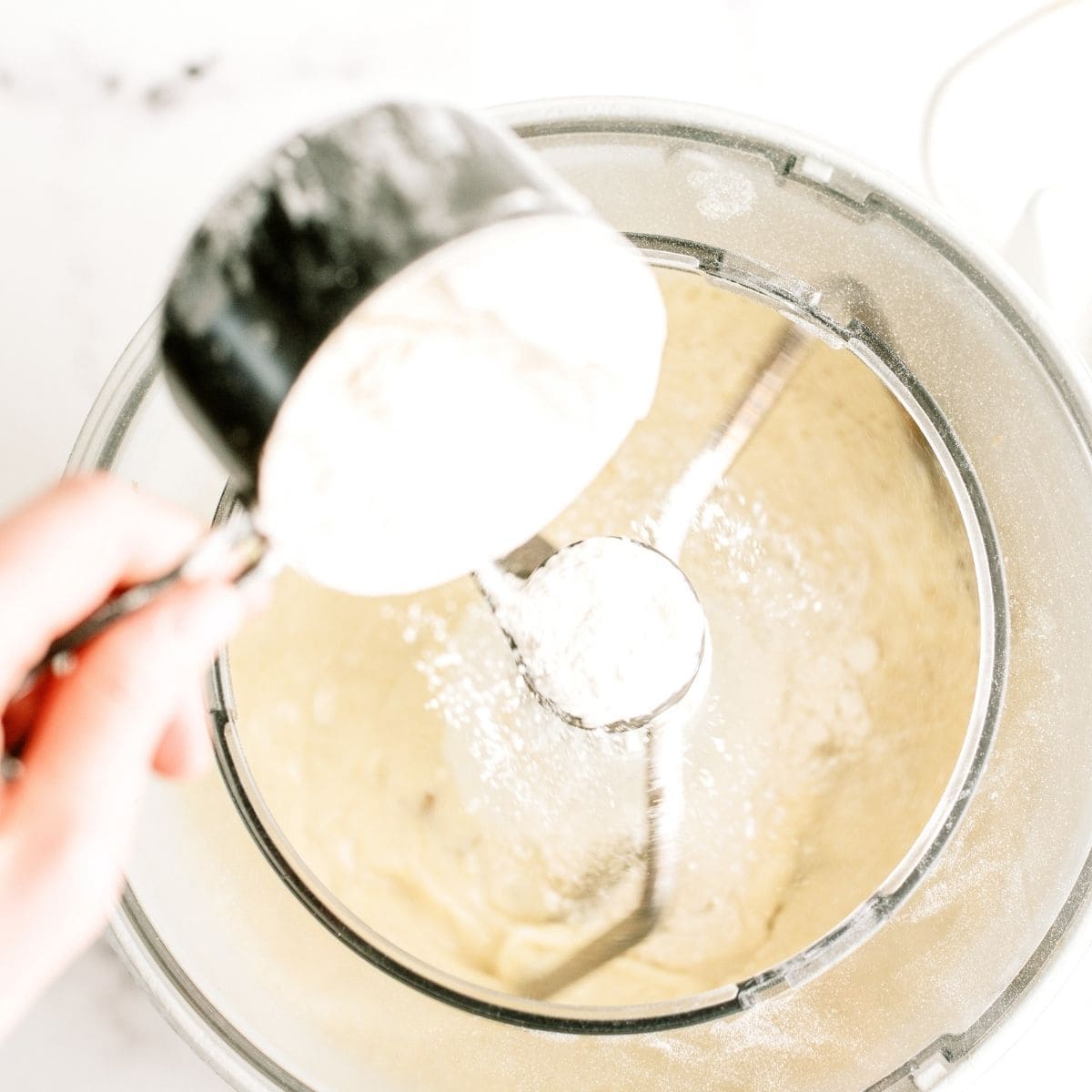 After you've added 6 cups only add ¼ cup of flour at a time until your dough no longer sticks to the sides when it's mixing.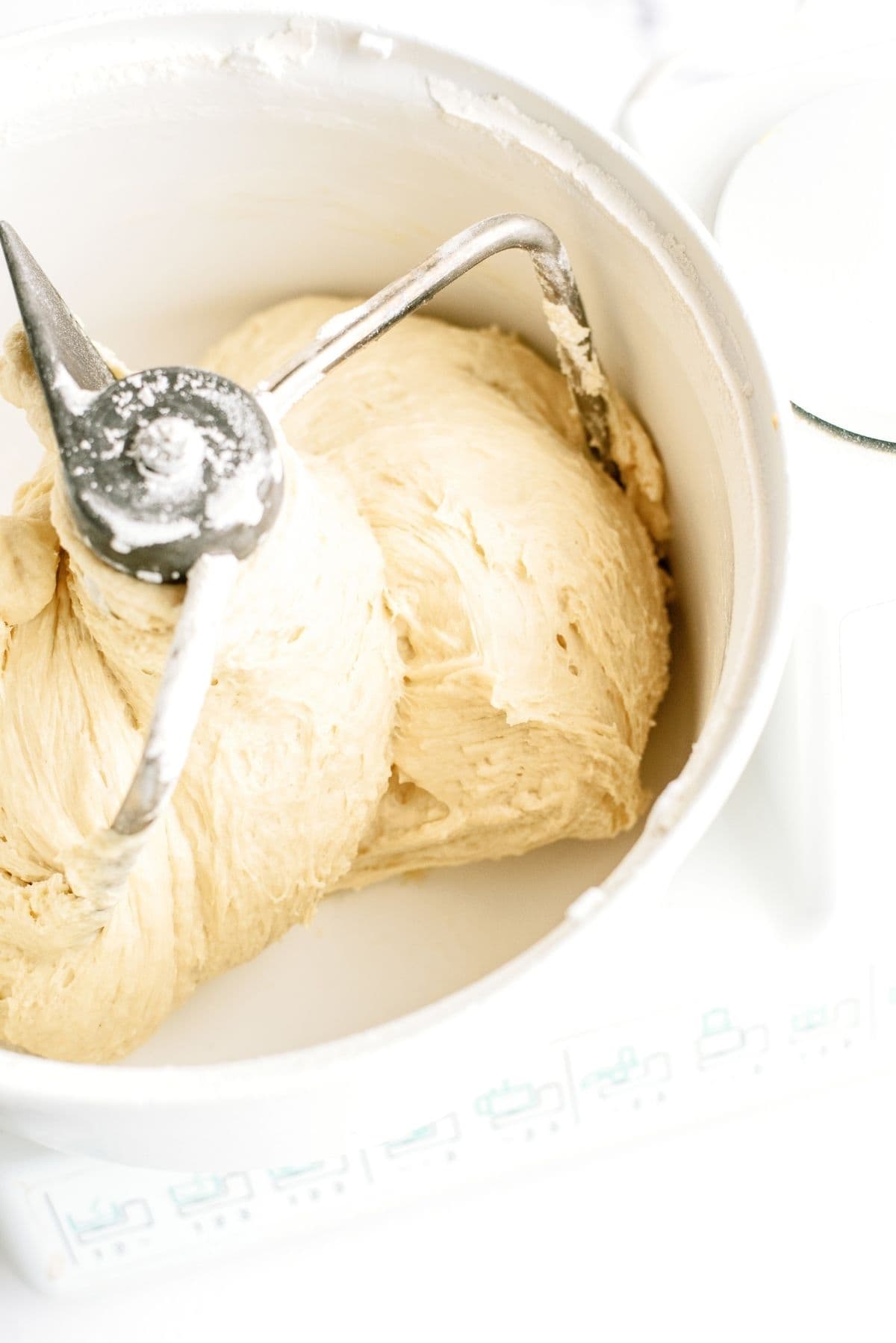 Once you get the right consistency, allow the dough to knead in the mixer with the dough hook for another 4-5 minutes.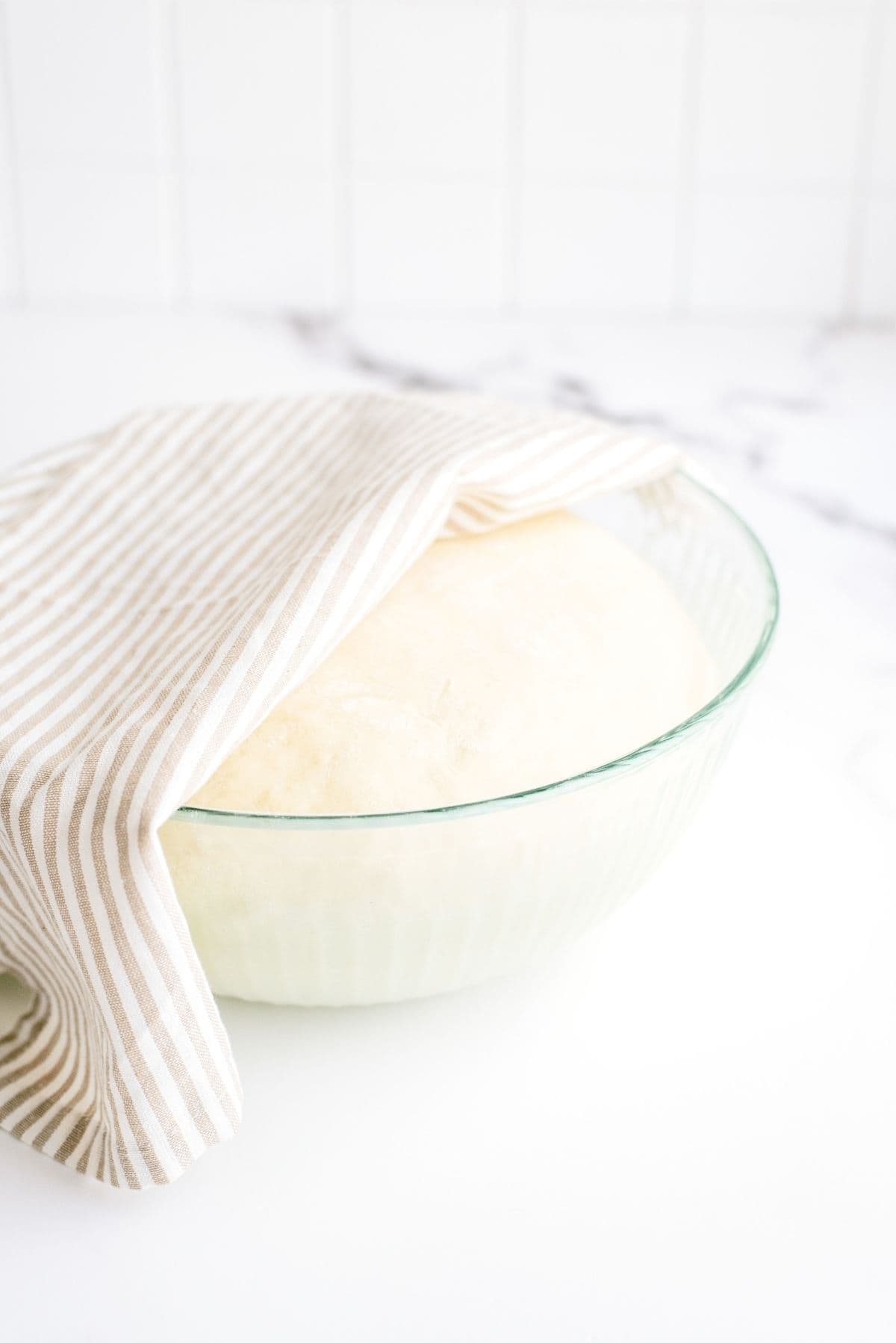 After the dough is done kneading, place the dough in the prepared bowl and then cover it with a clean kitchen towel (slightly dampen your towel if you live in a dry area).
Allow the dough to rise in a warm place until it doubles in size. This will normally take about 45-90 minutes depending on the temperature of the room.
Pro Tip: If you do live in a colder area or keep your house slightly cooler, preheat your oven for 2-3 minutes and then place the bowl in the oven with the light on and then turn the oven off. This will provide added warmth to allow the yeast to grow.
Then spray two baking sheets with nonstick cooking spray and set them aside.
Once the dough has doubled in size, punch it down and turn it out onto a well floured surface./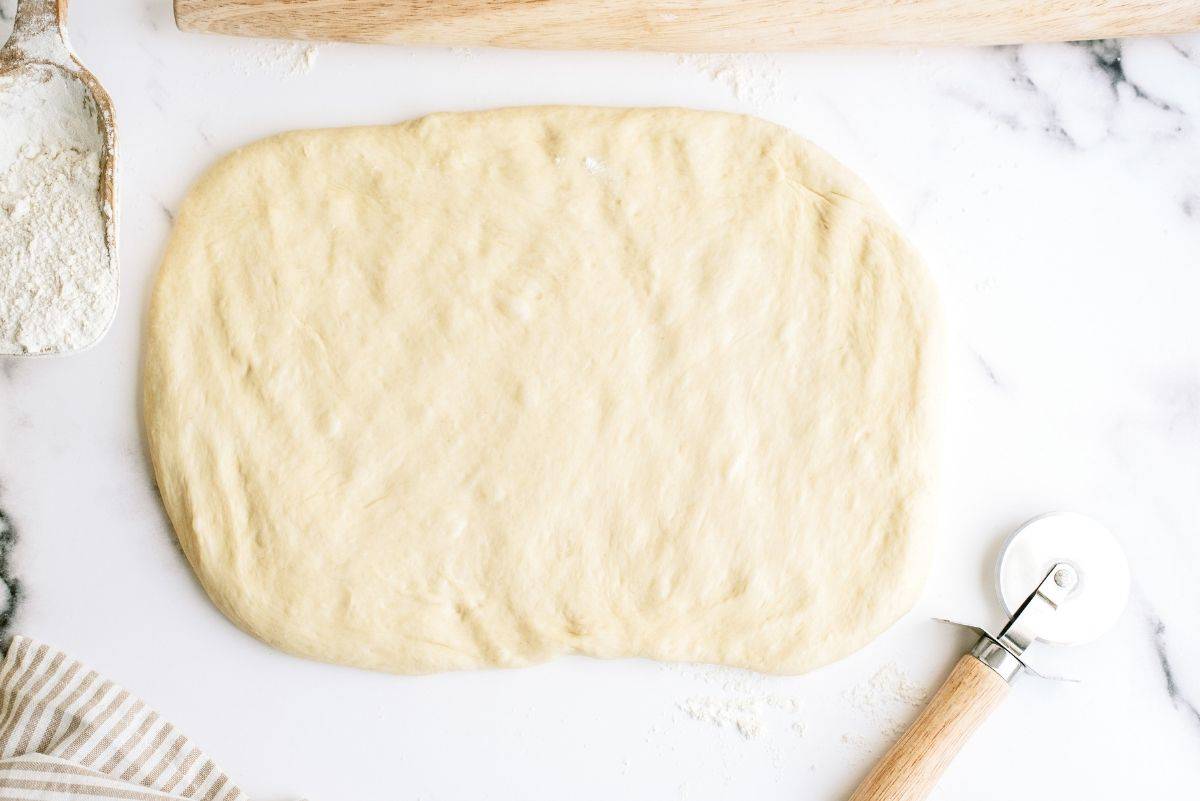 Now take a sharp knife and divide the dough into 2 sections and then roll the dough out into a rectangle shape that is about ½ inch thick.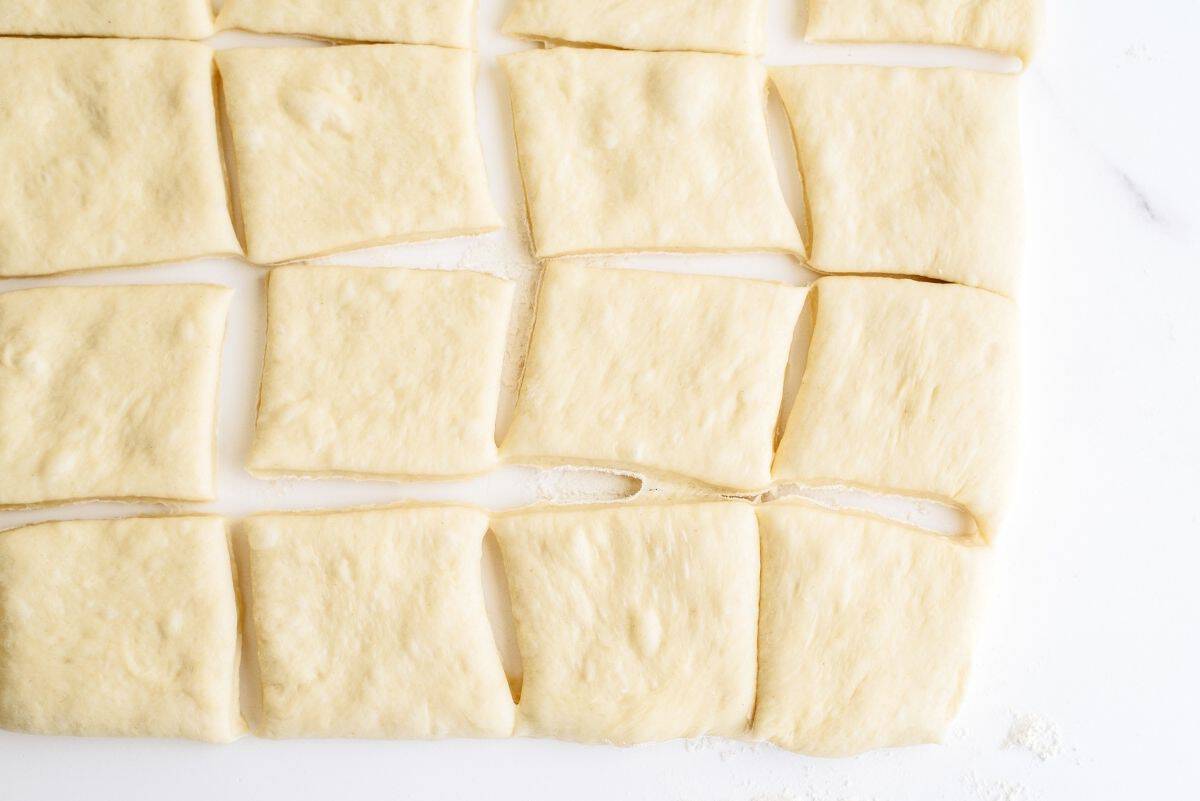 Now cut the rectangle into 15-16 square or rectangle pieces using a knife or pizza cutter.
Then repeat the same steps with the other half of the dough giving you about 30-32 rolls.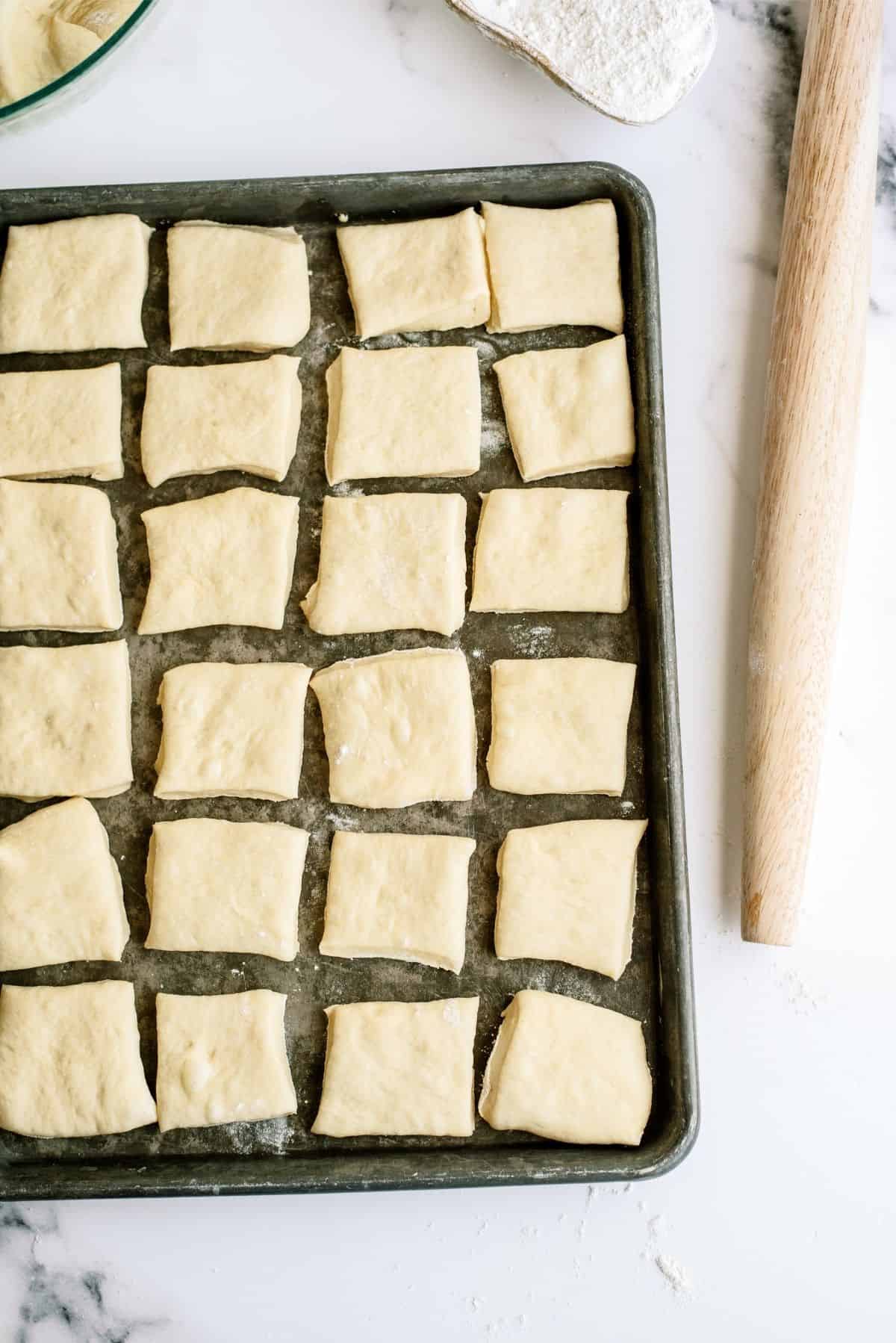 After the rolls are cut, place them on the prepared baking sheets and then cover them with a clean kitchen towl and let them double in size. Give the dough about 30-60 minutes to rise.
While the dough is rising, preheat the oven to 350 degrees.
Once the rolls have doubled in size, bake the rolls in the oven for 12-18 minutes or until they are golden brown.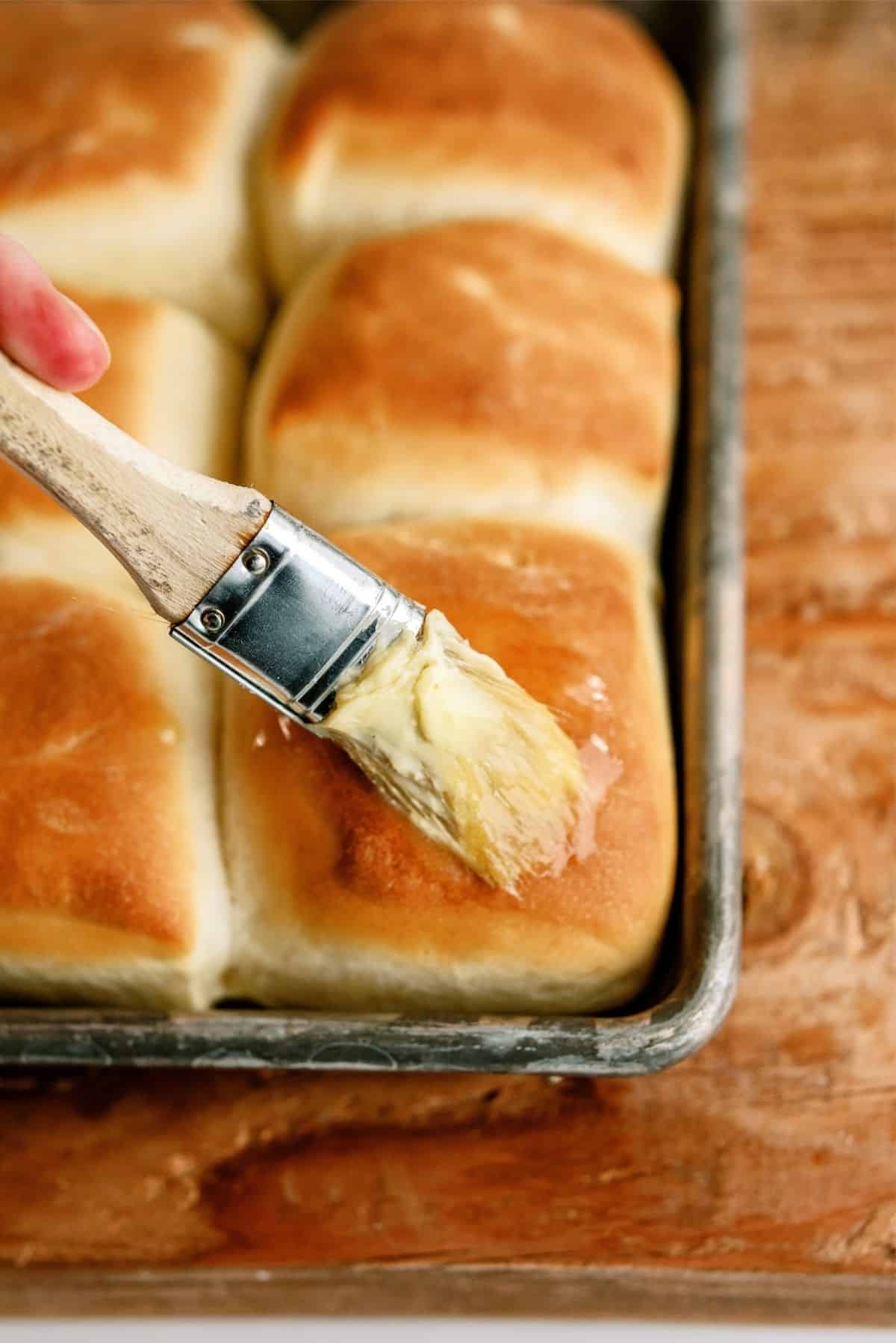 Immediately after removing the rolls from the oven, brush them with melted butter.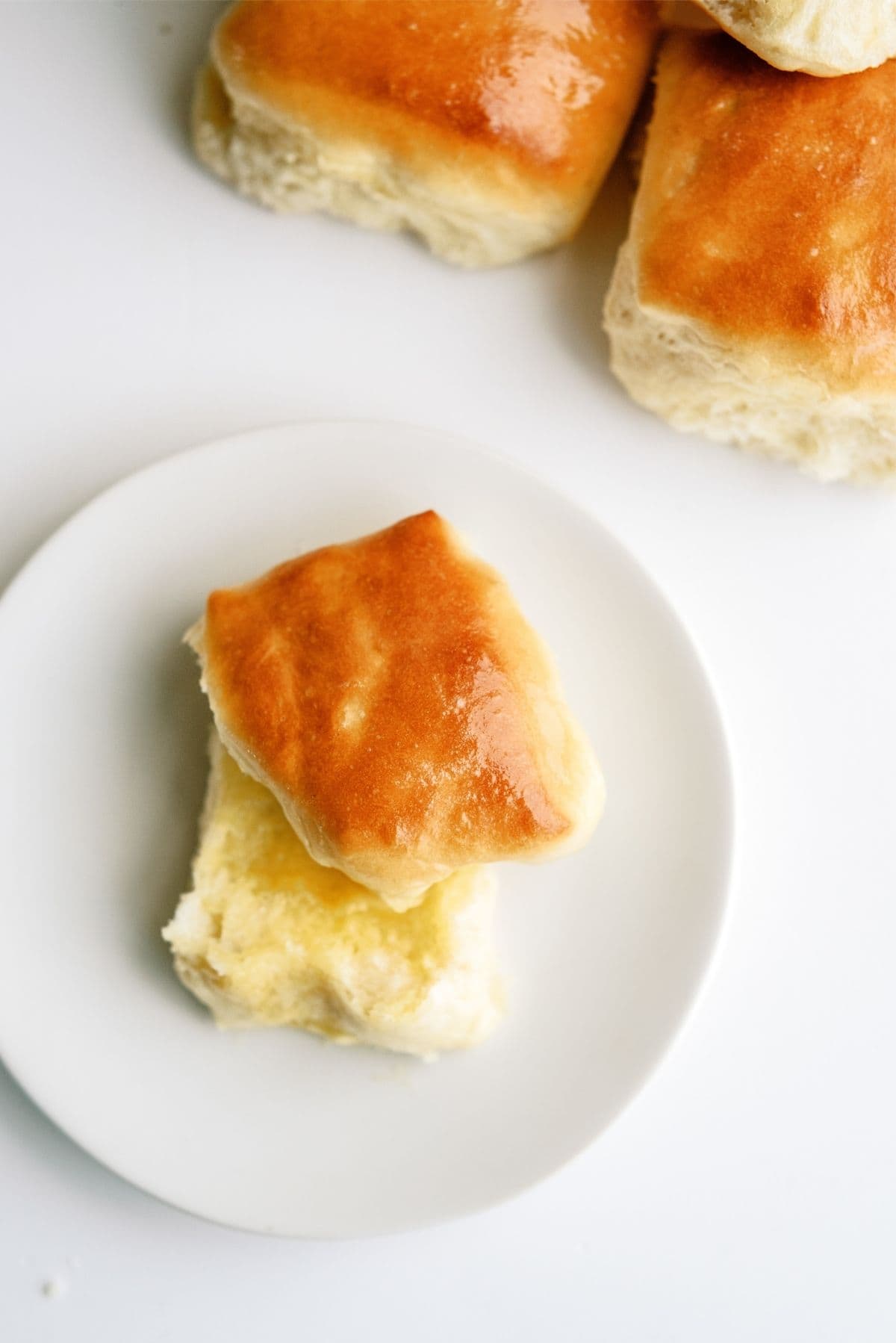 Our favorite butters to use for these rolls are our cinnamon honey butter or raspberry honey butter recipes.
To Make This Texas Roadhouse Rolls Recipe You Will Need:
Stand mixer with a dough hook (THIS is a great one!)
Medium mixing bowl
Sheet pan (2)
Nonstick cooking spray
Pastry brush