This Easy Turkey Meatloaf is so simple and comes together in a matter of minutes. It's healthy, easy, delicious, and full of flavor. You are going to love this twist on meatloaf.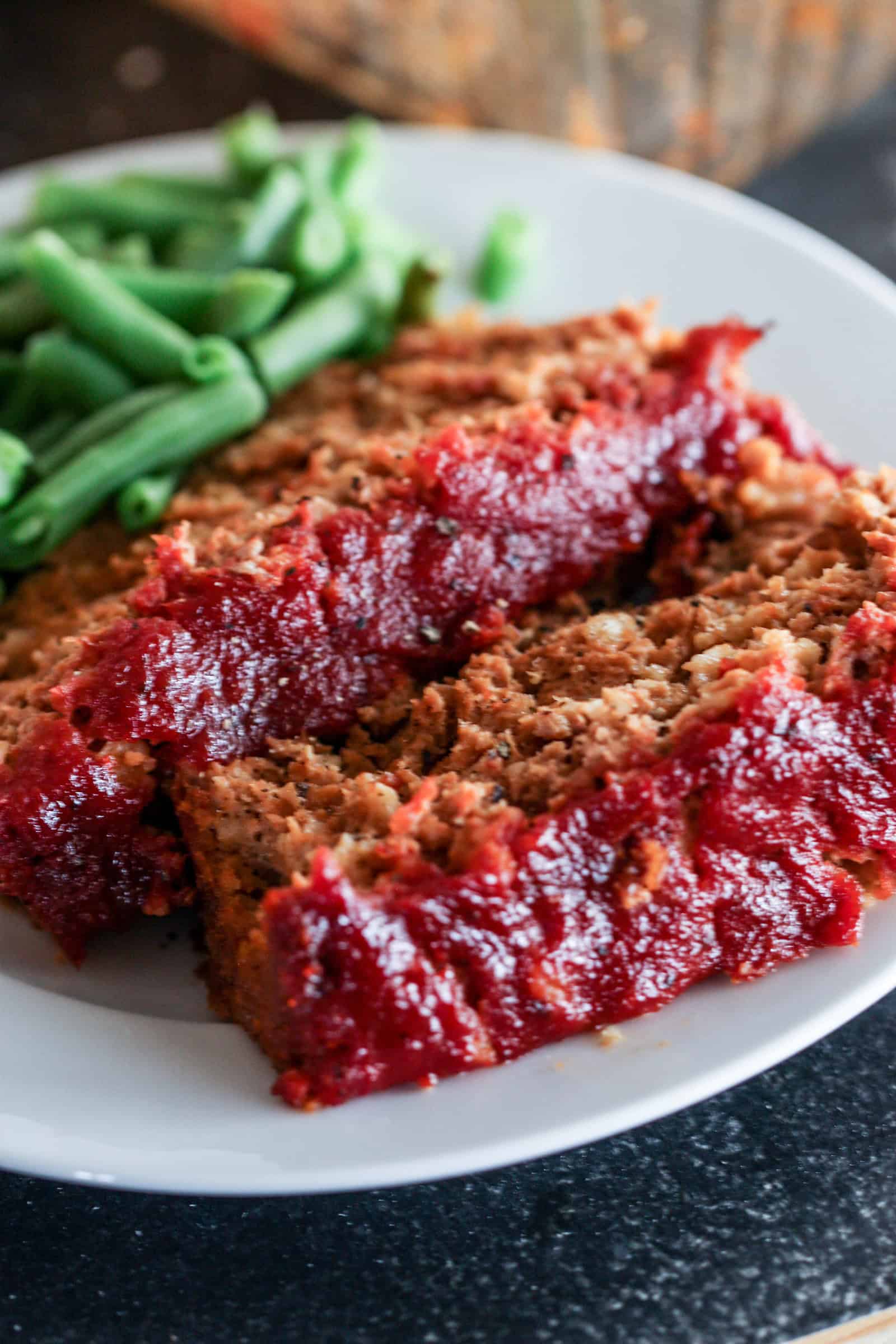 Last year for my New Years resolution I made the goal to make the switch from ground beef to ground turkey. This Turkey Meatloaf was actually super easy, and surprisingly delicious.
Not to mention, it is a lot less fattening for you than ground beef. I actually got the idea from the show "The Biggest Loser" and gave it a try. We are officially hooked.
It was so delicious, and you couldn't even tell a difference in taste. It was full of flavor and incredibly easy to make. If you have never replaced your ground beef recipes, for ground turkey, we highly recommend giving it a try. You will not be disappointed.
How to make the perfect turkey meatloaf:
Step one: In a bowl, combine ground turkey, eggs, onion, oatmeal, ketchup, salt and pepper, 1/2 can of soup, and 1 Tablespoon of Worcestershire sauce. Sometimes this step is best done with your hands to ensure it is fully combined (warning, it may get a little cold with that meat).
My favorite oats to use are Quaker Oats. They are so crisp and turn out perfectly every time, with this meatloaf.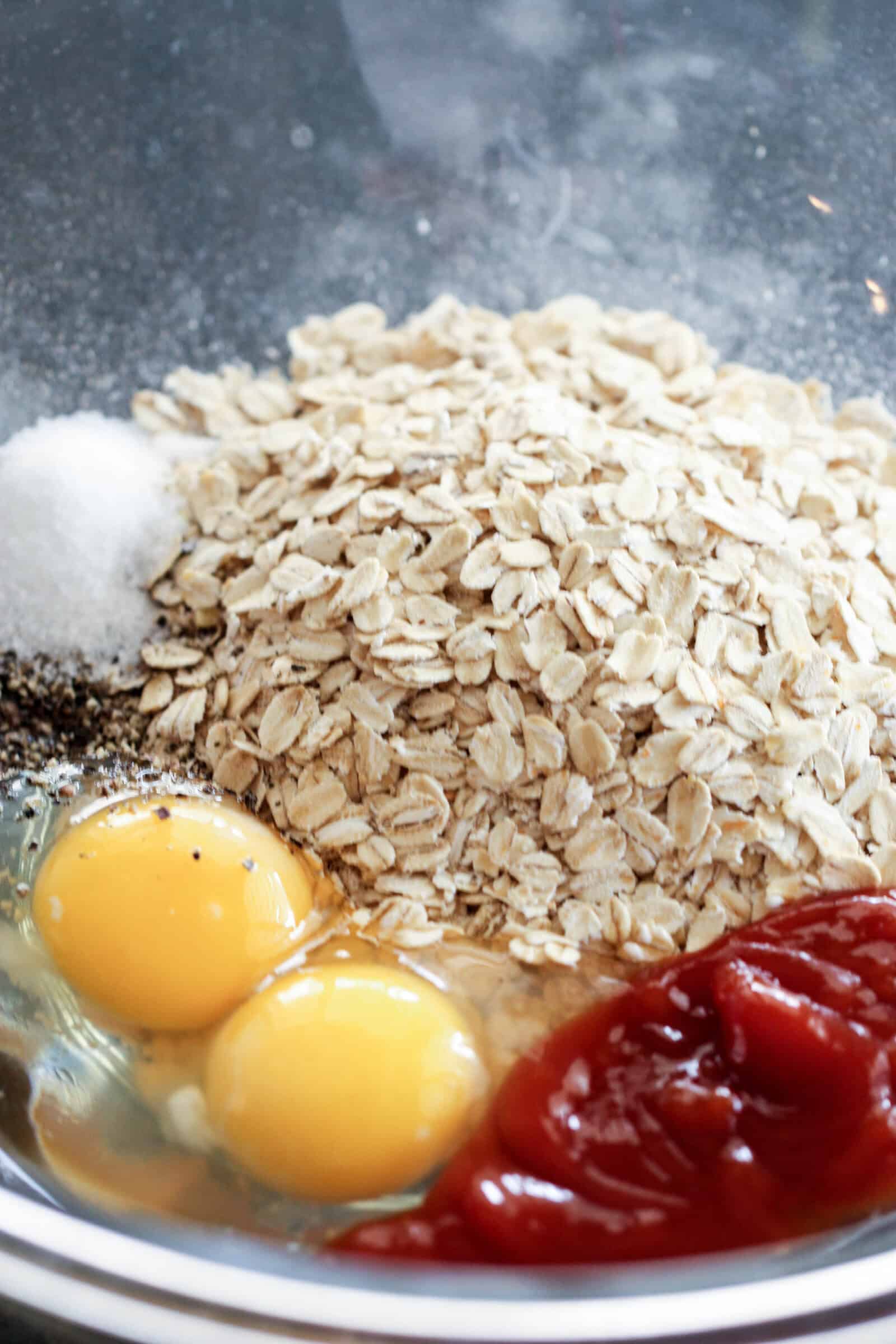 Step two: Spray your pan with non-stick cooking spray to ensure the meatloaf comes out with ease. If you don't, it will get a little tricky to cut out of the pan. press in your meatloaf (I also did this with my hands, to ensure it was all pressed down).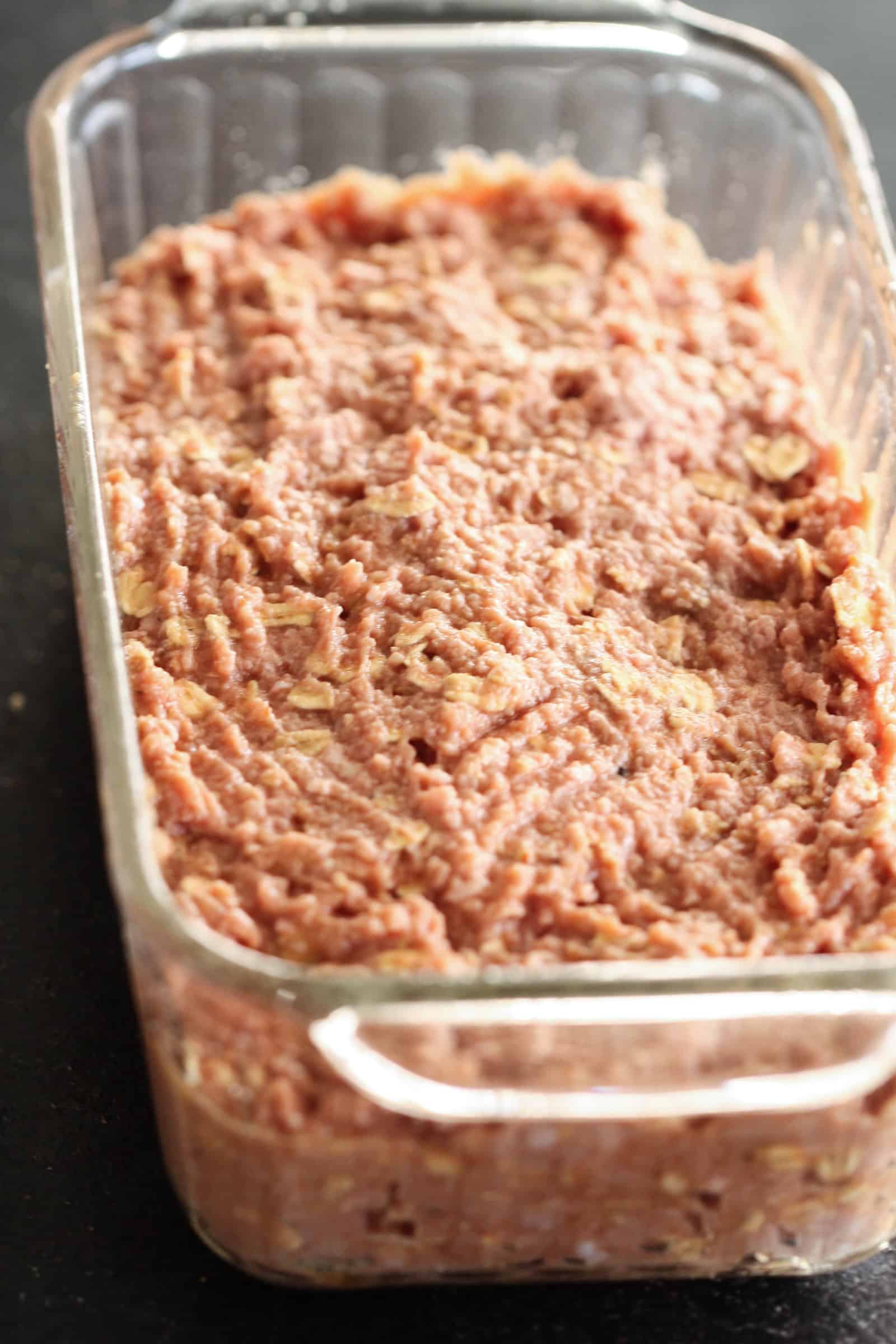 Step three: In a separate, smaller bowl, mix your sauce. Your sauce will consist of: brown sugar, 1 Tablespoon Worcestershire sauce, and a 1/2 can tomato soup. You will then pour this combined mixture and over top of loaf.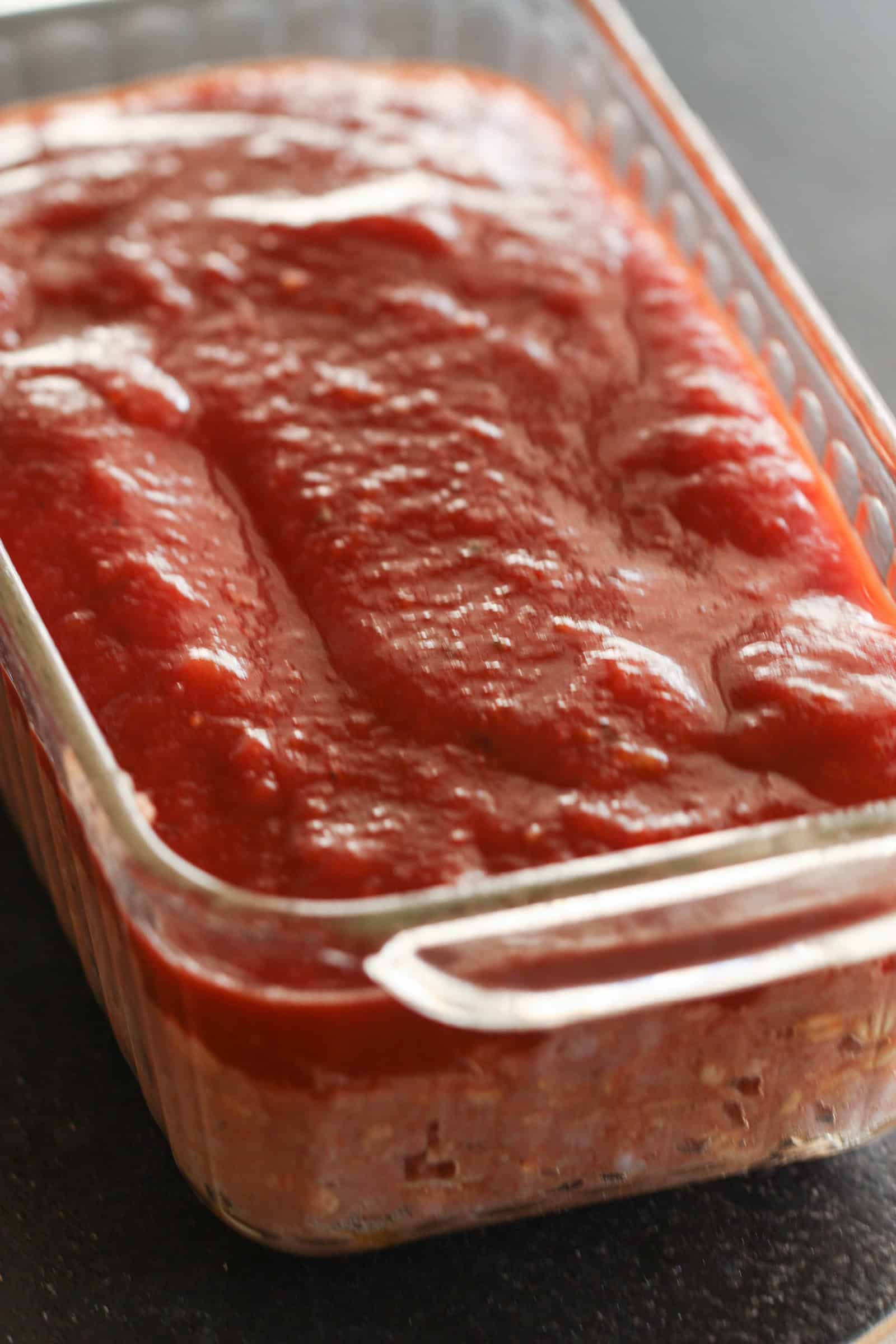 Step four: Place the meatloaf in the oven and bake for 90 minutes or until it is fully cooked and the inside isn't pink. It should reach an internal temperature of 165 degrees F.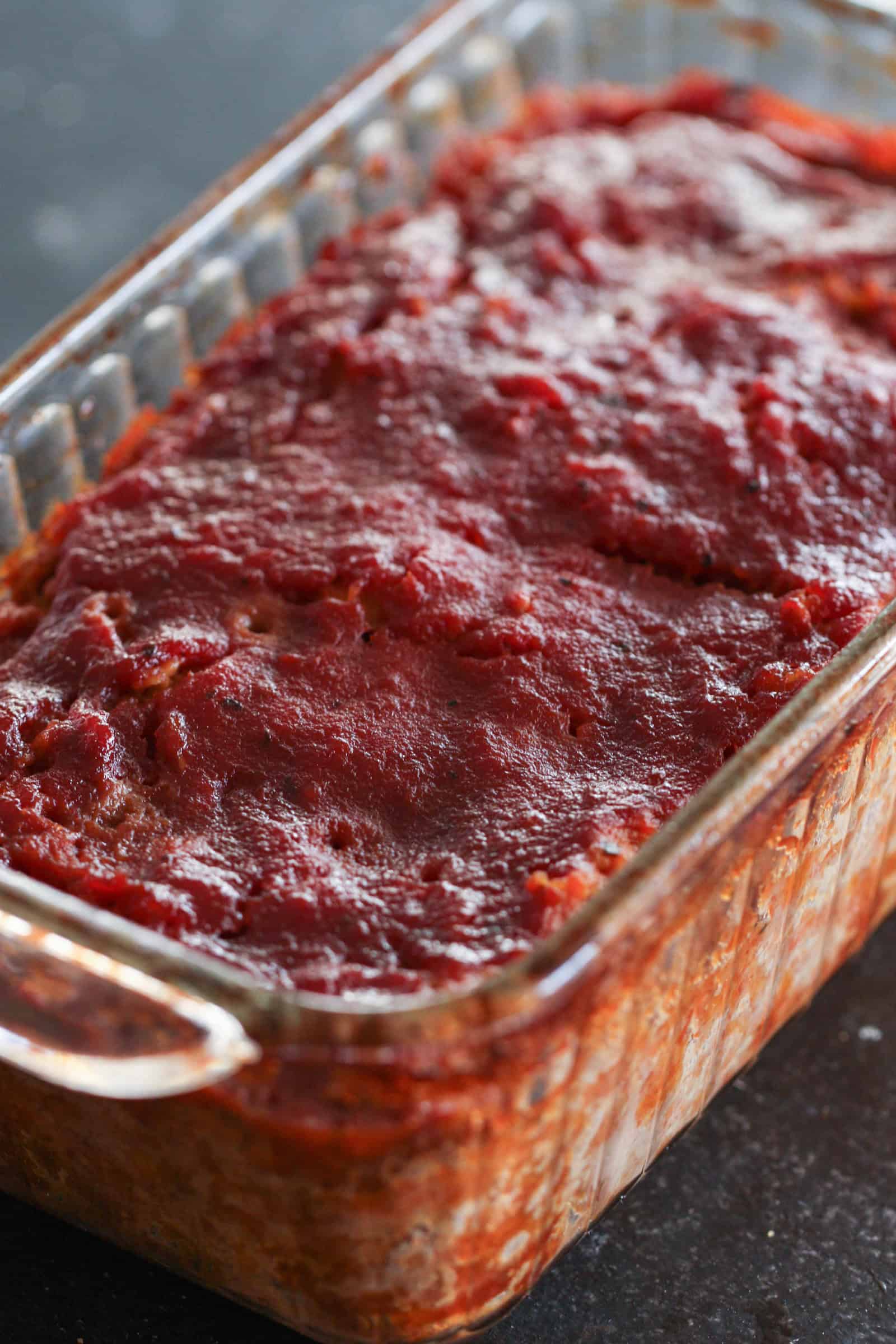 Can i make this recipe ahead of time?
This recipe is simple, and prepares quickly. You can most definitely prepare it, and cook it later. We recommend cooking it within two days of making it, because the oats will expand and get a little soggy.
You won't be able to tell as much when you cook it, but cooking it within two days of making it is recommended.