These Copycat Chick-Fil-A Grilled Chicken Cool Wraps are the perfect summer recipe! Juicy chicken, crisp lettuce and that yummy Chick-Fil-A sauce. This one will be on repeat all summer long!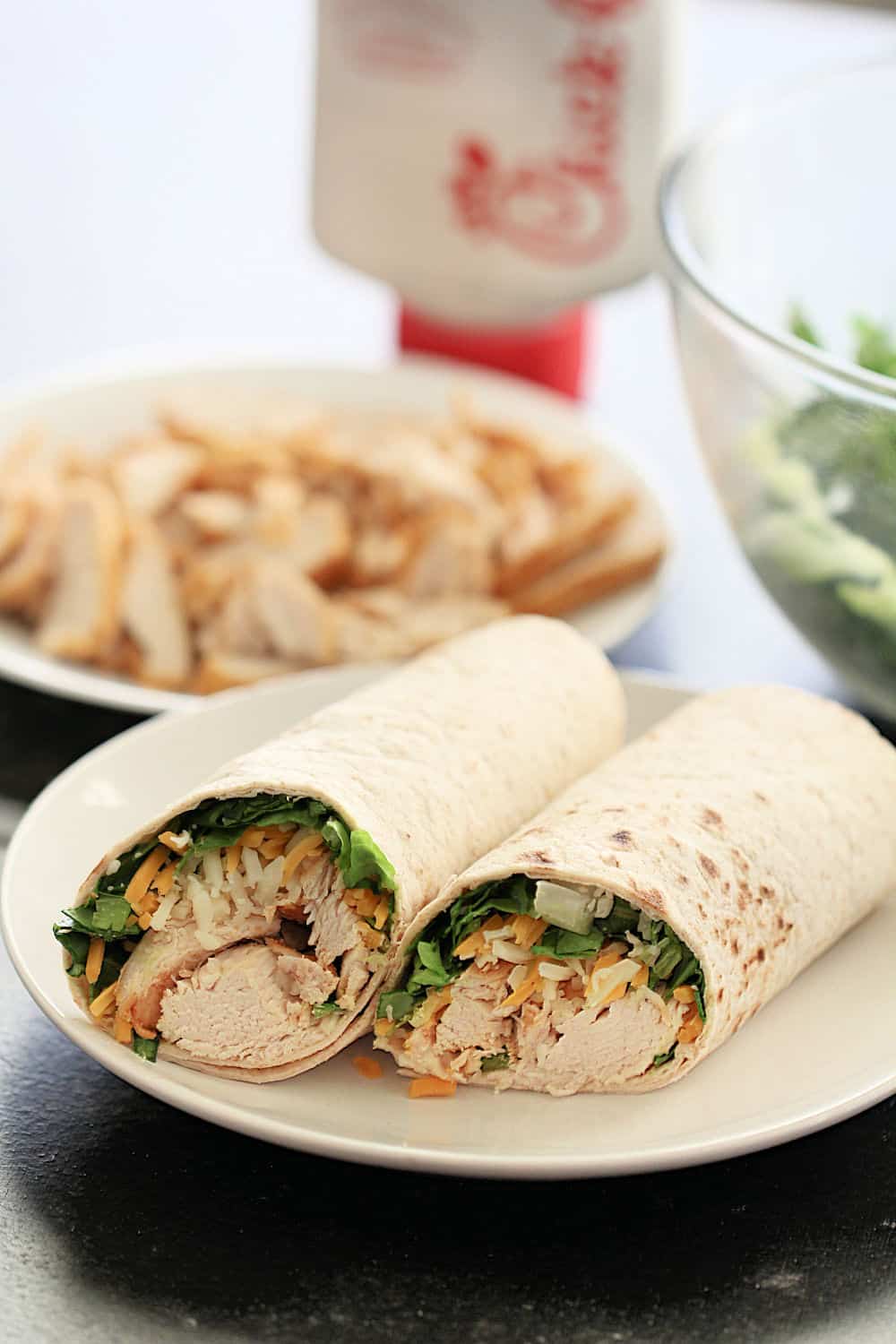 When it comes to Chick-Fil-A we don't mess around! It's one of our favorite places to grab a quick bite to eat! So we obviously had to create one of our favorite items there, the Chick-Fil-A Chicken Cool Wraps!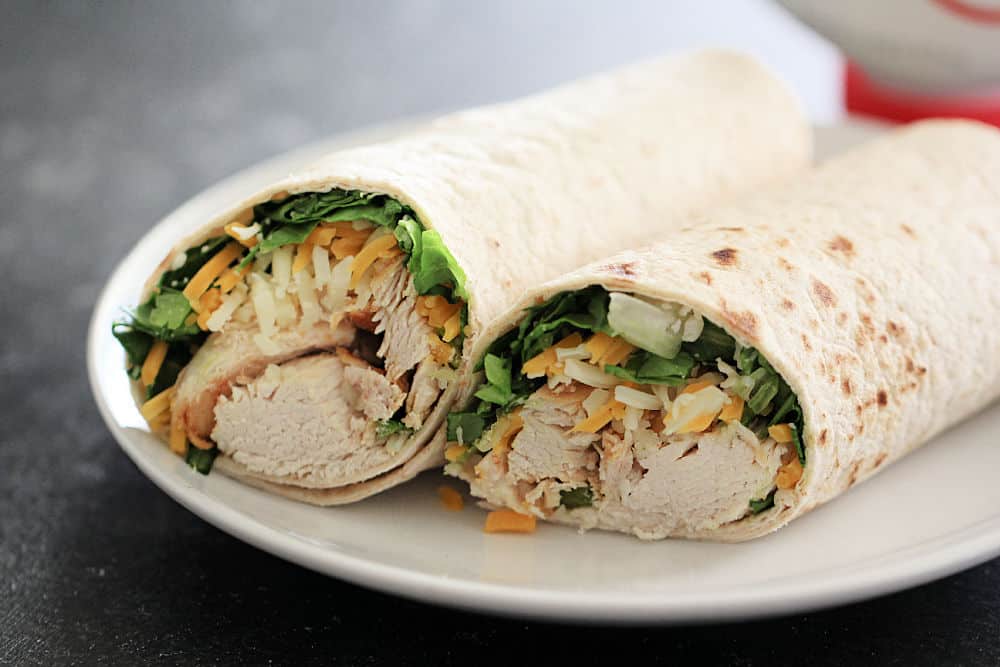 What's not to love about the Cool Wraps, grilled chicken, crispy lettuce and let's not forget their famous Avocado Lime dressing!
If you're a fan of wraps like we are make sure to try our Instant Pot Buffalo Chicken Wraps Recipe, this Turkey Cranberry Wrap Recipe and this Spicy Chipotle Chicken Wrap Recipe!
Ingredients needed to make these Chick-Fil-A Grilled Chicken Cool Wraps:
1 1/2 pounds chicken, grilled and sliced into strips and cooled (We used the marinade for the grilled chicken from this recipe: Marinated Grilled Chicken Sandwich )
6 large tortillas (whole wheat or you can use a flaxseed flour flatbread)
12 large pieces green leaf lettuce, roughly chopped
2 cups shredded Monterrey Jack and cheddar cheese blend
Your favorite dressing (we love Chick-fil-a sauce! Chick-fil-a recommends their Avocado Lime Dressing)
These Chick-Fil-A Grilled Chicken Cool Wraps are so easy to put together:
Warm tortillas or flat bread in the microwave for 10 seconds so that they are easier to wrap up.
Lay the tortilla on a flat, working surface.
Spread 1-2 Tablespoons of your favorite dressing (or you can choose to leave it off) on the tortilla. Layer lettuce, cheese, and chicken on top of dressing.
Wrap up all the filling and serve!
What dressing should I use for these cool wraps?
Did you know that you can purchase Chick-Fil-A sauce online? 
But if you want to make your own, here is our recipe: Homemade Chick-Fil-A Sauce
What do you serve this Copycat Chick-Fil-A recipe with?
We serve these with potato chips and carrot sticks, but it might be fun to even grab a bag of frozen waffle fries at the store and make your own.