Breakfast is a love in our house and this Cracker Barrel pancakes copycat recipe is top on our list! They are simple to make, fluffy, and perfectly flavored with that delicious buttermilk taste.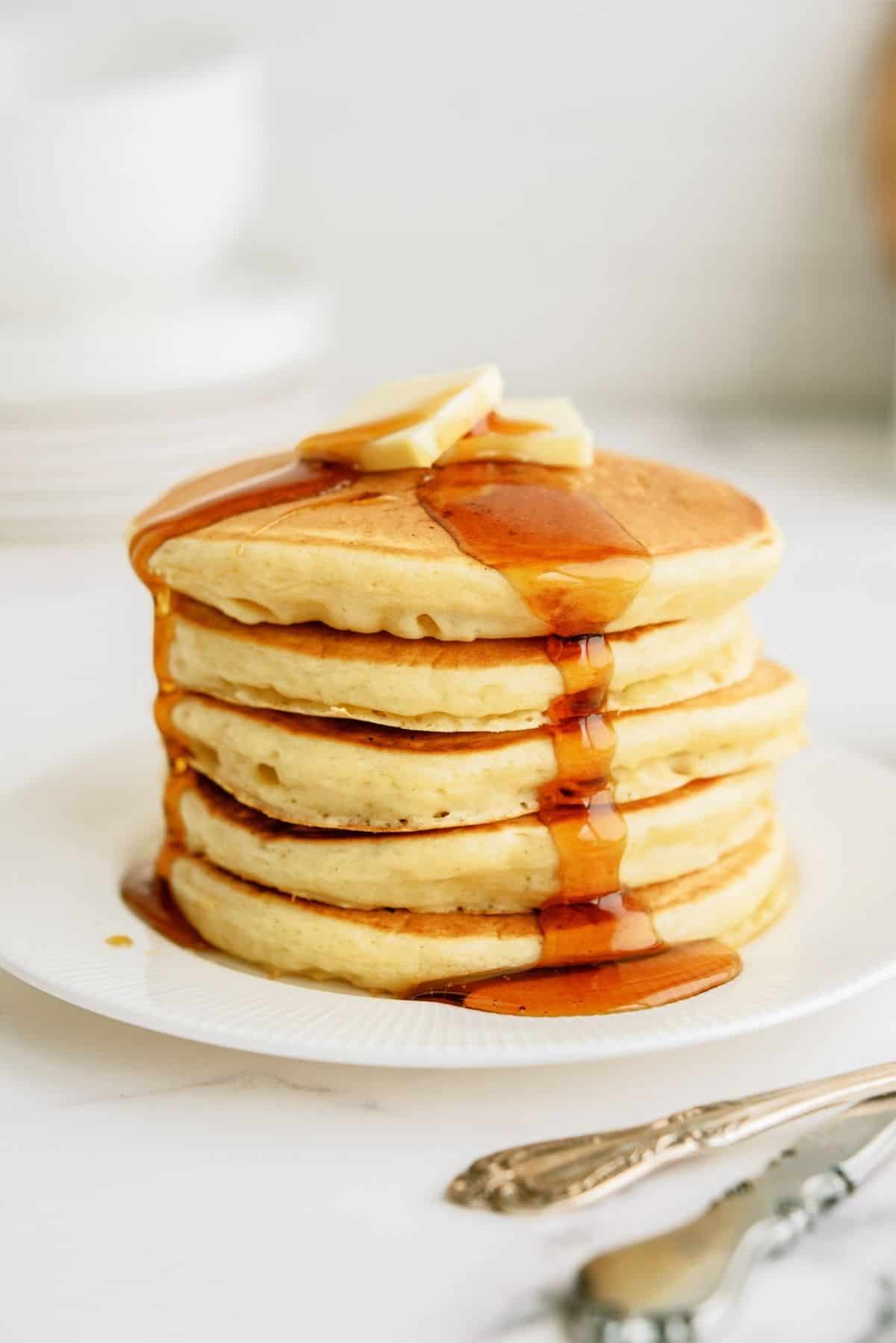 Since breakfast is the most important meal of the day (or so they say), you need to start off the day with our Cracker Barrel buttermilk pancakes copycat recipe. No one can be mad in the morning when they are eating this delicious copycat Cracker Barrel recipe, but maybe serve it with some delicious coffee to be on the safe side.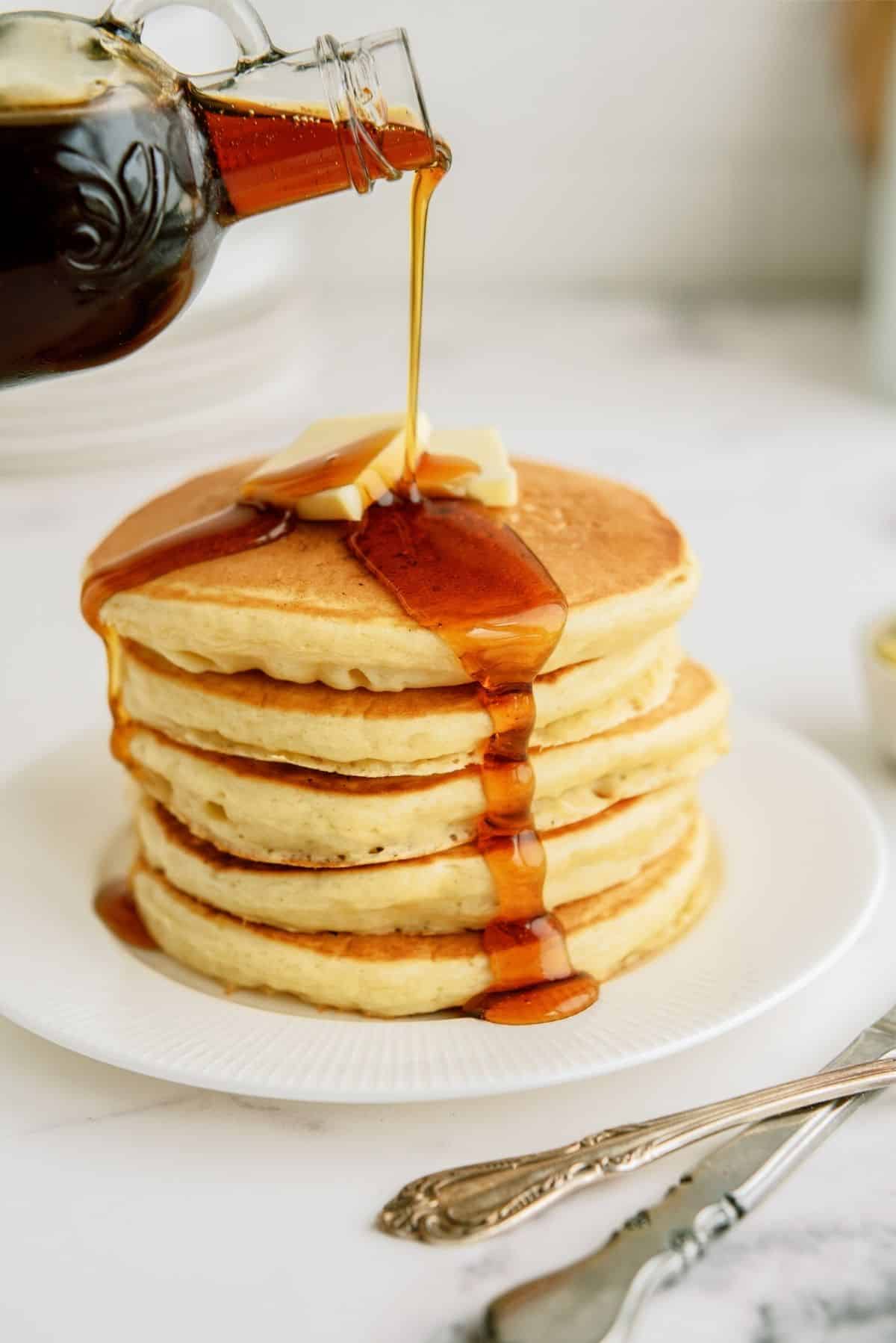 You might be wondering why are Cracker Barrel pancakes so good? It has to do with the Cracker Barrel pancake ingredients, specifically the buttermilk.
When you use buttermilk in pancakes rather than just regular milk, it amplifies the flavor and moisture of the pancakes. So if you can help it, don't skip the buttermilk.
Let me tell you, I am satisfied after eating just this copycat Cracker Barrel recipe, however if you want ideas of great breakfast recipes, give our sweet potato sausage hash, brown sugar pecan overnight French toast casserole, and our easy ham and cheese quiche recipes a try! They are all super delicious and make for a great breakfast.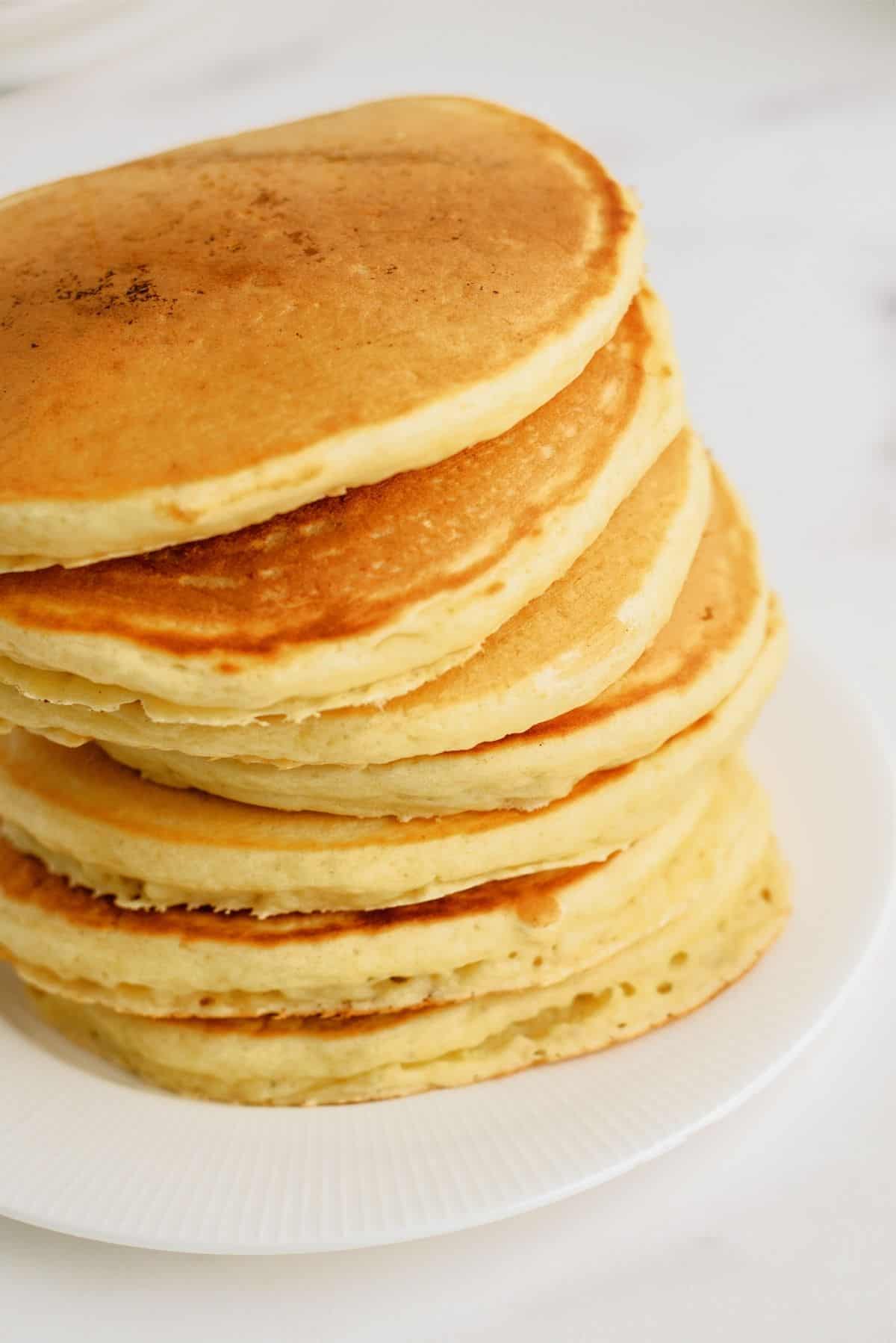 Cracker Barrel Pancake Ingredients You Need to For Our Copycat Recipe:
All purpose flour
Sugar
Baking soda
Salt
Baking powder
Eggs
Buttermilk
How To Make Our Cracker Barrel Buttermilk Pancakes Copycat Recipe: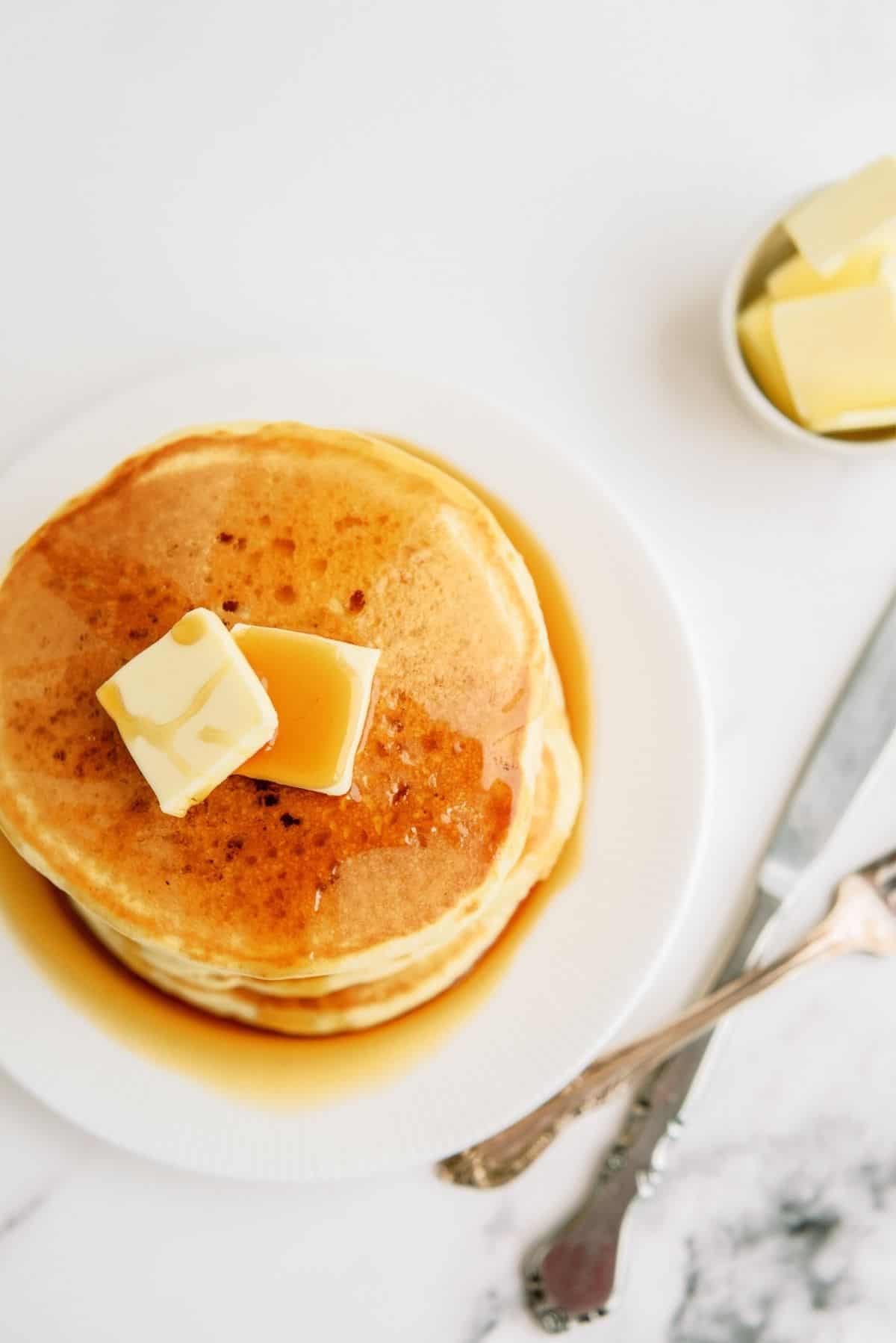 To make delicious pancakes, start by mixing the flour, sugar, baking soda, salt, and baking powder together in a large mixing bowl.
Then in another mixing bowl, add in the eggs and buttermilk and whisk them together until they are completely mixed.
When the egg mixture is done, pour it into the dry ingredients and mix it all together until they are just combined (do not over mix it).
Now get out your griddle and preheat it to medium-high heat.
Once the griddle is hot, pour your desired amount of batter onto the hot griddle.
If you do not have a nonstick griddle you should spray the griddle with nonstick cooking spray or some sort of oil before cooking.
After the batter on the griddle begins to form little bubbles all over the pancake then it should be ready to flip.
Then let the pancake cook for another 2-3 minutes or until it turns golden brown.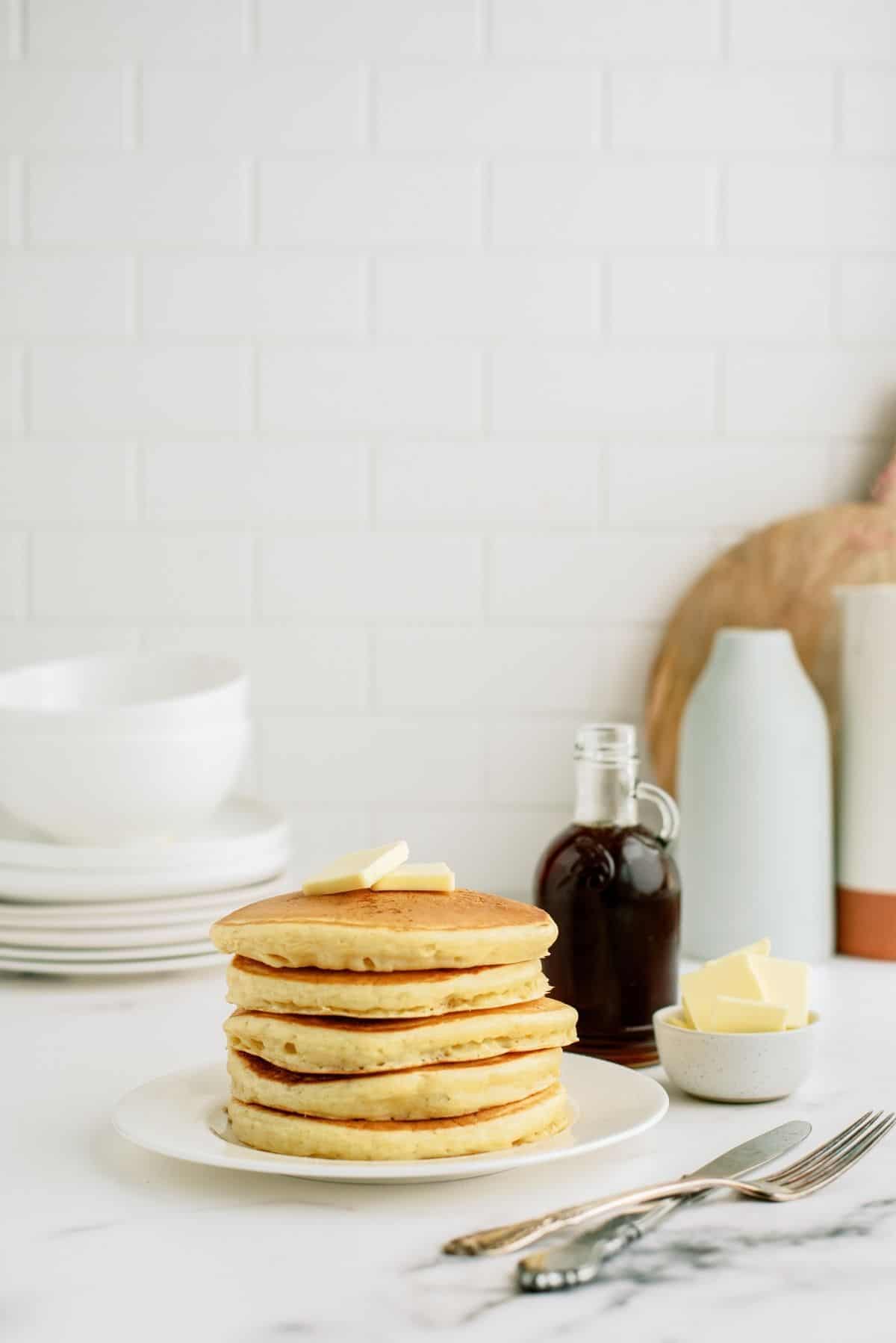 When you are done cooking the pancakes then just serve them with your favorite toppings and syrups.
To Make This Copycat Cracker Barrel Recipe You Will Need:
Large mixing bowl
Griddle (THIS is a great one!)
Whisk
Spatula
Measuring cups