Super simple, a whole dinner in one, ready to make dinner packs for camping. These easy hobo tin-foil dinner packs will be what your kids remember eating while camping for years to come! I know I do!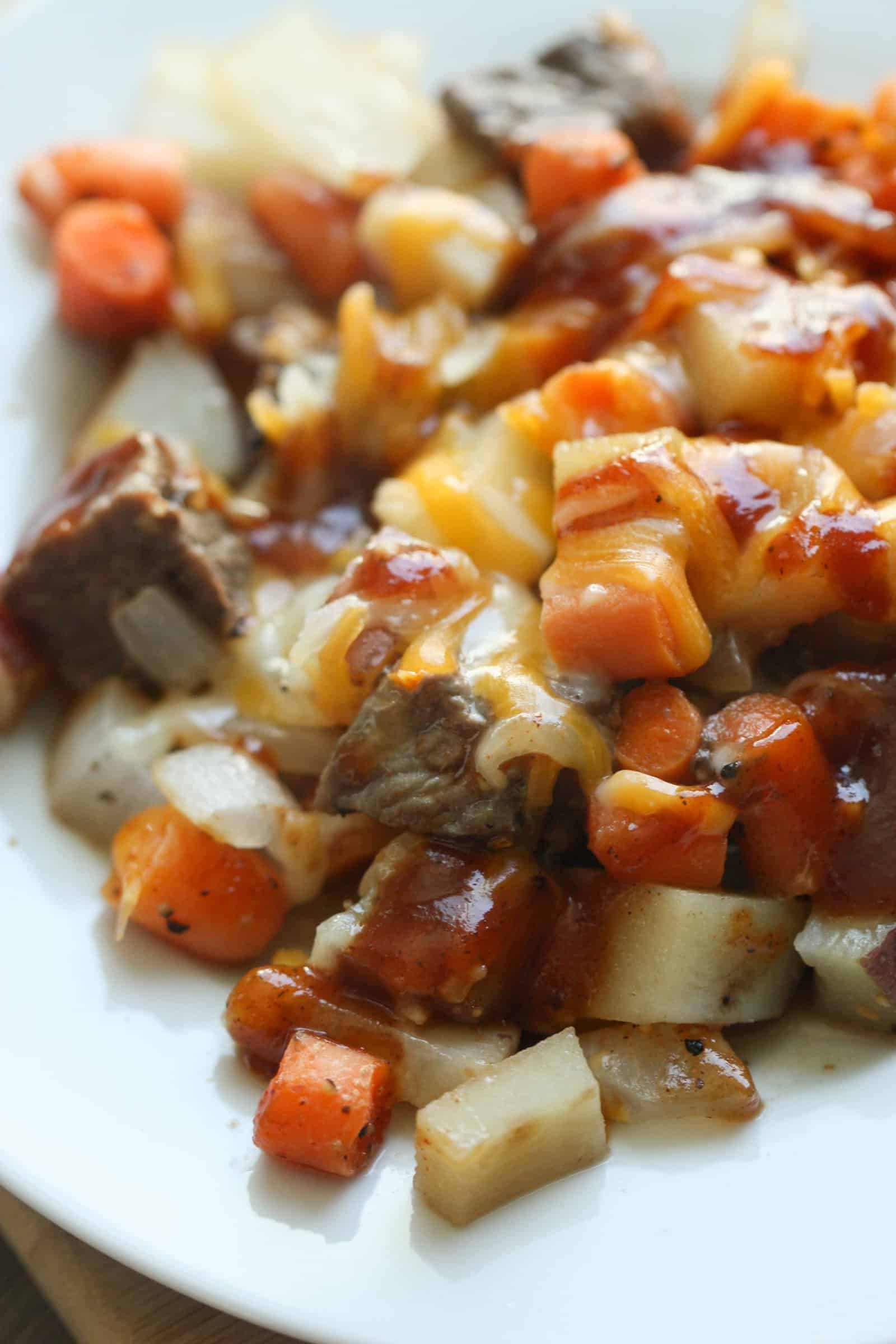 One of my favorite things about camping was the FOOD! Hobo tin-foil dinners are the perfect meal to make up ahead of time to bring camping with you!
You can even make these delicious meals on the grill at home or if you have a fire pit in your backyard you can throw them on there too!
If you ask me they are awesome any time of the year, but nothing beats the smoky taste from the fire.
If you like Tin Foil Dinners, be sure to try our Pineapple BBQ Chicken Foil Dinners!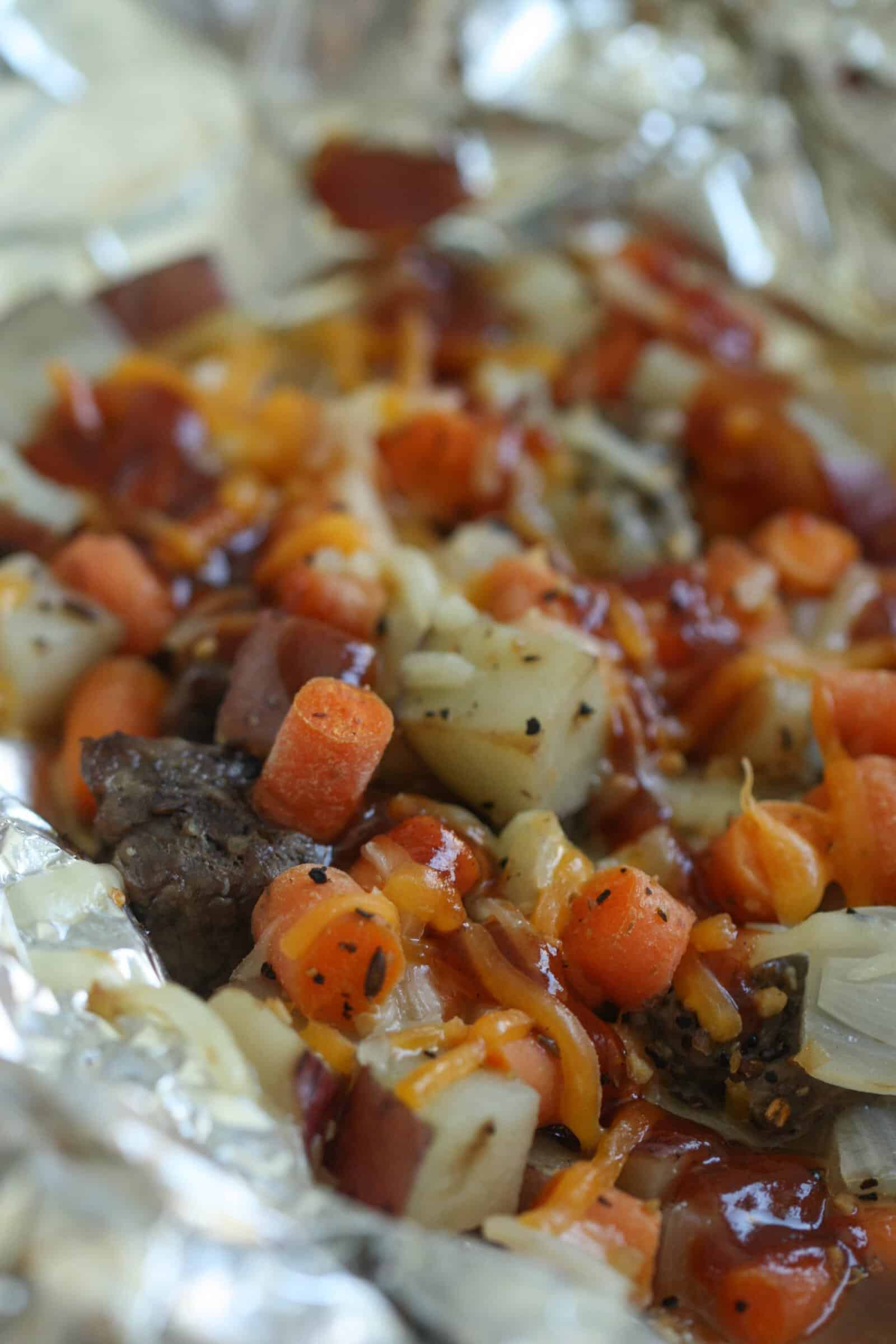 If you are a fan of foil dinner packs like me, you won't want to miss out on our other amazing recipes before you head out camping with your family. Take a look at our 30 delicious tin foil dinners recipes, 25 delicious camping recipes, pineapple bbq chicken foil pack dinners, and of course our super popular steak and potato foil pack dinners recipe.
What you need to make the best hobo tin foil dinners for camping!
Hamburger tin foil dinner ingredients:
Ground beef

Potatoes (we like redskin or Yukon gold)

Carrots, thinly sliced

Onion, diced

Salt

Pepper

Worcestershire sauce

BBQ sauce (

THIS

kind has become a family favorite)

Shredded cheddar cheese
What you will need to make ahead tin foil packet dinners for camping:
Tin-foil/aluminum foil (heavy-duty if possible

THIS

kind works wonderfully)

Nonstick cooking spray

Grill/Bonfire
If you want to make these hobo dinner packs as close to the camping version as possible without actually camping (I know it can be a lot of work), you can always try to build a fire in your backyard. But, if you are looking to do that, make sure to look at this article on how to make a bonfire in your backyard ahead of time. Howstuffworks.com has a lot of good information and things you might not have thought about! Always be safe while using fire. 
Related Recipe: Try our Slow Cooker Ground Beef Hobo Dinner Recipe