Slow Cooker Corn on the cob is one of our favorite summertime sides! Perfectly seasoned and turns out great every single time!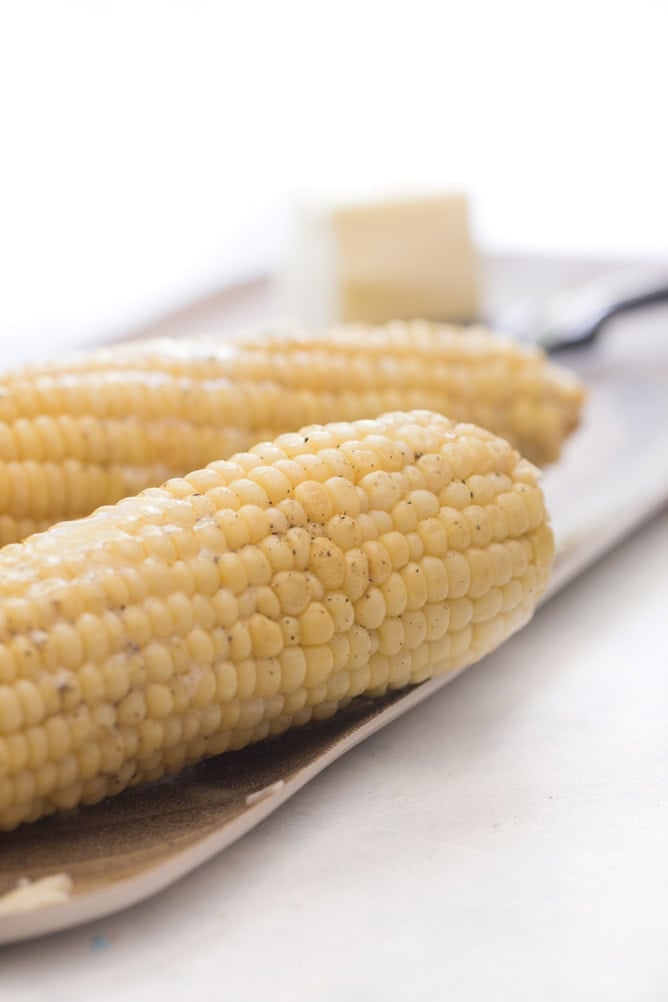 If you haven't tried Slow Cooker Corn on the Cob this summer you're missing out! The flavor is so good and this recipe is absolutely foolproof!
It's a whopping 103 here in Sacramento and I am doing all that I can to stay inside! That being said, the last thing I want to do is turn on my oven or stand over a pot of boiling water.
I convinced my husband to grill us up some meat and he put me in charge of the side dish. I took a short cut and threw some corn on the cob in our slow cooker.
If we're being honest, I did NOT expect it to come out as delicious as it did, but I can promise you we will never cook it any other way!