If you are looking for a simple pumpkin recipe that will turn out fabulous, then you need to try out pumpkin dump cake. It is honestly the best dessert recipe made with pumpkin that is easy and delicious.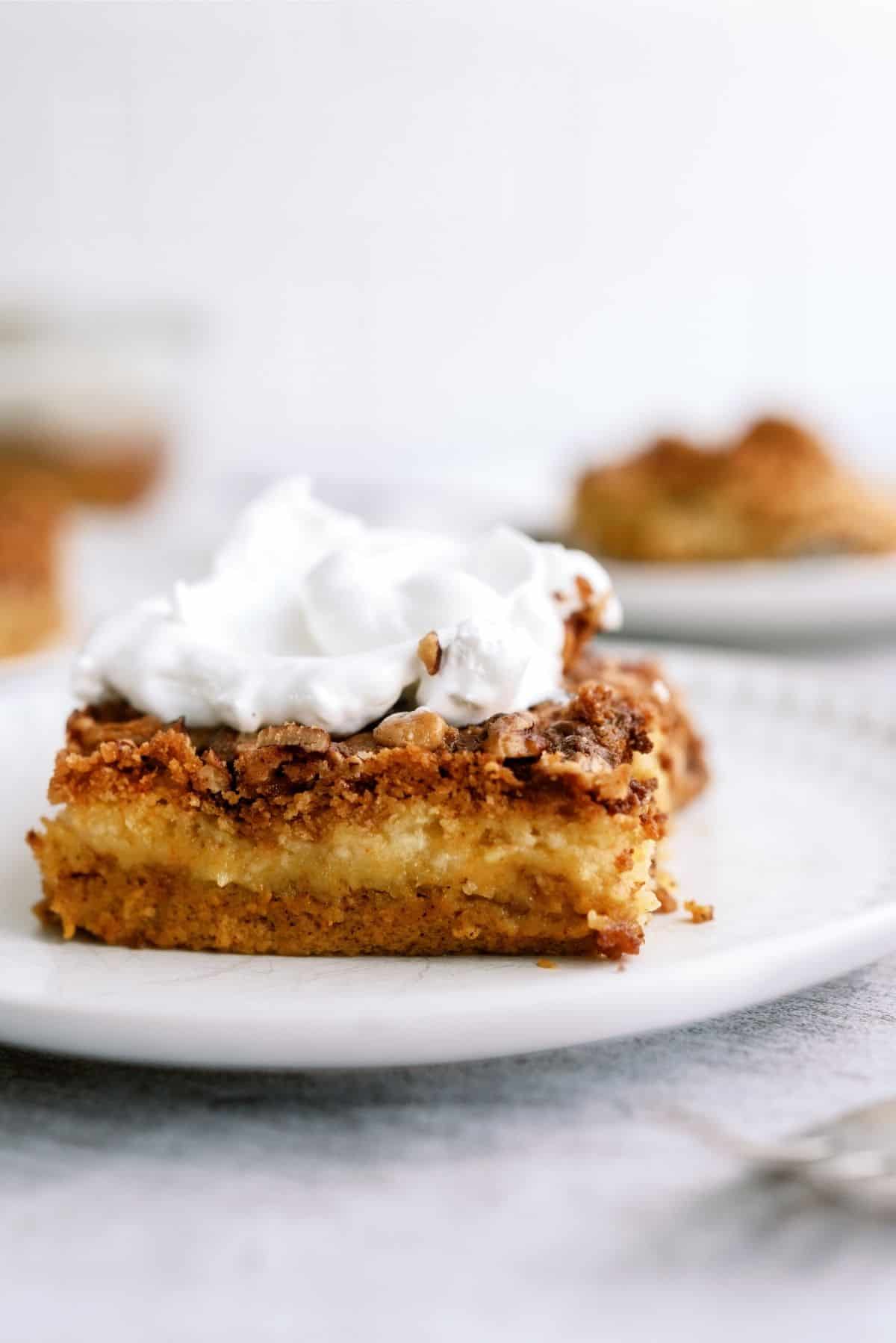 Pumpkin recipes are some of our favorites in our house and this pumpkin dump cake is no exception! I love that I can make this recipe super quick and know it's going to taste amazing.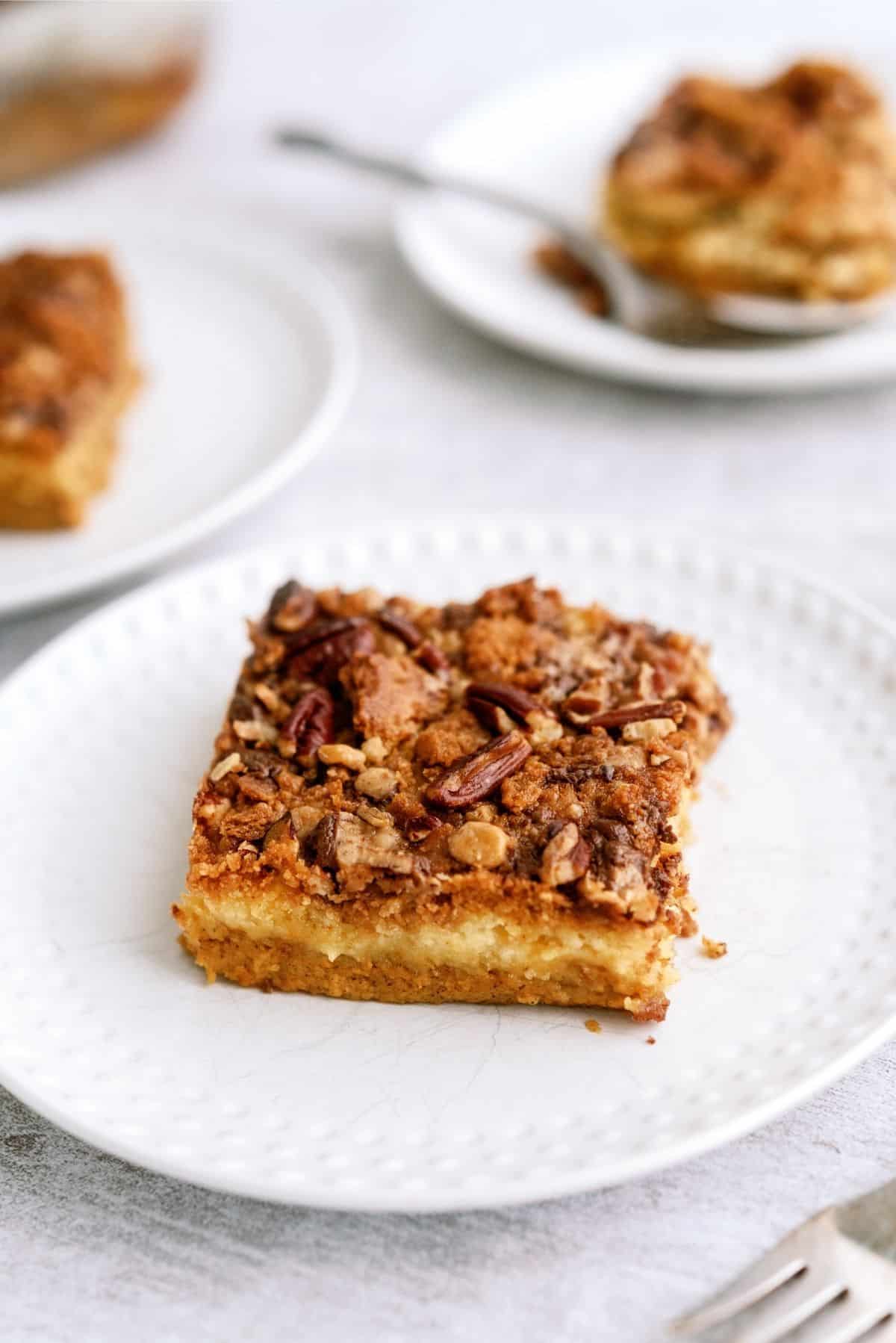 There are no hoops to jump through to make this Thanksgiving dessert. I like to say none of the crazy frizzles, just all the flavor!
The name says it all, this is your non-traditonal pumpkin pie recipe. You just have to dump it all in, add the topping and then let the oven do it's thing!
Some of my other favorite Thanksgiving desserts to make are our Pumpkin Sheet Cake, Caramel Pecan Turtle Pumpkin Pie, and an all time favorite is Raspberry Cream Cheese Jello Salad!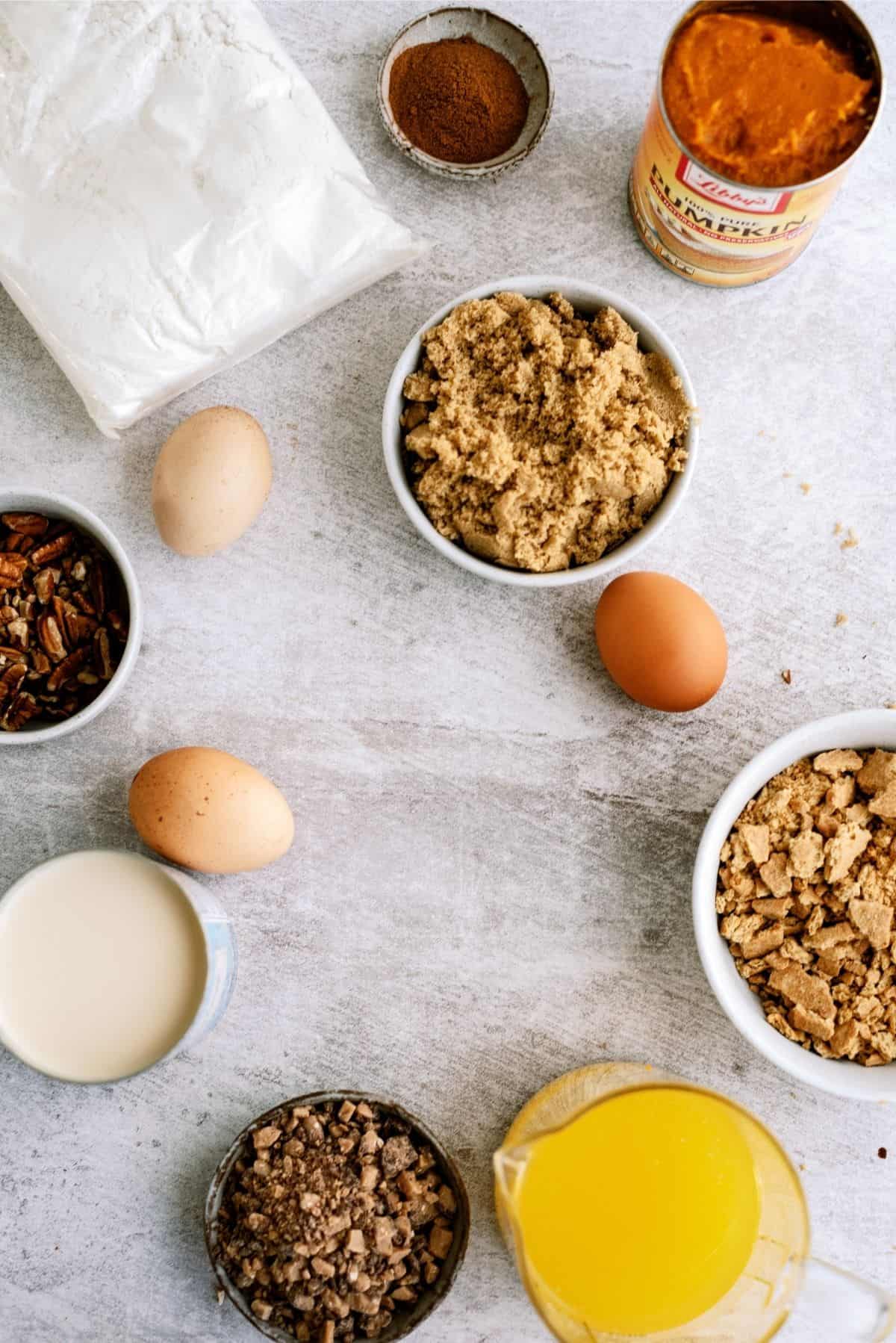 Ingredients You'll Need For This Delicious Pumpkin Dump Cake Recipe:
Pumpkin puree
Evaporated milk
Brown sugar
Eggs
Pumpkin pie spice
Yellow cake mix
Crushed graham crackers
Toffee pieces
Chopped pecans
Butter
Whipped topping (optional, but always encouraged!)
How To Make Our Pumpkin Dump Cake Recipe:
When you are ready to make pumpkin dump cake, start by preheating your oven to 350 degrees.
Then prepare your 9×13 inch pan by spraying it with nonstick cooking spray and then set it aside.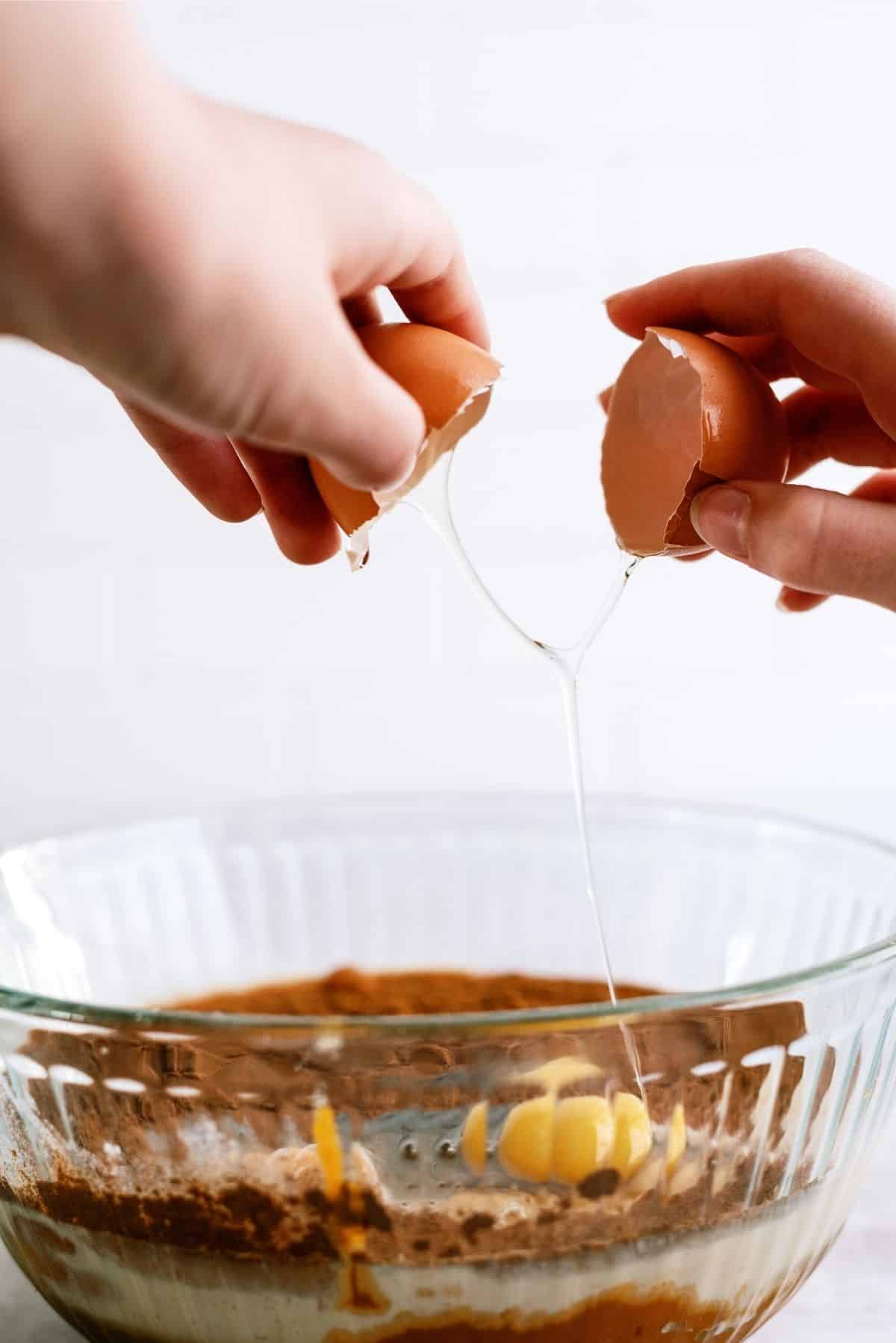 Now in a large mixing bowl dump in the pumpkin puree, evaporated milk, brown sugar, eggs, and pumpkin pie spice.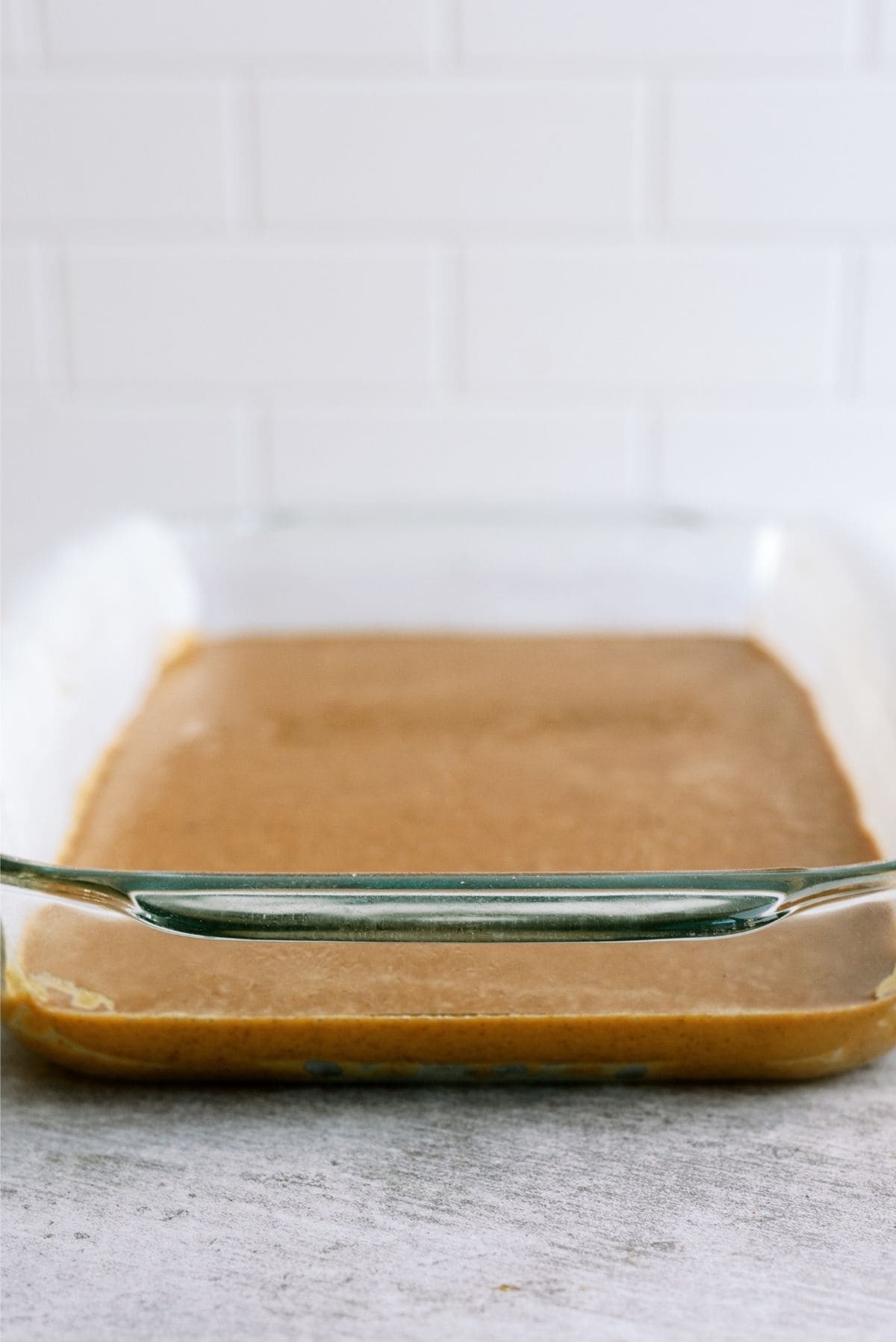 Give all of that a good stir to make sure it is completely combined and then pour the batter into the prepared 9×13 inch pan and spread it out evenly.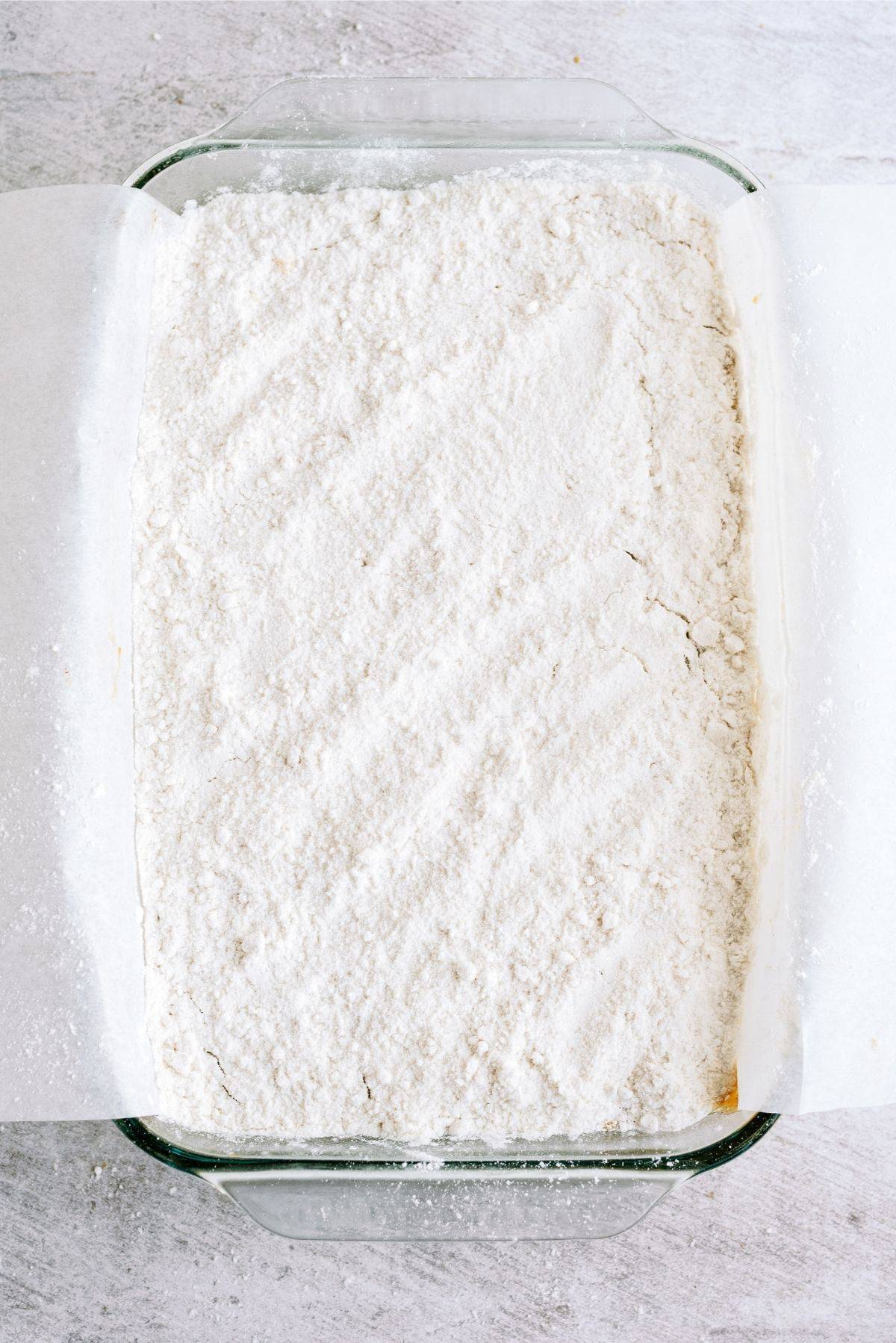 Then sprinkle the dry cake mix over top of the pumpkin layer, and top it off with the graham cracker crumbs, toffee pieces, and chopped pecans.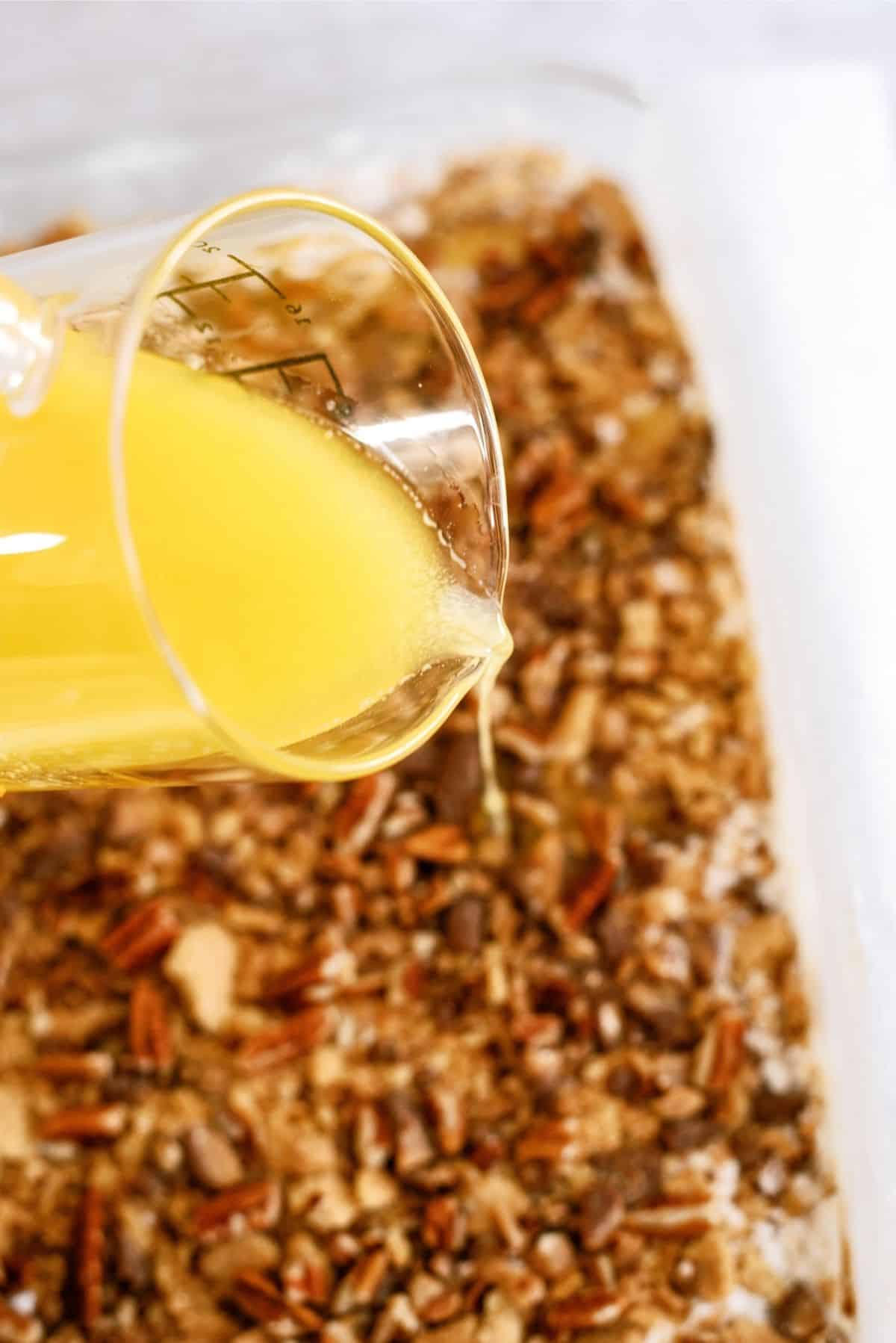 After you have those layers set, pour the melted butter evenly over top and then place the pan in the oven and let it bake for 45-50 minutes, or until the center is set and the edges have begun to brown.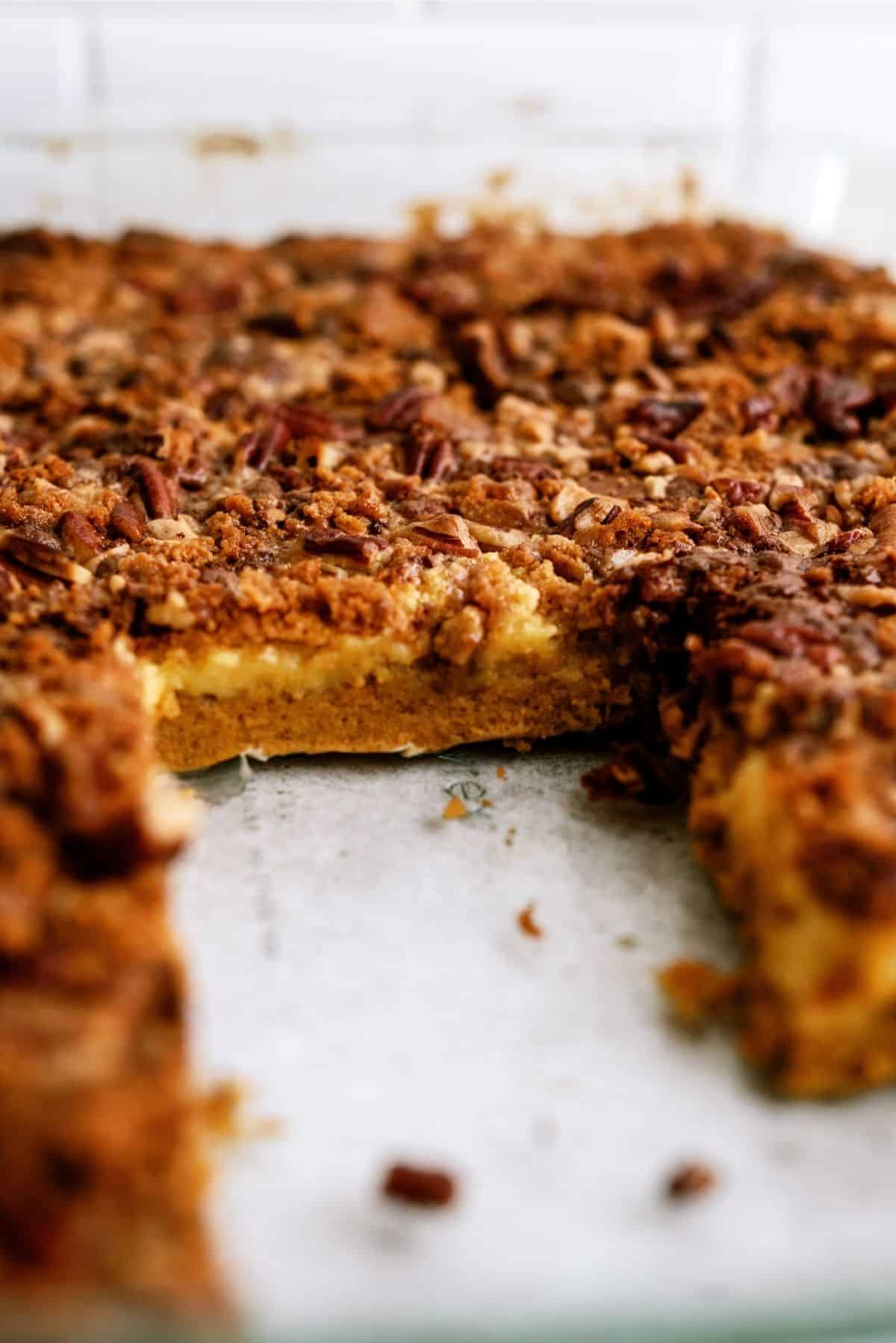 Once the cake is done baking, pull it from the oven, let it cool down and then serve it with some delicious whipped topping!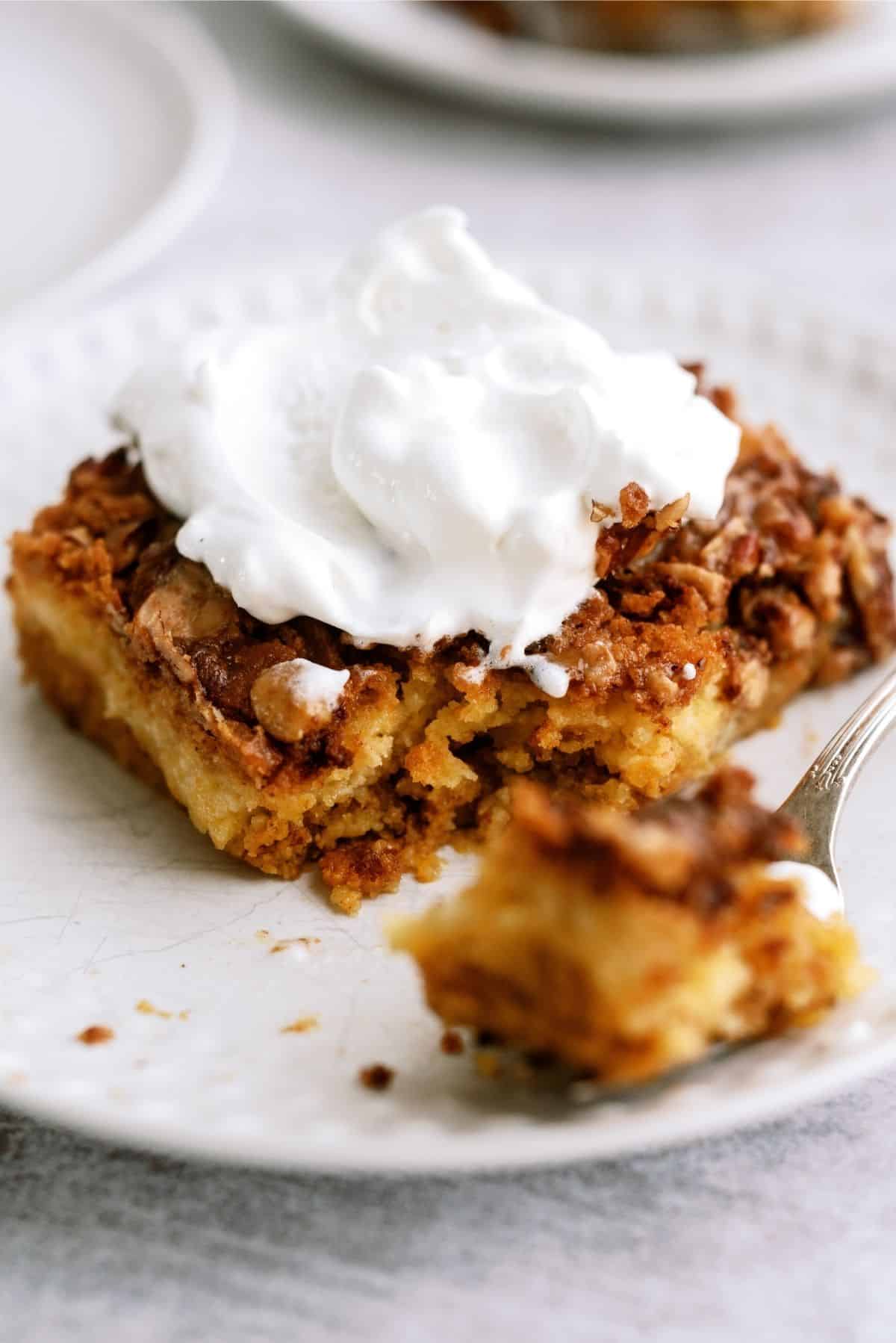 To Make This Pumpkin Dessert Recipe You Will Need:
Large mixing bowl
Spatula
9×13 inch pan
Nonstick cooking spray