One of those wonderful Thanksgiving side dish recipes everyone will love is our candied yams without corn syrup! It is delightfully sweet and tender pieces of yam that will be a hit.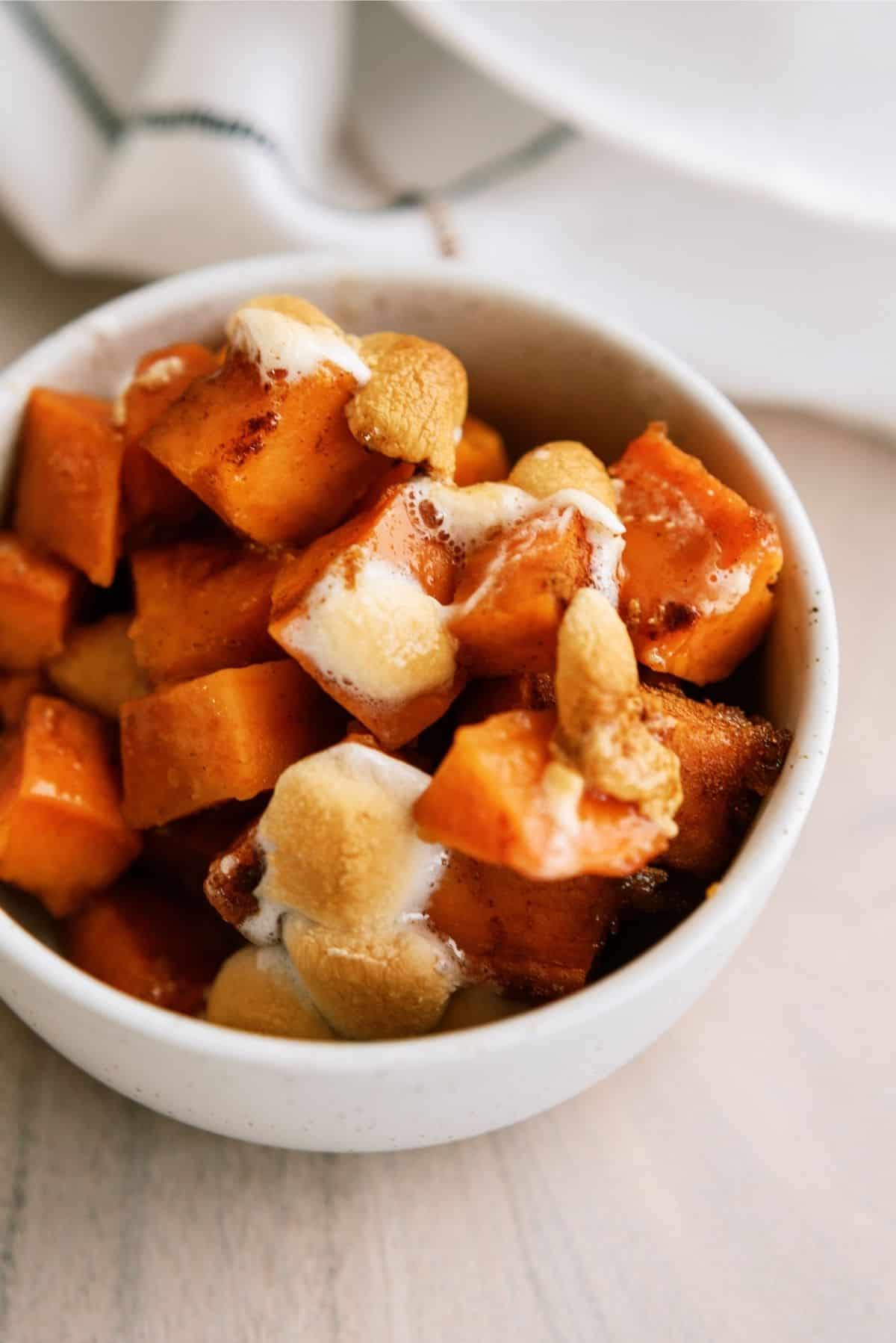 Thanksgiving is a favorite time because of all the delicious recipes just like this candied yams without corn syrup recipe. It is a super easy yams recipe, that you'll love to share with your family and friends.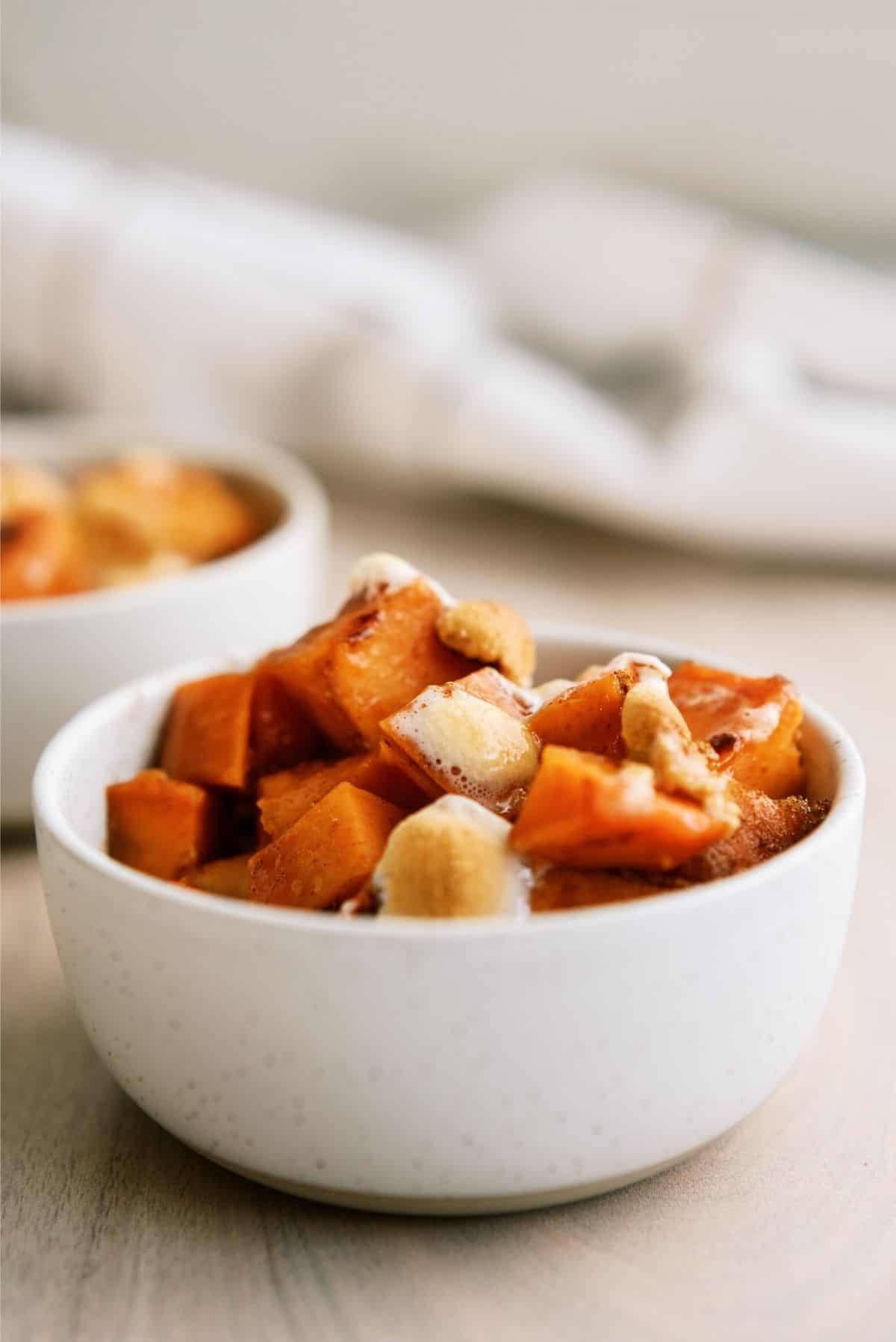 For us, this is a classic family recipe that you will sure to see on the table at Thanksgiving, so I love that I can make it without corn syrup.
Since this is an easy recipe, it is a great recipe that you could volunteer to bring with you to your next get-together even if you are a little newer in the kitchen.
For more great Thanksgiving recipes to make, give a try our slow cooker creamy macaroni and cheese, homemade green been casserole without condensed soup, and of course you need to made Grandma's homemade thanksgiving dressing.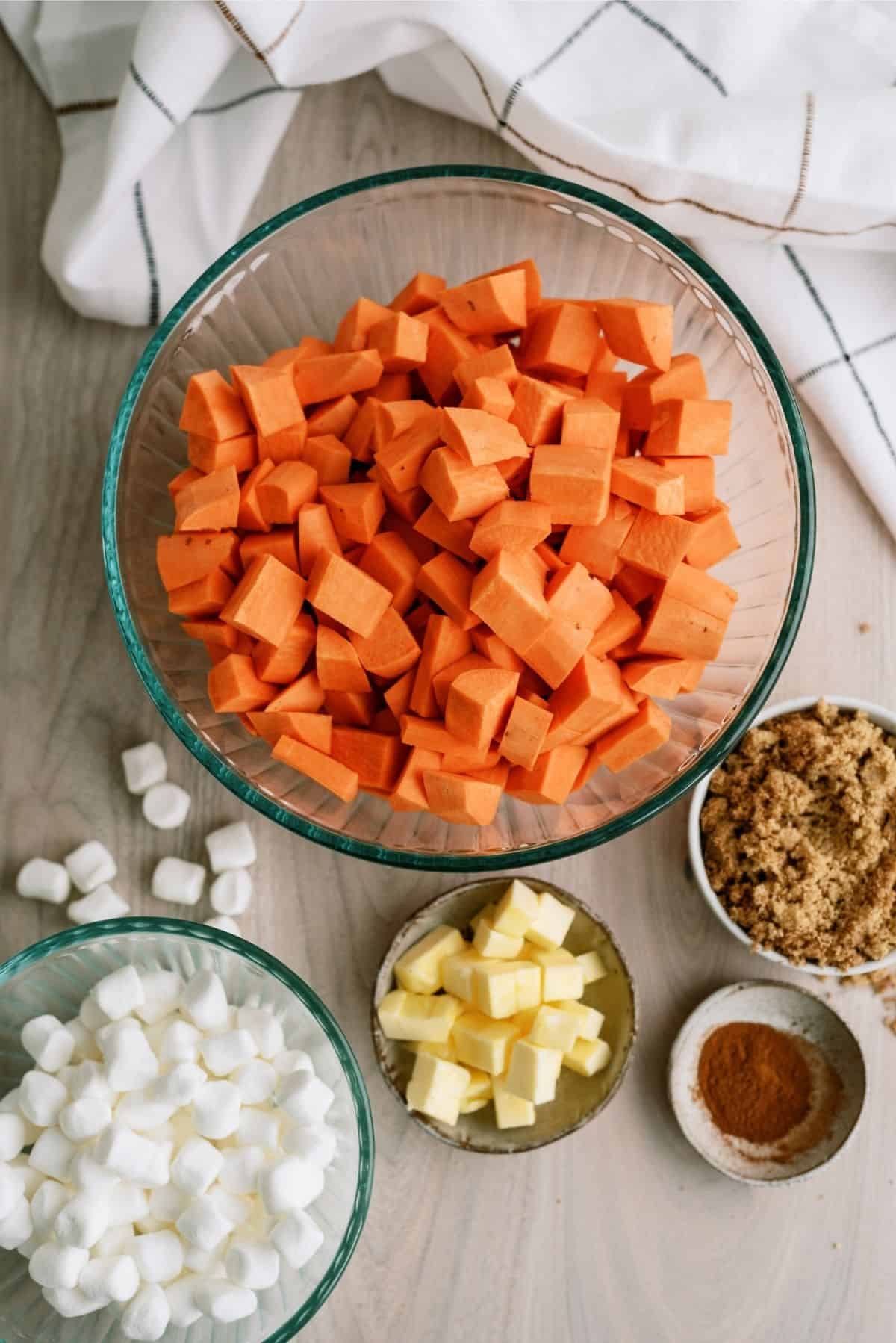 Ingredients You'll Need For This Candied Yams without Corn Syrup Recipe:
Yam peeled and cubed
Butter
Cinnamon
Brown sugar
Mini marshmallows
How To Make This Candied Yams without Corn Syrup Recipe:
Begin by preheating the oven to 400 degrees.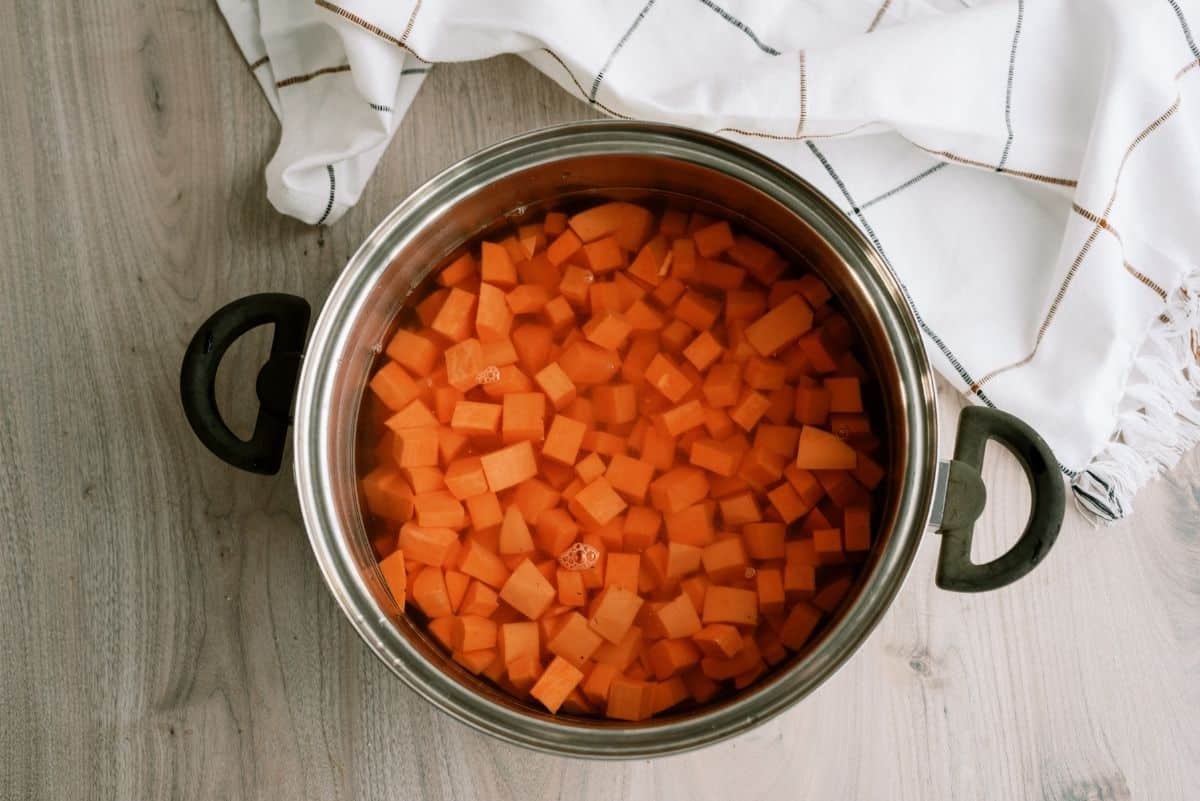 Then in a large pot, boil the peeled and cubed yams until they are easily pierced with a fork which should take about 20 minutes.
Once the yams are soft, drain the water from the pot
Now in a 9×13 pan sprayed with nonstick cooking spray, spread out the yams evenly and then the cubed butter as well.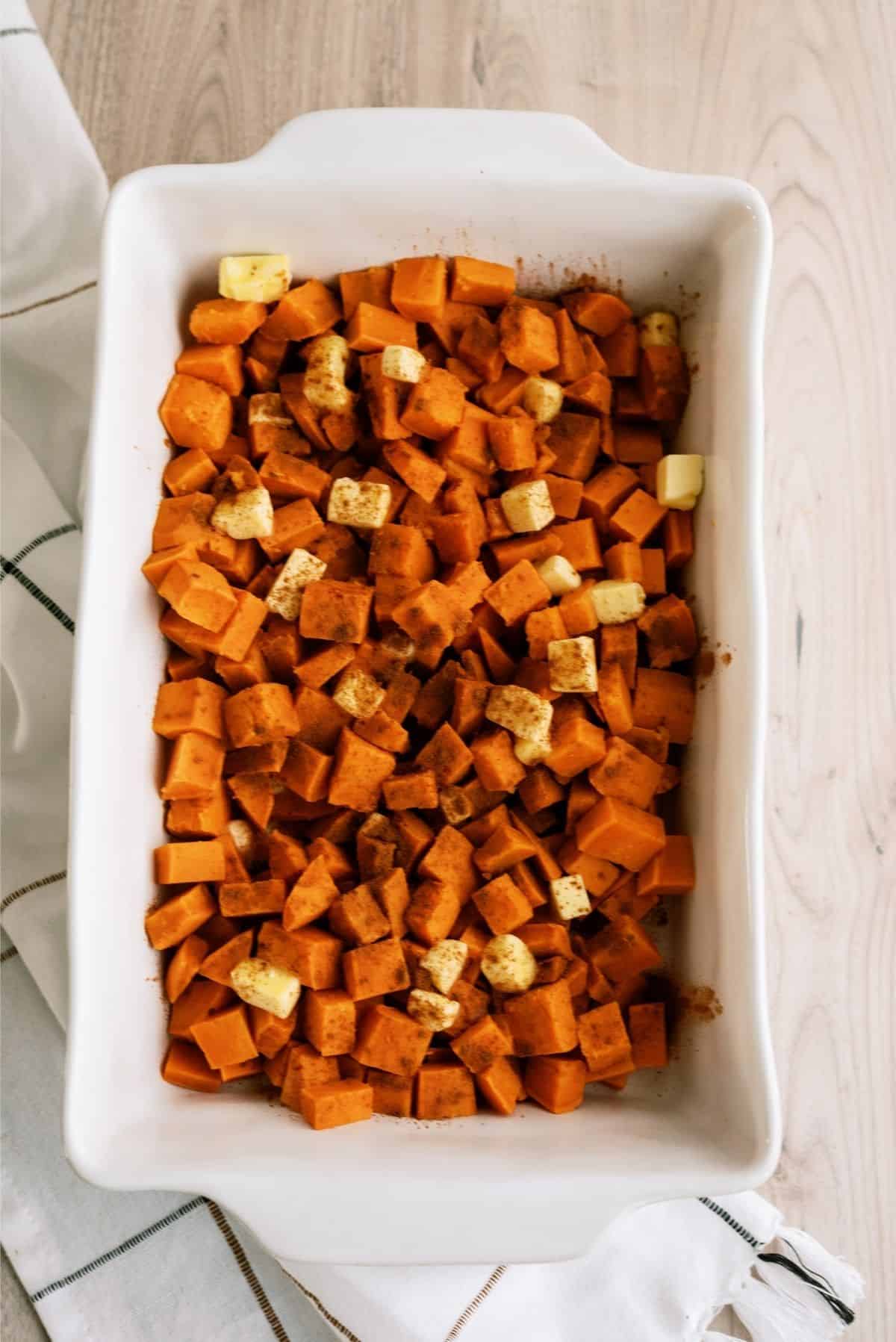 Then sprinkle the cinnamon over top of the butter and yams.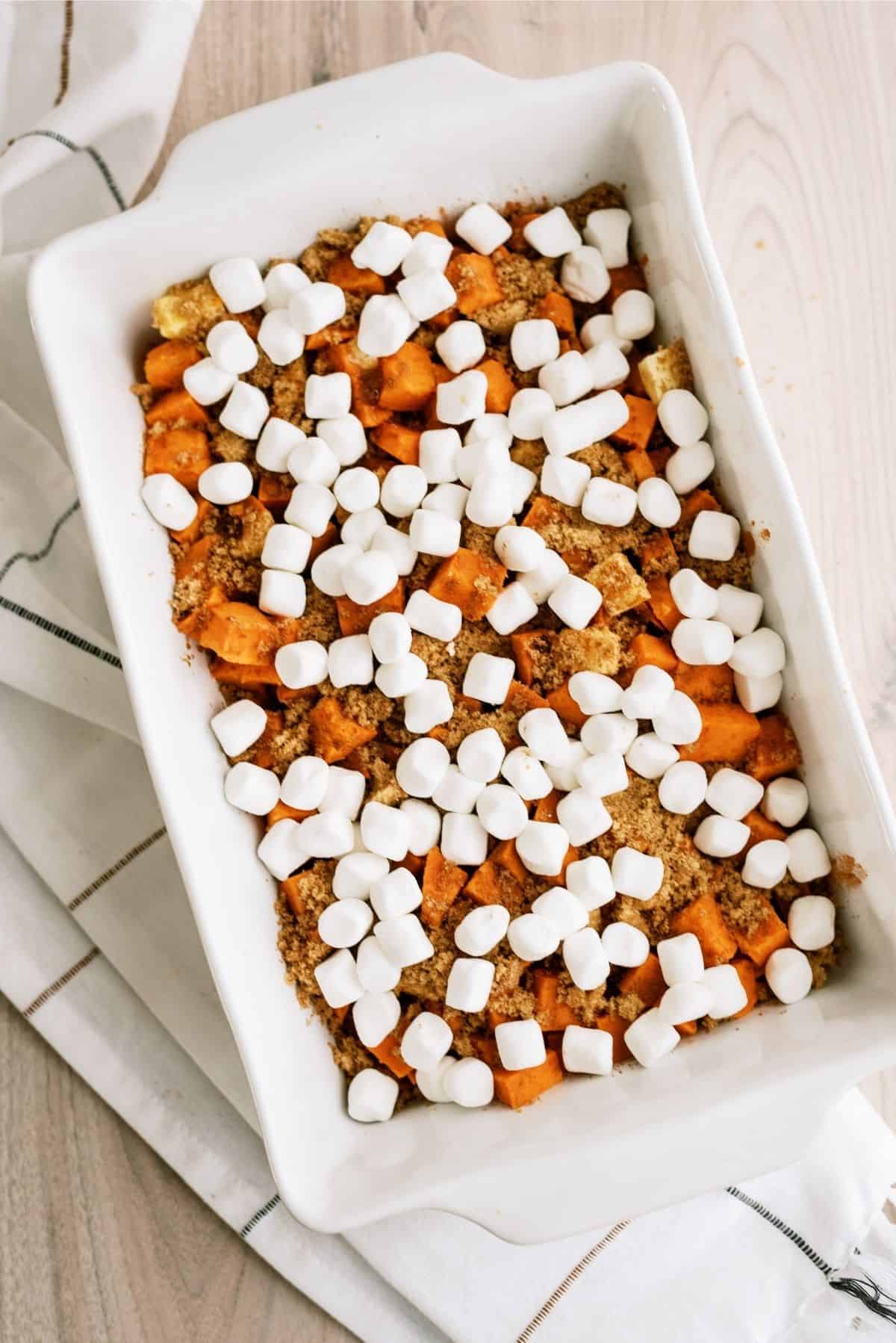 Once that is done, top it off with the brown sugar and miniature marshmallows.
Now that the yams are seasoned, place the pan in the oven for 25 minutes or until the yams are tender and the marshmallows have melted.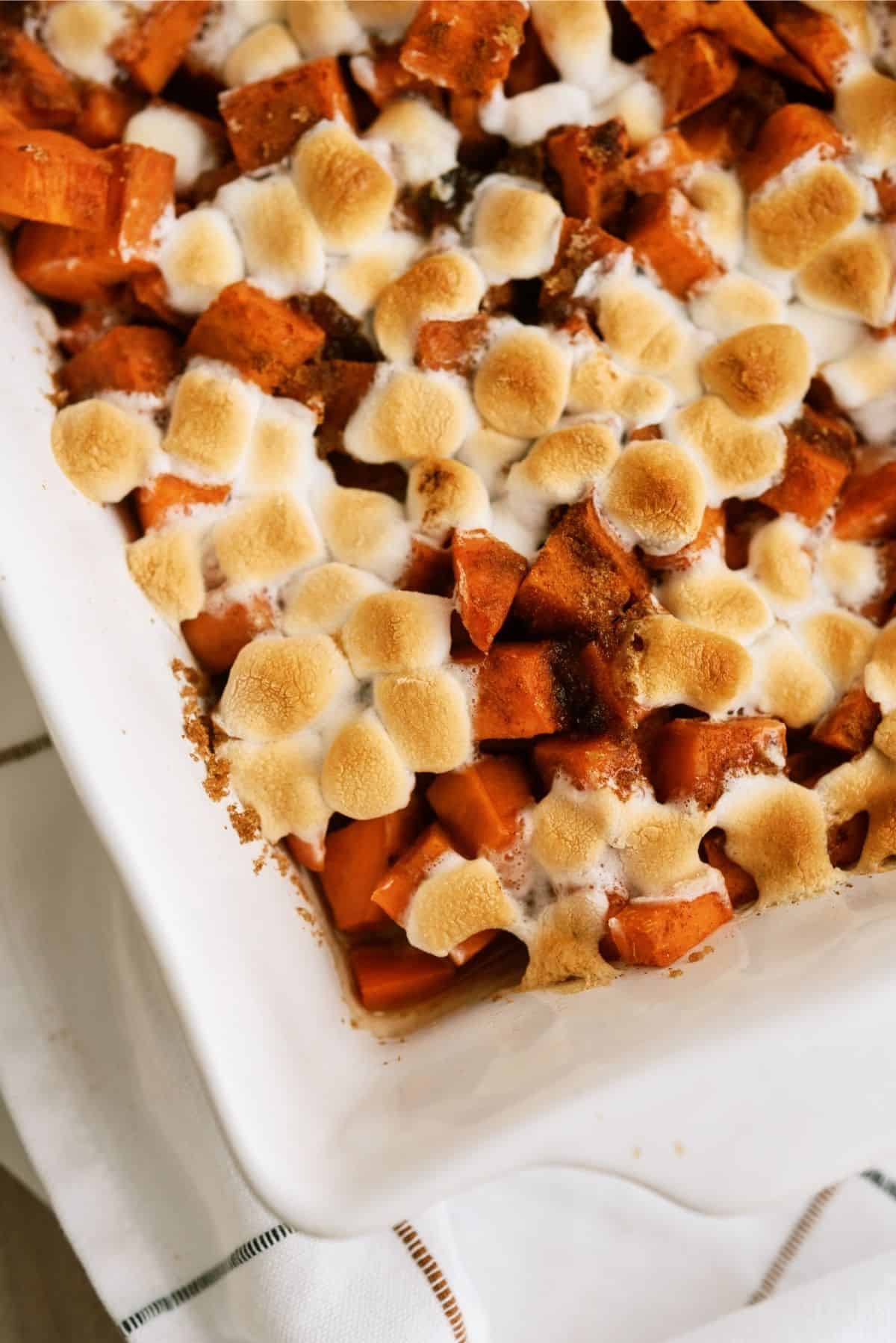 Then simply remove them from the oven and serve them warm and enjoy!
To Make This Classic Family Recipe You Will Need:
Large pot (THIS is a great one!)
9×13 inch pan
Nonstick cooking spray