These Candied Yams Without Corn Syrup, are so delicious and a Thanksgiving dish favorite! This is a must have side dish at your holiday dinners!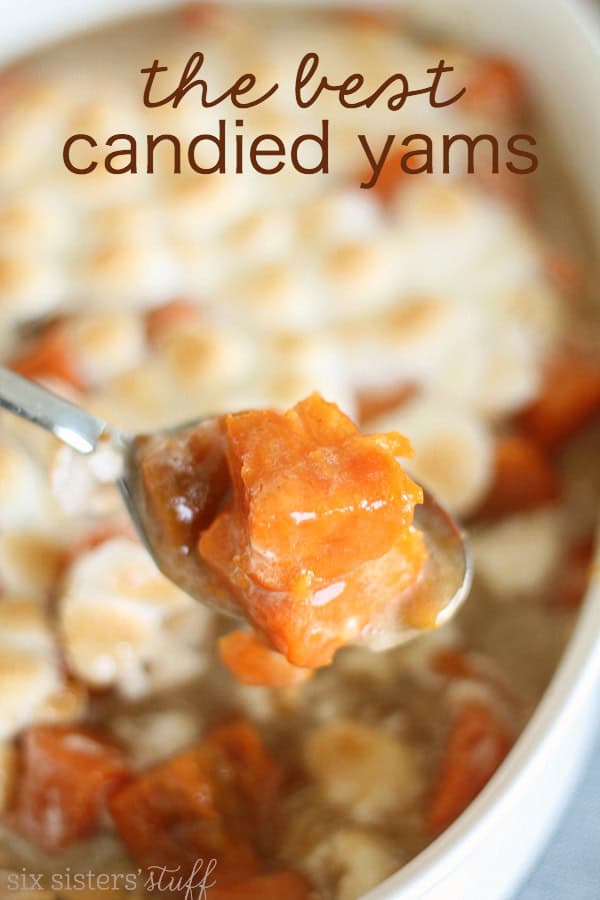 The BEST Candied Yams Recipe (without corn syrup) has officially been created. Let me tell you, they are amazing.
My favorite part of Thanksgiving Dinner is all of the delicious side dish recipes!
Still need a turkey? We'll show you how to cook your turkey 5 different ways HERE!
Ingredients needed to make The BEST Candied Yams Recipe:
Yams (sweet potatoes)
Butter
Cinnamon
Brown sugar
Mini marshmallows