This Parmesan Ranch Corn is so easy to make and full of flavor. It only requires a few simple ingredients, and is absolutely delicious. It is our new favorite side dish recipe.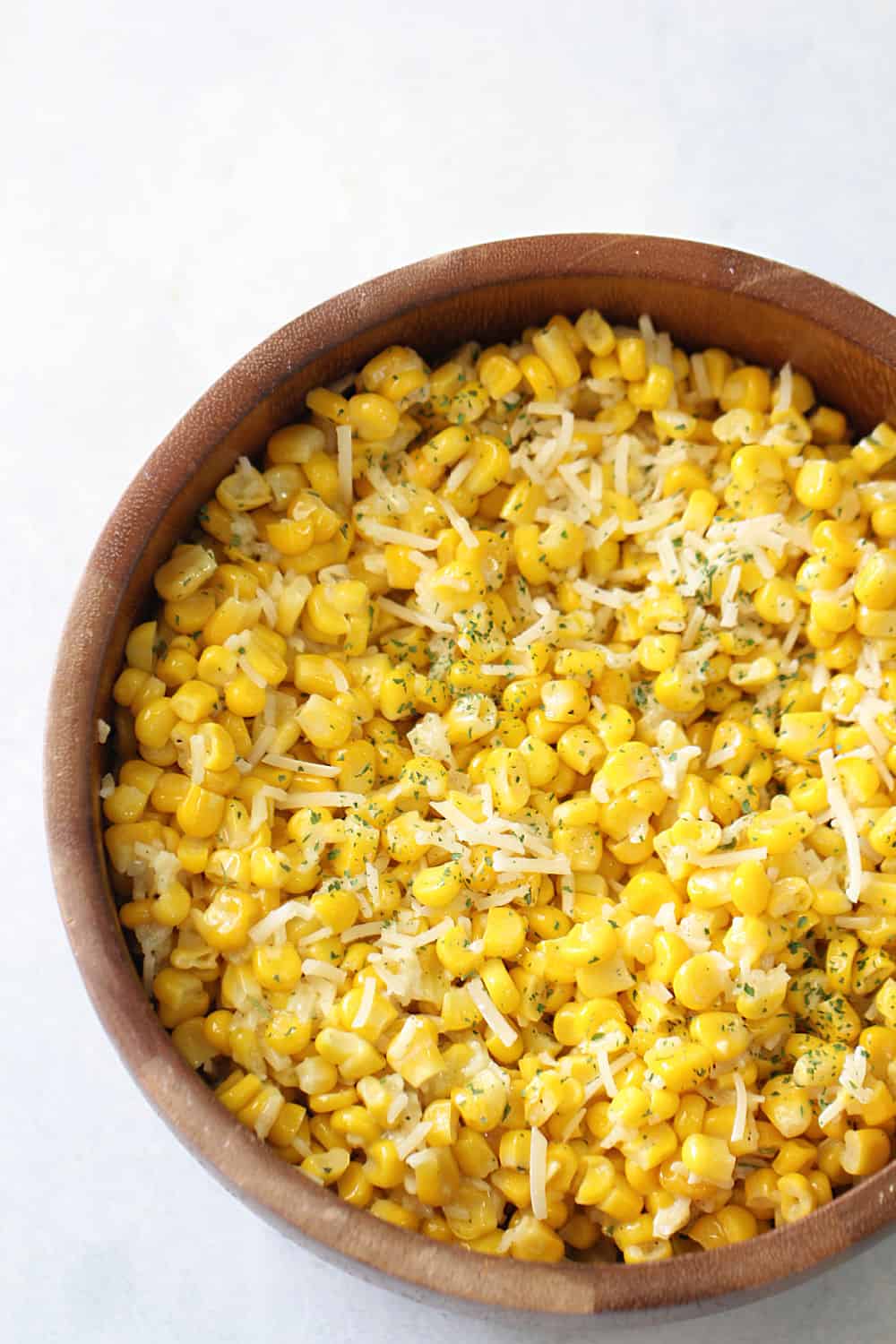 I love corn this time of year. It is so yummy and so cheap. We have it all the time because it makes the perfect side dish, and goes with just about anything.
But so far, nobody is complaining. My family likes all the different corn varieties, and this Parmesan Ranch Corn is definitely a new favorite.
I am also a huge fan of cheese, and any flavor of cheese, on any kind of food. So this side dish was a win-win for me and the family.
It's so easy to make, and it tastes amazing. Just 5 simple ingredients, and it's done in a matter of minutes. Does a side dish get any better than this? I don't think it does.
Could I make this recipe with fresh or canned corn?
I like to make this with fresh corn that we froze and use throughout the year. However, you could easily use this with canned or fresh corn.
We recommend cutting off the corn from the cob, but you could also butter your corn cobs, sprinkle on the ranch seasoning and parmesan mixture, and eat it off the cob.
If you choose to make this recipe using canned corn, you could also do that. We highly recommend draining the corn if you used canned corn.
You could also use the microwavable corn from the store, in the frozen steamer bags. That would also work and taste great with this recipe.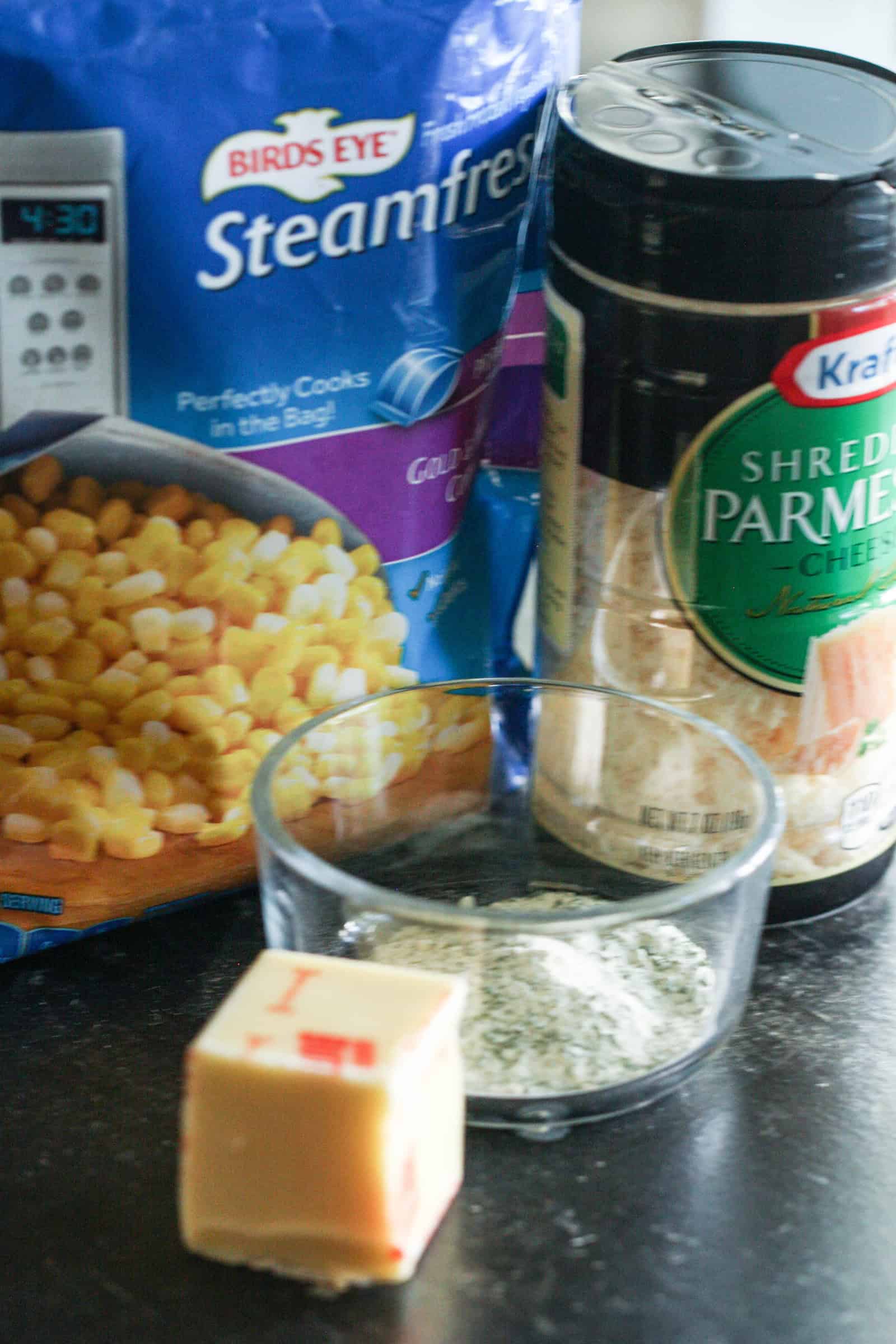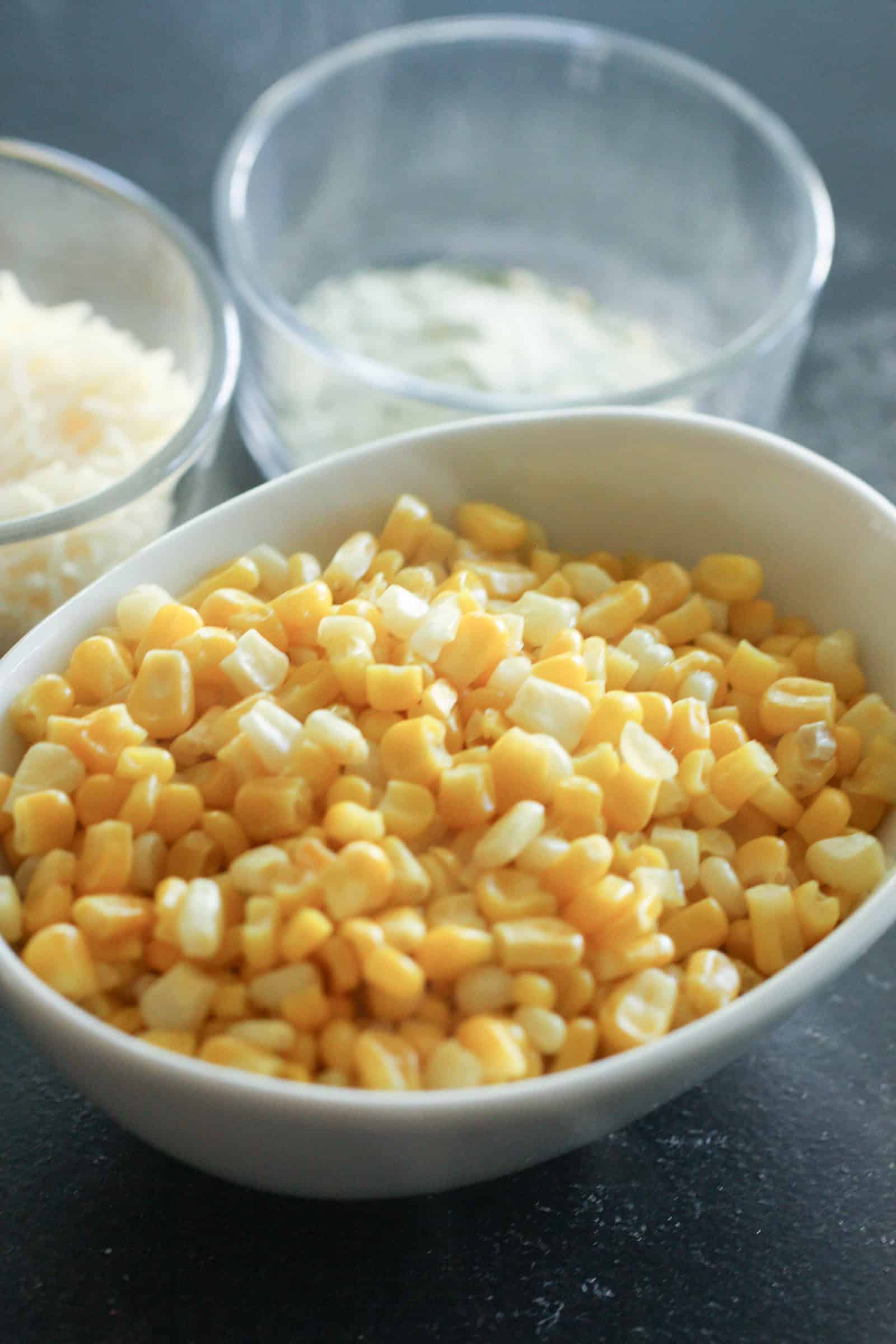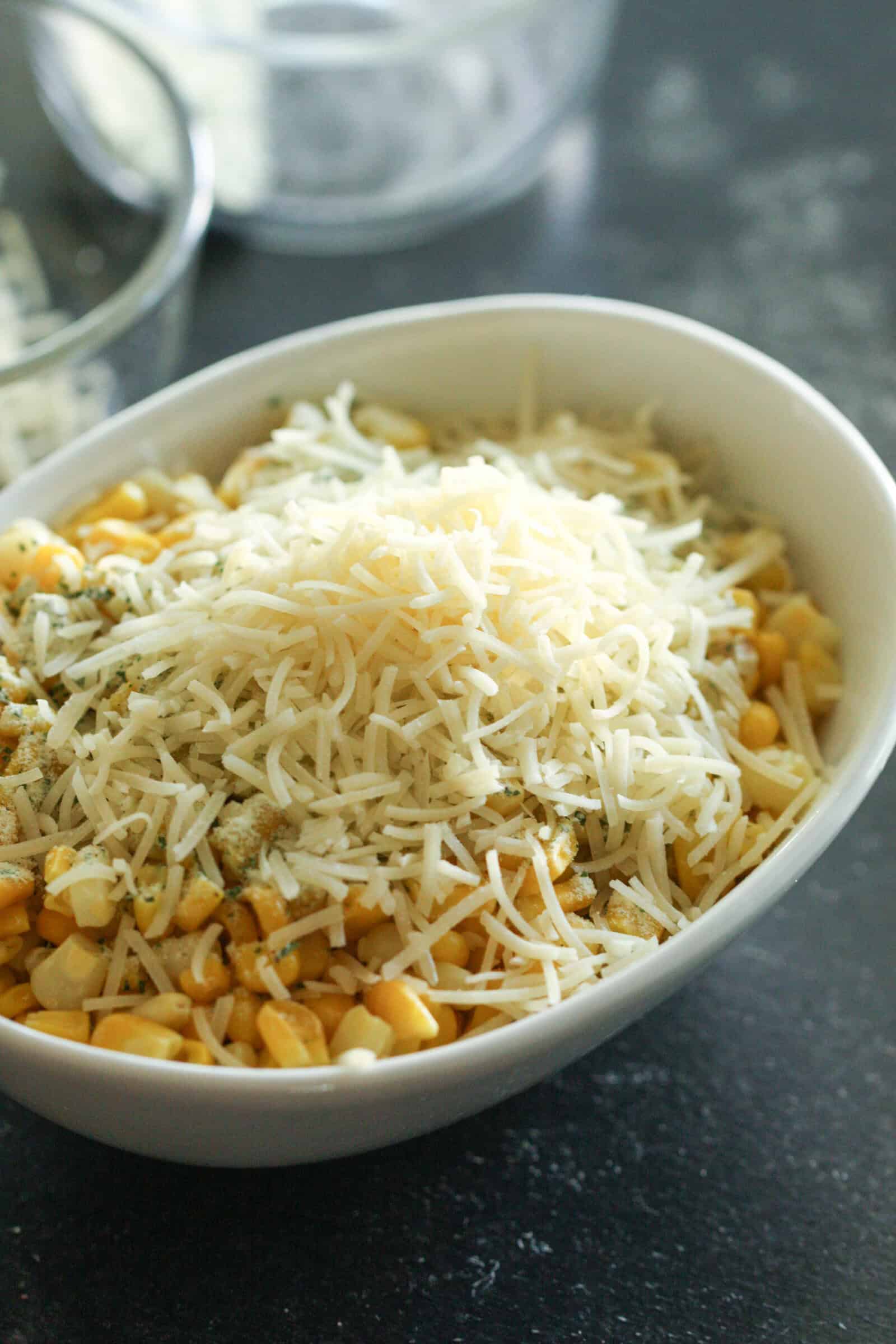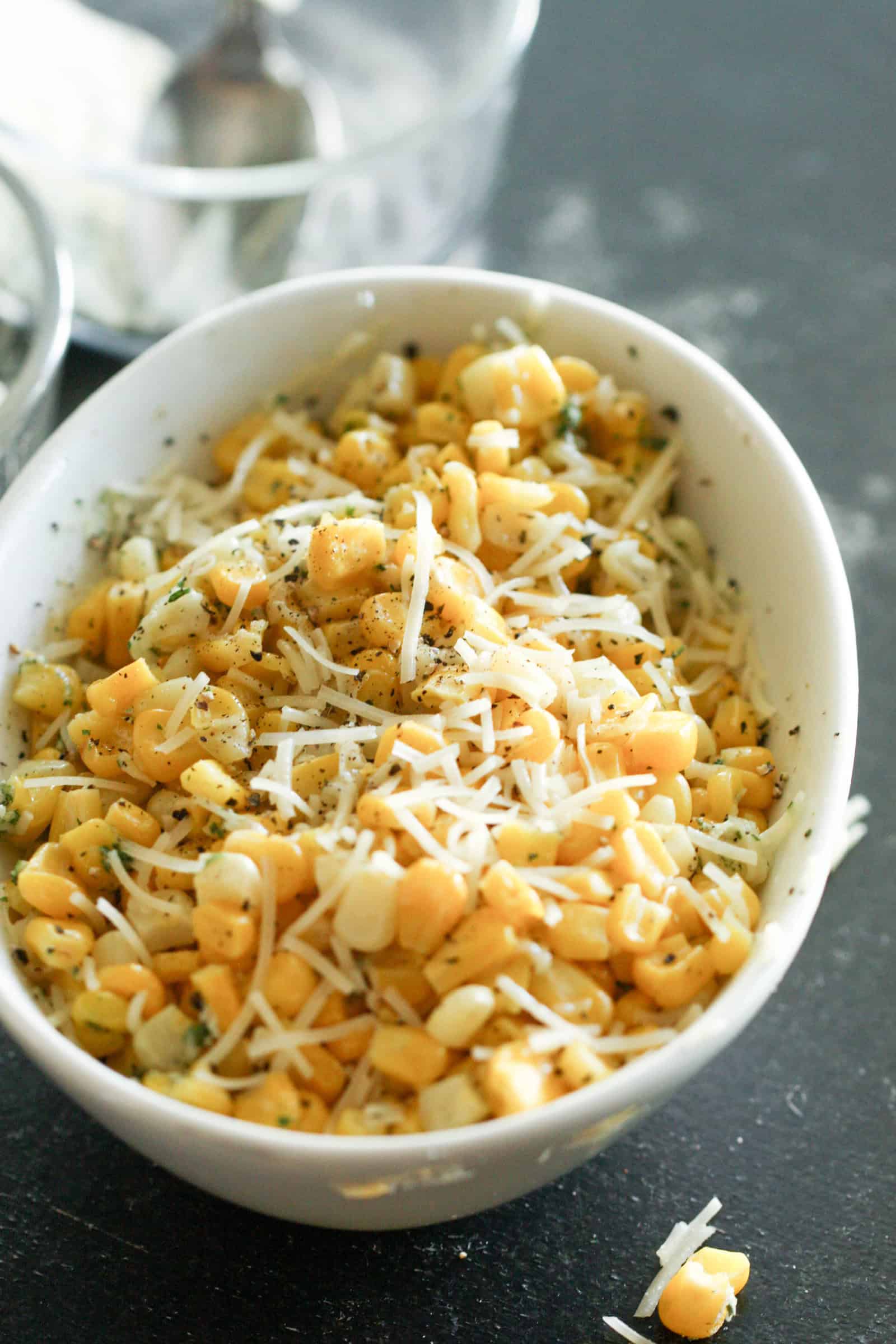 Related article: Love a good, easy ranch recipe? Try our Easy Chicken Ranch Tacos!