This Slow Cooker Creamed Corn Recipe is hands down the very best. You'll never go back to canned corn again. Throw this simple creamed corn recipe together in a matter of minutes and let the slow cooker do all the work for you. This is the perfect side dish for Thanksgiving or your holiday dinner!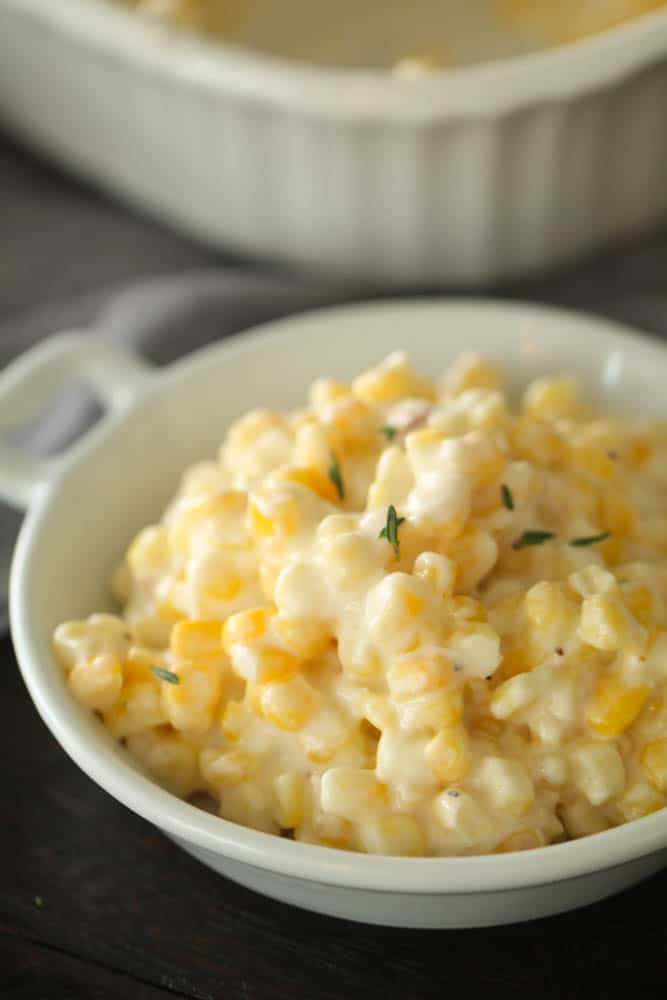 This Slow Cooker Creamed Corn Recipe is so much better than anything from the can. And it's so easy to make.
I never grew up eating creamed corn, but tried it at a friend's house one time and was hooked! Where has creamed corn been all my life?!
I was planning out our menu for Thanksgiving this year and really wanted to serve creamed corn. When it comes to Thanksgiving cooking, I am all about ease and utilizing my slow cooker to make room in the oven for turkey, stuffing, etc.
This Creamed Corn was the easiest and most delicious creamed corn I have ever made!
How to make Slow Cooker Creamed Corn:
There's not much to this slow cooker creamed corn, which is perfect if you are making this for the holidays. All you need to do is add two bags of frozen corn kernels, cream cheese, butter, milk, sugar and salt and pepper to a slow cooker and let the slow cooker do the rest of the work for you!
I didn't even mix my ingredients after placing them in the slow cooker. I covered my slow cooker and let it cook for 4 hours on low, took the lid off, mixed everything together (making sure the cream cheese was completely incorporated) and the creamed corn was ready to go.
It doesn't get much easier than that!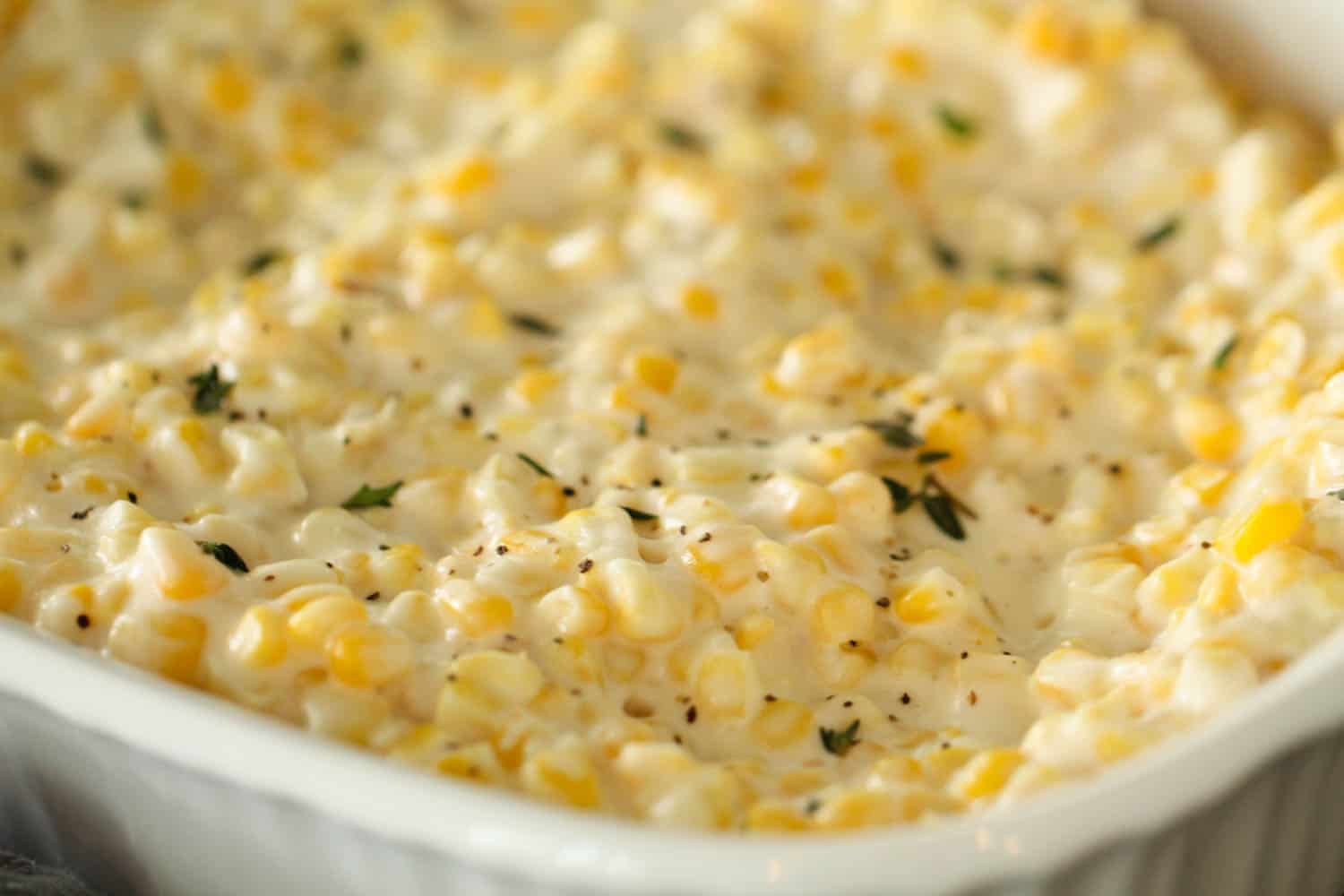 After the creamed corn is done cooking, you can place it in a serving dish or serve it directly from your slow cooker if you are wanting it to stay warm.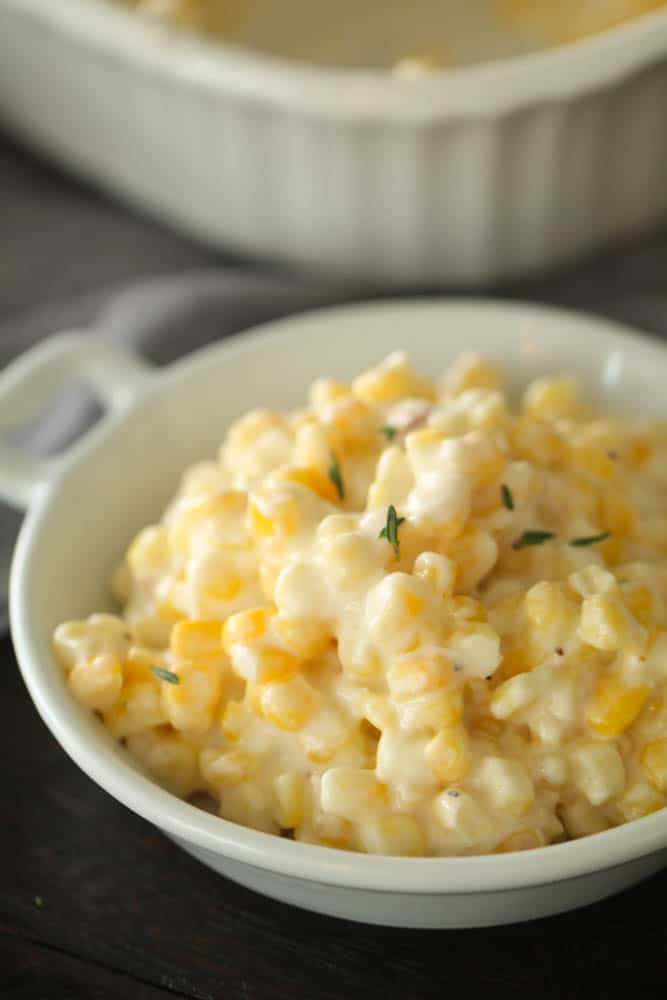 I garnished the creamed corn with fresh thyme before serving.
Related Article: Side dishes can be SO easy in the slow cooker! You'll love our Slow Cooker Macaroni and Cheese!