This Slow Cooker Creamy Chicken Tortellini Tomato Soup is creamy, filling and so delicious. Even my picky eaters loved this soup because of the cheese tortellini!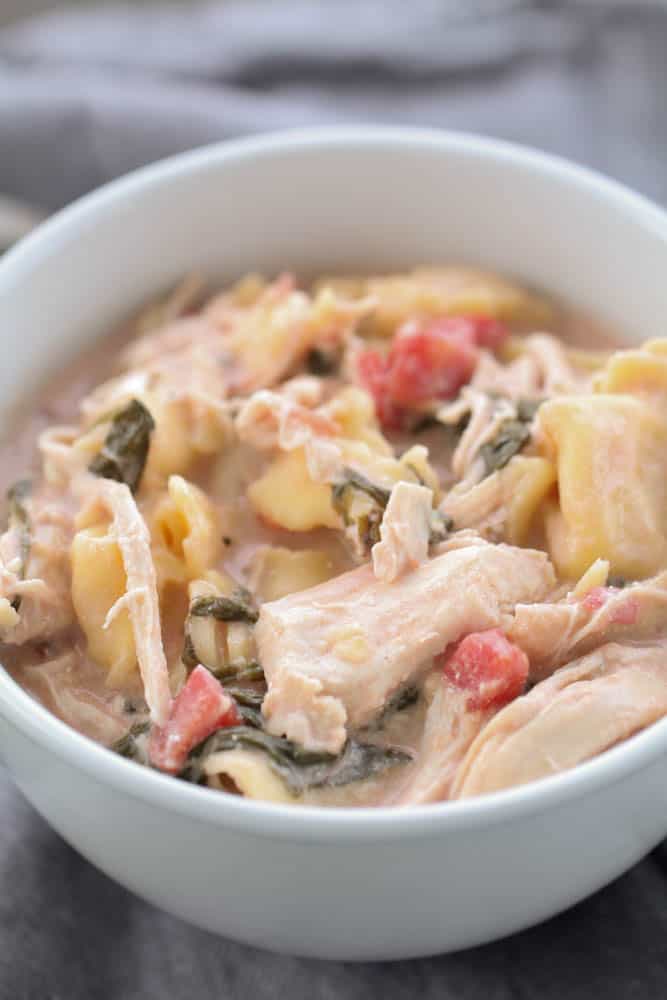 Growing up in Utah, you would think that I was used to cold weather. Without fail, when January comes around I am looking at flights to find somewhere warm to go!
The one thing I love about chilly winter weather, is staying home and enjoying a nice hot bowl of soup.
My kids are really picky when it comes to eating soup, so thicker, creamier soups are always a safe bet in my house.
My kids really love our Tomato Tortellini Soup and One Pot Creamy Tortellini Soup, so I knew this would be a hit.
This Slow Cooker Chicken Tortellini Tomato Soup had the perfect consistency and was so filling. My kids absolutely loved it and couldn't get enough of the cheese tortellini.
Check out these Fall Favorites
How to make Slow Cooker Chicken Tortellini Tomato Soup:
I love using my slow cooker to make soup because it does all the work for me!
This recipe only has 6 ingredients and was so delicious. The best part of this recipe is that you can just throw everything in your slow cooker and in a few hours you have a tasty dinner waiting for you!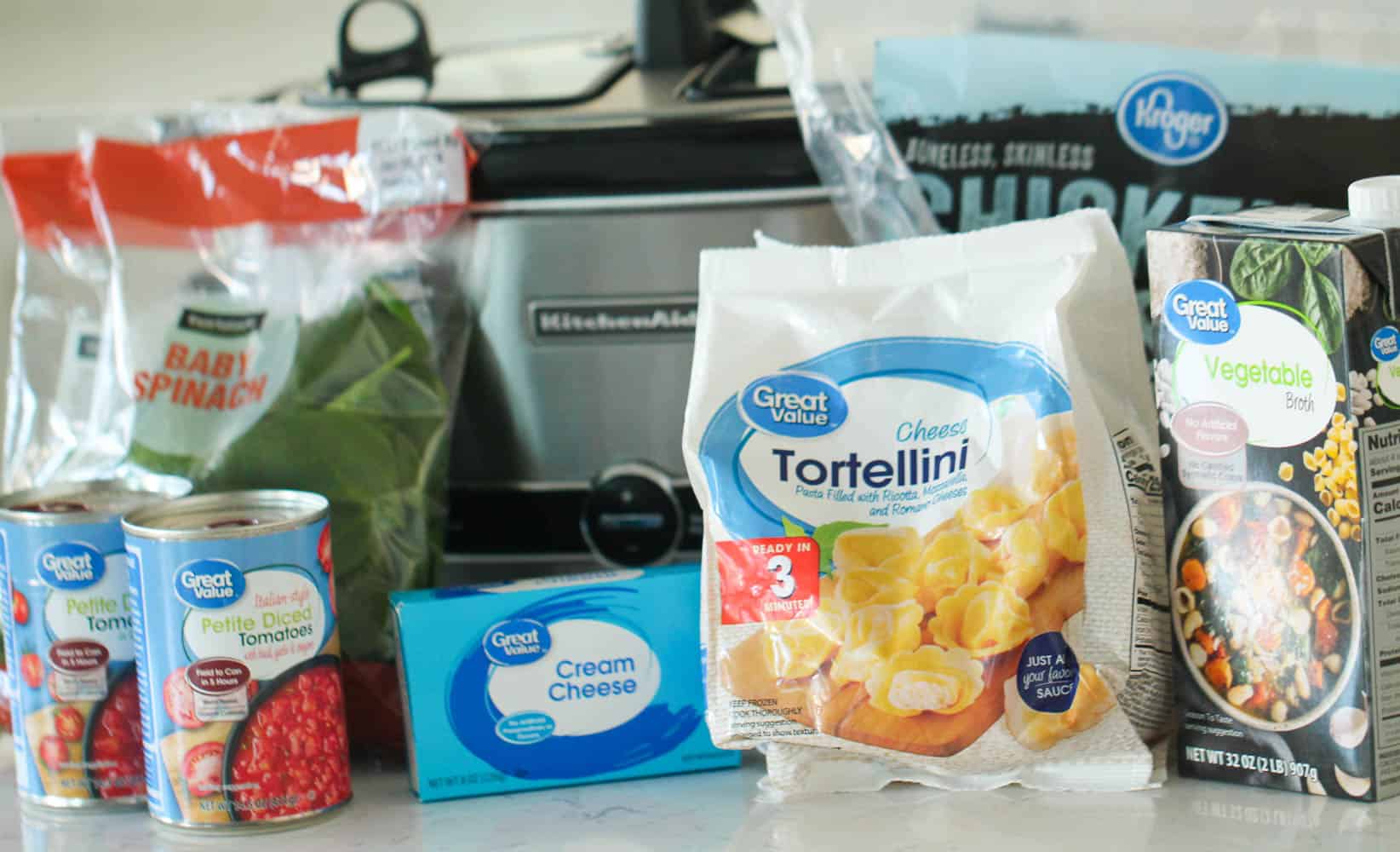 To make this Slow Cooker Chicken Tortellini Soup you will need:
1 bag baby spinach
2 cans Italian-style diced tomatoes
1 block cream cheese
1 bag frozen cheese tortellini
4 cups vegetable broth
3 boneless, skinless chicken breasts (mine were frozen)
I started by spraying my slow cooker with nonstick cooking spray then I laid my 3 frozen chicken breasts on the bottom and seasoned them with salt and pepper, to taste.
I topped my chicken with undrained cans of diced tomatoes, frozen cheese tortellini and baby spinach.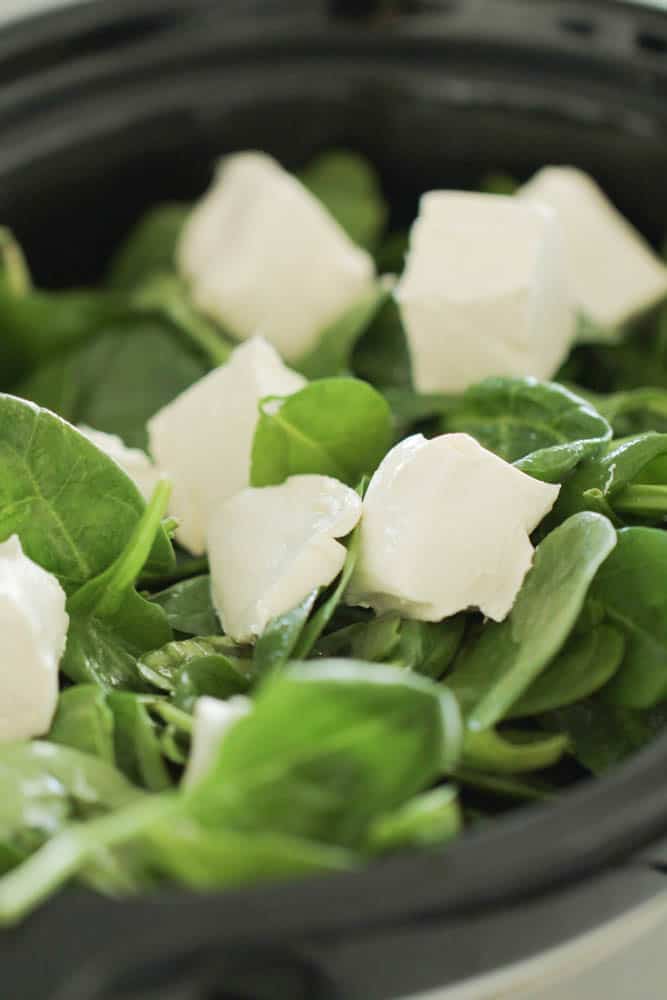 I cut my cream cheese into cubes and spread it out evenly on top of the spinach.
I poured the vegetable broth over the top of everything, placed the lid on top and cooked on low for 5-6 hours.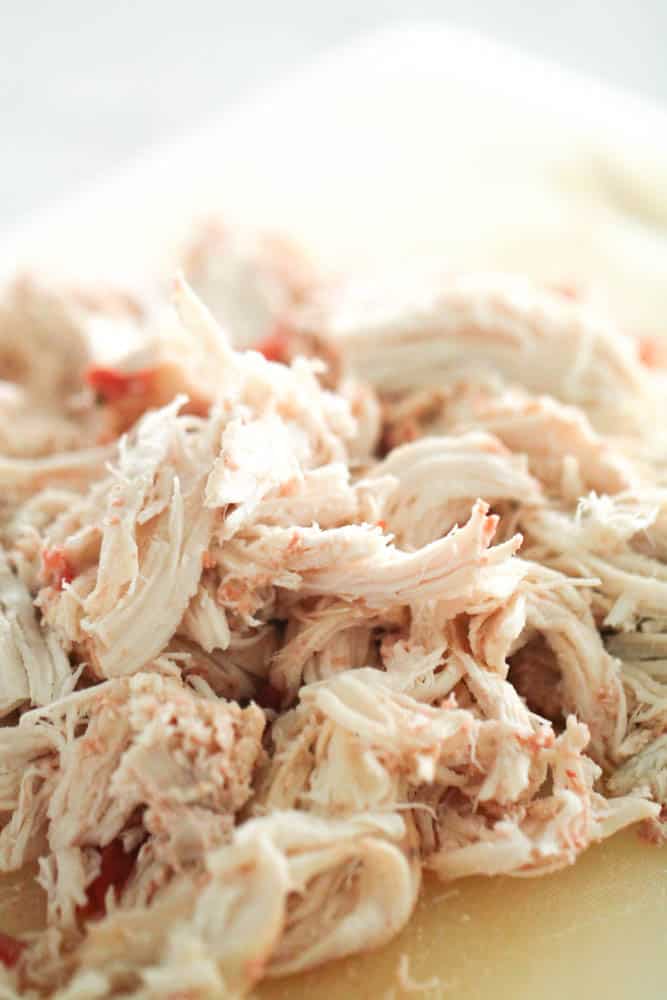 After 5-6 hours, I removed the chicken from the slow cooker and shredded it then placed it back in the slow cooker.
Mix everything together until the cream cheese is completely incorporated and everything is well combined.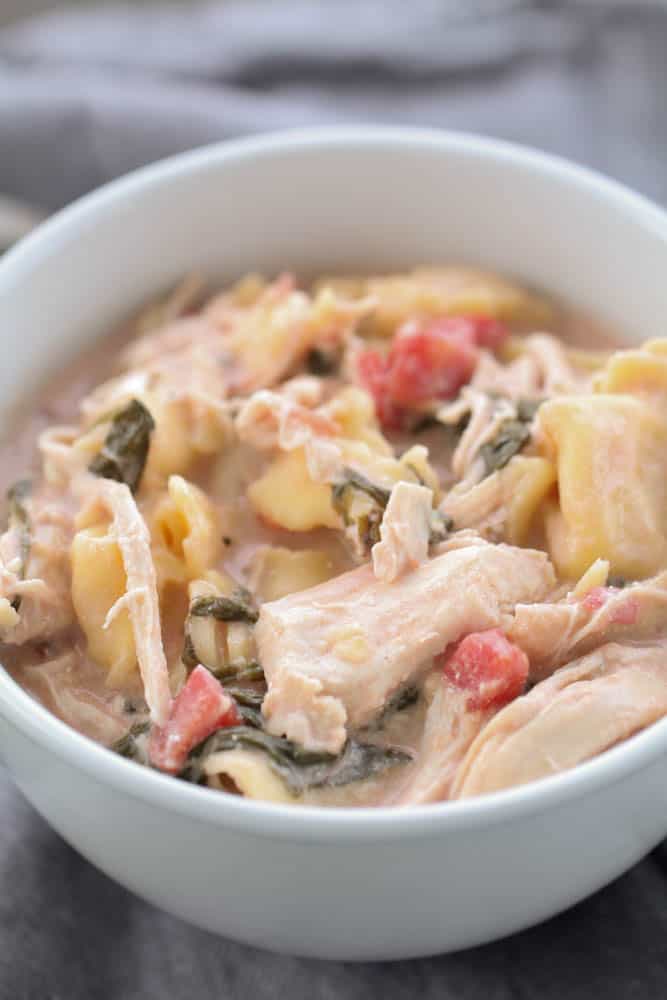 Serve hot and enjoy!