This beef is slow cooked until tender in a perfect blend of spices. It's great for filling tacos, burritos, salads, or just served over rice.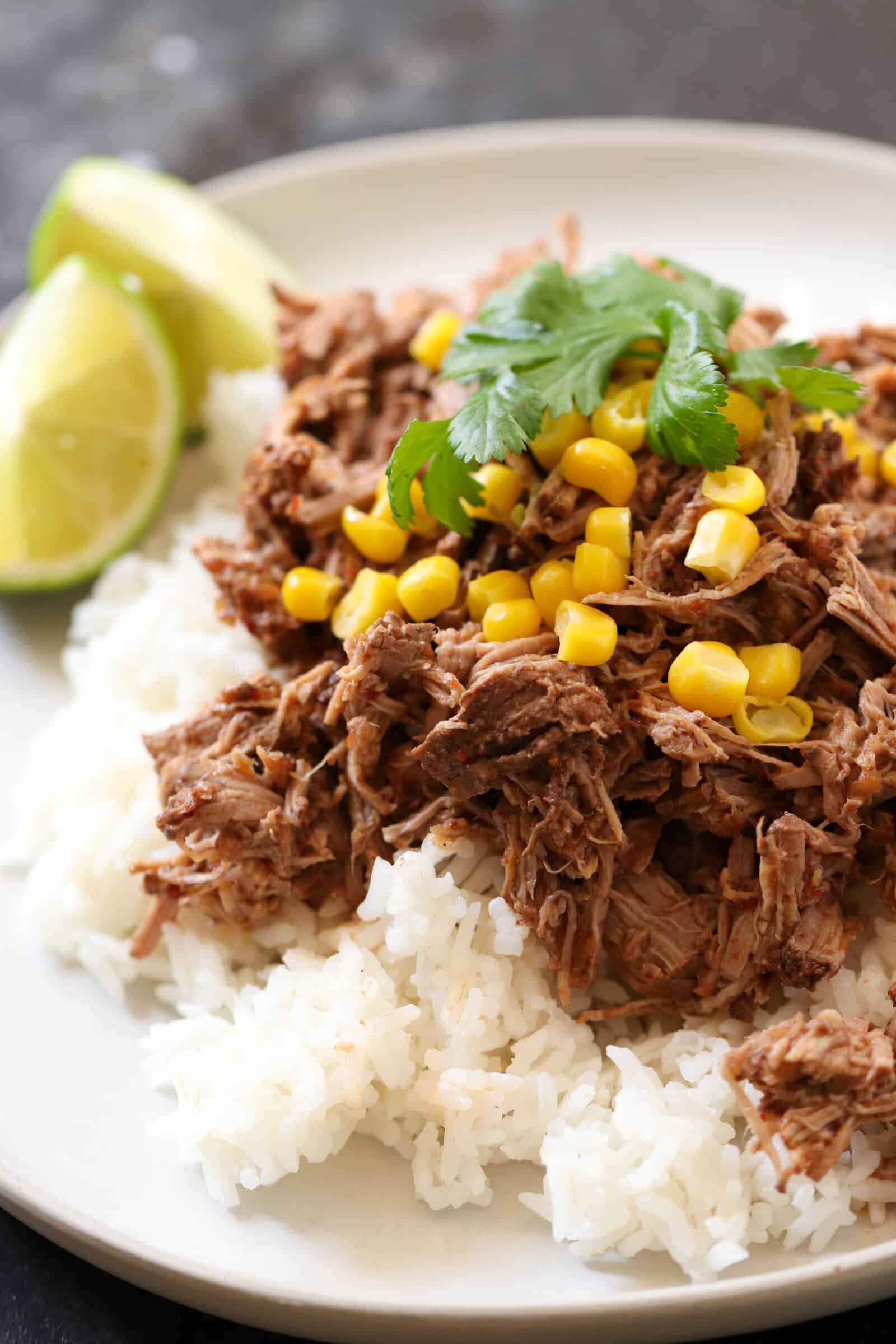 If you love Chipotle, you're going to love this copycat slow cooker chipotle's barbacoa beef. This was really easy and made my house smell amazing all day!
If you're looking for a new slow cooker, this one is a favorite.
We love to serve this beef as filling for tacos, burritos, enchiladas, quesadillas, salads, or just "bowl style" over rice with vegetables on the side.
How to make slow cooker chipotle's barbacoa beef:
Place garlic, onion, lime juice, cumin, oregano, chipotles, and cloves in a blender or food processor.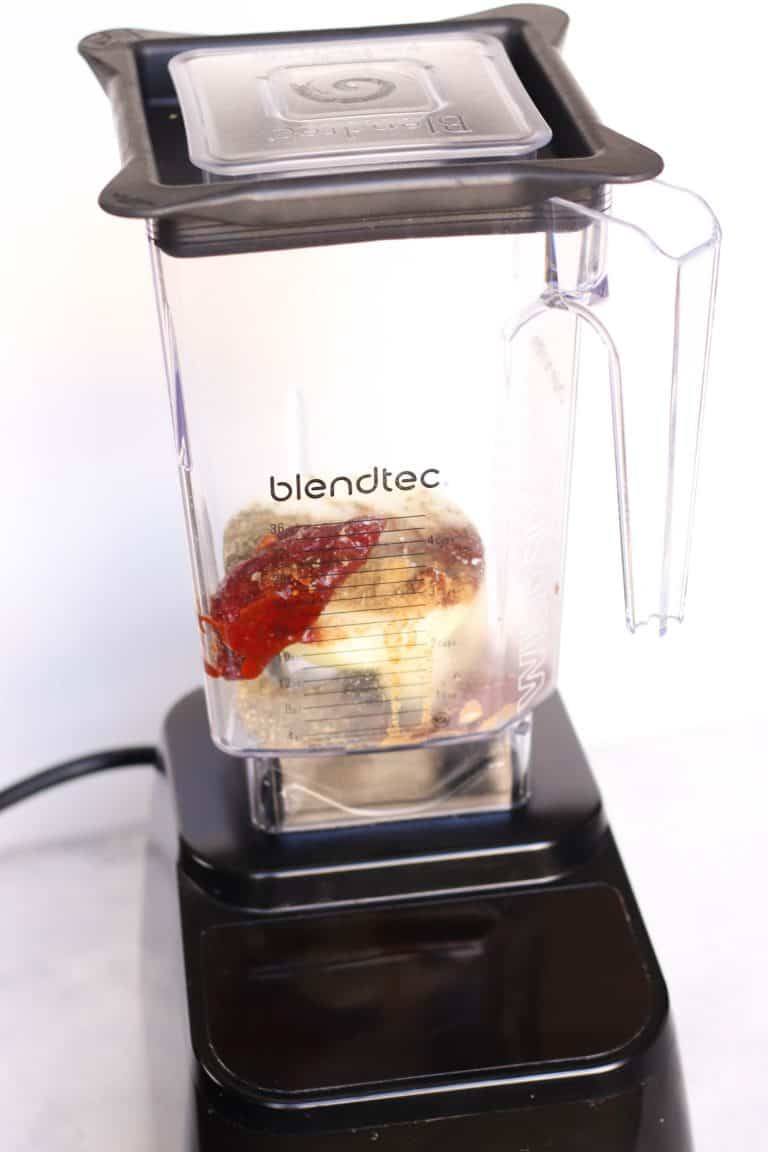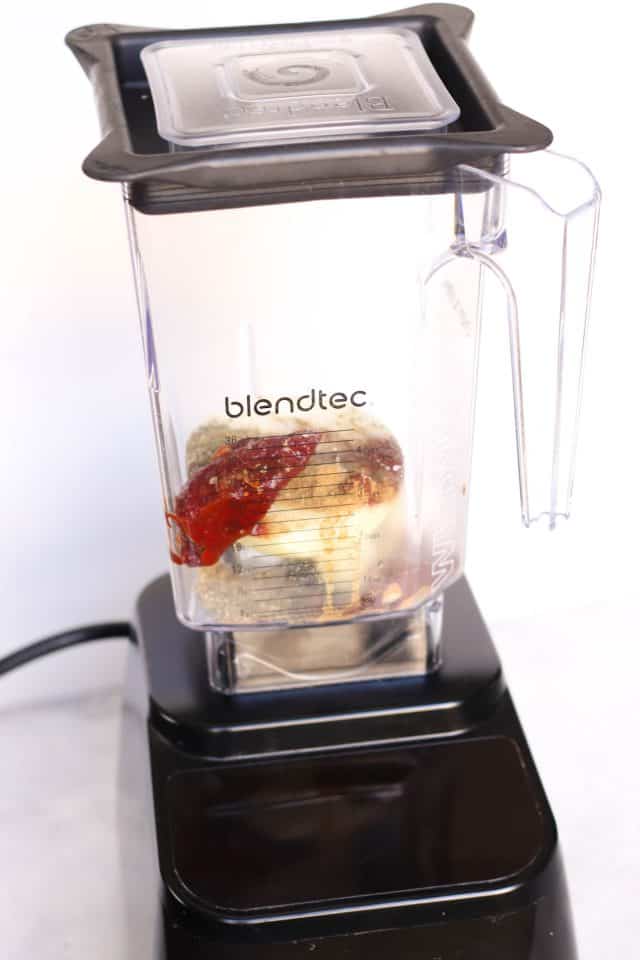 Trim all fat off meat, cut into 4 inch chunks. Season with salt and pepper and brown on high heat in 1 teaspoon oil. If you're short on time, you can skip this step, but it does give a nice depth to the flavor of the meat.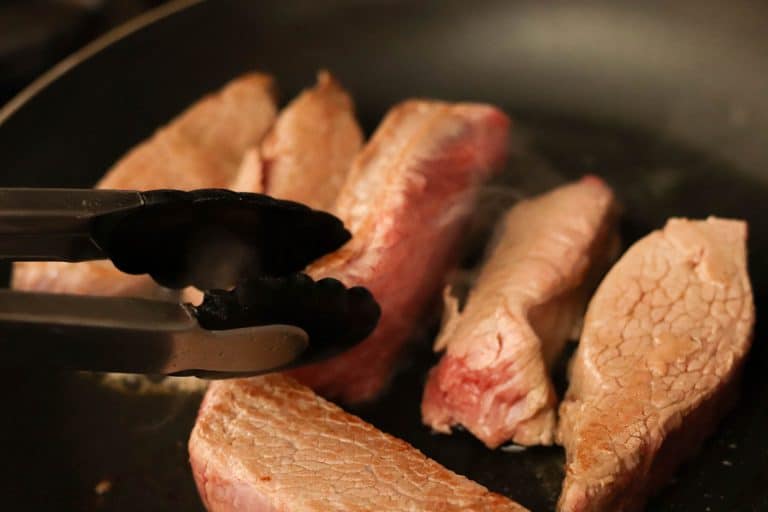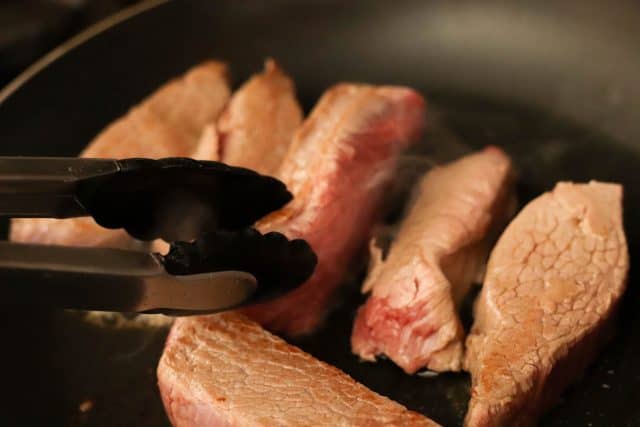 Add liquefied spices, water, bay leaves and cook in a slow cooker on high for 4 hours, or low for 6-8 hours.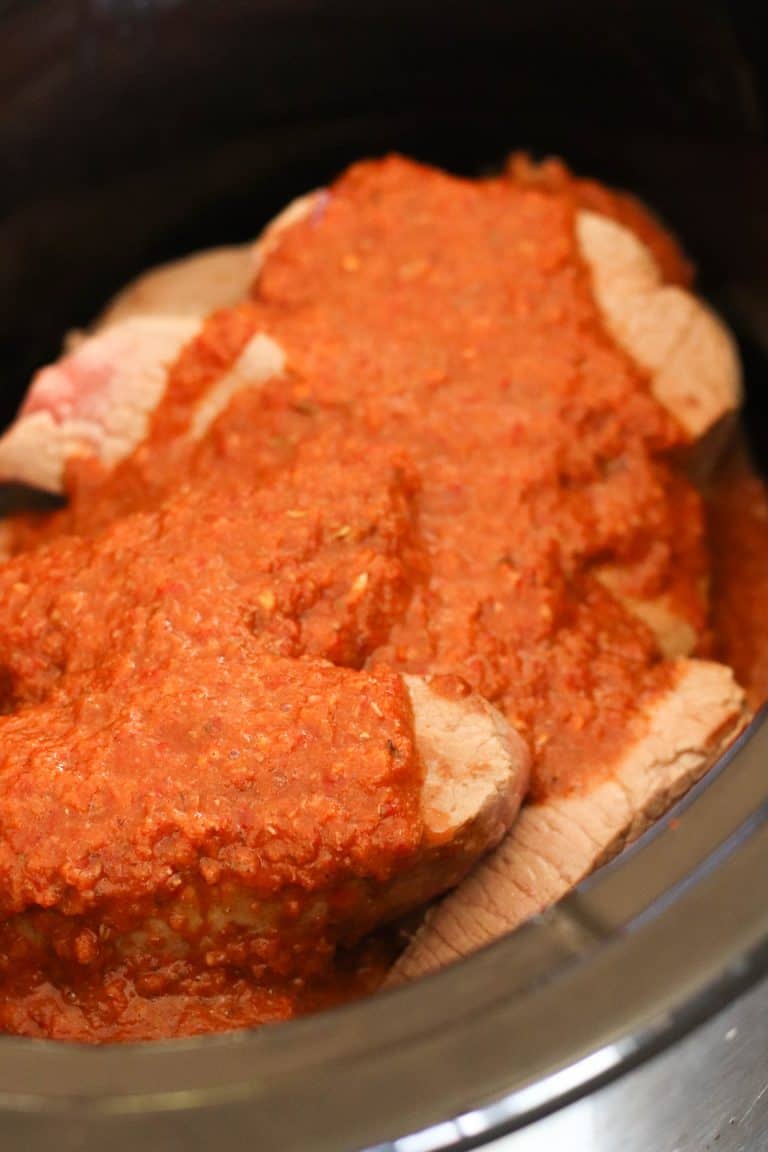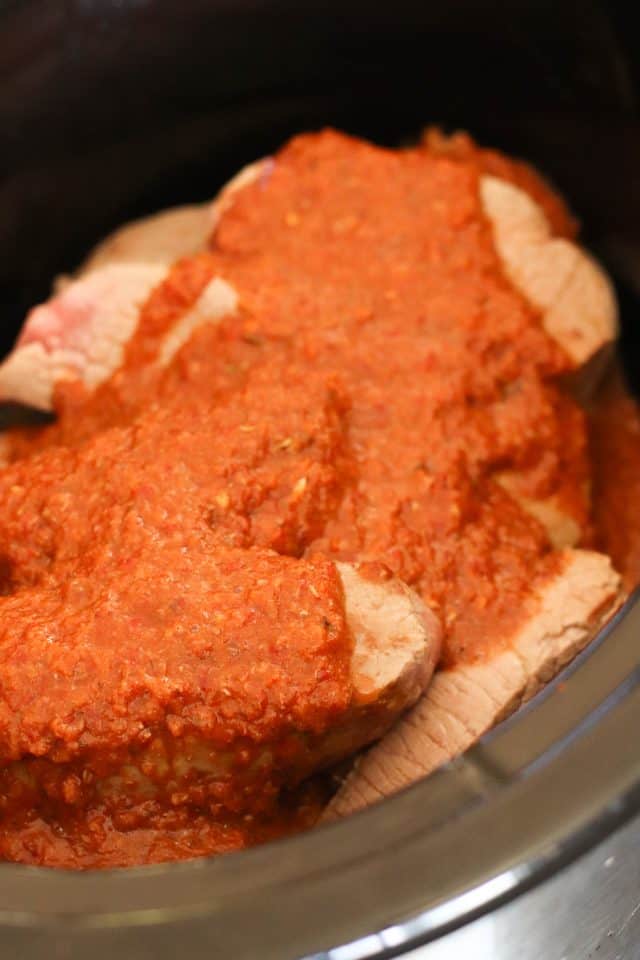 Once cooked and the meat is tender, remove the meat and place in a dish. Shred it with two forks, and reserve the liquid for later (discard the bay leaf). Return the shredded meat to the pot, adjust salt and cumin (you may need to add more) to taste and add some of the reserved liquid back. Simmer uncovered for about 10 minutes to let the flavors penetrate.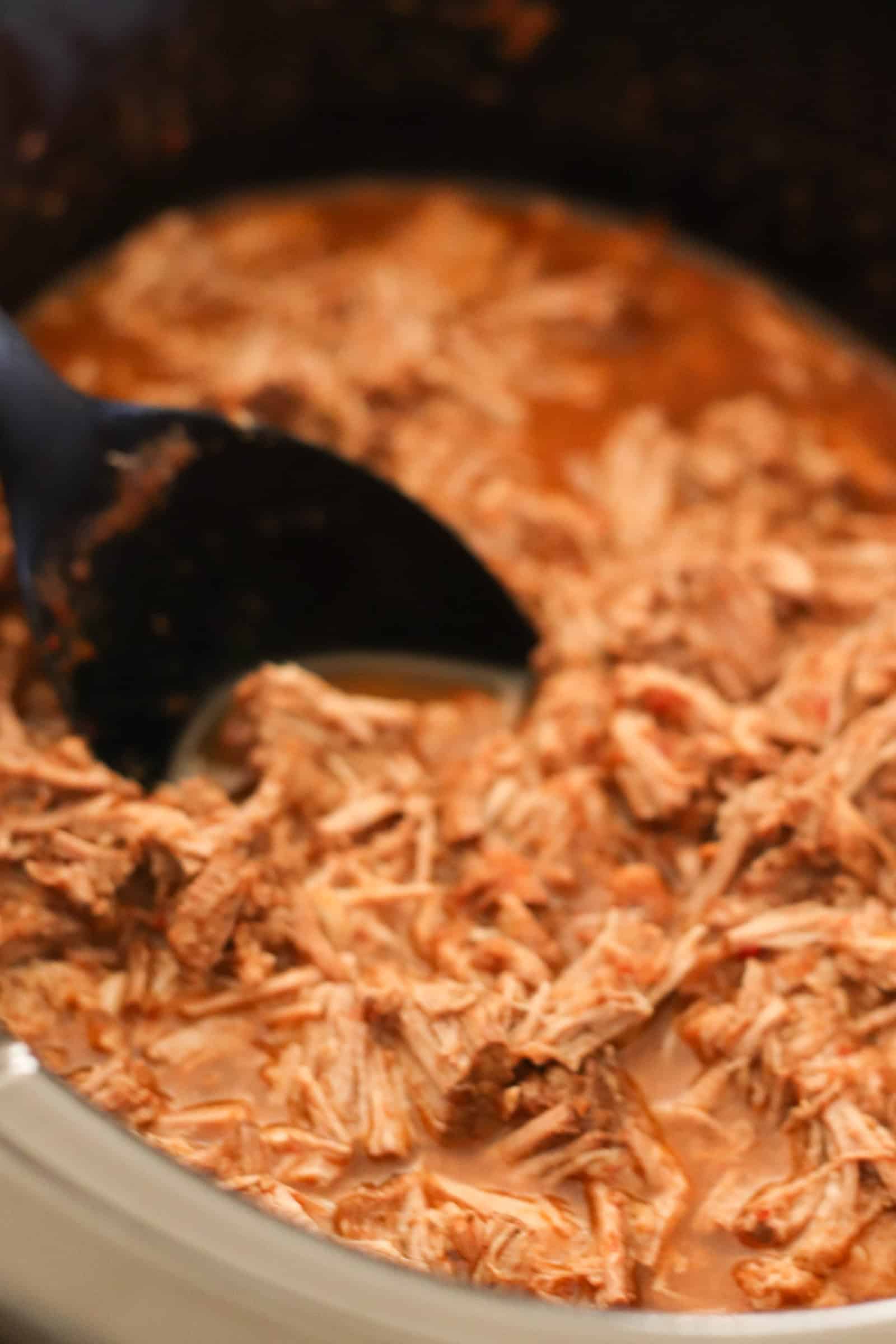 Slow Cooker Chipotle Barbacoa Recipe Notes:
This recipe uses canned chipotles in adobo sauce (you can see the kind we prefer to use below) and calls for 2-4, depending how spicy you would like it. My kids don't like spicy food, so I can usually only get away with one chipotle pepper and a little bit of adobo sauce.