Chicken corn chowder is the best soup recipe for fall! It is a creamy and delicious comfort food soup, perfect for those chilly autumn days.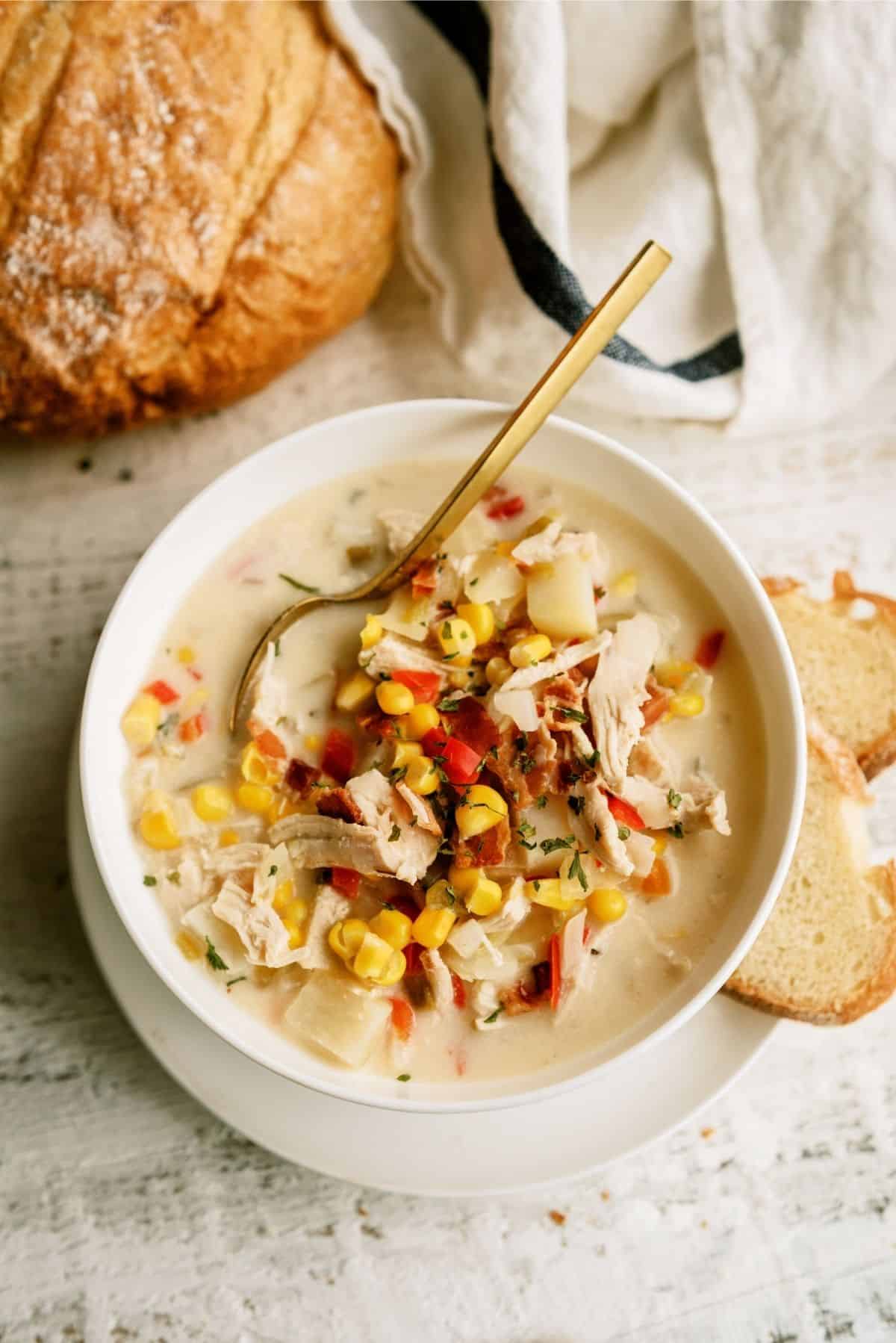 Our chicken corn chowder recipe is one of the easiest comfort food recipes you can make! It is also absolutely amazing and can be made in one pot. Talk about bonus points for easy clean up too!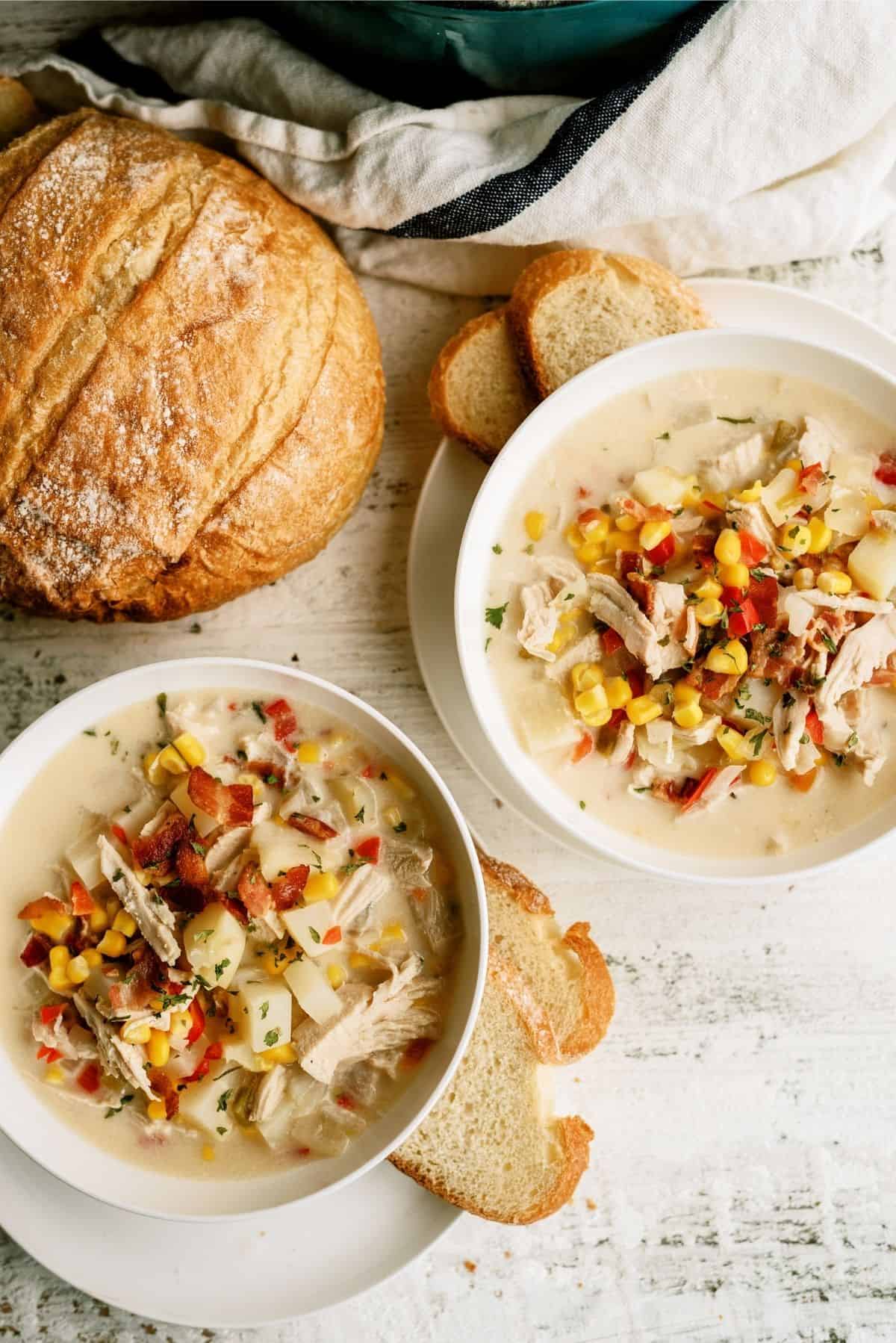 One of my favorite things about fall is all of the different soup recipes. This one is always top on my list and actually finds its way back on the menu a few times. Oops!
I love to make it often because it has become a favorite family dinner recipe, that I know is super simple to make and the flavor does not disappoint!
If you want to eat more than just soup for dinner, you cannot beat our quick homemade breadsticks, or the perfect bread for dipping, our homemade french bread, and you can't go wrong with and Italian fresh green salad.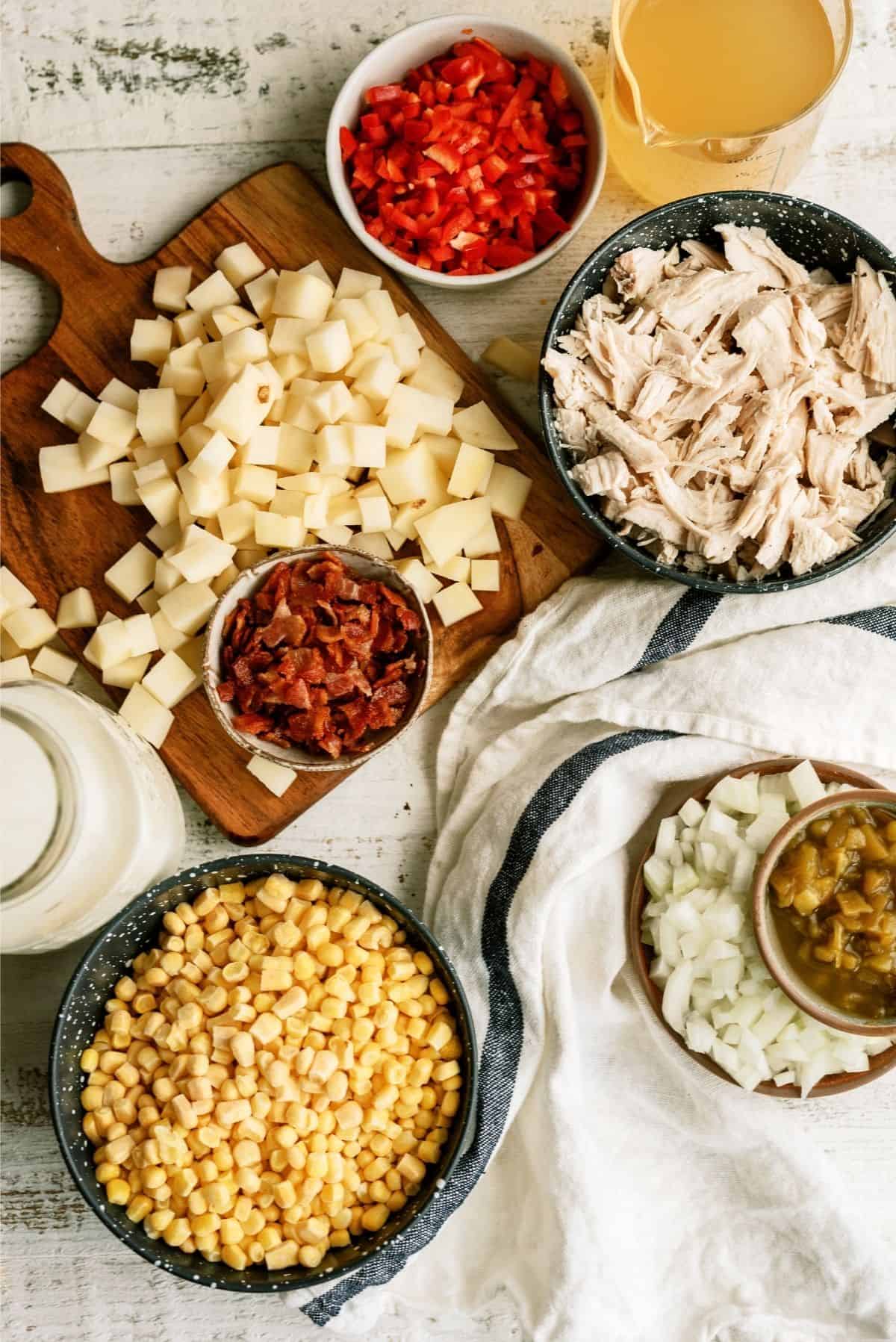 Ingredients Needed For Our Chicken Corn Chowder Recipe:
Cooked bacon strips
Onion
Red bell pepper
Russet potatoes
Flour
Chicken broth
Milk
Frozen corn
Dried parsley flakes
Dried thyme
Green chilies
Cooked chicken
Salt
Pepper
How To Make Our Chicken Corn Chowder Recipe:
When we said this recipe was simple, we weren't lying.
Get out your large pot, dice up your onion and red bell pepper and put it in the pot.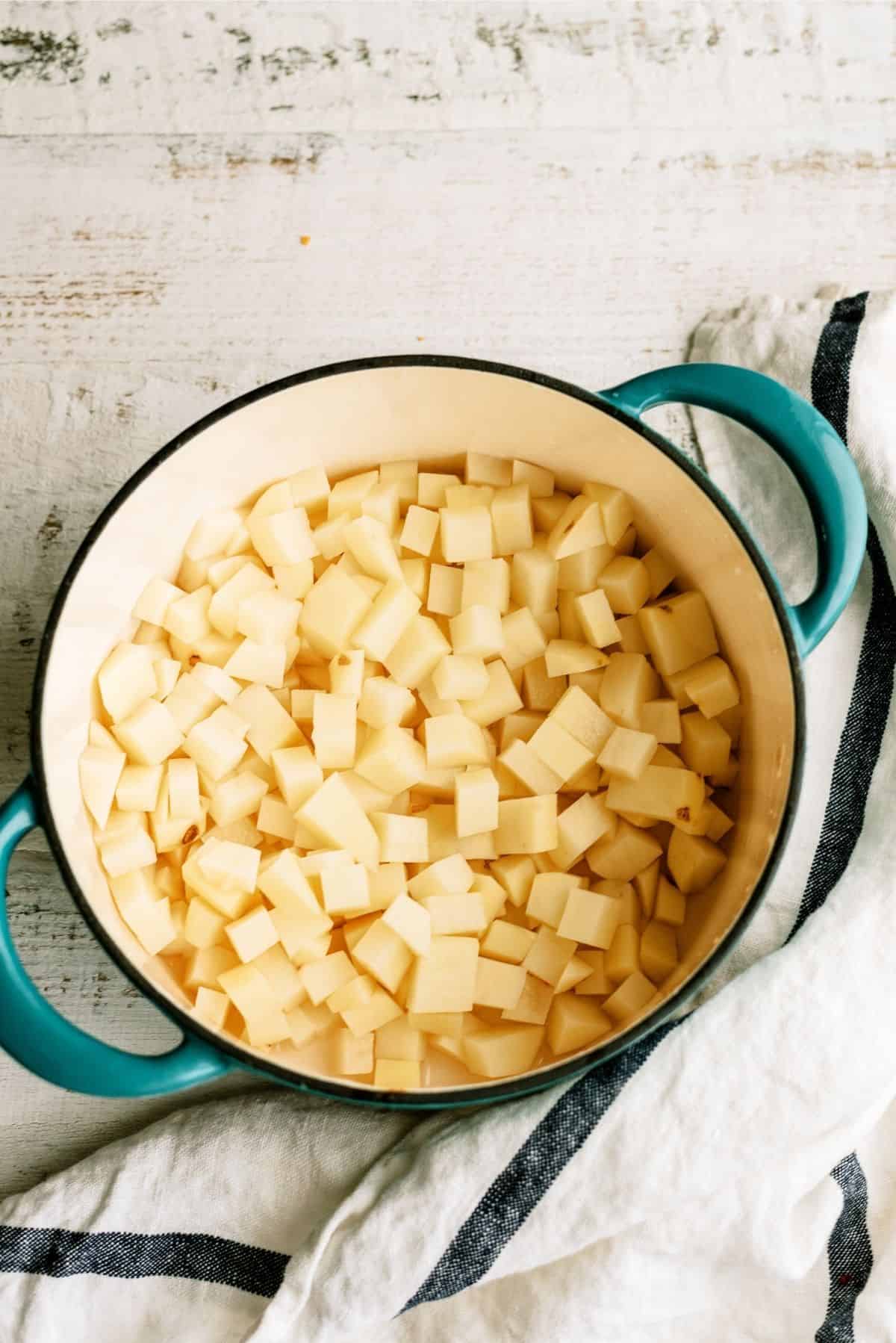 Then wash, peel, and cube the russet potatoes and add them into the large pot.
Crumble up your cooked bacon and put it in the pot.
Next, add in the flour, milk, and chicken broth to the pan.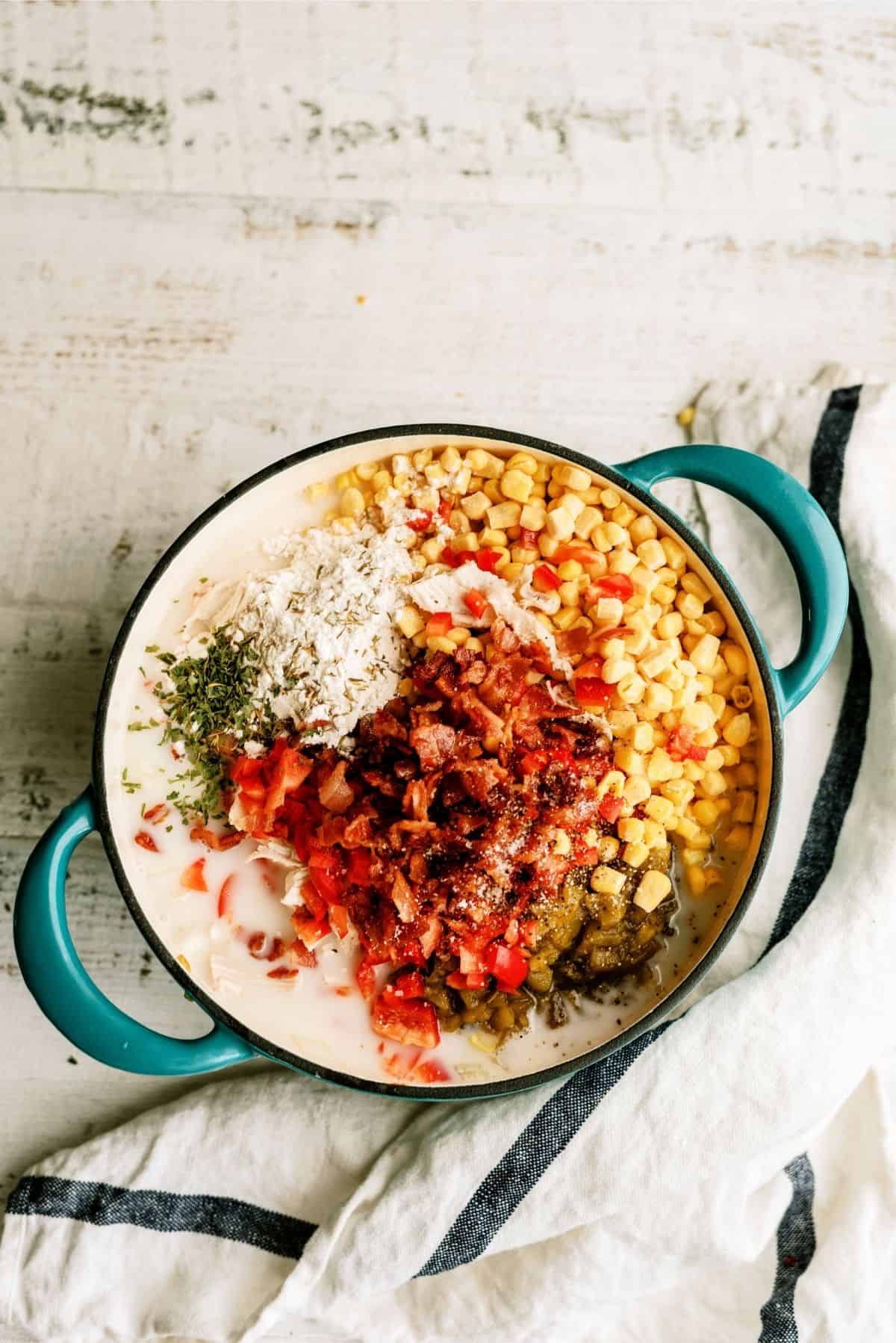 Now, place the frozen corn, dried pasley, thyme, green chilies, shredded chicken, salt, and pepper in the stock pot.
Once all of that is in there, give the ingredients a good stir making to get everything nice and mixed up.
Turn the burner onto high heat and bring it all to a boil.
After it reaches a boil, turn the heat down to low and let it simmer together for 15-20 minutes or until the potatoes are tender.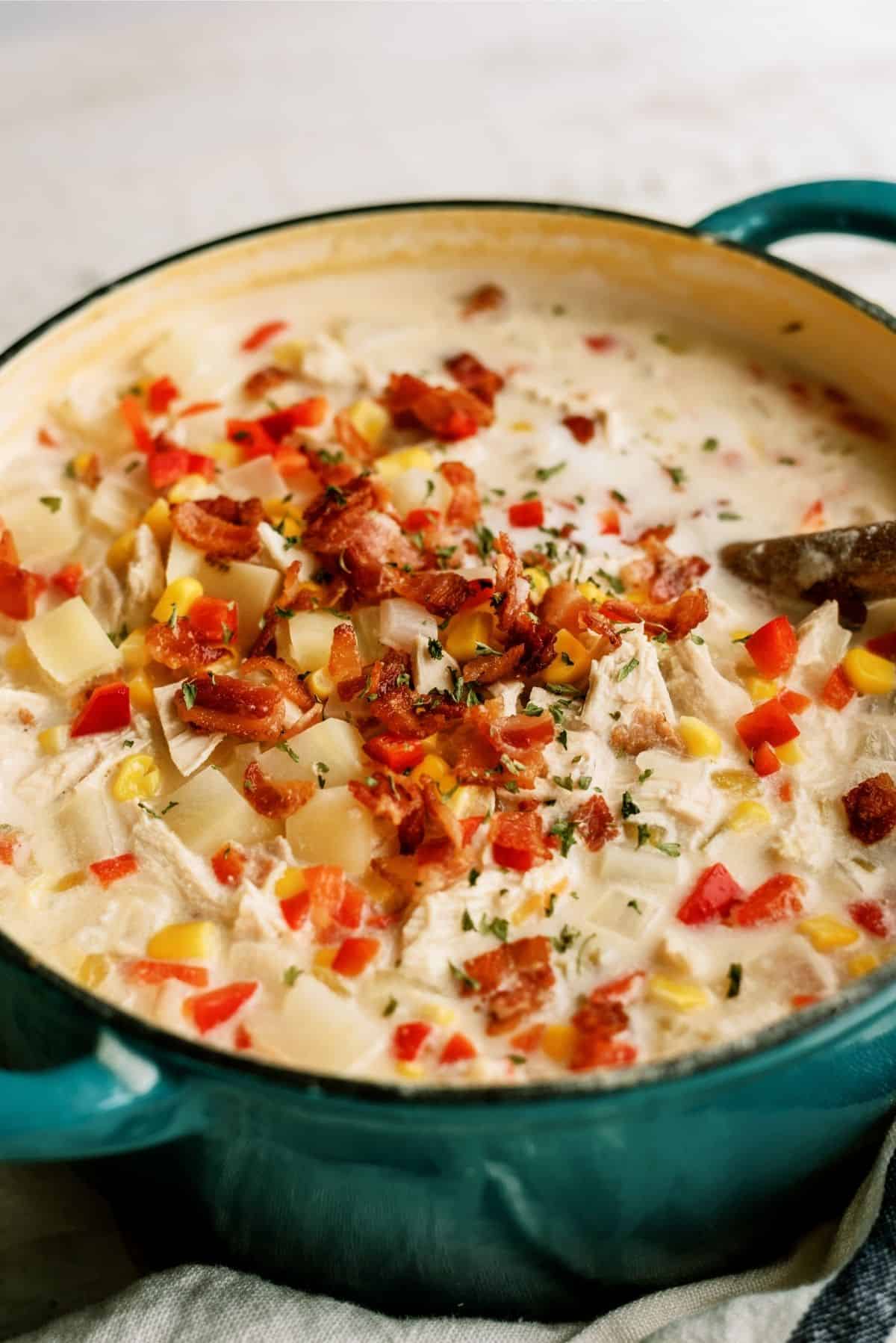 Then serve it warm, topped with a little of the extra chopped bacon and enjoy!
To Make This Favorite Family Dinner Recipe You Will Need:
Large stock pot (THIS is a really nice one, and a cute color!)
Large wooden spoon
Serving spoon or ladle
Soup bowls