Our tomato tortellini soup is the perfect recipe for Fall weather. It is the best soup recipe to make if you enjoy creamy, tomato, and pasta goodness.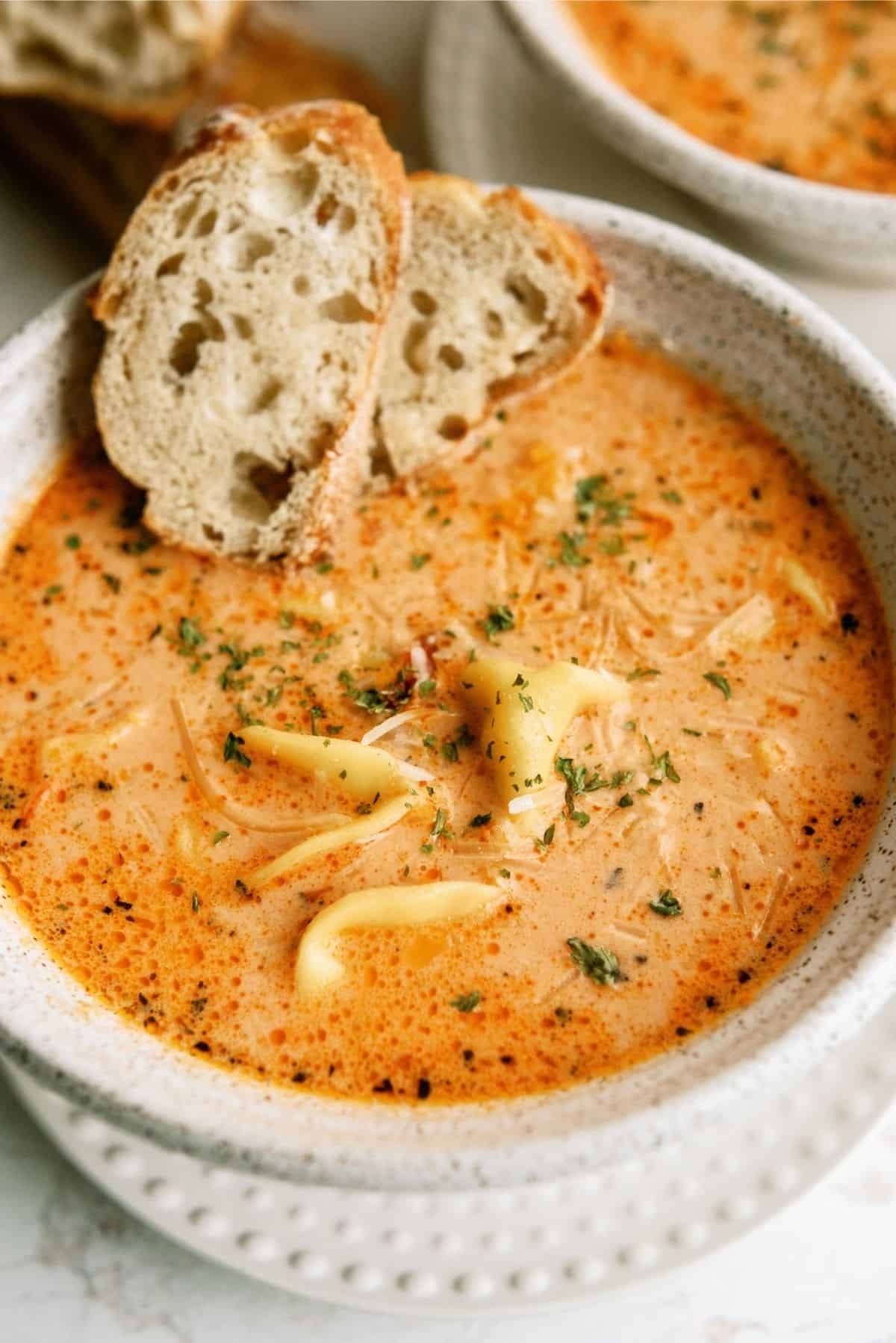 Tomato tortellini soup is a great meatless dish for this Autumn season. I love this recipe because it's a wonderful combination of tomato soup and pasta, two of the things my family loves most.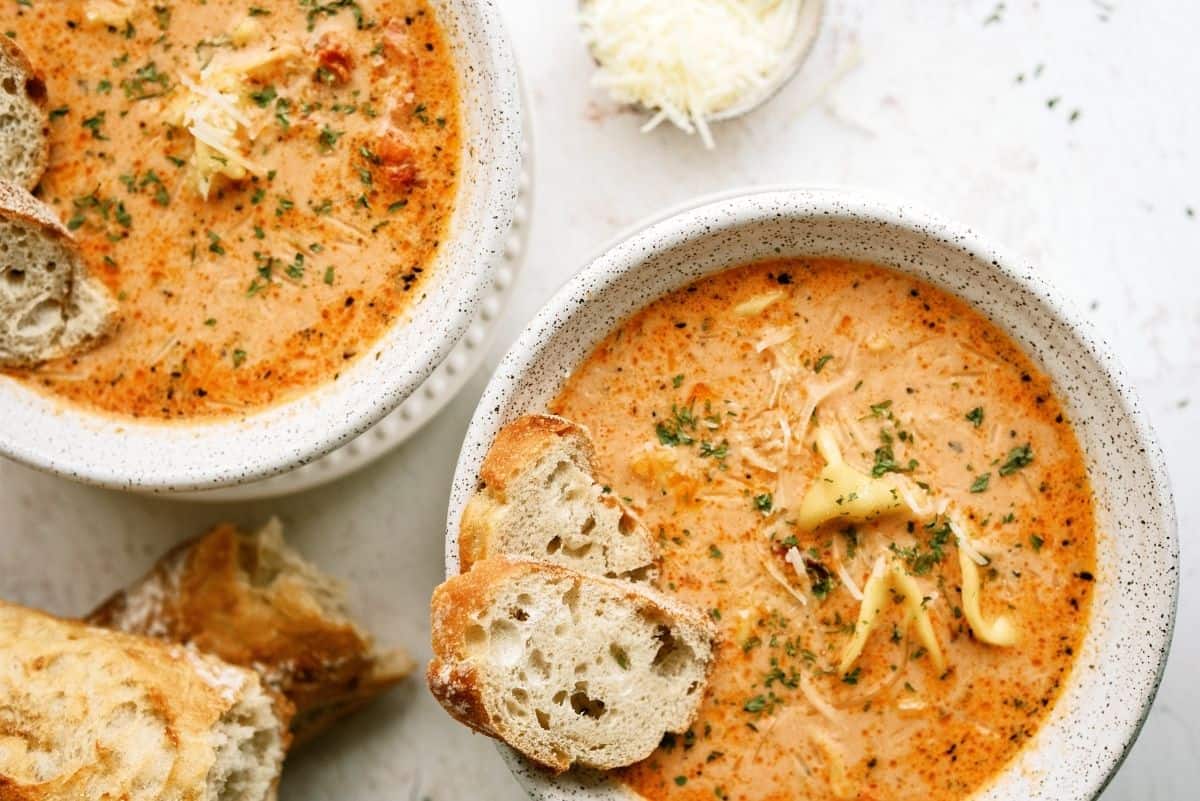 Tortellini soup is simple to make and is easily a favorite family recipe in our house. I like that I can make it up and eat it, or ahead of time and reheat it when we are ready to eat.
I also like to make a meatless dish once a week that is still hearty and delicious. When I make this tomato tortellini soup I am also able to warm up from some of these cool days which is always a plus!
This is also a great recipe to make with your favorite bread for dipping. A few of my favorites to make are our sheet pan garlic breadsticks, Olive Garden breadsticks copycat recipe, and homemade pizza factory breadsticks.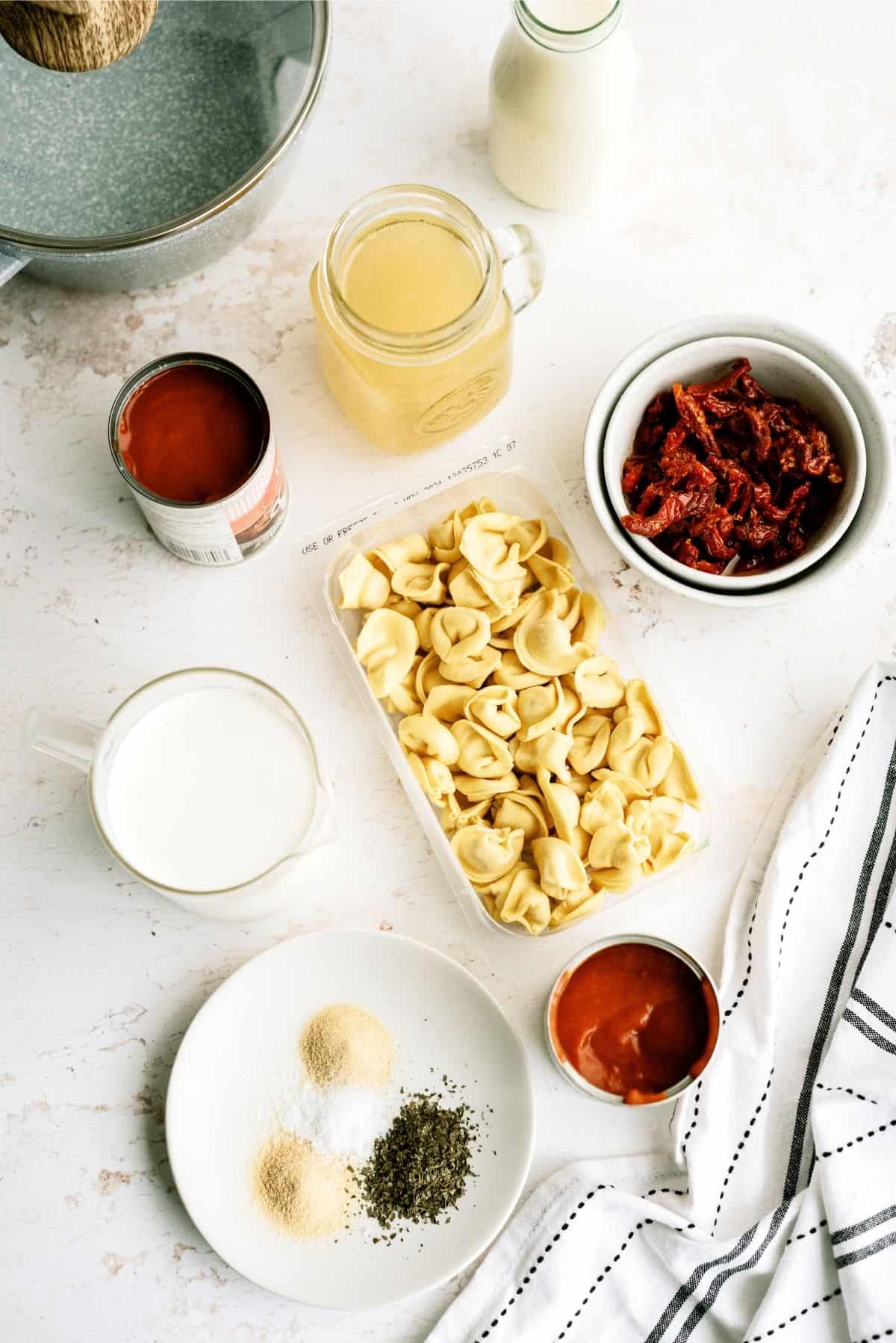 Ingredients You'll Need For Our Tomato Tortellini Soup Recipe:
Frozen cheese tortellini
Tomato soup
Chicken broth
Milk
Half and half
Sun-dried tomatoes
Onion powder
Garlic powder
Dried basil
Salt
Parmesan cheese
How To Make Our Tomato Tortellini Soup Recipe:
When you are ready to make the tomato tortellini soup, start by making the frozen tortellini according to the directions on the packaging.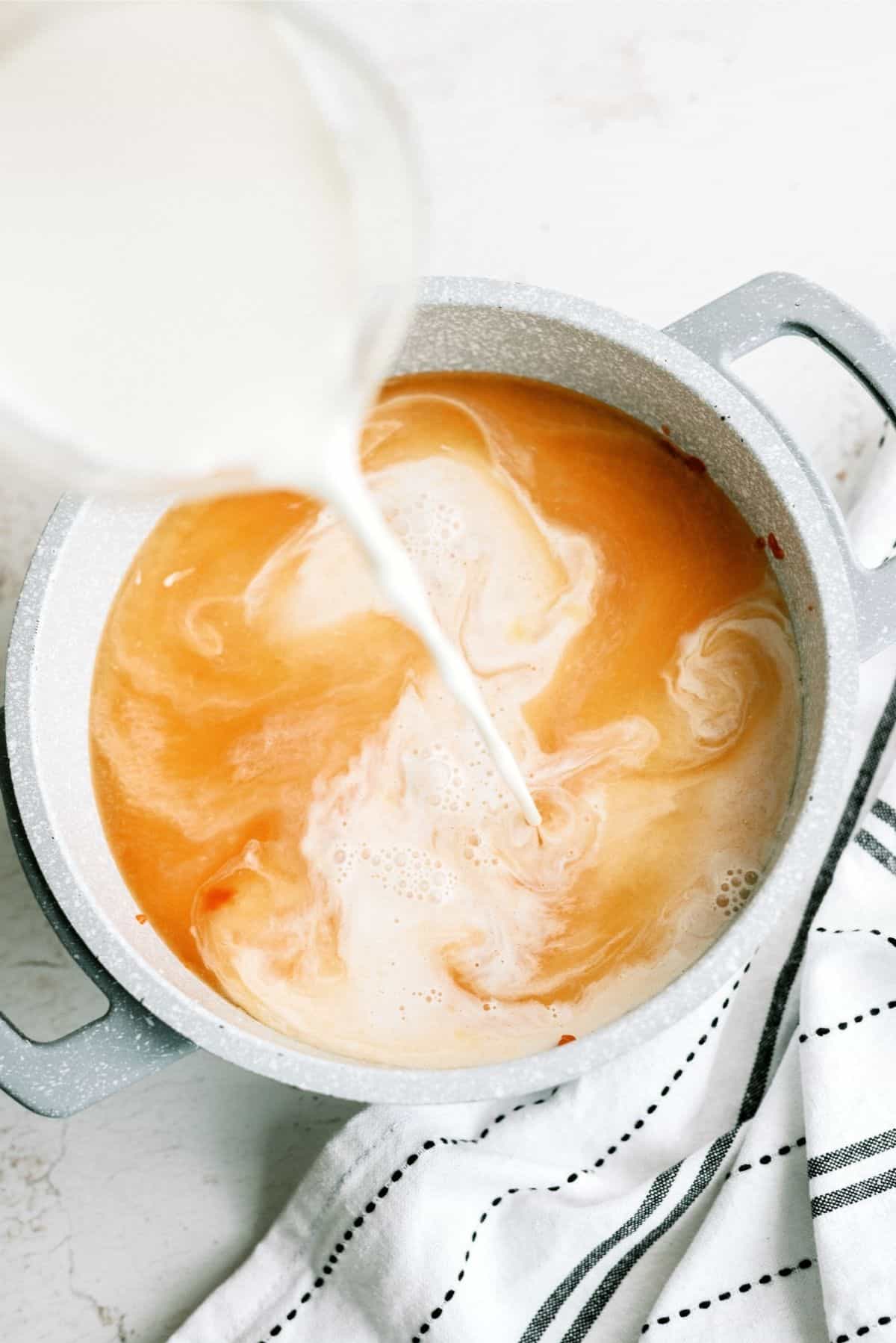 Then while those are cooking, in a large stockpot you will need to combine the tomato soup, chicken broth, milk, half and half, sun-dried tomatoes, onion powder, garlic powder, dried basil, and salt.
Stir all of that together and turn the burner on to medium heat and heat the ingredients through, making sure to stir the soup frequently.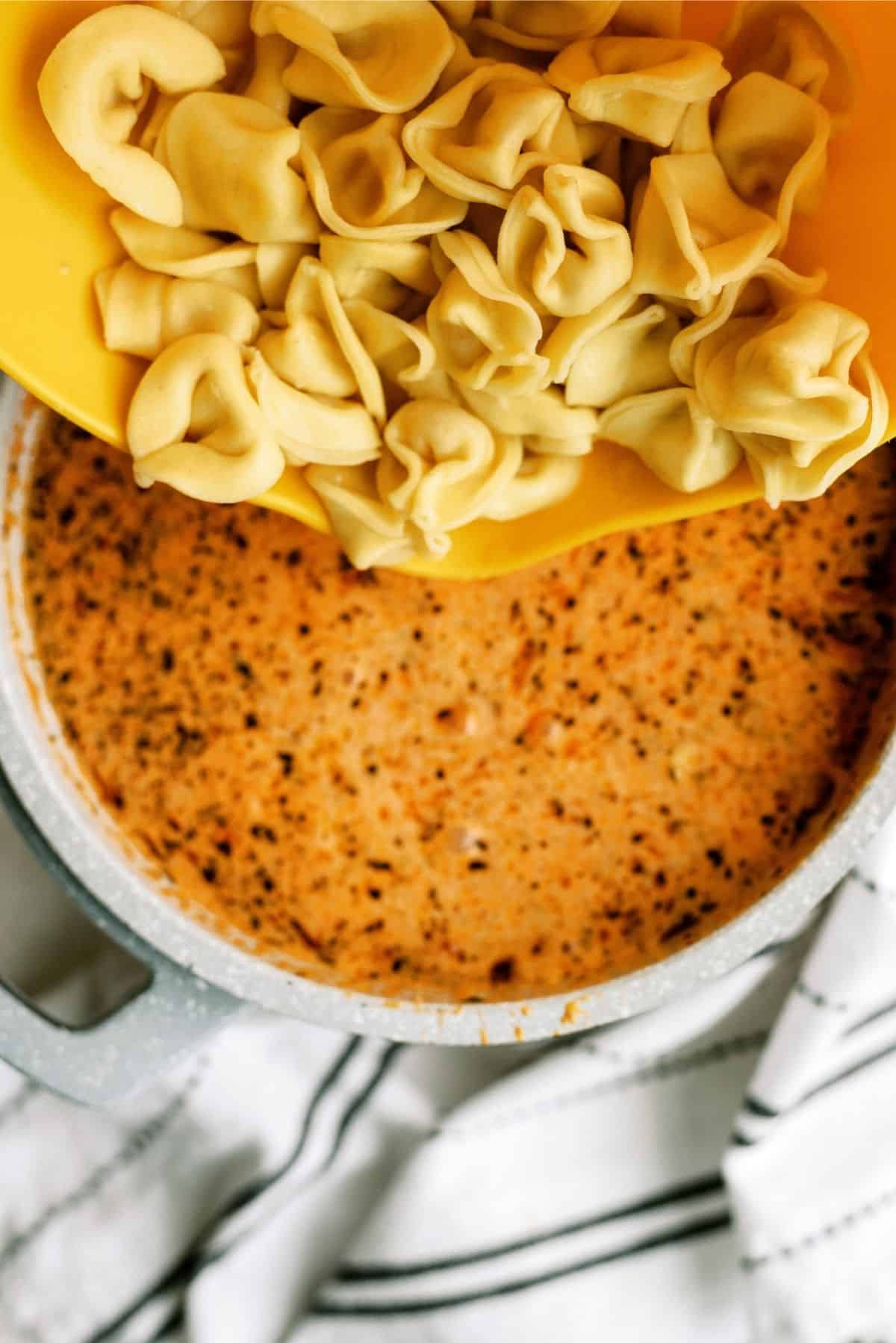 When the tortellini is done cooking according to the package, drain the tortellini and carefully add them to the soup.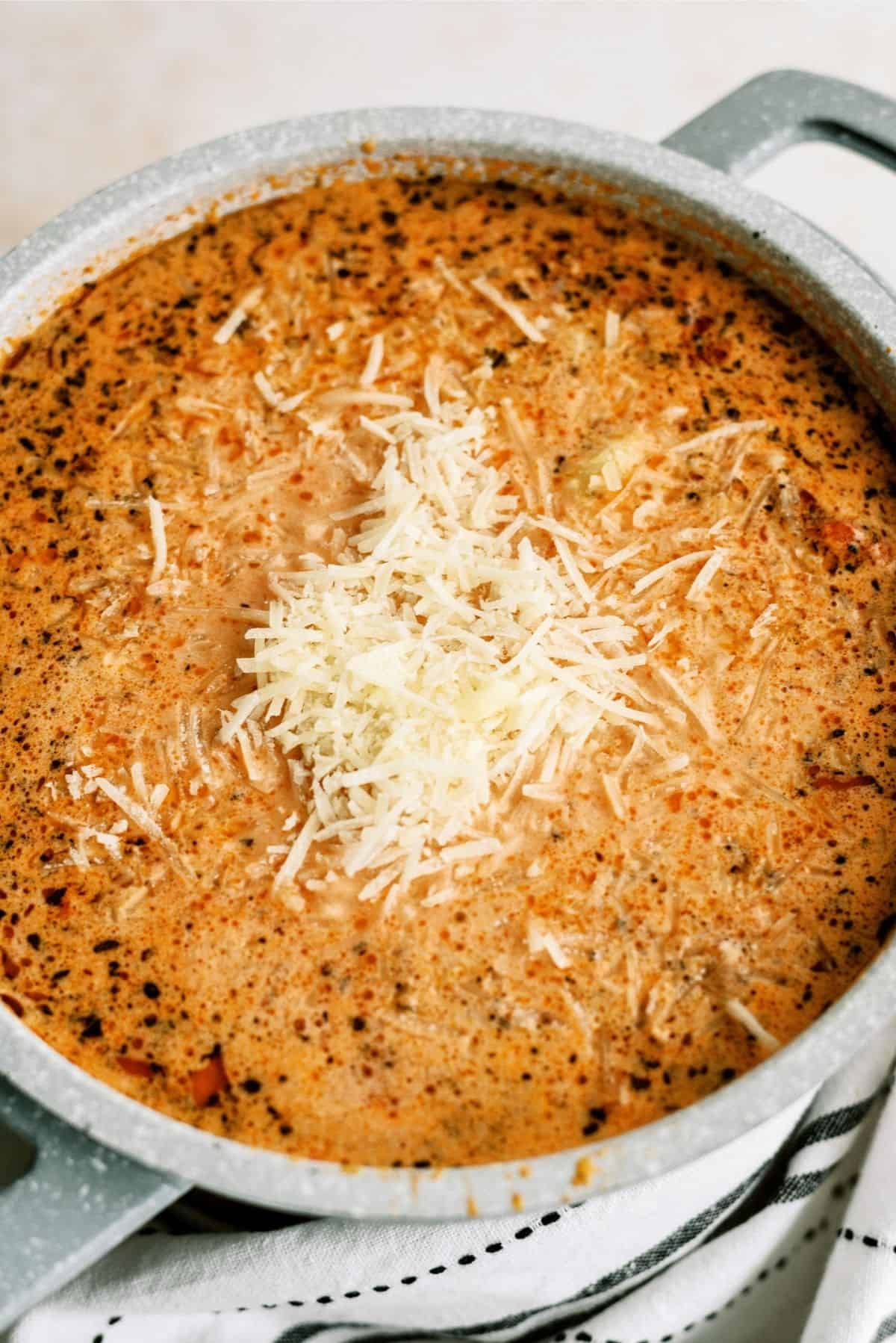 Once you are done adding the tortellini and the soup has been completely heated, add in the Parmesan cheese and stir it all together.
When you are ready to serve the soup, pour it into the bowls and top it off with a little extra Parmesan cheese and enjoy!
To Make The Best Soup Recipe You Will Need:
Stockpot (THIS is a great one to use)
Medium-sized pot
Colander
Wooden spoon