These Famous Marshmallow Brownies are exactly what they are described as; FAMOUS. I guarantee these brownies will be one of the best brownies you will ever taste in this world. They are so creamy, chocolatey and delicious. You will love them.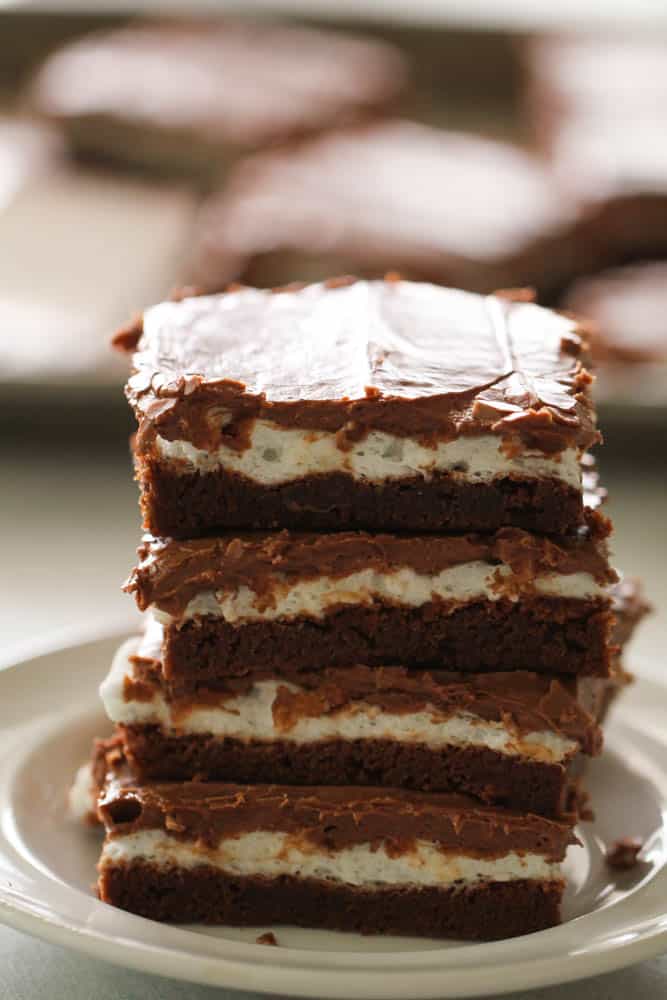 If you have never tried our Mom's Famous Marshmallow Brownies Recipe, you are going to love them. There is a reason they are famous!
They are perfectly chocolatey, with just the right amount of marshmallows and chocolate frosting.
However, we do think these brownies should come with a warning. If you make them for friends or family, they are going to continue to ask you to make them, and soon enough, you too, will be famous for these yummy brownies.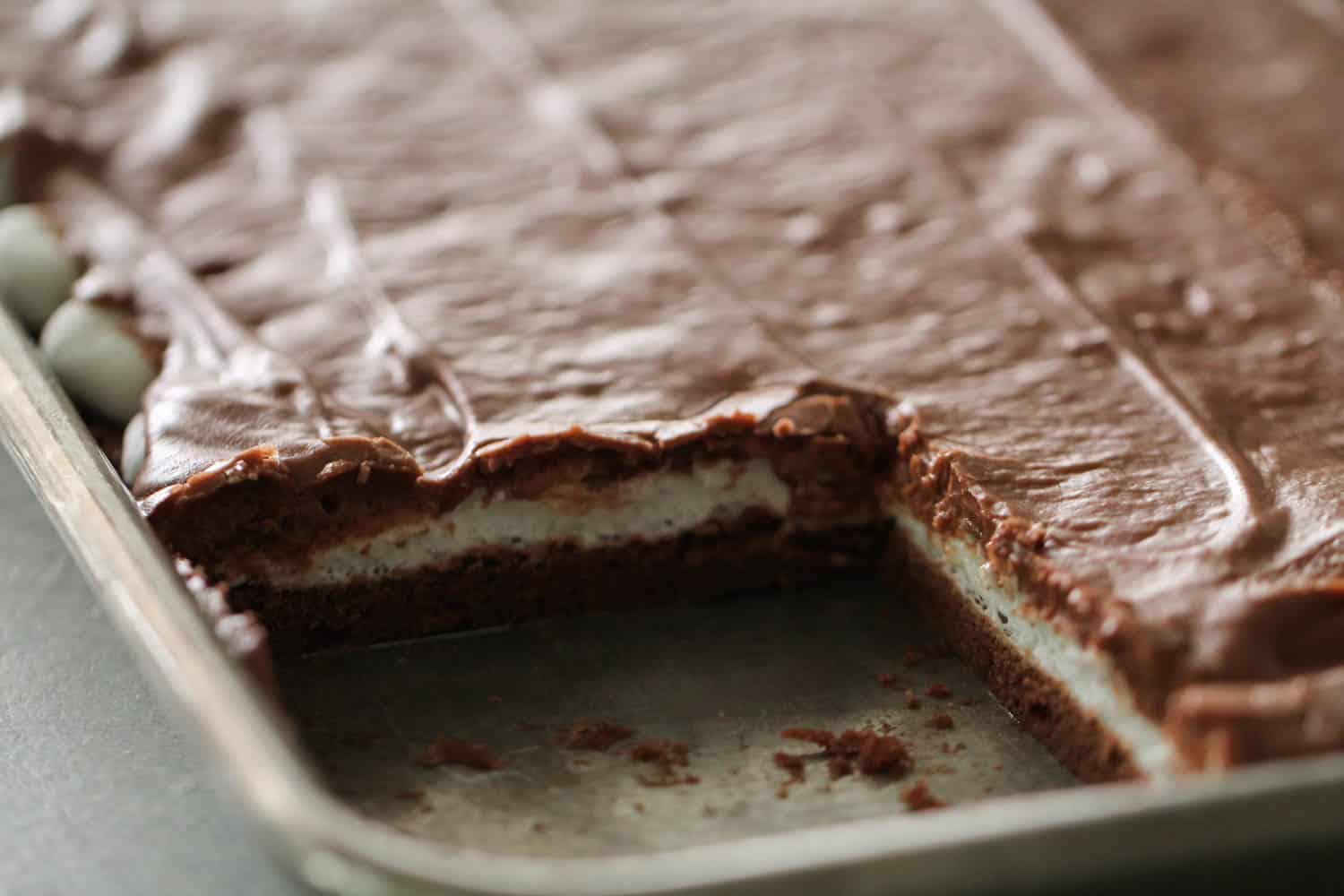 Our other popular sheet pan brownies are our Texas Sheet Cake Brownies – they are incredible and so easy.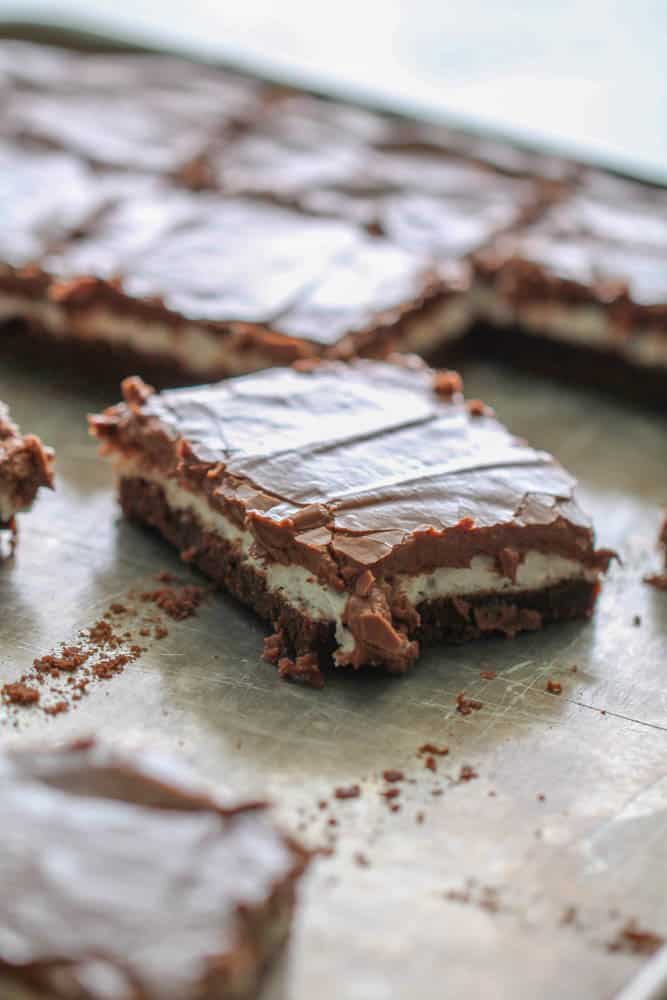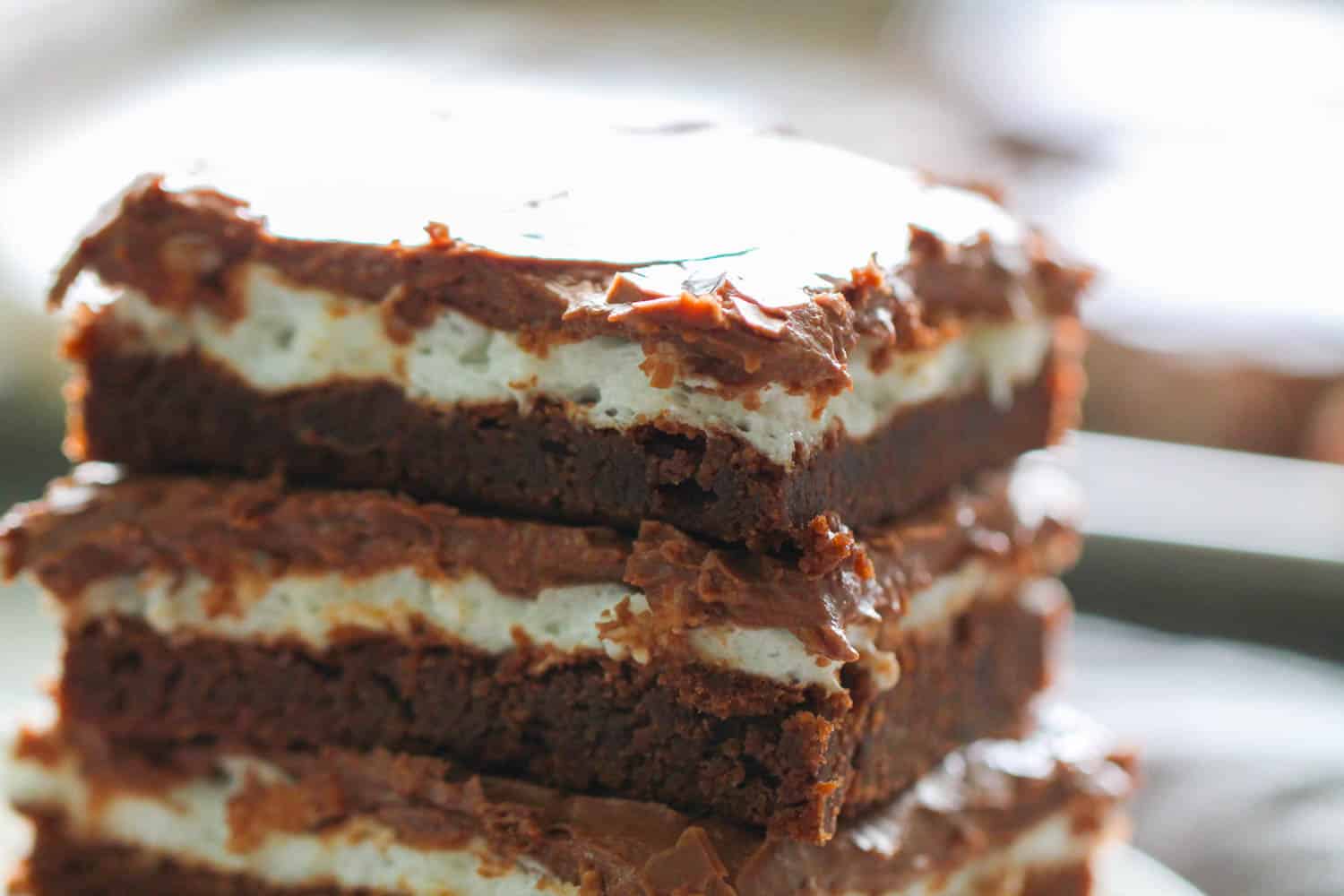 I would definitely recommend making these a few hours before serving to allow the frosting to set up completely. We don't recommend frosting them until they are cool, just so the frosting can fully set up, and not sink or melt into the brownies.
This frosting is best served on cooled brownies (or in this case, cooled marshmallows. The best part about these brownies, is that they make a lot! They are perfect for serving a crowd! You will love them!