Deliciously creamy sauce with the wonderful garlic pesto taste is what will send this easy pesto chicken bake recipe to the top of your weekly menu. It is simple to make and abundant in flavor!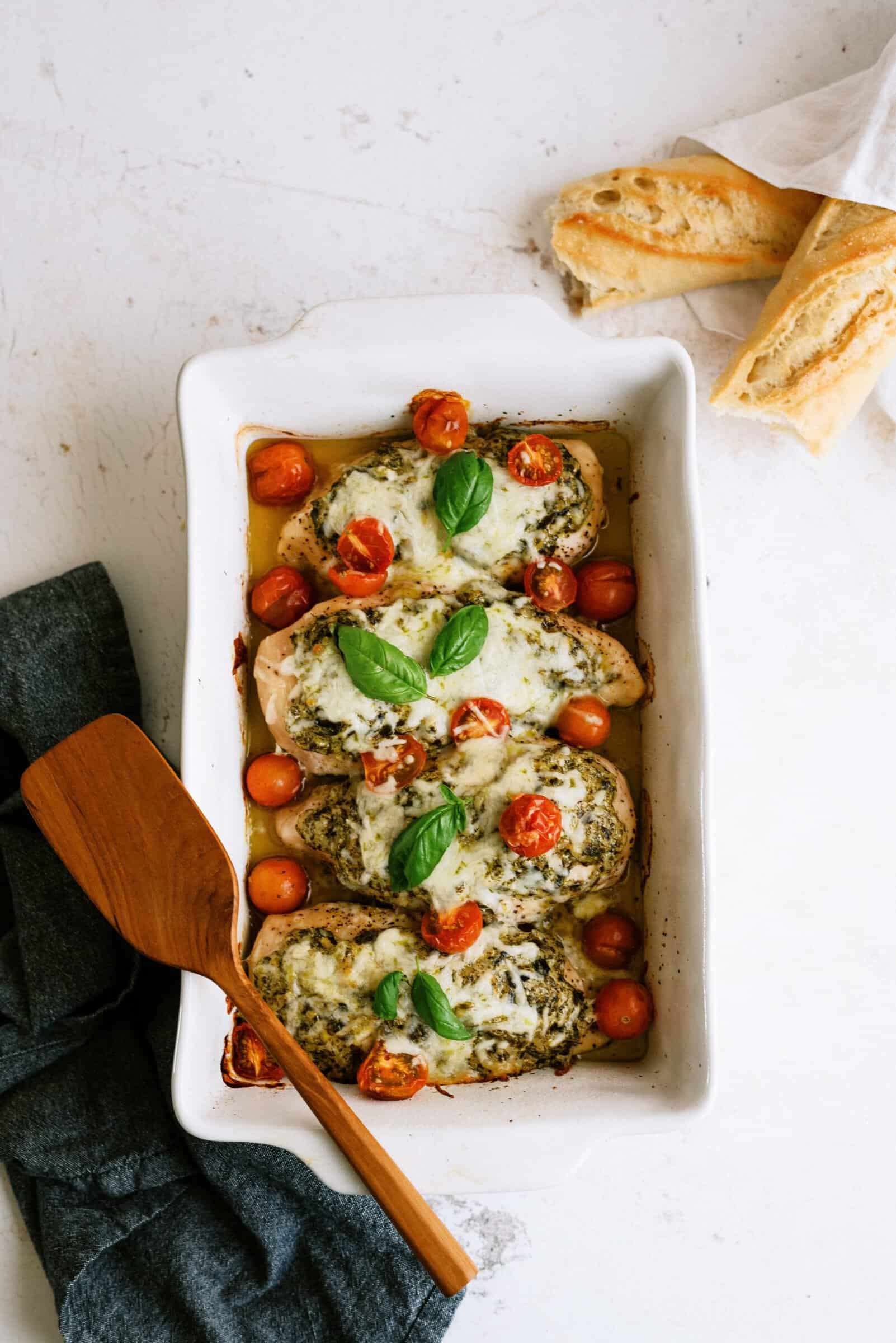 This pesto chicken bake is so simple. It only has 5 ingredients in the recipe.
When everyone in our house is running around every weeknight, quick and simple dinners are what makes it into our meal plan for the week.
Plus, I normally have all of the 5 ingredients in my fridge on any given day, so it is easy to whip up when I am not interested in making a fancy 5-course meal. Haha.
Another added bonus is that my kids absolutely love it.
We will often pair it with our Loaded Broccoli Salad, Copycat Little Caesars Crazy Bread Recipe (great for dipping in the extra creamy sauce), and then follow dinner up with our Berry Cheesecake Pudding Salad Recipe for dessert.
What are some of your favorite dishes you would put with this recipe?
We always love fresh and new ideas.