Taking all of our leftover zucchini squash from the garden and throwing it into our favorite taco casserole! You'll love this healthy twist on a traditional Mexican food favorite. Grab some sour cream and fresh limes as toppings and this Zucchini Taco Casserole will be a hit!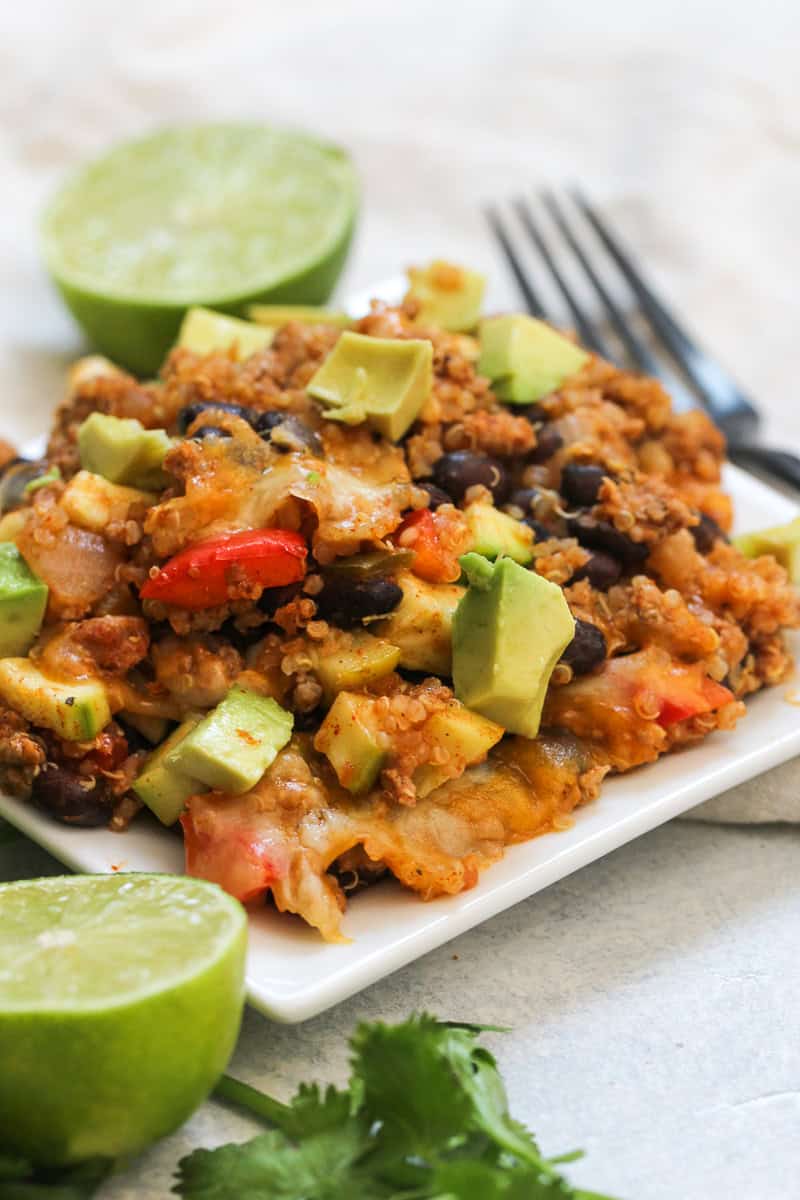 This Zucchini Taco Casserole is a family favorite! Even our picky eaters like it!
Let's talk about vegetables. Do you ever find yourself at the end of the day and realize you didn't have one vegetable throughout the day!? Or do you have picky kids who might not like eating vegetables?
In this case I have a very super husband which is basically like one of my kids haha.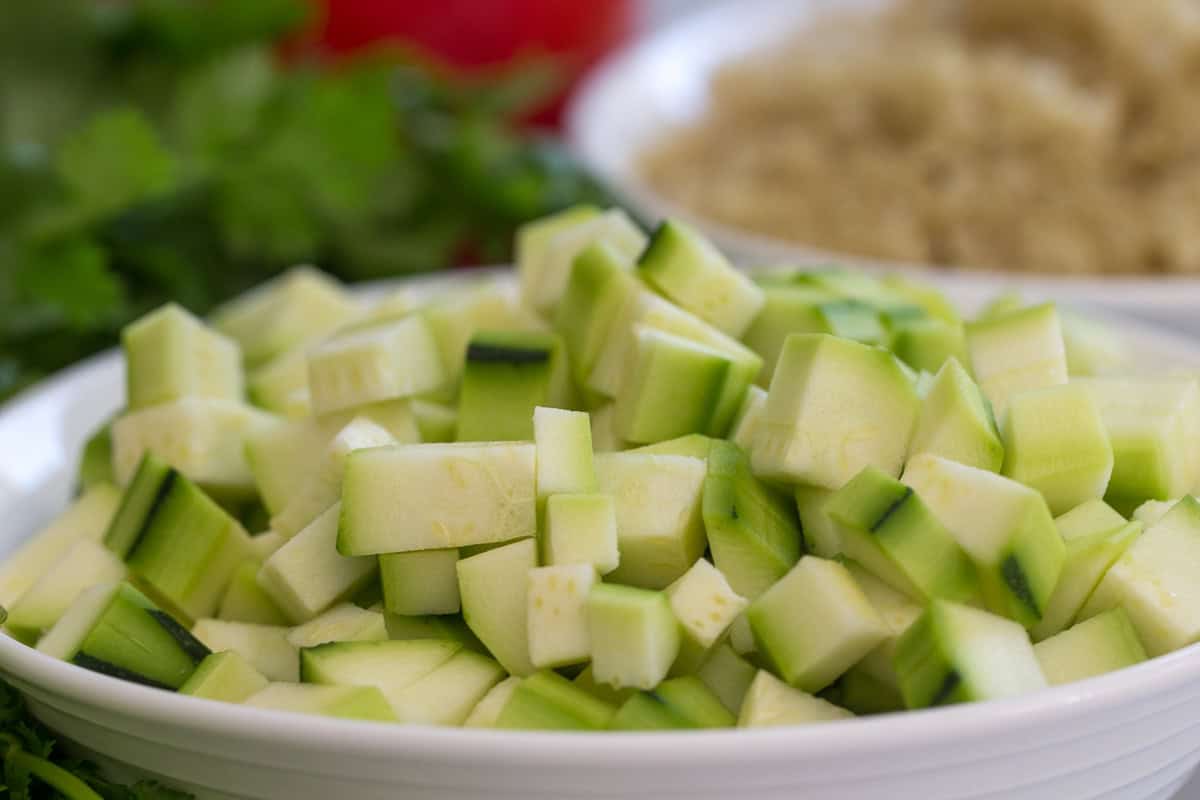 I have been trying to incorporate more vegetables into our meals to help everyone get in their daily vegetables. This recipe is PERFECT for sneaking them in and packing them with flavor.
Serve this up with your favorite taco toppings and you'll have a new taco Tuesday (or any day of the week!) favorite!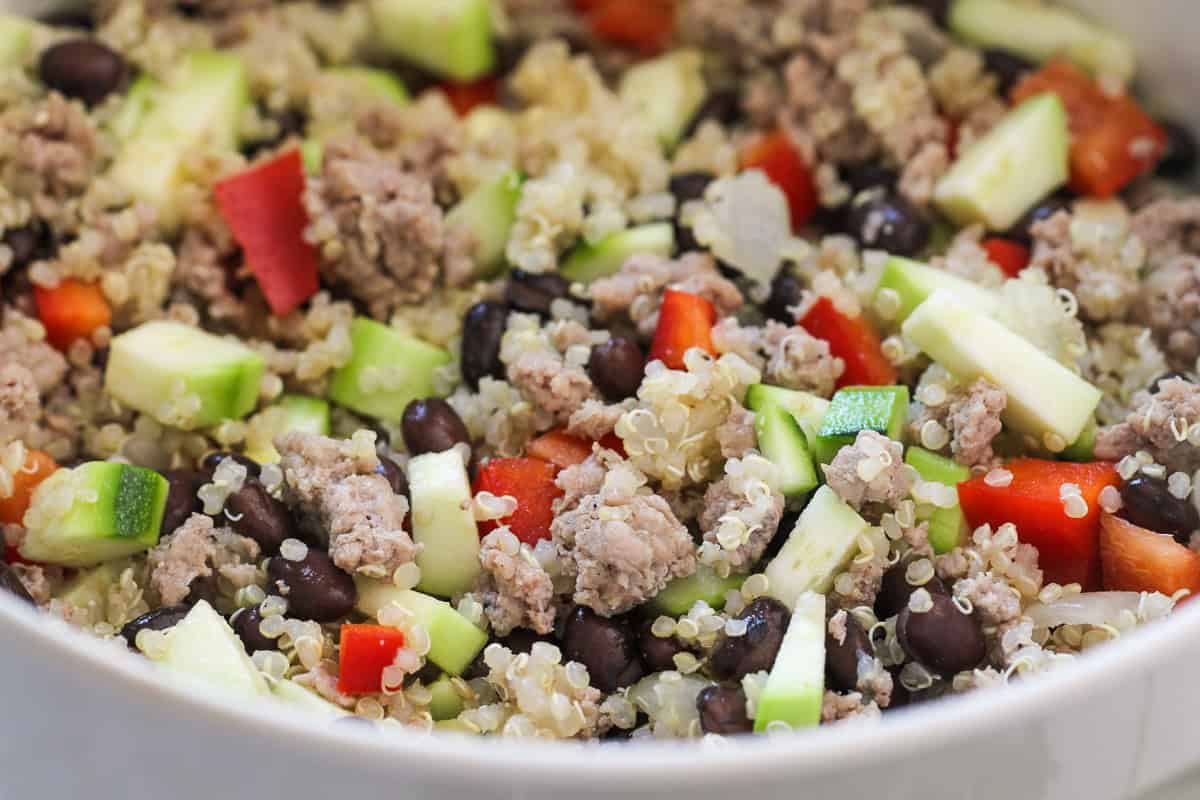 Related Recipe: Looking for more easy casserole recipes?! Try our Pizza Pasta Casserole!
What's in Zucchini Taco Casserole?
This recipe is great because you can add just about any vegetables or taco ingredients that you want. Here's what we used, and a few suggestions for substituting!
Ground Turkey – you can totally substitute ground beef if that's the taco meat you prefer. My husband personally hates ground turkey so I've made this with both.
Yellow Onion
Cooked Quinoa – cooked brown or white rice can also be substituted. You'll want to keep the measurement the same, so it will be about two cups of cooked rice.
Chopped zucchini
Red Pepper
Black beans – you can add pinto beans if you prefer those instead!
Salsa – use your favorite salsa! We usually stick with mild, but if you want to add a little spice, go ahead and add a medium or hot salsa.
Taco Seasoning – we usually just buy this in order to save on time, but if you have a good homemade recipe, that works great too. You'll want about 2 Tablespoons.
Related Recipe: Cornbread Taco Bake Recipe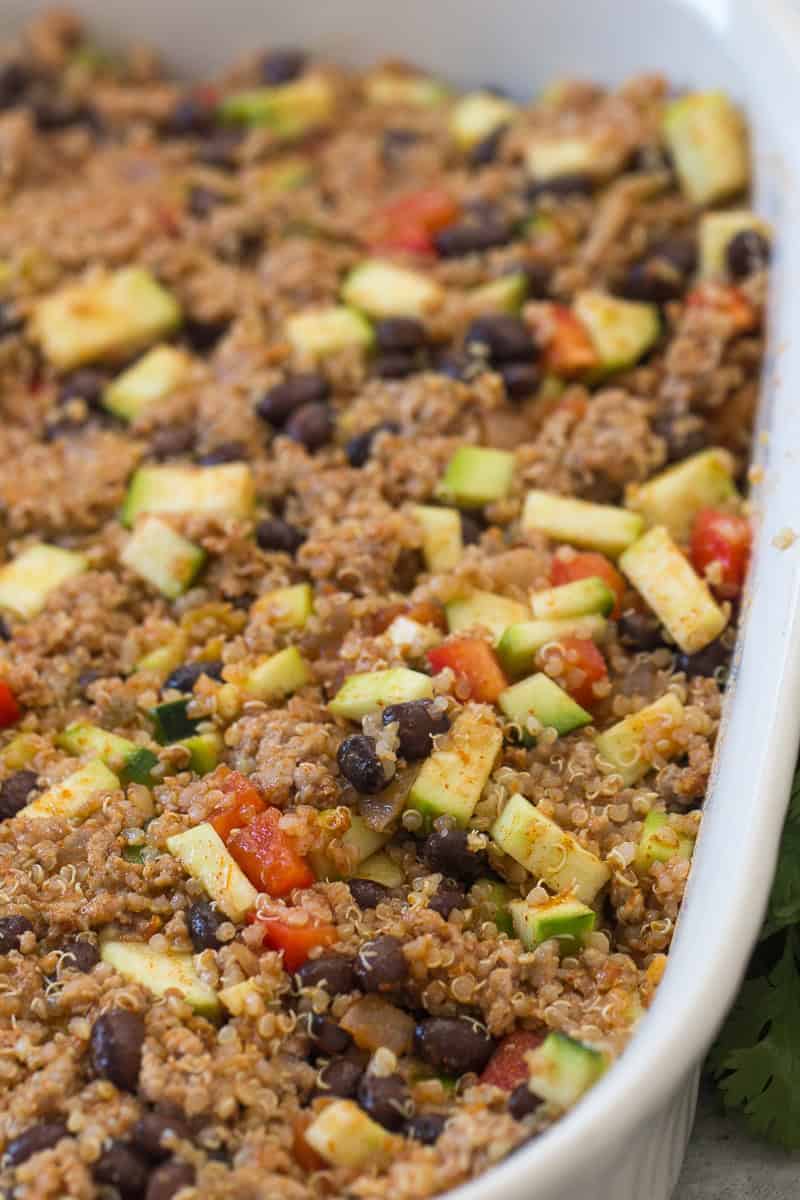 Related Article: Still can't get enough zucchini? Try our Chicken Zucchini Casserole!