This easy Black Bean and Corn Salsa is full of flavor and can be made in less than 10 minutes! This homemade salsa is made with black beans, corn, red onion, cilantro, peppers, RoTel and more.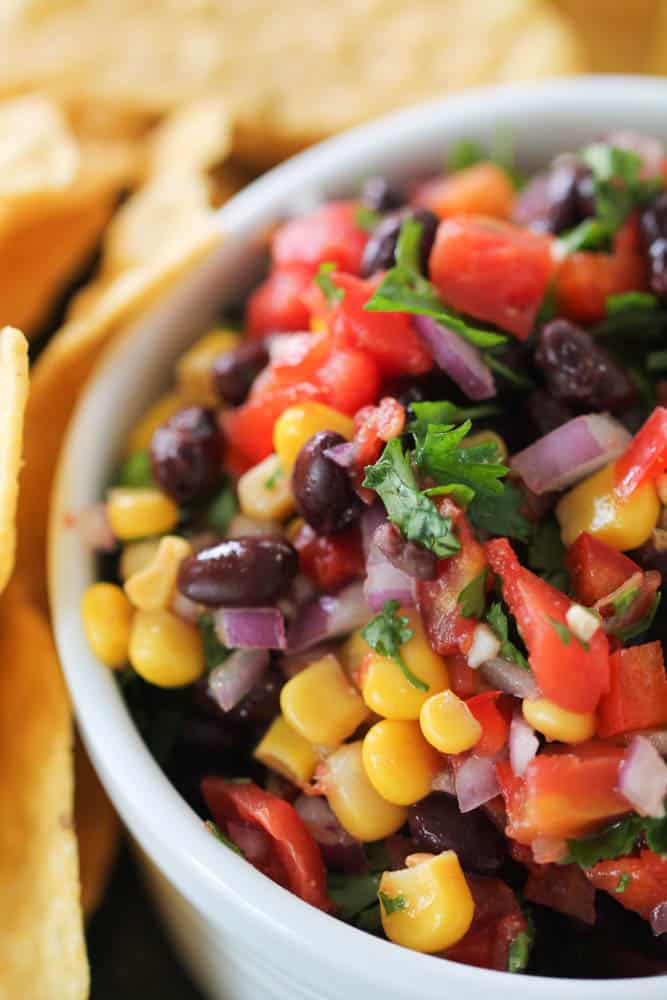 We love serving this Black Bean and Corn Salsa with tortilla chips, but it also goes great served over grilled chicken. However you serve it, it's sure to be a hit at your next barbecue or potluck.
How to make Black Bean and Corn Salsa:
This Black Bean and Corn Salsa is surprisingly easy to make!
I love that this easy, homemade salsa uses fresh and canned ingredients because I typically keep a lot of these ingredients on hand and can whip this up whenever I'm craving it.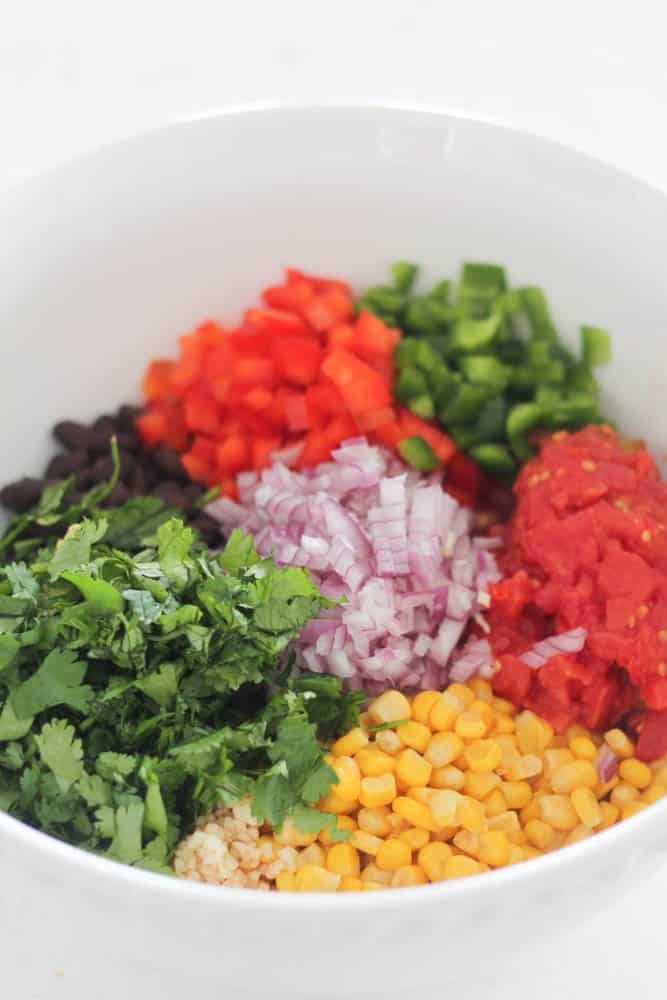 The most important thing to remember when you're making this salsa is that there is no blending or food processing involved, so however the vegetables are cut is the size they will be when the salsa is complete.
I like to mince my onions so the flavor isn't too overpowering with each bite of the salsa.
Be sure to thoroughly rinse your black beans before adding them to the salsa with the other ingredients.
I usually pour the can of black beans into a strainer and let water run over them until it runs clear.
You also want to be sure to thoroughly drain your other canned goods so there isn't a lot of extra liquid in your salsa.