Simple ingredients, paired with a blender, are all you need to make this Easy Blender Salsa Recipe. Because it's so easy to make, and so tasty, you may even find that this salsa become your go-to salsa recipe.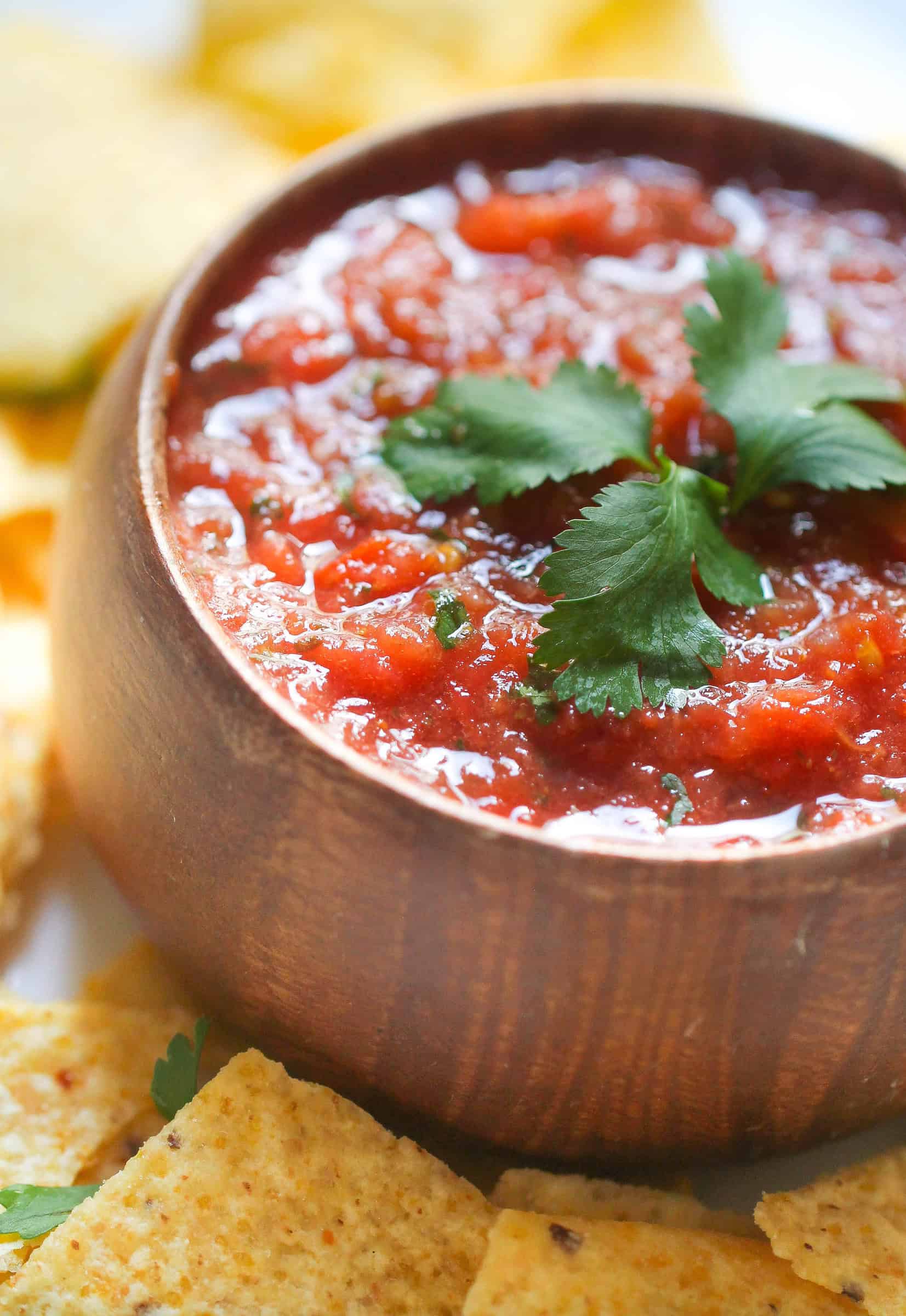 This Easy Blender Salsa is restaurant quality that is made right in your blender! It only takes 5 minutes and is truly the very best out there!
If there is one food I would I could eat the rest of my life and not get sick of, it would be chips and salsa. I decided to whip together a batch of blender salsa with ingredients I had in my pantry and it turned out amazing!

How to Make Easy Blender Salsa:
Add all ingredients to blender. Blend until fairly smooth.
Add salt and lemon juice to match your desired taste. Serve with tortilla chips or on top of your favorite Mexican dish.
See? I told you it was easy.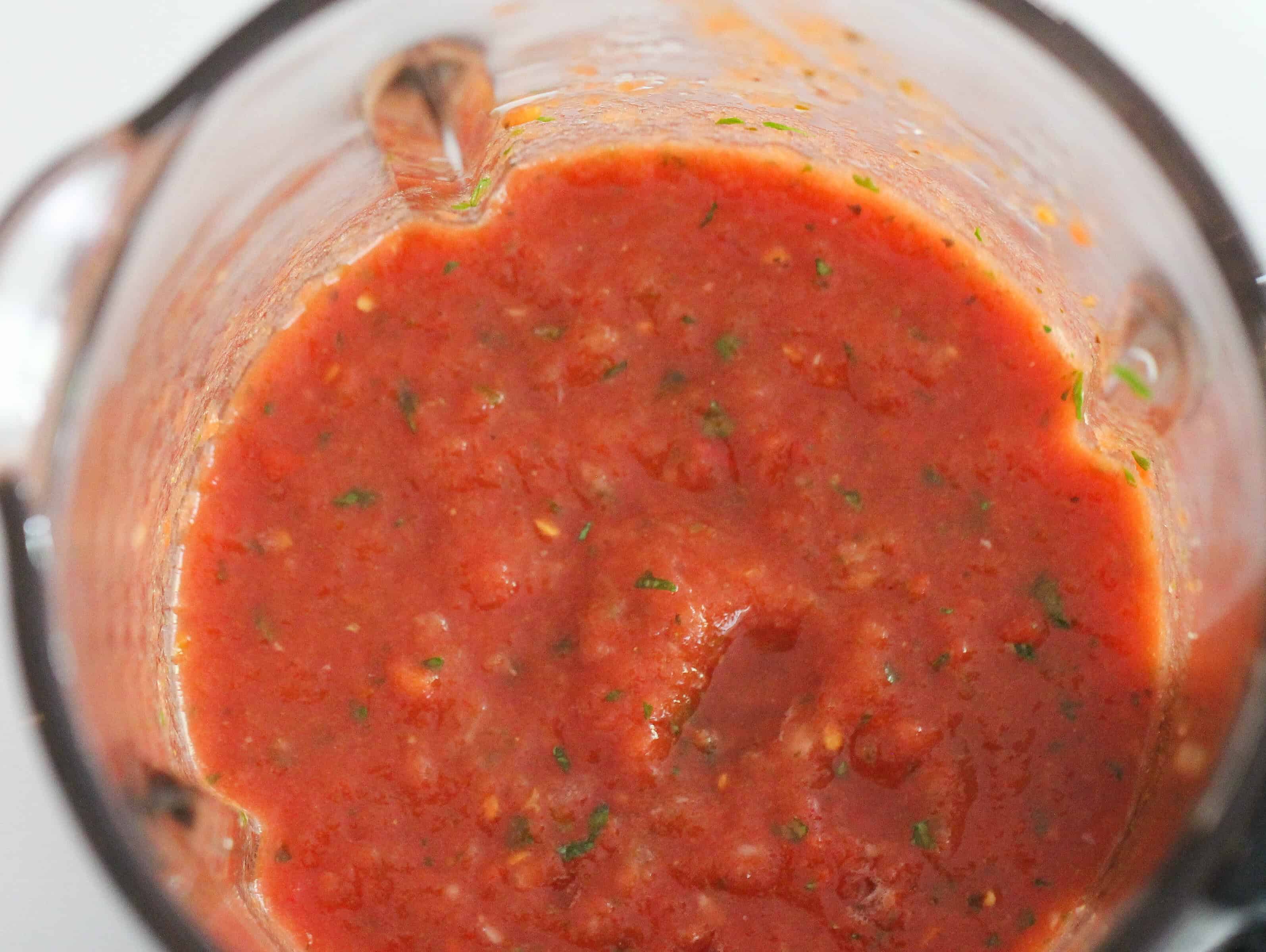 What if I prefer a Chunky Salsa?
We know that a smooth, blended salsa isn't for everyone. Don't worry! I've got a simple solution for you.
Add whichever ingredients you want chopped small — I recommend the jalapeño, onion, and cilantro — to the blender. Next, drain the juice from the canned tomatoes into the blender.
Now, blend these ingredients until smooth. Then, add the tomatoes and simply pulse the blender 2-3 times, or until the salsa reaches your desired consistency."