Beef, enchilada sauce, chiles, and spices get dumped together in the slow cooker to make an amazing dish the whole family will love - it's easy and full of flavor!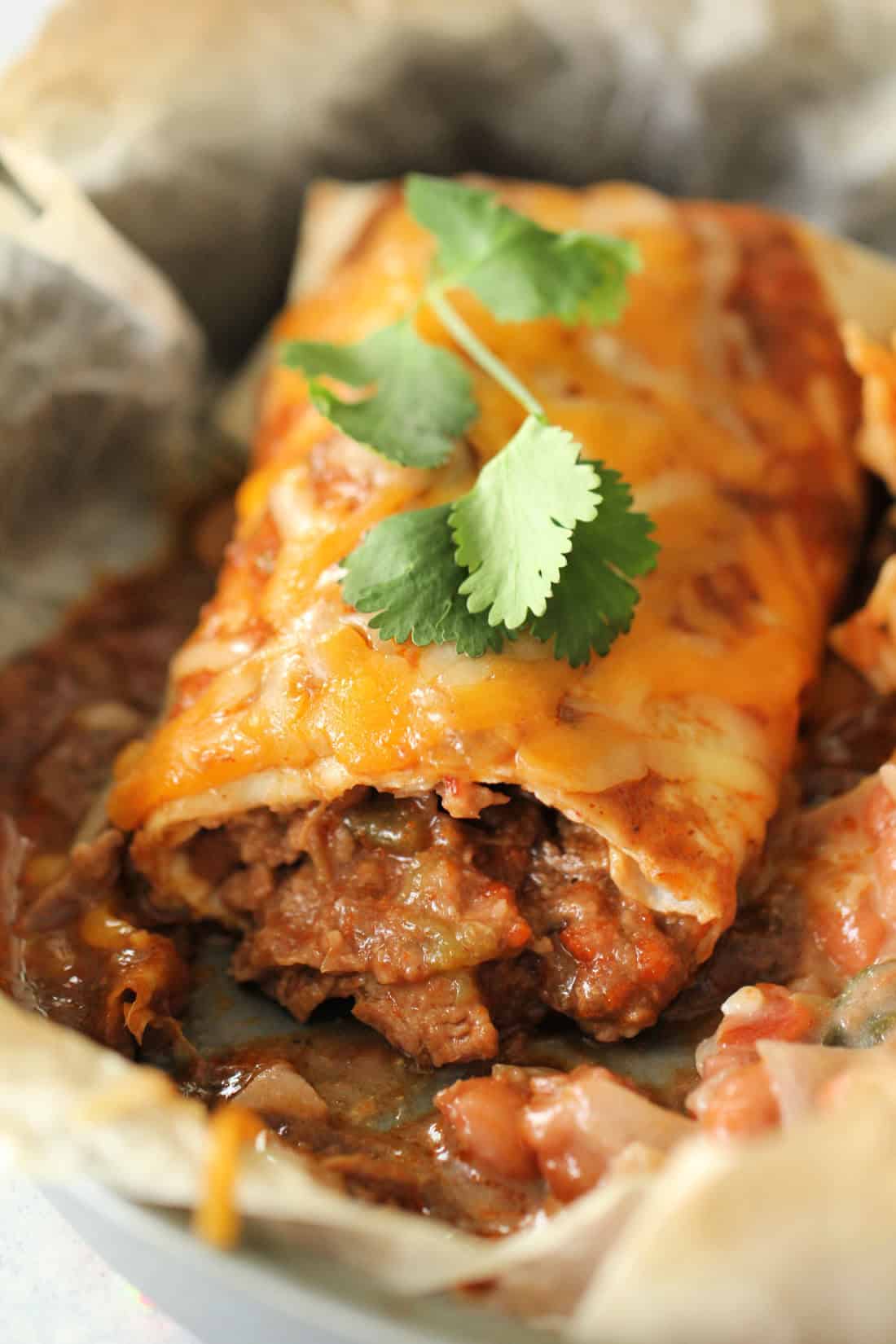 To be honest, I have never heard of Slow Cooker Chile Colorado Beef Burritos, but apparently they are popular and delicious in the Tex-Mex world.
The meat inside of these burritos is so simple to make, but tastes absolutely amazing! It basically falls apart when you poke it with your fork.
After cooking the meat all day in your slow cooker, you wrap it up in a big flour tortilla, smother it in sauce and cheese on top, and broil to perfection (you could also make it without smothering it in sauce and cheese – it's up to you!).
My family loved them and I am sure that yours will too!
You can make this Chile Colorado Beef Burrito in the Instant Pot HERE!