Fresh homemade salsa is made even better with fresh lime juice into it! Serve Fresh Lime Salsa with chips or over grilled chicken or fish.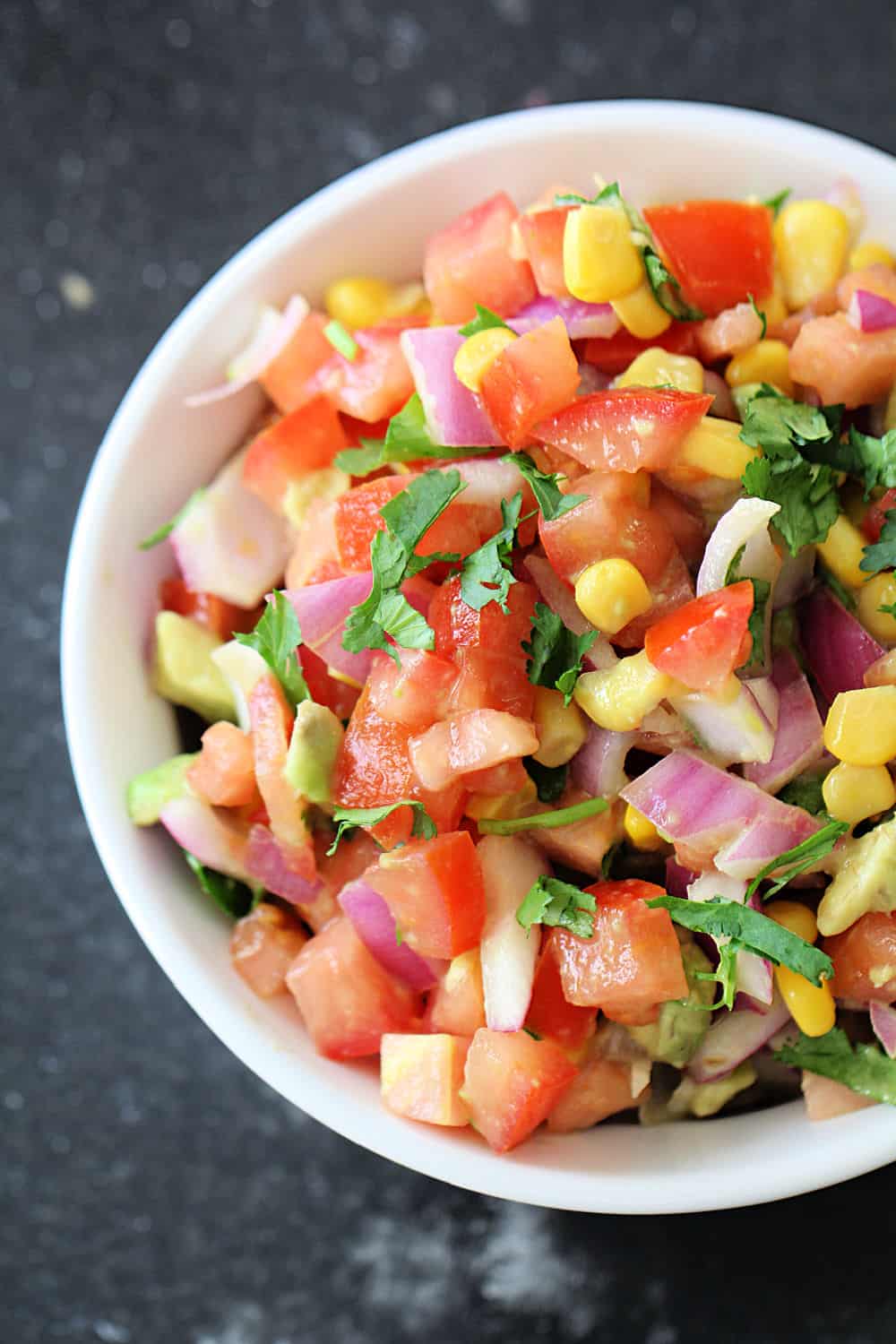 The perfect food for summer: Fresh Lime Salsa Recipe.
During the summer, I love all the fresh produce that is available and this salsa is so fresh and good that I could literally eat it by the spoonful.
Ingredients you need to make this Fresh Lime Salsa:
6 Roma tomatoes diced
2 avocados diced
1 medium red onion finely diced
15.25 ounces white corn 1 can, drained
¼ cup fresh cilantro finely chopped
¼ cup fresh lime juice about 2 limes
2 Tablespoons white vinegar
It's so EASY to make this Fresh Lime Salsa:
Combine all ingredients in a large bowl and serve with chips. Also delicious with grilled chicken!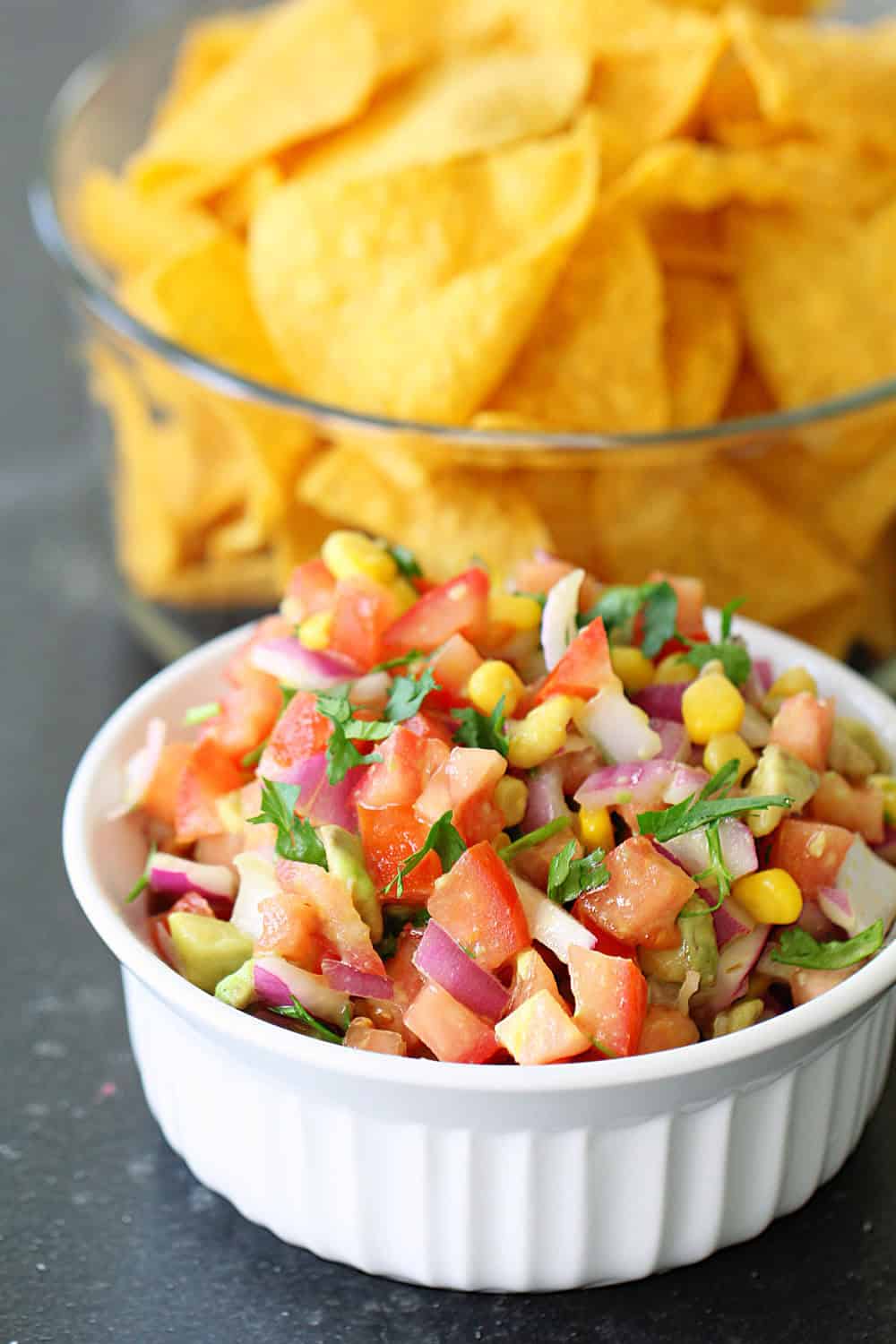 We have a Black Bean and Corn Salsa that is delicious, but this one is also just as amazing.
The fresh lime juice really takes it over the top!
This would be delicious served over grilled chicken, grilled steak, or even fish!
Related Recipe: Don't miss out on our Chipotle Corn Salsa Copycat Recipe!