This quick and Easy French Onion Dip only takes five minutes to throw together and tastes amazing! It's t5he perfect party snack or appetizer!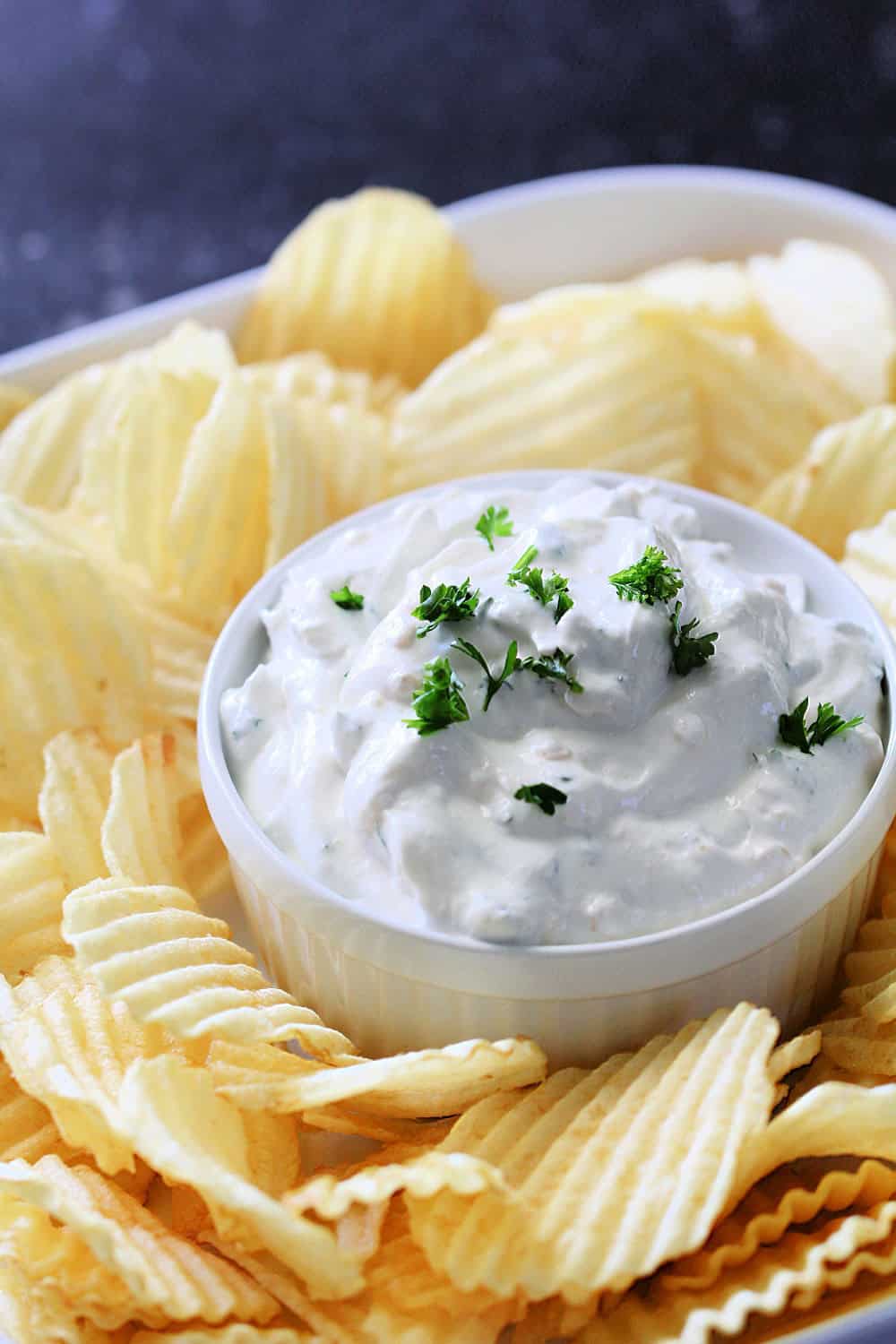 It's that time of year where you always need a good dip recipe! Say hello to our new favorite Easy French Onion Dip, and it only takes 5 minutes to throw together!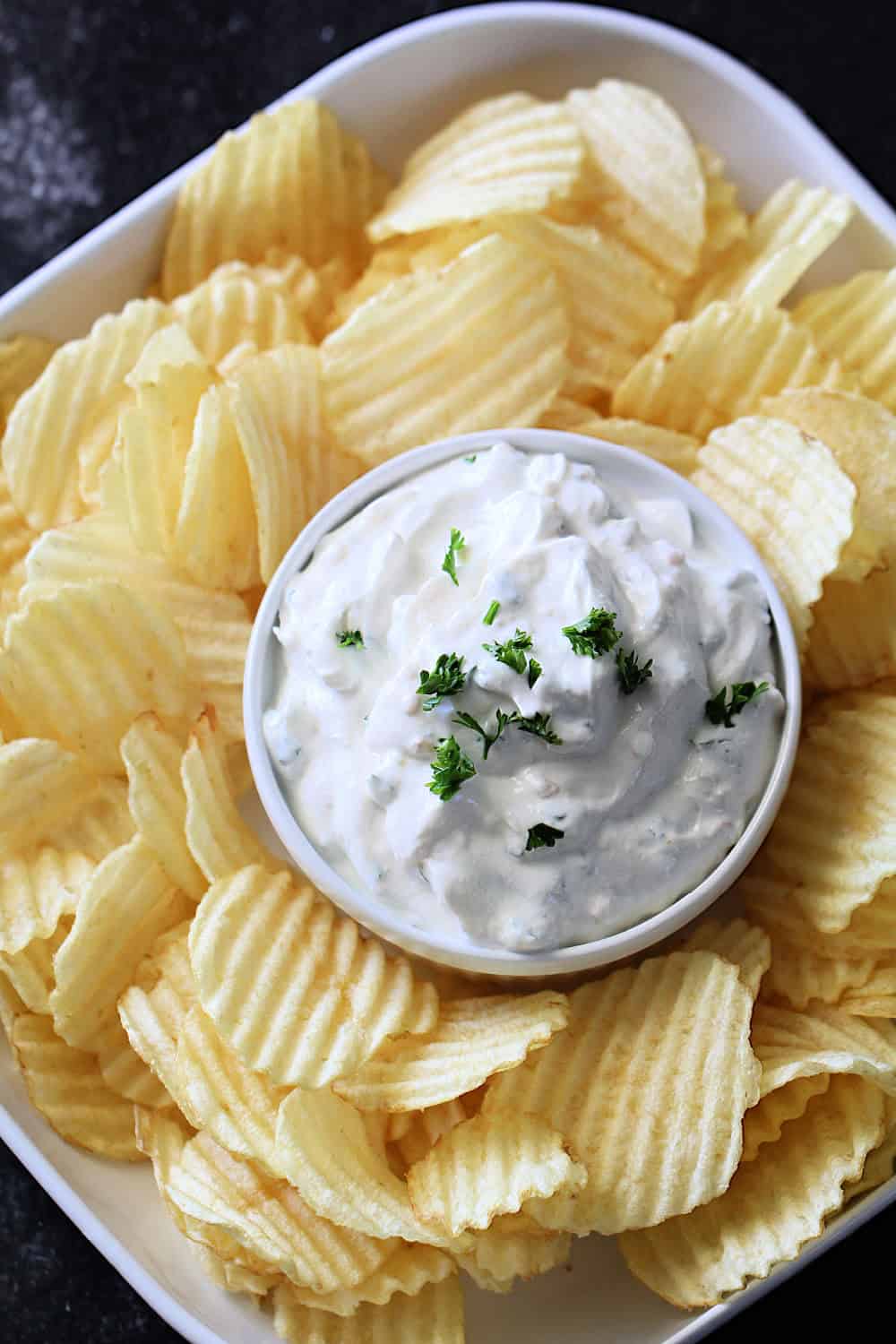 Serve it as an appetizer or a party food, either way it's sure to be a fan favorite!
Ingredients needed for Easy French Onion Dip:
3/4 cup sour cream
1/4 cup mayonnaise
1 Tablespoon dried chopped onion
1 teaspoon onion powder
1/8 teaspoon garlic powder
1/4 teaspoon salt
1 teaspoon dried parsley
1 teaspoon Worcestershire sauce
chips or fresh vegetables, for serving